In summer 2015 Bayern Munich paid 8.5 million euros to RB Leipzig for Joshua Kimmich. The original plan was to develop the 22-year old as a right back to replace Philipp Lahm after his retirement. Under coach Pep Guardiola, Kimmich's career developed rapidly as the coach used him regularly. The youngster was also called up for international duty by German national coach Joachim Loew and was a vital part of the team at the 2016 European Championships in France.
Now in the last third of the 2016/2017 season, Kimmich spends most of his time sitting on the bench and is rarely used by coach Carlo Ancelotti. "It's not a situation I like much and want to change as soon as possible," Kimmich said in a recent Xinhua interview. According to rumors, top European clubs like Manchester City and Barcelona and Germany's RB Leipzig are monitoring him.
Xinhua: Joshua Kimmich, it seems to have been a rather quiet week for you and Bayern Munich as you had no matches. Beforehand you reached the quarterfinal of the Champions League, the semi-final of the German cup and top the Bundesliga…
Kimmich: (laughing)… you talking about a quiet week implies we didn't have as much to do as usual but don't forget we want to win our fifth consecutive German title, meaning every game is important and needs full concentration. Our next one is this Sunday and it will be a challenge as are away to Borussia Moenchengladbach.
ALSO READ: Bayern Munich 5-0 Rostov: Kimmich Scores Brace As Bavarian Giants Run Riot At Allianz Arena
Xinhua: sorry for implying Bayern are already on vacation.
Kimmich laughs
Xinhua: Is it hard to stay fully tuned in weeks when only one game has to be played?
Kimmich: To answer that question, we have to remember last season when we lost in Moenchengladbach. We intend to change that this time. We want to defend our lead in the national league or try to open up a bigger gap.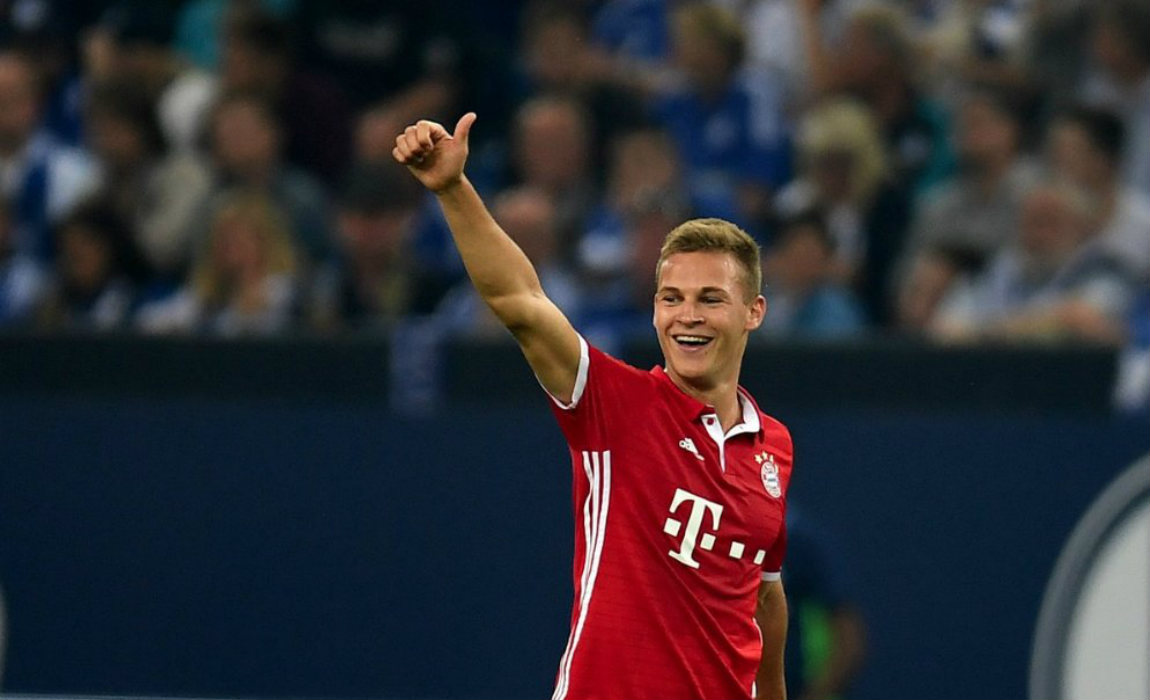 Xinhua: From the outside, it looks as if Bayern Munich's team is full of confidence. Is that something you and your team-mates feel too?
Kimmich: Talking about outside impressions for sure is your job. But I don't think that impression is wrong. We won the last few games quite comfortably which is what the club and team aspire to. We all want to win our games easily and dominate our opponents. I think that is an obligation for a club like Bayern, like for every big club.
Xinhua: How hard is it for coach and team to stay fully focused down the finishing straight?
Kimmich: I think there's no big secret about it. We, as most teams, can concentration fully at the end of the season. It's always a long-term thing meaning, you need to have energy when it comes to the tight games. And in such tight games or knock-out games, everyone knows what is required. From that perspective, knock-out games are not that difficult when it comes to motivation.
Xinhua: All the players seem to be ready for action which makes it harder for the coach to choose the starting eleven or the squad?
ALSO READ: Euro 2016: German Media Hails Joshua Kimmich As Philipp Lahm's Natural Successor
Kimmich: When everybody is on board and ready for action, competition within the team is very intense. But at the same time, it causes every single team member to be at 100 percent when it comes to his performance. In knock-out games or important games, everyone is aware of what we train for every day as everyone is eager to win titles.
Xinhua: Recently we've heard a lot about Carlo Ancelotti's training methods. For a while some pundits had the impression, the team would need to train more. The coach says if you water plants too much they will die. He also said he will not kill his players in training. What do you think about a well-structured training and does the team feel well with the Ancelotti style?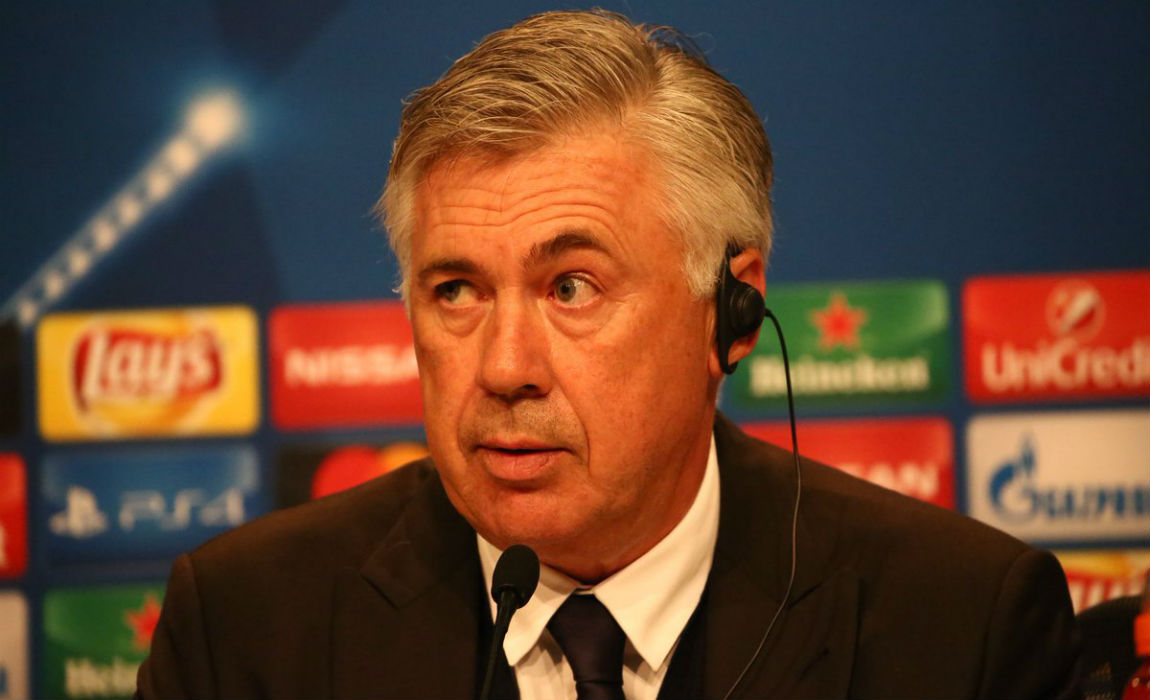 Kimmich: (smiling) If you consider that all the players are fit and able to play in top shape, the coach must be doing lots of things right I guess. It's essential to have your full squad available when going down the finishing straight. Of course, you can't always influence that and injuries to happen, but it's important to have everybody around when it counts.
Xinhua: We were talking about the game in Moenchengladbach. You mentioned you lost the match last season. What makes you sure you can turn around things this time?
Kimmich: Like I said, we're full of confidence. We've won many points and are top of the league. All the players are fit. It's why I'm convinced we will win the game.
Xinhua: Another impression of the Bayern's team this season is that the team spirit has grown?
Kimmich: Team spirit is always essential no matter in which part of the season you're in. But it's especially important when you have the chance to win titles and the season is coming to the crunch. If you have a good team spirit, you're able to offset setbacks and get back into the game and maybe win it in the dying minutes. It's a matter of will and determination.
ALSO READ: Bayern Munich Eye To Repeat Treble Heroics As Boss Ancelotti And His Men Hits The Perfect Chord
Xinhua: Looking at the last few years, when Bayern was eliminated three times in the semi-final of the Champions League. People assumed training under Pep Guardiola was much harder than now but the team ran out of energy in tight games in the second half of the season. Is it something you experienced as well? And do you feel in better shape than last season at the same time?
Kimmich: It's nothing we talk about much because you can't compare one season with another. And last year I was playing more games than this time. But as I said it is hardly possible to compare. What I can say is, we all feel fully fit and we feel a lot of burning ambition inside us to have a good end to this season.
Xinhua: After the last league game, you expressed some concern as you wanted to get more playing time than you currently are under Carlo Ancelotti.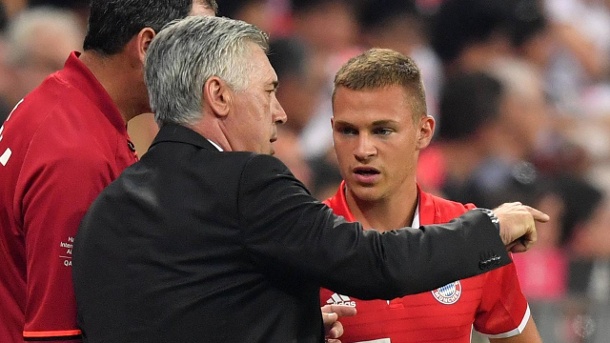 Kimmich: Not playing often is not something a footballer likes too much. It's the same for me. Putting it bluntly, I'm not satisfied and my intention is to change that as quickly as possible.
Xinhua: Are you surprised that you find yourself sitting on the bench more often than last season?
Kimmich: I knew it can't always be the sunshine around me. But at the same time, I'm ambitious and meanwhile know what I can provide for the team on the pitch. I'm sure there will be better times soon. I just need to be patient and keep on working.
Xinhua: To be patient seems to be one of the biggest challenges in your job?
Kimmich: (laughing) You could be right with that idea.
Xinhua: Looking at the last two years, would you say things have changed for you? You joined Bayern in 2015 from a second division club. Now you've made it into the German national team and you've played many games for one of the world's best clubs.
Kimmich: Things definitely have changed for me. As you said, I came from the second division and had to develop. I think I've gained quite a lot of experience. Of course, I am still a young player, but today I would say I have additional quality in my game. Considering that, you are right to say my personal perspective has changed.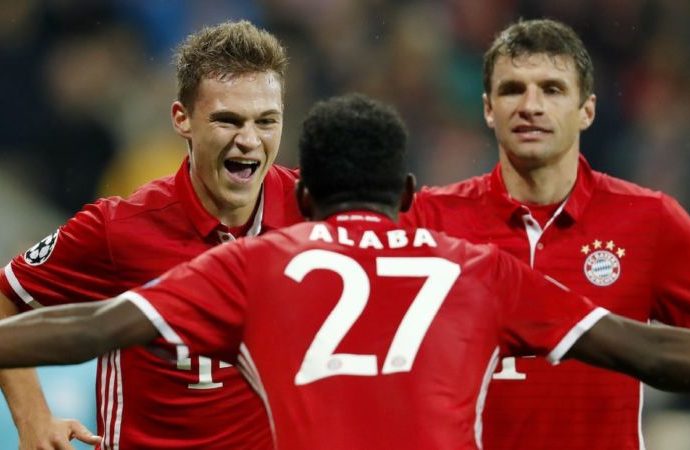 Xinhua: When we talk about the perfect position for Joshua Kimmich, there seems to be two that suit your game. One is right back one and the other defensive midfield. Which one do you prefer?
Kimmich: In the long run I prefer the midfield position. It's the one I started in as a youngster. But I like the position as a right back as well. After all, it's the position I play in the German national team. But don't forget my games as a central defender. It gives me extra versatility.
Xinhua: Which position did you play when you first started and in most of your youth teams?
Kimmich: I was right back in some youth teams as well, but only occasionally. The position I played most was the one in midfield.
Xinhua: Was there a player you admired when you were younger?
Kimmich: Bastian Schweinsteiger always was someone I admired a lot.
ALSO READ: Bastian Schweinsteiger Offered $16.5 Million Worth Three Year Deal By MLS Side Chicago Fire
Xinhua: Talking about your early years. How did you deal with defeats that time? Could you hold back the tears after losing?
Kimmich: To be honest, I wasn't good at losing at all. As a kid, I often had tears in my eyes when I lost, but not only in football. Today I can manage better (laughing). Today, you could say I can't hold back my tears when something really bad happens or something wonderful. But I tell you what, as for the tears, I'm lucky playing for Bayern Munich. With a team like that you rarely lose a game. And regarding positive tears, I could only imagine them coming after winning a dramatic final. That could be the point when tears come because we would have reached a goal.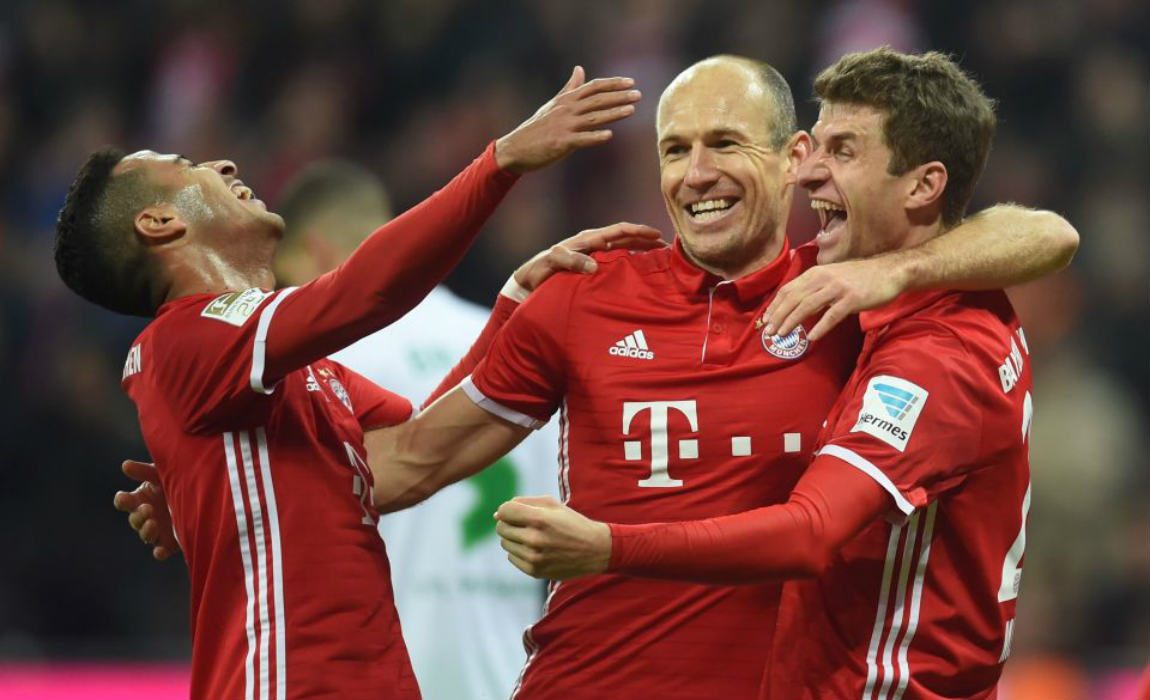 Xinhua: Our last question is about the German national team. How much are you looking forward to the games against England and Azerbaijan?
Kimmich: The squad for the two games has not yet been named but generally internationals for Germany are always special to footballers. We are all looking forward to meeting again as we haven't seen each other for a long time. It's a good atmosphere within the team and it's a lot of fun to see teammates again and face challenges together.⁠⁠⁠⁠
(With Inputs From Xinhua)