Arsene Wenger is ­masterminding Arsenal's biggest ever summer spending spree – but has warned it will not assure the arrival of trophies.
Wenger has already broken the club's transfer record to sign Lyon striker Alexandre Lacazette in a £52million deal — and may have to do the same again to get ­Monaco midfielder Thomas Lemar.
But though the Gunners' boss said his desire for success is as strong as ever, he did his best to play down expectations.
Wenger, talking after touching down here in Australia at the start of a pre-season tour that also takes his men to China, said: "We want to win trophies, but you cannot live inside a club thinking you want to win the next trophy and, if you don't win it, you have lost.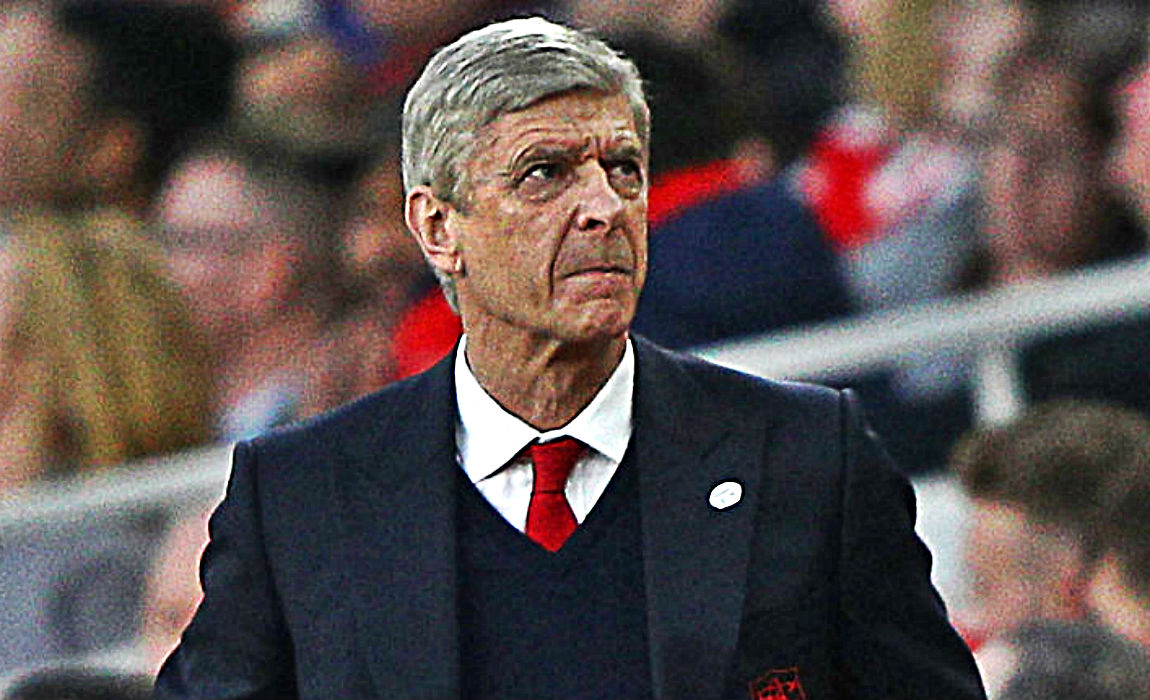 "The club has a stronger basis than that. On a personal level, I want to win every game. When we lose a game I'm absolutely mad and sad, but it is part of being a coach.
"I've been lucky to have had a very long career in my job and I'm completely committed to work for Arsenal.
"To do well of course means to win the Premier League, hopefully to win the Champions League as well, but I think I have stayed at Arsenal for such a long time because for me a club is firstly about ­values, the values I hold dear.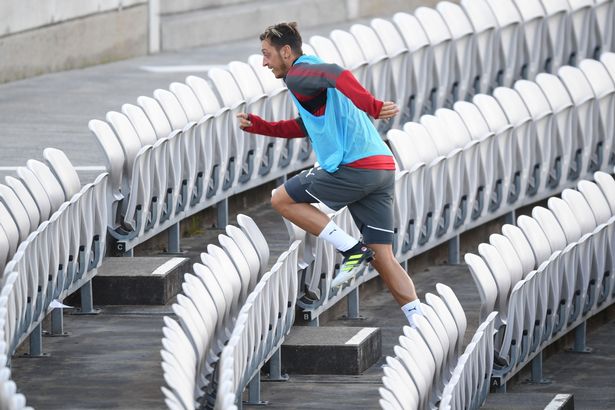 "One is to win trophies but more important is to know who we are, and what is important to us.
"I will always try to defend what I think is important in our sport, that means the values of our game. Football is a very popular sport now all over the world and there is a big responsibility.
"I think one of the ways to face up to the responsibility is to defend the values. That is important to me."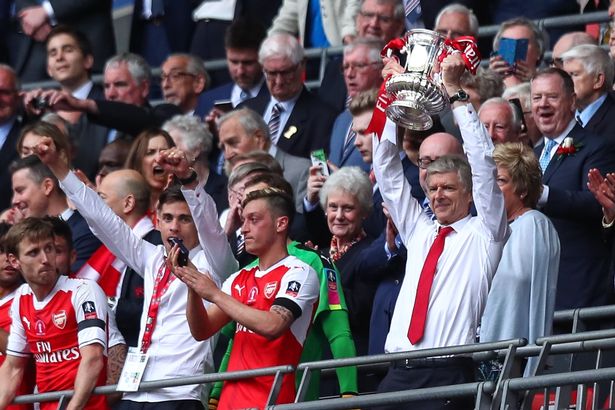 Wenger suffered a fan backlash last season as Arsenal ­finished outside the top four for the first time in the Frenchman's 21-year-reign.
Wenger admitted that the ­spending will continue but also said any new players would have to fit into his style of play.
The Frenchman added: "I am open to getting some more ­signings, but it's not easy to find the players who can strengthen our squad as we have top-­quality players.
"There are two ways to improve. First, we analyse what we did well and not so well and we improve on that. The second way is to bring some new players in.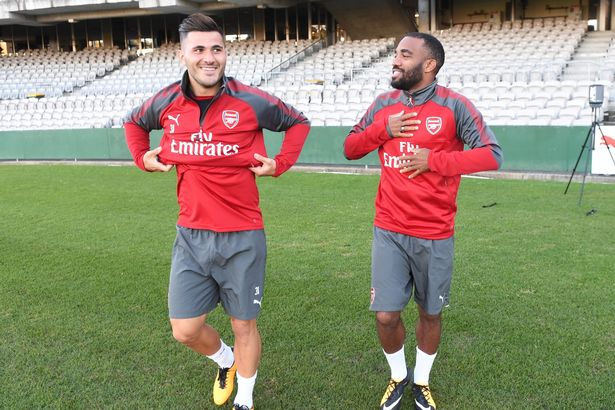 "We'll test many systems in pre-season. In some games we will play four at the back and some with three and at the start of the season certainly with three.
"I believe the new signings can integrate well. One is a ­defender who can play flanks and central. One is a striker with very good goal-scoring ­record. I believe they are great additions."
Arsenal lost their opening game of the season last term, but Wenger wants a flying start this time around when they face Leicester in the very first game of the top-flight campaign on Friday August 11.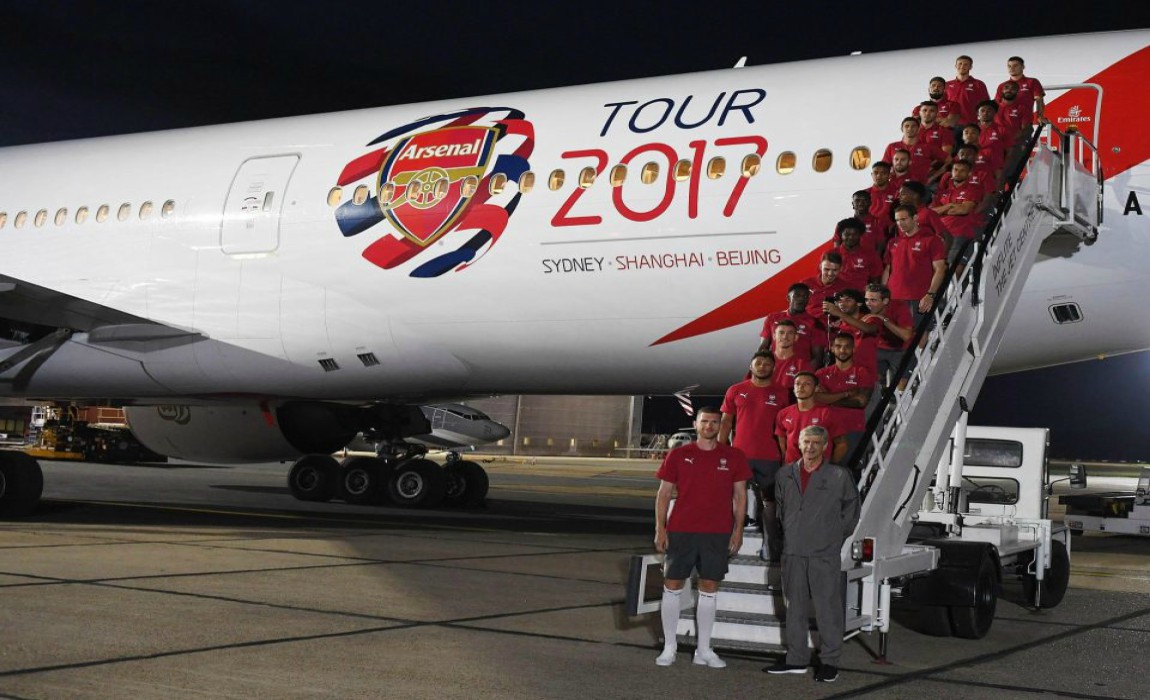 "The goal is to win the next game and every single game. The Premier League is highly competitive today and there are six or seven teams who can win trophies," he said.
"Every trophy is difficult to win. We want to fight for the Premier League and want to fight again for the FA Cup and of course we play in the Europa League and will try to win that.
"But we have to prepare well and continue like we finished the end of last season. We won 10 of last 11 games and we want to continue like that and start in a very strong way."