Arsenal fans had to call off a WENGER OUT march as less than ten people appeared for the protest campaign ahead of their clash with West Ham on Wednesday.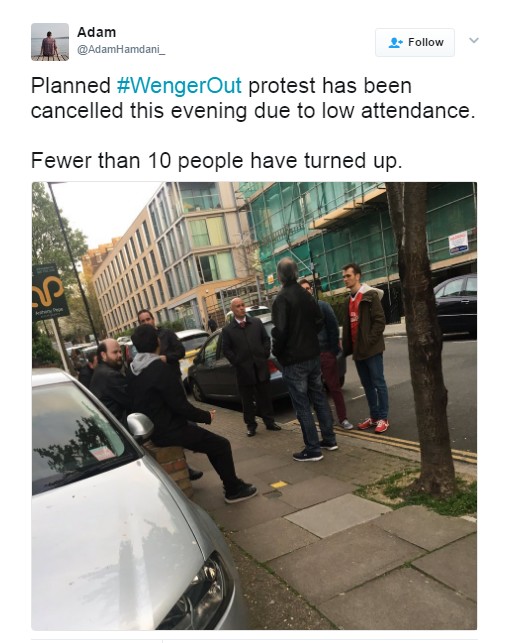 Goals from Mesut Ozil, Walcott and Giroud helped the Gunners to clinch a comfortable 3-0 win over West Ham on Wednesday night.
A certain section of frustrated Arsenal fans were all geared up to launch a protest against under-fire Arsenal boss Arsene Wenger before the London derby at the Emirates.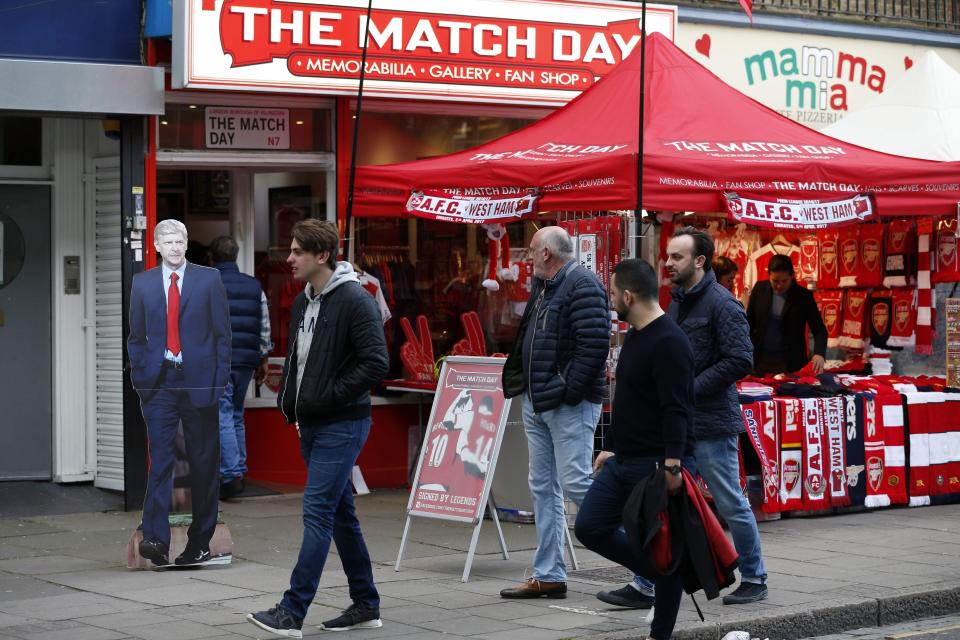 And after the club's exit from the Champions League followed by a recent run of poor results have forced the fans to vent out their anger and frustration – and they have been very vocal in their protest campaigns – demanding Wenger to be sacked immediately.
Fan protests have reached the zenith – especially after their frustrating 2-2 draw with Manchester City.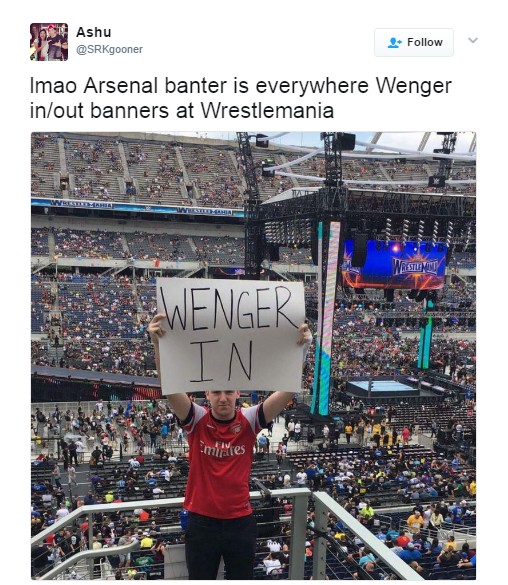 However, it now seems that the fans are clearly divided – with some demanding Wenger to stay and some wanting him to leave the North London club.
Despite the fan protests, Wenger continues to rise above it.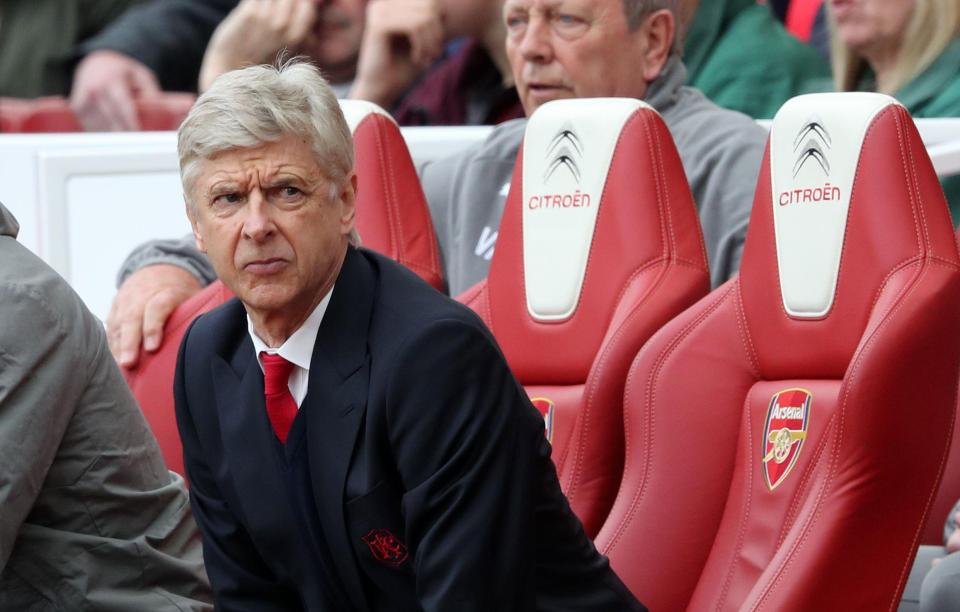 Wenger said: "Honestly, I am professional."
"When you are professional you perform in ideal conditions and non-ideal conditions."
"I love to win football games. I just focus on that. I work for my club with honesty and integrity."
"I am not scared. I accept the judgement of people and focus on the game. That's it."
"Everybody has an opinion today. What is important is guys who can influence the results stick together."
"The board is responsible for the decisions which engage the future."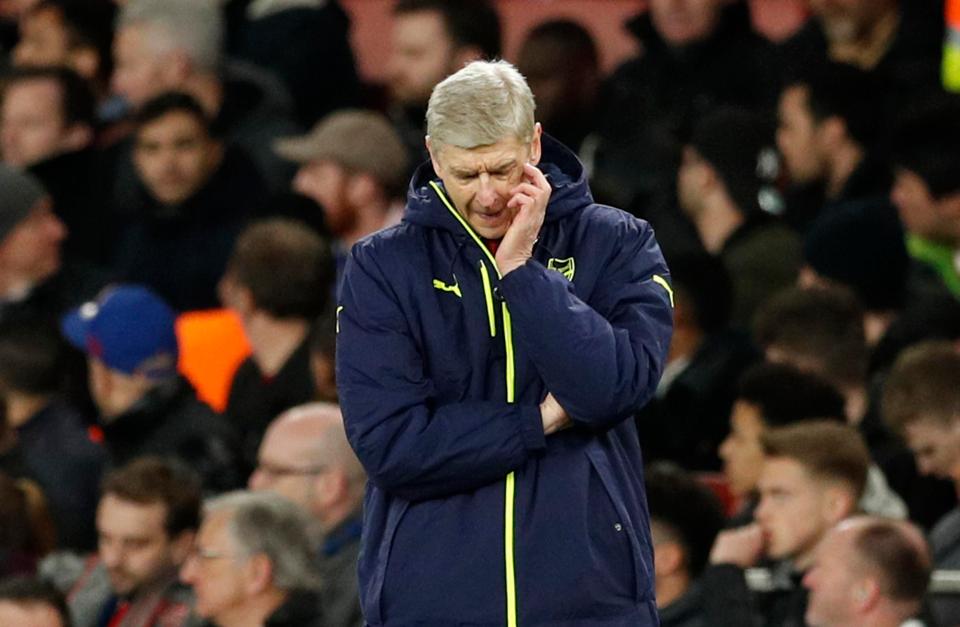 "What is important is a good football team on the pitch playing good football."
"The rest is just literature. What is important is playing with the right spirit, the right attitude."
"For 20 years I have done it and it looked nothing. Now people realise it is not as easy as it looked."