Chinese Super League's big spenders Shanghai Shenua were knocked out of the AFC Champions Cup despite boasting the presence of Carlos Tevez.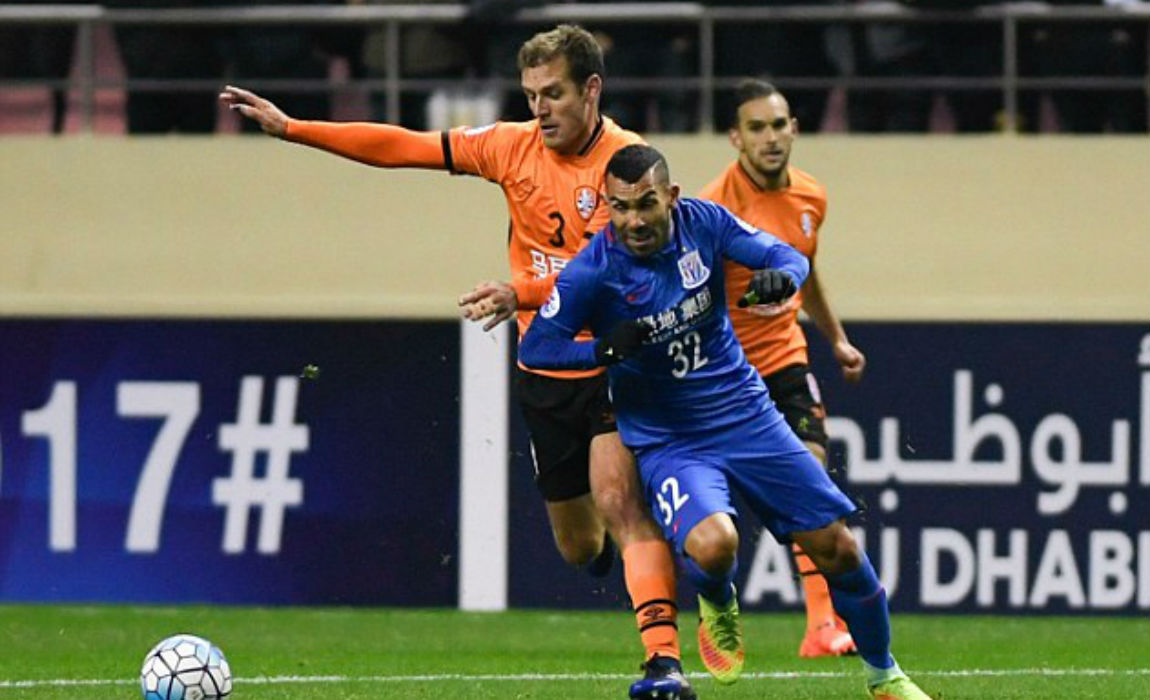 The world's highest played footballer, Carlos Tevez, who is understood to be earning £615,000 per week in China had a disastrous debut for his new club as they were defeated 0-2 by Brisbane Roar.
The shock defeat was a big disappointment for Shenhua manager Gus Poyet who sold this fixture as a must win as his aim was to reach the group stage of the competition for the next season.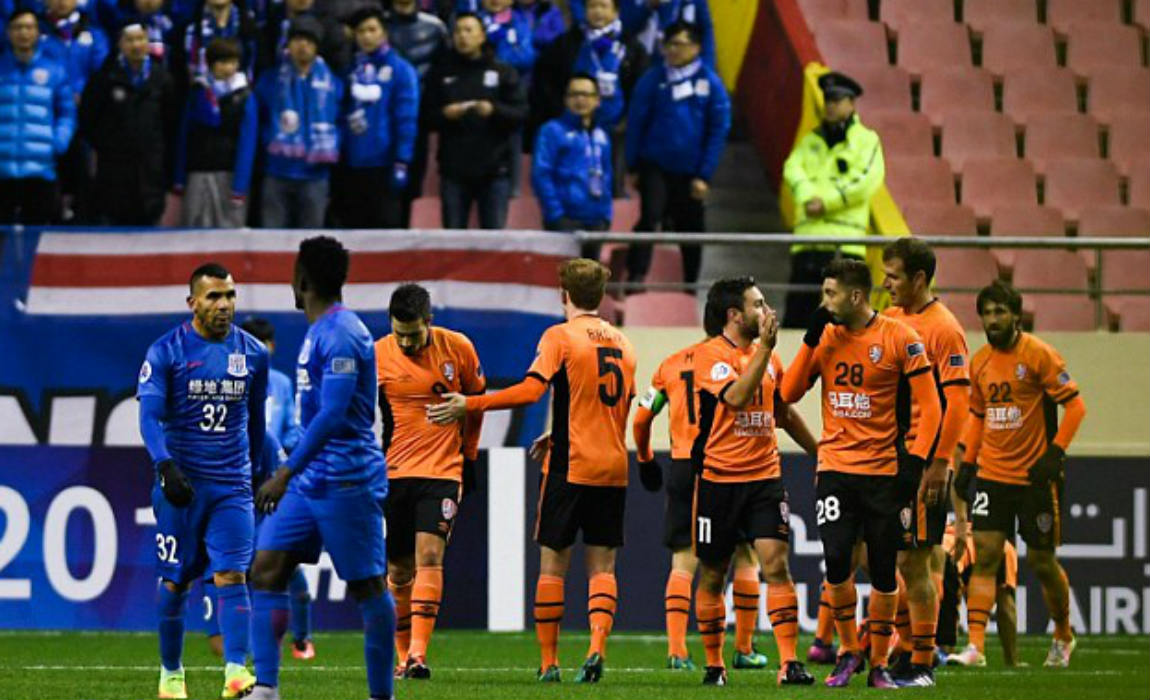 It took just 87 seconds for Brisbane's Borrello to open the scoring before former Ipswich winger Oar got himself on the score-sheet.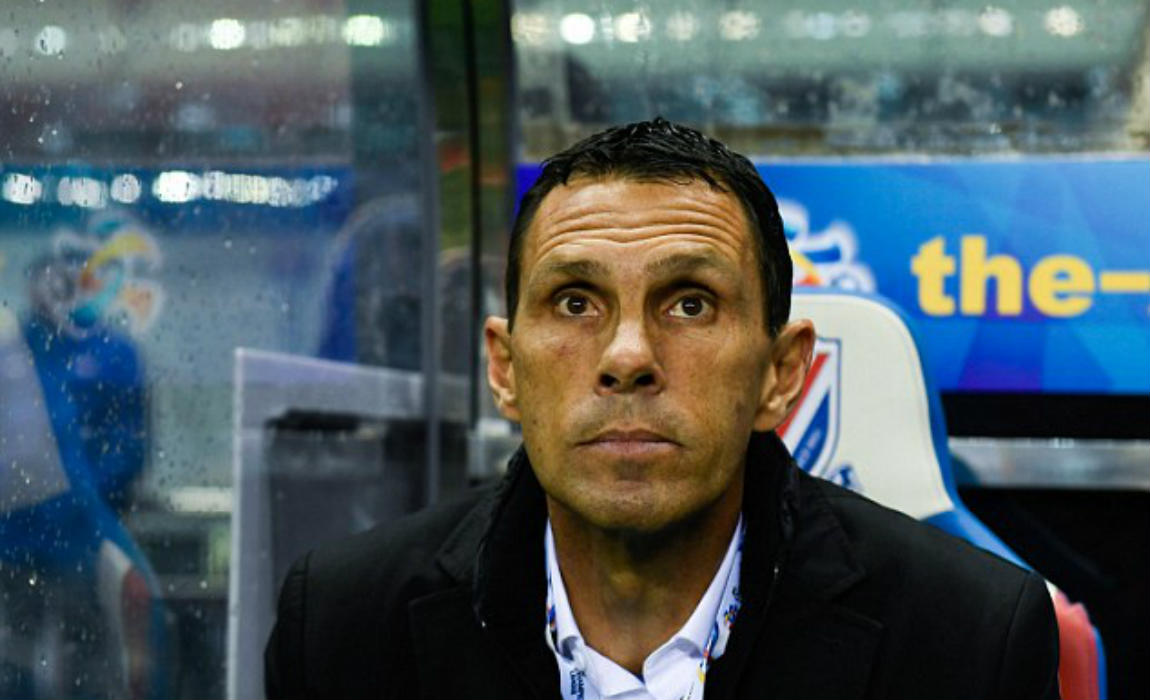 Despite having Obafemi Martins and world class Carlos Tevez in their ranks, Gus Poyet's Shanghai Shenhua were unable to score even a single goal in the game as the big spenders were booed at half time by their own fans.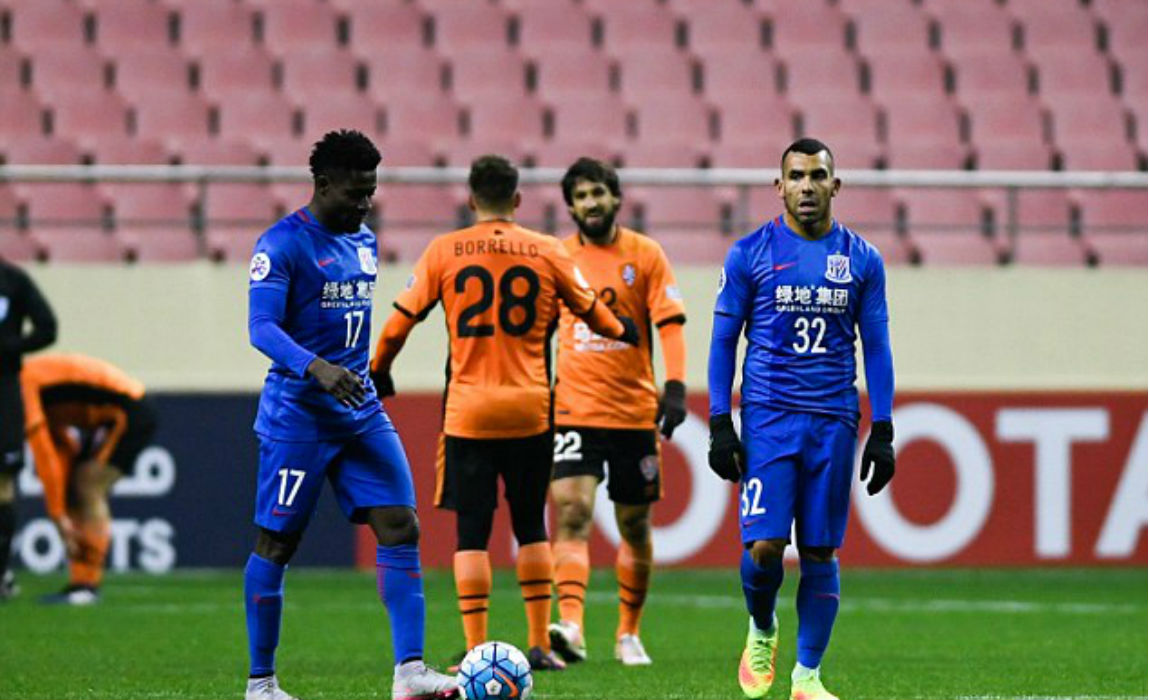 Meanwhile, Brisbane Roar's official Twitter account posted: "Carlos Who? A world-class performance confirms our qualification for @TheAFCCL."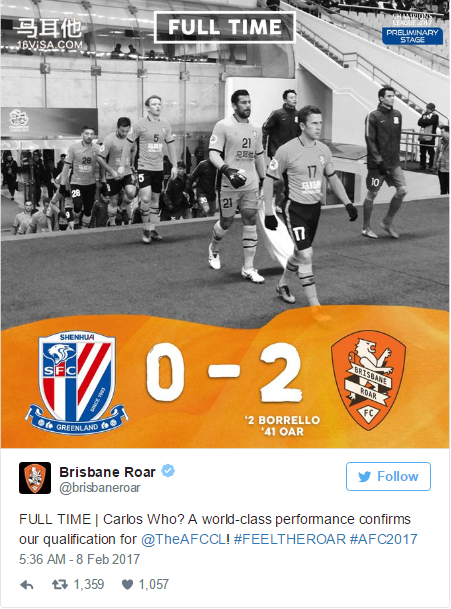 In a nod to the presence of Tevez, Martins and Colombia's Giovanni Moreno in the opposition's ranks, Oar said afterwards: "They caused us a lot of problems but it was more down to how well we played as a collective."
"There's no star individuals in our team but we play well altogether."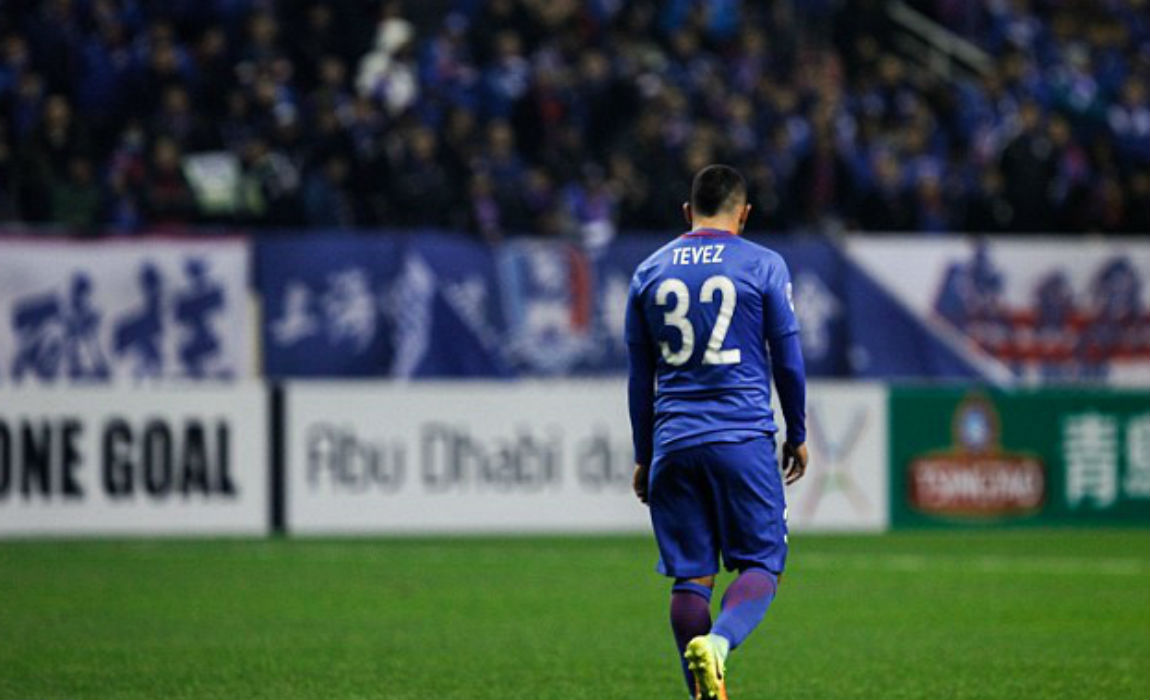 Shenhua now only have the Chinese Super League to play for which resumes from next month.