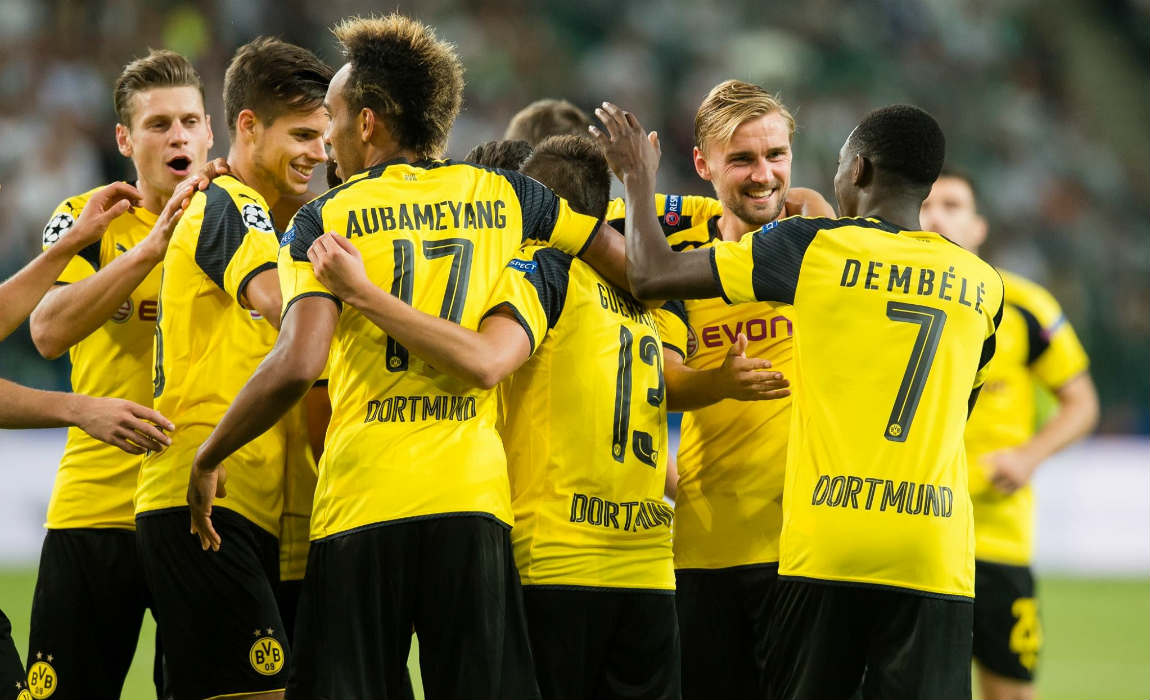 After a one-year break, 2013 finalist Borussia Dortmund has come back strong in the Champions League as they humiliated Legia Warsaw 6-0 in the opener. One question is occupying football fans around the world: Can Dortmund's retreaded prove their mettle this time around.
Many things have changed since the 2011 and 2012 German champions last appeared on the most important international stage in club football. Coach and squad have been renewed. Many things are still as they used to be.
According to a survey conducted by the Braunschweig Technical University, Borussia Dortmund can still rely on the highest popularity amongst fans in Germany (66.43 points) ahead of 2016 German champion Bayern Munich (59.43). The club still meets people' s notions of it being a trendy and innovative team as up to eight new and mainly young players have recently joined the club. Therefore mostly younger football fans admire Dortmund as an innovative trademark in comparison to established clubs like Bayern Munich, Real Madrid or FC Barcelona.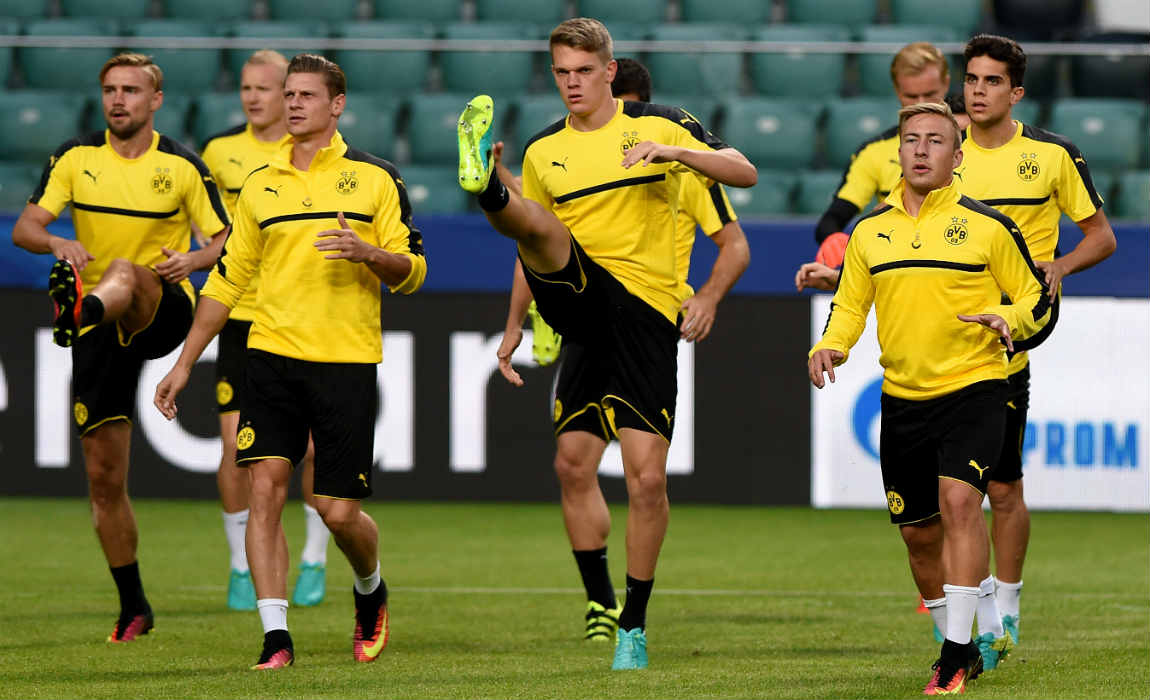 Nevertheless Borussia Dortmund this season faces a special challenge. Despite their restructured squad the club from Germany' s west needs success to retain the niche the club has managed to claim for itself. Not only for coach Thomas Tuchel, the Champions League is a totally new experience. 43-year-old Tuchel is regarded as one of the best and most innovative coaches in Germany. For many years he has kept a close relationship with well-established star coaches like Pep Guardiola (Manchester City). Now for the first time the man who is regarded to be a tactic nerd might have to face them in battle.
Being an active part of football's aristocracy is an important step in his career. Tuchel stands for an outstanding passion when it comes to football, tactics, team-building, progress and success.  He sometimes even is annoyed when he feels he is being asked what in his view are silly questions after games.
Tuchel, in a thrilling and emotional way, talks about his childhood dreams of being a part of the international football theatre. "I' m thrilled about being a part of the Champions League soon," he says. "I'm thrilled by the thought of going to the Bernabeu Stadium with a team I'm coaching."
Tuchel loves to tell the story of his secret visit to Madrid to watch Real. "I'm extremely happy to experience that now and have a team around that can challenge a club like Real." When Tuchel was still coach in Mainz, he expressed his dream of being one of the teams in with a realistic chance of winning the Champions League.
This season Tuchel's dreams most possibly won't come true as he has to manage a much-changed squad with youngsters who have little or no experience of Europe's premier club competition such as the German international Julian Weigl or Ousmane Dembele. Experienced players like Ilkay Guendogan (Manchester City/25 million euro), Mats Hummels (Bayern Munich/35 million) and Hendrik Mkhitaryan (Manchester United/42.5 million) left the club in summer.
Dortmund have tried to make up for the loss of quality with the return of Mario Gotze (Bayern Munich/23 million) and the transfer of Andre Schurrle (VfL Wolfsburg/30 million). Both stand for a very special moment in German football history asbSchurrle played the decisive pass for Gotze's winning goal in the 2014 World Cup final against Argentina.
While midfielder Sebastian Rode (Bayern Munich/14 million), defender Marc Bartra (Barcelona/8 million), Raphael Guerreiro (Lorient/12 million), Ousmane Dembele (Stade Rennes/15 million), Emre Mor (FC Nordsjaelland/9.5 million) stand for future quality, it was a case of live or die when it came to striker Pierre-Emerick Aubameyang. The French-Gabon striker is among the most wanted players in Europe. Aubameyang is regarded to be Dortmund's life insurance when it comes to international games.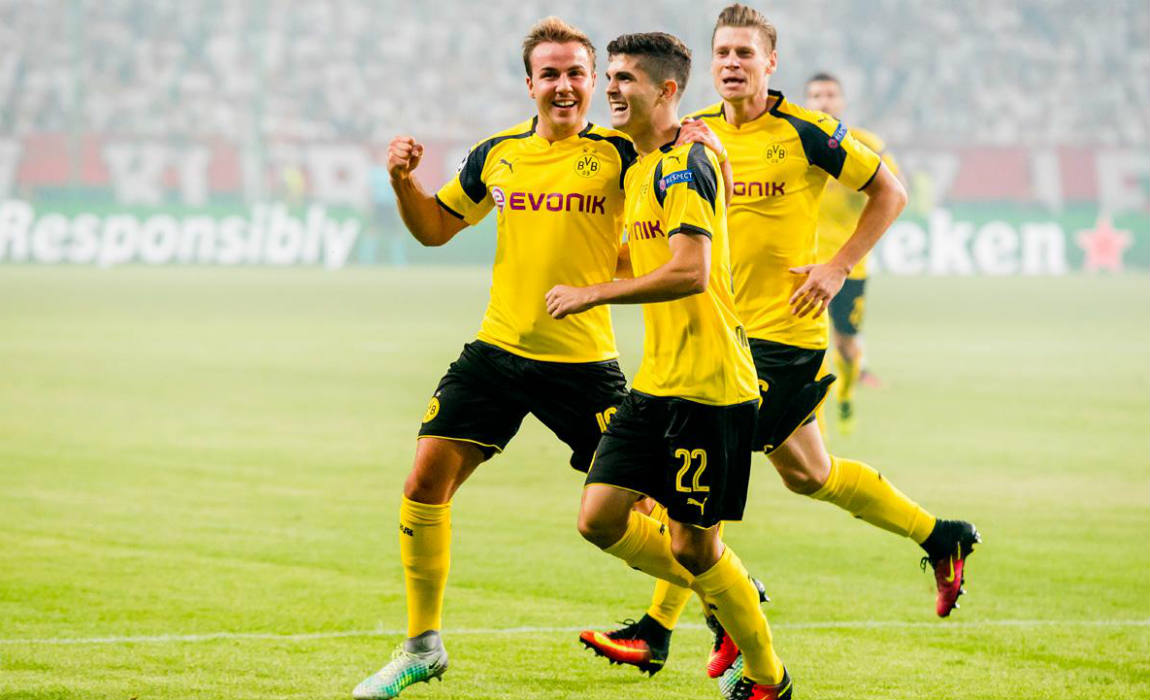 Looking at the structure of their squad, Dortmund stands for two things. Either their players have real quality at an early or their players are trying to come back after a weaker season with other clubs. US national player and midfielder Christian Pulisic is one of them.
"We might even have more quality in the offense but it will be our main task to put all the little parts together to a big thing, " says Michael Zorc, Dortmund's general manager and former player at the club.
Marco Reus is expected to play a vital part in the new season but is at the moment injured and is sorely missed by Tuchel.  For now, the coach has expressed Dortmund' s aim for this season as being to survive the group with Warsaw, Real Madrid and Sporting Lisbon and make it into the quarterfinals. "Up front we are highly flexible. You could call our strongest weapon," continued Michael Zorc.