With October just around the corner, it's an exciting time for football fans. It marks the release of a new edition of EA Sports' popular gaming franchise FIFA. FIFA is the biggest online football game and has billions of fans worldwide. The newest edition in the franchise is FIFA 22 which is going to hit the markets on October 1st. Of course, the game offers early access to users who buy its Ultimate editions. Usually, before its release, FIFA generates a lot of buzz with its player ratings reveal.
FIFA has many game modes available for its users to play, with Ultimate Team the most popular of them all. The Ultimate Team (FUT) is an online mode in which a player can be the manager of his dream team and build it all the way up from scratch. They can sign players divided into various classes and rarities based on their ratings. FIFA released the player ratings for its newest instalment recently.
Let the debates begin 🗣️ The #FIFA22 Top 22 are here. #FIFARatings

Learn more 👉 https://t.co/ZK0OTWbF37 pic.twitter.com/PrqHGfLJWV

— EA SPORTS FIFA (@EASPORTSFIFA) September 13, 2021
The player ratings of FIFA take a lot of factors like a player's form, impact on his team and all-round displays. It is impossible for EA to satisfy everyone with their FIFA player ratings and they know it. The digital giant put a cheeky quote on its official tweet that read " Let the debates begin." Naturally, the controversy started after the ratings were revealed.
Lionel Messi retained his position as the game's highest-rated player with 93 points to his name. Meanwhile, Cristiano Ronaldo has shockingly dropped out of the top two for the first time in an eternity. His spot is deservedly occupied by the Polish sharpshooter Robert Lewandowski. Kylian Mbappe, the cover star of the game for the second year running is rated 91.
We look at few controversial player ratings revealed for FIFA 22.
CRISTIANO RONALDO – 91
The legendary Portuguese international is going incredibly strong at the age of 36. He has finished the previous season as the top scorer of both Serie-A and Euro 2020. After converting into a striker in the past few seasons, he has been posting unbelievable numbers for his age. Ronaldo made a surprise return to Manchester United this summer from Juventus to have one last dance.
Ever since FIFA 10, Leo Messi & Cristiano Ronaldo have taken the top two ratings every single year 🐐🔝

This year, Robert Lewandowski has broken the dominance 👀🇵🇱 pic.twitter.com/ecE94DhMHt

— GiveMeSport (@GiveMeSport) September 10, 2021
But surprisingly, EA Sports decided to reduce his rating by one point. Ronaldo got downgraded from 92 to 91 and the decision didn't go well with his fans. This also means that Ronaldo isn't a part of the top two rated players anymore. He now shares space with Kylian Mbappe, Kevin de Bruyne, Neymar Jr and Jan Oblak on 91.
NEYMAR JR – 91
The Brazilian superstar belongs to a class of players called the meta players on the game. Neymar has all the components of a fan favourite on the game. He has pace north of 90, passing, shooting and dribbling stats of elite quality. Besides, the freestyling Brazilian is given a five-star skill rating along with a five-star weak foot, meaning he could perform delicious flicks and tricks in the game to fool the opposition players. His body type also complements him to be a go-to player in the game.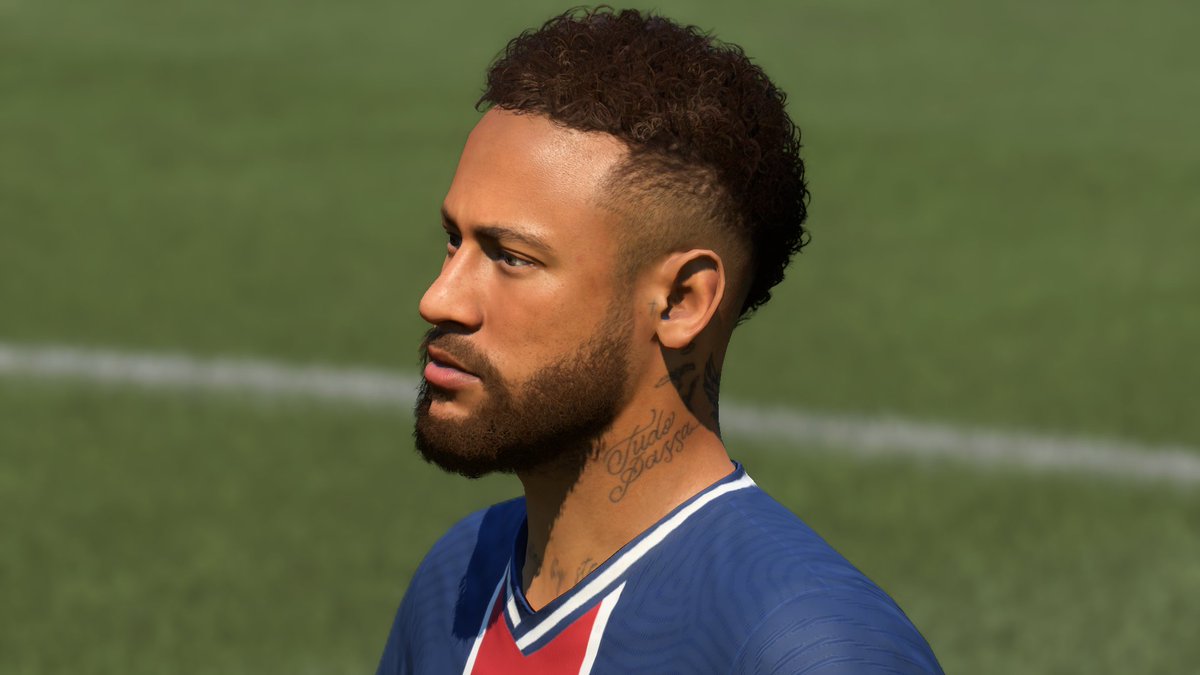 EA Sports decided not to tamper with his rating this season. As a result, Neymar held onto his 91 rating in the game. In reality, the PSG forward had a hot and cold season. He was injured for most parts during the league season as PSG lost their crown to Lille. He had a strong Copa America during the fag end of the previous season to justify his rating.
MOHAMED SALAH – 89
The Egyptian winger was a shining light for Liverpool in the previous season. His goals won matches singlehandedly for an injury-stricken Liverpool. Salah scored 22 goals in the league and finished runner up to Harry Kane in the race for Golden Boot. Without Salah's efforts, Liverpool wouldn't have finished third in the league. Besides, he started the new season in scintillating form with three goals and an assist in four games.
EA sports have downgraded Alisson, Van Dijk and Mo Salah in their latest release of ratings for FIFA 22. pic.twitter.com/POw1A64eCv

— Watch LFC (@Watch_LFC) September 13, 2021
Absurdly, his rating was docked by a single point and Salah was forced to leave the 90 rated club. Salah's ardent followers didn't like this news one bit and there was a widespread furore. Liverpool fans saw further setbacks as goalkeeper Allison and their defensive rock Virgil van Dijk were also downgraded. Bafflingly, Van Dijk was injured throughout the season and saw his rating go down by one point. There were instant comparisons to Neymar Jr's case.
MASON MOUNT – 83
The English international is going from strength to strength for Chelsea. Mount under Thomas Tuchel has turned into a supreme playmaker with a pronounced effect in the final third. He is also putting defensive shift required in Tuchel's system and looks the perfect player right now. The European Champion has had sub-par Euros but it couldn't prevent him from getting a massive jump in ratings.
Look what just landed in our inbox… 👀 #FIFARatings 🔥

Thoughts? 🤔@EASPORTSFIFA | #FIFA22

— Chelsea FC (@ChelseaFC) September 13, 2021
Mount, the 10th most valuable player in the world according to CIES Football Observatory has risen from 80 to 83 in the span of a year. He is listed as a CM which represents box to box midfielders.
To the dismay of Chelsea fans, Mount is rated one point lesser than Phil Foden. Foden had a superb personal season like Mount and saw an incredible rise in his rating. He earned five points to move from 79 to 84 in the span of a season. Foden, the most valuable player in the world is now listed as a CAM which means an attacking midfielder. The disparity between two young English stars is unsettling for Chelsea fans.
PEPE – 82
The legendary Portugues centre-back enjoyed a majestic season at the back for Porto. He put in a defensive masterclass against Juventus to take his side to the quarters. His form was rightly recognized by EA Sports who increased his rating by a solitary point. But what amazed everyone was the pace boost he received. At 38 years of age, his pace was increased by a staggering 14 points. He now has an overall pace stat of 80.
🚨 WHAT IS GOING ON

Pepe 🇵🇹 has received a 14+ pace boost in #FIFA22 

– 66 PACE FIFA 21
– 80 PACE FIFA 22

😂 (you didn't see the first one)

— Donk 🍊 (@DonkTrading) September 13, 2021
EA Sports have done this tactically to promote the use of centre-backs in position. Pace is a meta trait on the game and gamers often resort to using full-backs with greater pace at centre-backs. This can be avoided by increasing the pace of traditional centre-backs like Pepe.
But without continuity, EA hasn't improved the pace rating of Ruben Dias and Virgil van Dijk. Ruben Dias got a six-point overall upgrade without a pace boost. Virgil van Dijk similarly received no upgrade on his pace. The inconsistency showed by the developers left a few puzzling.