After an otherworldly transfer window this summer that saw almost every A-list player moving from one club to another in what seemed like a game of musical chairs in Europe, we must grow accustomed to seeing Lionel Messi in Paris Saint-Germain's dark blue jersey and Cristiano Ronaldo in Manchester United red.
Arguably two of the greatest football players of all time, and certainly of this generation, Messi and Ronaldo will be starting the Champions League campaigns of their respective new (or in Ronaldo's case 'old') clubs on Tuesday and Wednesday nights this week in Europe.
Although it seems almost unbelievable that Messi and Ronaldo have moved to pastures new this season, FootTheBall analyses their moves and studies the question of both of their legacies in the beautiful game.
MESSI STARTS NEW CHAPTER WITH PARIS AS LES PARISIENS SET SIGHTS ON UCL TITLE
Just over a year ago, Messi was part of the Barcelona team that suffered a humiliating 8-2 loss at the hands of German giants Bayern Munich in Lisbon. 
⏪ Remember when Barcelona loaned Philippe Coutinho, their £142m signing, to Bayern Munich…

🥴 And he scored twice off the bench against them in a 8-2 defeat in the Champions League… pic.twitter.com/N2lmXxP3ng

— WhoScored.com (@WhoScored) August 4, 2021
Fast forward to today, and the Catalan club looks to have undergone a sea-change both in terms of the recruitment among the players and staff and the election of a new president.
Messi and Suarez led the line for Barcelona at the Estadio da Luz on that fateful night, but this time when Barcelona square off against Bayern Munich in the opening match of Group E, Memphis Depay and either (or both) of Philippe Coutinho and Luuk de Jong will be forming the attacking duo/trio.
Quique Setien, who hasn't managed a single club since being sacked, won't be roaming the technical area helplessly trying to salvage the match.
Instead of the Spaniard, Ronald Koeman will be watching from the dugout. And Joan Laporta will be watching from the presidential box at Camp Nou probably, instead of his disgraced predecessor Josep Maria Bartomeu.
Lionel Messi, meanwhile, will be visiting Belgian side Club Brugge alongside Neymar and Kylian Mbappe as Les Parisiens begin a novel chapter in their club's history with sights firmly set on first place in Group A when the final whistle on their group stage campaign blows in Paris in December this year and eventually the big-eared trophy in St. Petersburg.
The Argentine's move is predicated around giving one more shot at winning the Champions League – a title that has eluded him and Barcleona since their win over Juventus in Berlin in 2015 – and his cause is shared by his teammates (Neymar, Angel Di Maria and Kylian Mbappe). 
PSG's chairperson Nasser Al-Khelaifi and the supposed 'high command' in Qatar are desperate to win the top honour in Europe and be counted amongst European royalty for once.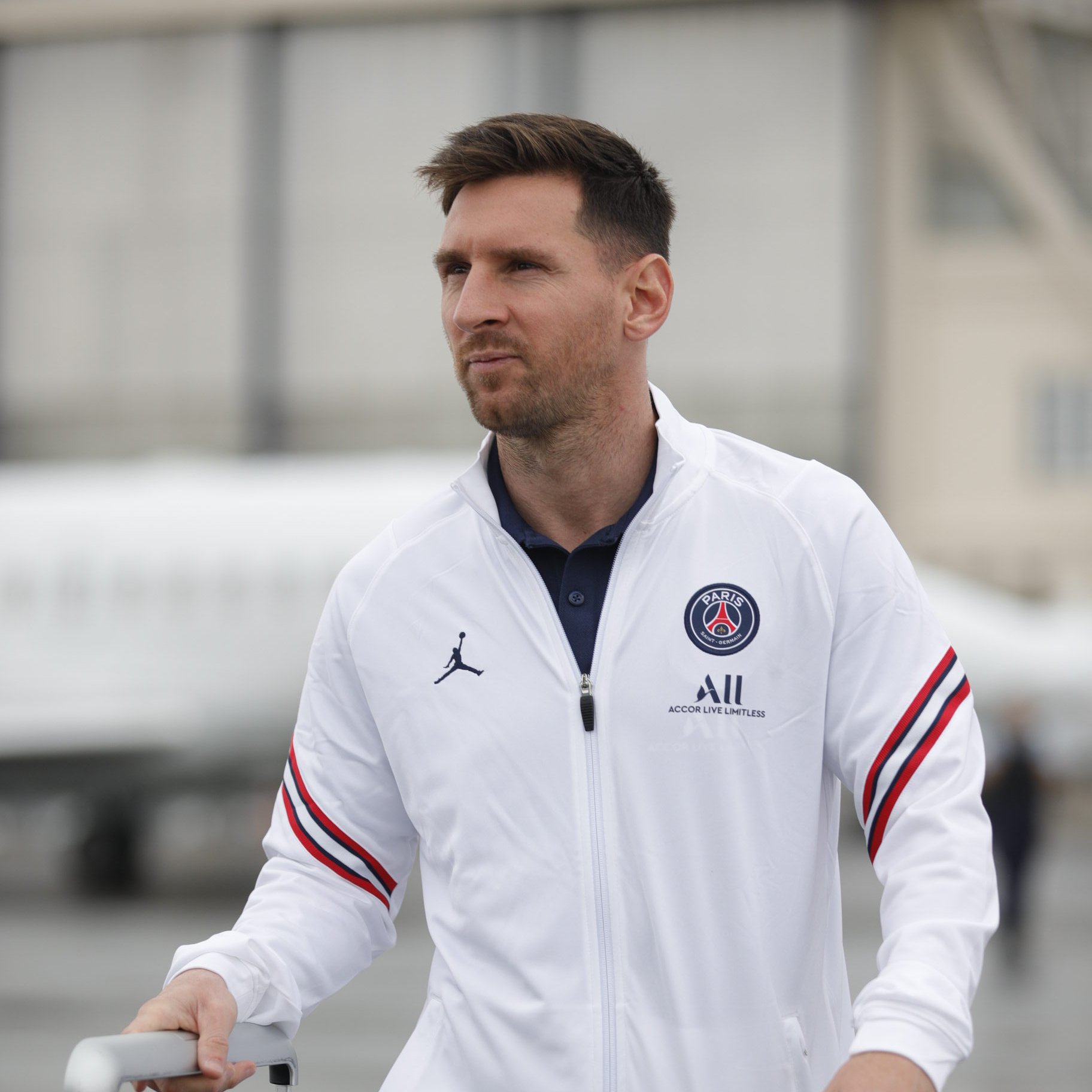 Trophies in France, it seems, will inevitably fall in Paris Saint-Germain's lap given the quality of opposition they will be facing in the current season in the French Republic and is therefore not much of a daunting task for Les Parisiens.
The real test will be on the European stage as Paris Saint-Germain face sides such as fellow title favourites Manchester City and surprise package RB Leipzig in the group stage before they go on to the knockout stage.
The coup that brought the likes of Gianluigi Donnarumma, Achraf Hakimi, Georginio Wijnaldum, Lionel Messi and Sergio Ramos is felt to be the driving force that would propel them to glory in Russia next year.
But, what one must remember is that the French do not have particularly fond memories of Russia. Napoleon was driven out by the Russians during the end of the Napoleonic Wars as his Grand Armee fell apart like a broken toy after running out of supplies on their way to Moscow.
In a similar manner, PSG's possible path from Paris to St. Petersburg (Russia's capital when Napoleon invaded with the Grand Armee) will be full of tests and trials before they get the chance to taste success in the cultural capital of Russia.
RONALDO ON A MISSION IN MANCHESTER AFTER RETURNING TO THE RED DEVILS
In a transfer window when Messi moved to Paris Saint-Germain, Cristiano Ronaldo joined Manchester United after 12 years at Real Madrid and Juventus and has one mission in mind apparently: restore United to their former glory.
Ronaldo's arrival has already resulted in Manchester United sitting atop the Premier League table with 10 points from a possible 12.
There's nothing on earth like being a 𝗥𝗘𝗗 🔴💯#MUFC pic.twitter.com/jswRPeHlJR

— Manchester United (@ManUtd) September 12, 2021
United do look like title contenders in the Premier League, but what will happen in the Champions League is interesting to see because of the way in which they were dumped to the Europa League last season. David de Gea, in particular, will not be overly keen to face Villarreal in the group stage this season in the Champions League.
The task before Ronaldo is seemingly more difficult than the one that PSG have set for themselves United, though they have a talented group of players, do not boast the star-studded attacking lineup that PSG can call upon.
We keep moving forwards, @Cristiano! 📈#MUFC | #UCL

— Manchester United (@ManUtd) September 14, 2021
Nevertheless, the belief at the Theatre of Dreams has been reignited after Manchester United's 4-1 win over Newcastle United in the Premier League. Reportedly, Paul Pogba is thinking about a contract extension at last after Ronaldo's arrival at Old Trafford seemingly convinced him of the project being undertaken by Ole Gunnar Solskjaer and company in Cottonopolis.
When @Cristiano speaks, you listen! 🧠🗣#MUFC

— Manchester United (@ManUtd) September 12, 2021
If Ronaldo leads them to their first league triumph since Sir Alex Fergson's retirement in 2013, then it will be a fitting farewell for the Portuguese from the stage of football. But, success in the Champions League looks more difficult to come by.
Manchester United have in the past decade only managed to get to the quarter-finals of Europe's premier club competition, but this time around there is real enthusiasm among the Old Trafford faithful about making it deep into the business end of the tournament.
And, if, just if, Ronaldo is able to inspire them to a Champions League triumph in Russia next May (he won with Manchester United in Moscow in 2008), then he would truly depart the Red Devils as a legend in the truest sense of the word.