Sergio Aguero's cheeky selfie with Chinese President Xi Jinping, was a signal, fans of football hoped, that he may set his sights on a move to China.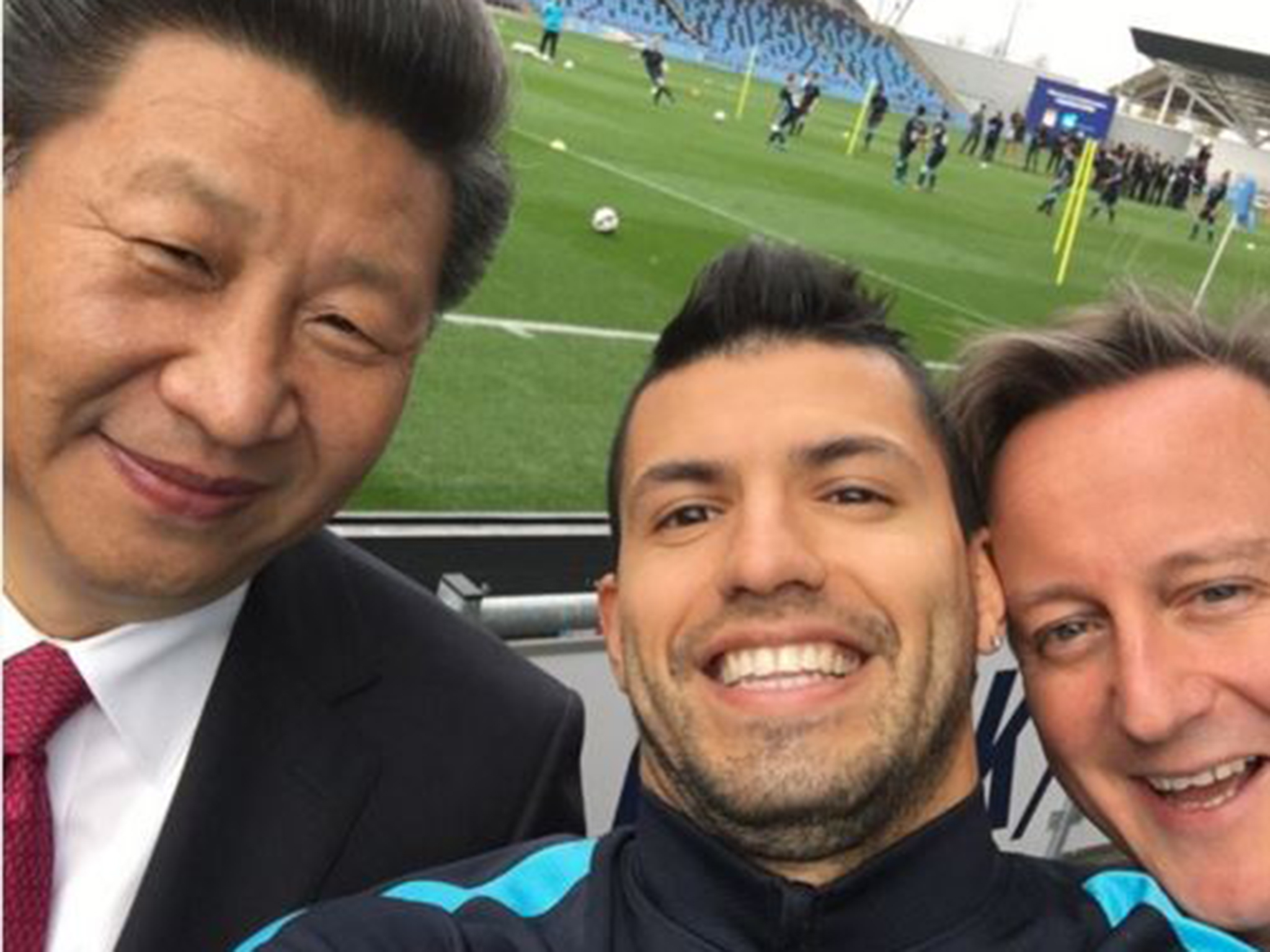 China though will have to wait and see. Aguero, one of the most familiar faces to Chinese football fans, plans to see out the remaining two years of his contract with the English Premier League side Manchester City.
"Will you definitely be at Manchester City next season?" I asked.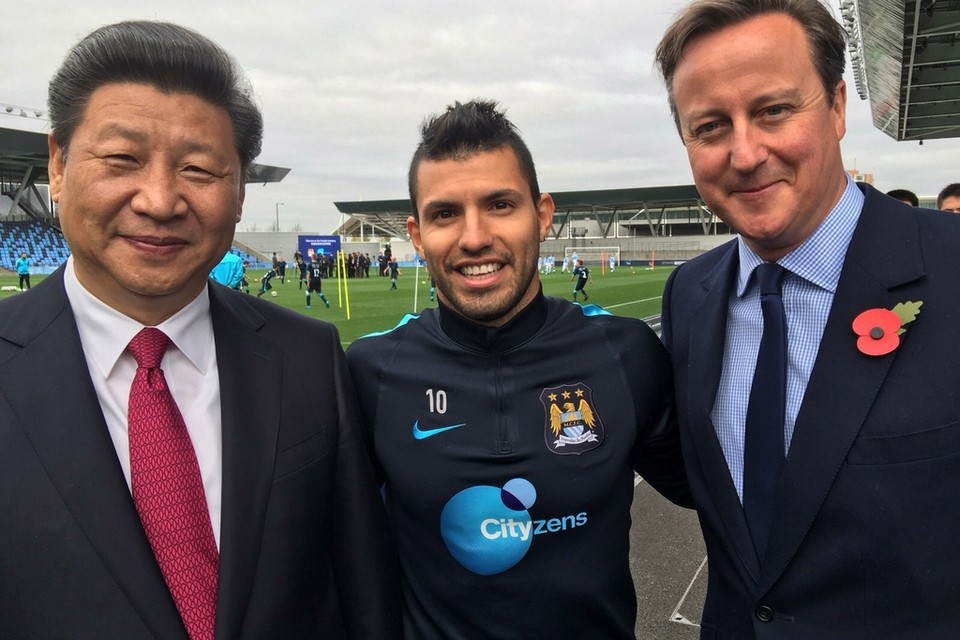 "I still have two years on my contract with Manchester city. I feel very happy here, so I will fulfil my contract to stay here until the end of my contract. I have not thought about where to play next. I just want to focus on the work here," he replied.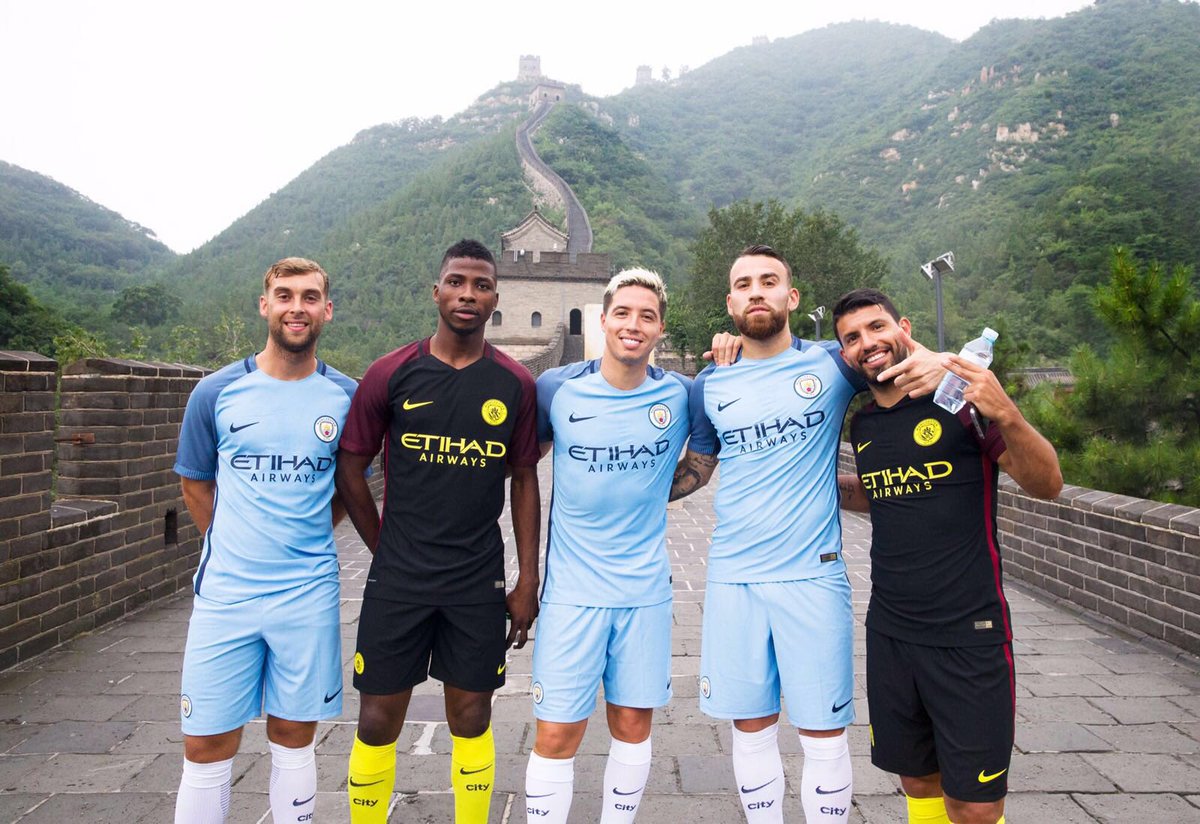 If Aguero decides to part company with Manchester City, and the top-flight club agrees to sell, there is little doubt he would be a number one target for Chinese clubs.
Importantly, he can stay in northern England for two more seasons and still have time to carve out a lucrative career in China. He is only 29, with plenty of playing years ahead.
ALSO READ: Carlos Tevez Speaks Out About His New Life In China
Aguero's compatriot and former Manchester City teammate, Carlos Tevez, joined Shanghai Shenhua last year at the age of 32, on a reported annual salary of 41 million U.S. dollars.
"I have not contacted Carlos since he left here," said Aguero. "I wish him well in Shanghai."
Aguero shot to fame across China in 2015 during President Xi's state visit to Britain. The visit took the president to the Etihad Stadium, Manchester City's ground, where he met Aguero.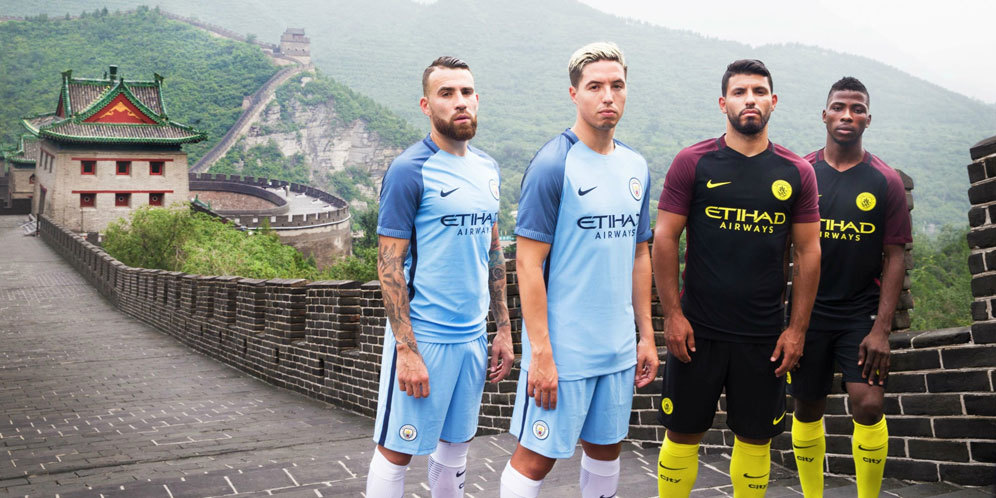 Aguero recalled: "We were at the training complex and the Prime Minister (David Cameron) was there with President Xi. The President said to me, 'I remember you, you scored a goal.'"
"We were laughing a little, and as we were walking along I felt confident to ask, 'Can I take a selfie with you?' The Prime Minister joined, and we took a selfie."
ALSO READ: Is China On Course For Collision With FIFA?
Aguero posted the picture on Manchester City's official social media feed, saying in both Chinese and English, "Thank you for the selfie, President Xi."
He could never imagine what happened next. The selfie went viral, spreading across the world widely on social media.
"Every person in the world asks me about the selfie," he said. "It was really a beautiful moment that will live long in my memory."
It was nine years ago at the Beijing Olympic Games that Aguero first attracted the attention of Chinese fans.
Playing alongside Messi, Angel Di Maria, Juan Roman Riquelme and former City teammate Pablo Zabaleta, Aguero scored twice and made a third in an epic 3-0 semifinal victory over Brazil. They went on to beat Nigeria to retain the champion at Beijing's Bird's Nest stadium.
"We always remember the moment," he said. "It was a really unique experience. I don't think I will ever play again at an Olympics. We won the gold medal. I remember so well how the people in China treated us. They treated us very well."
"We were very young at the time," he added.
ALSO READ: Man City Chief Executive Soriano Urges Patience In China's Football Push
He was just 20 years old during China's Olympic year, but he had already shown the world his potential as a football superstar.
He went to Beijing as the third highest scorer in Spain's top flight La Liga, netting 19 goals for Atletico Madrid.
For football fans, it was an important Olympics, helping to propel Messi, Di Maria, Zabaleta and Aguero to the status of household names on every continent.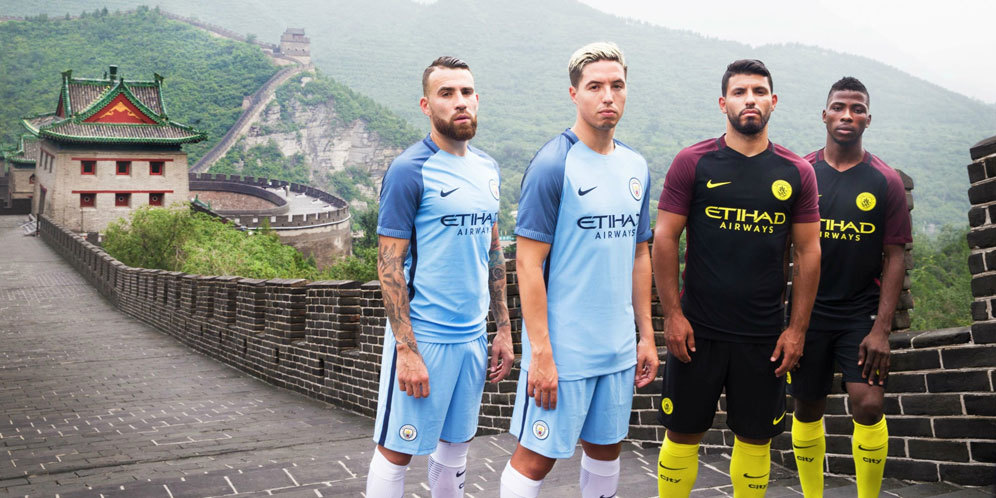 Aguero made his English Premier League debut after joining Manchester City in 2011 for a reported 38 million pounds (49 million U.S. dollars). So far, he has scored 169 goals in 253 matches at the Etihad, helping City to win two Premier League titles.
The Buenos Aires-born Argentinian scored twice for City in the their final match of the 2016-17 season, guiding the Blues to a 5-0 victory over Watford. It helped establish him as one of the all-time greatest players for the club.
But it has been a far from perfect season for the forward. Manager Pep Guardiola left the highly-rated international on the bench, giving his place to 20-year-old Gabriel Jesus. It prompted wild speculation that Aquero would leave Manchester this summer.
Aguero managed to win back place in the starting line-up, and finished the season having scored 33 goals in all competitions, 20 them in the Premier League. City finished third, behind champions Chelsea and their London rivals Tottenham. But it was enough to hand City a place in the European Champions League.
ALSO READ: Former Chelsea Star Oscar Sparks Mass Brawl In China
"I think my season was not bad. My form was pretty good. That is true I missed a lot of games and that stopped me from helping the team score more goals. But overall it was a very positive season," Aquero said.
I asked him what he thought about the chances of his fellow countryman Messi leaving Barcelona for Manchester City.
"There isn't a team in the world that would not want to have Messi as a player. But I think he is doing pretty well at Barcelona. So I think he will stay there until the end of his contract, because he is growing with Barcelona and has grown into one of the best players in the world," he replied.
The pair might never unite at Manchester, but they can still play together for the Argentinian national team, currently standing fifth in the South American qualifying group.
"We have not finished our qualifying campaign, but in the World Cup, we always want to go as far as we can."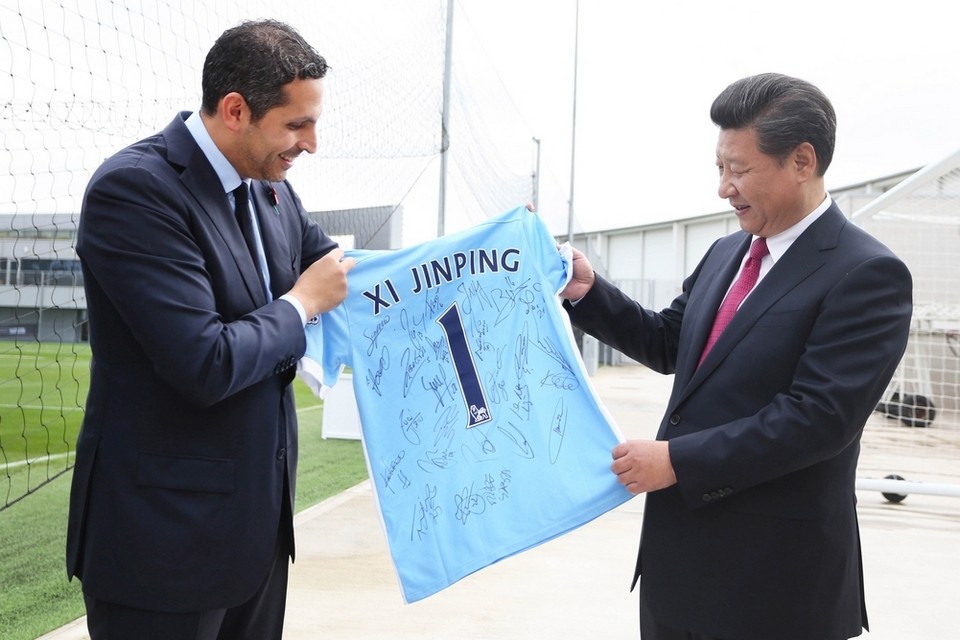 It seems Aguero's future, at least for two years, is more or less settled (though in football the unexpected can always happen).
Last summer Aguero was in the Manchester City squad that headed to China, though a much-anticipated derby game with city rivals Manchester United at the Bird's Nest stadium had to be cancelled because the pitch was not right.
"I am always very happy to go back to China because people there treated me very well," he said. "When I was there, the fans were crazy and that shows that they are very passionate about football. I feel they love football, and that is why football is growing and growing in China."
Whether or not that is enough to lure the Argentinian to a Chinese club, however, remains to be seen.