Russia, the 2018 FIFA World Cup hosts, had a solid result in the competition, going on to secure their best showing at a World Cup. The hosts defeated Spain in the Round of 16 before losing to eventual runners-up Croatia. Euro 2020 is around the corner and expectations from the Russians are quite high going into the tournament with their recent promising results. 
The Russian charge at the European Championship this summer will be led by their talisman, Monaco's Aleksandr Golovin. The attacking midfielder will be the centre of attention, with the expectation that he will display his repertoire and magic in the middle of the park as well as attack.  
9 – Aleksandr Golovin 🇷🇺 in 2020/21 Ligue 1:
– 21 games played (1072 minutes)
– 5 goals (2.95 xG), 27 shots, 13 shots on target
– 9 assists (4.21 xA), 35 chances created, 132 passes into the box
– 70/160 duels won
– 18/34 dribbles completed
– 16/28 tackles won
Breakthrough. pic.twitter.com/VmRKrHyxmQ

— OptaIvan (@OptaIvan) May 24, 2021
He has been one of the pivotal players for Monaco this season, helping them finish third in the Ligue 1 standings only behind the champions Lille and the capital side PSG. The Russian registered 5 goals and 9 assists to his name in the French top-flight this campaign.
HUMBLE BEGINNINGS
Golovin was raised in Kaltan, the same town where he was born. Kaltan is recognised as a mono-town with miners and vast factories, providing the majority of jobs in Russia's Kemerovo Oblast district. Golovin, who is from southern Siberia where a chilly day means readings in the single digits on the thermometer, must still feel at ease in Monaco.
Golovin, who was born into a mining family, began playing football at the age of six, when his father took him to his friend Aleksandr Plyasunov, an employee at the Kaltan youth football academy. Plyasunov became Golovin's first coach when he was enrolled at the sports academy. 
At 12 years of age, Golovin was enrolled into the Metallurg-Zapsib football school and spent two years there, rising beyond all youth levels. His success finally led him to join the regional team representing Siberia, where Russian top-flight behemoths CSKA Moscow noticed Golovin's potential. 
MADE IN RUSSIA
A quest to become a professional football player and represent his country had begun. After a promising youth career at CSKA Moscow, he was called up to the senior team. His technical skills in tight spaces, as well as maturity beyond his years, set him apart from his counterparts on the youth level.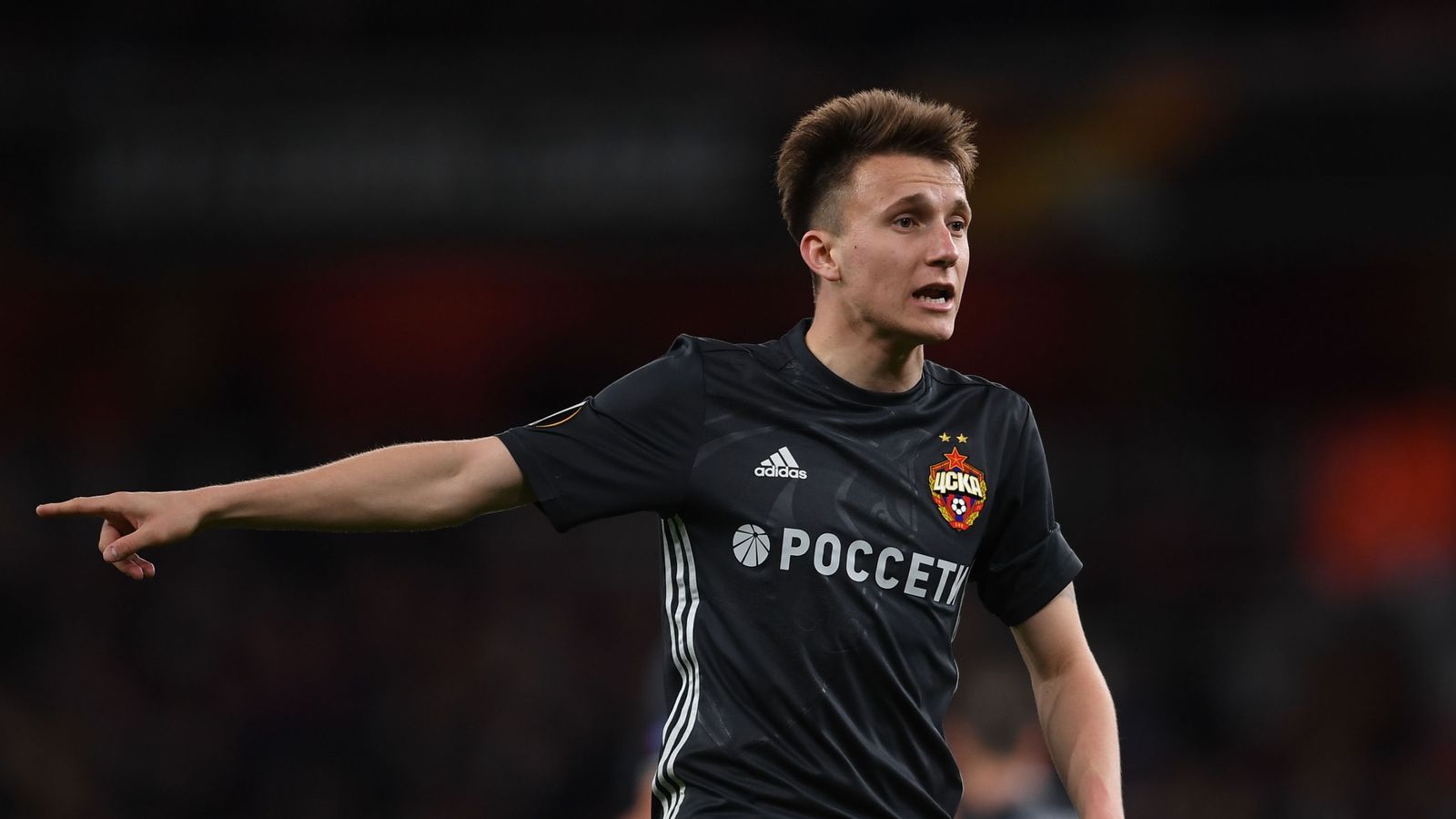 After making his CSKA first-team debut in the Russian Cup in September 2014, Golovin had to wait until March 2015 to play in the Russian Premier League. In 113 professional appearances over three seasons in the Russian capital, Golovin scored 13 goals and recorded 11 assists, helping CSKA win the Russian title in 2016.
BREAKTHROUGH AT WORLD CUP
Russia were the hosts of the 2018 FIFA World Cup hence their fans expected a strong performance from their team. And that's what they got. Russia came second in the group A only behind Uruguay and shocked everyone by making it to the quarter-finals by beating a much stronger side in Spain, thanks in large part to Golovin. With a goal and two assists in the 5-0 opening-game victory over Saudi Arabia, he guaranteed that the host nation got off to a flying start.
But that wasn't it. He dazzled everyone as he pulled the strings in the midfield for the Russians. Golovin, at 21 years old, seemed to be an established veteran who said, 'Okay, that's it, let's get this job done.'
Any pass he made conveyed a message. And the message was clear: speed it up! Whether by letting the ball roll before accelerating it with a single touch, or with passes that seem to tell his teammates that he wants to start quick sequences or one-two's, the Russian midfielder always wanted to give extra rhythm to Russia's ball circulation.
His outstanding performance for his country at the World Cup lifted his profile and secured him a reported €30 million move to his current club, Monaco. And since then, he has been one of the most important players for the Ligue 1 side.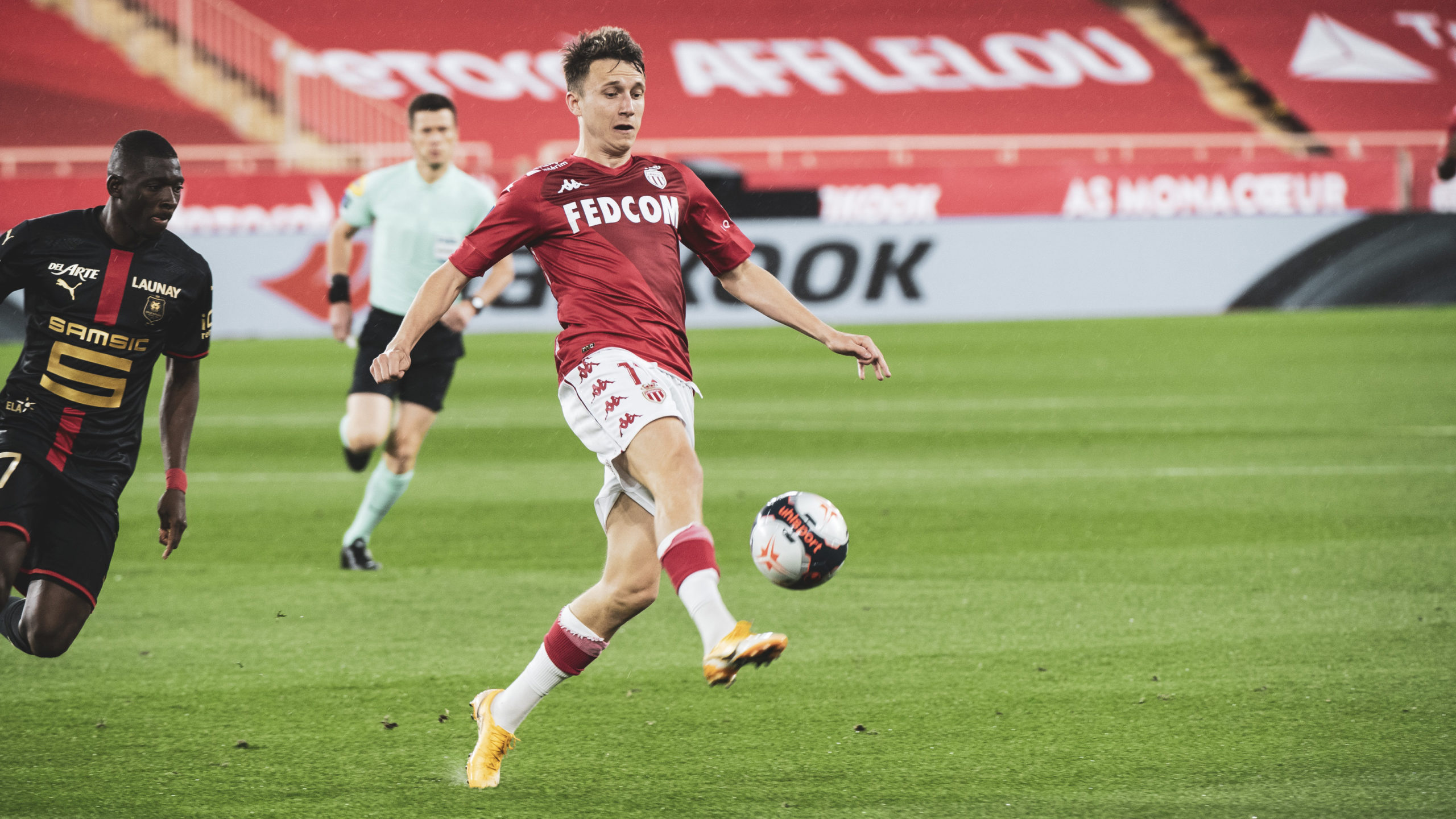 Golovin has his very own place in French football history as the first Russian to score a hat-trick in the country's top division scoring three times against Nimes to make it 3-2 to Monaco before also teeing up Kevin Volland for what would be the matchwinner. 
STYLE OF PLAY
Aleksandr Golovin is a Russian demi-god. Golovin has enjoyed freedom under Kovac at Monaco. A player of his dimension deserves to be the link of everything. The 24-year-old's only position is the ball: he can receive from the defenders or become an attacking midfielder or winger with naturalness. He has a unique power of attraction. Not only his aesthetics capture the attention of viewers, but he inevitably drags defenders towards him.
The Russian is his team's brain as well as its executor. His passing range is excellent, as are his line-breaking passes. He is capable of connecting with an unmarked teammate with a deep ball or a clever vertical pass to a player that offers support.
The boy from Russia can use both feet to equally devastating effect. Silky boots and a ball-carrying that is captivating, he generates advantages through his body orientation and perfect touches. Kovac has maximised his talent, but without a doubt, with less freedom, as a winger close to the touchline and seeing less of the ball, he would make a great impact too. 
GO-TO MAN FOR RUSSIA AT EURO 2020
Russia, who have been drawn alongside tournament favourites Belgium, Finland, and Denmark, will be looking to crack their European Championship group stage hoodoo. The squad should be inspired by their good performances in the 2018 World Cup.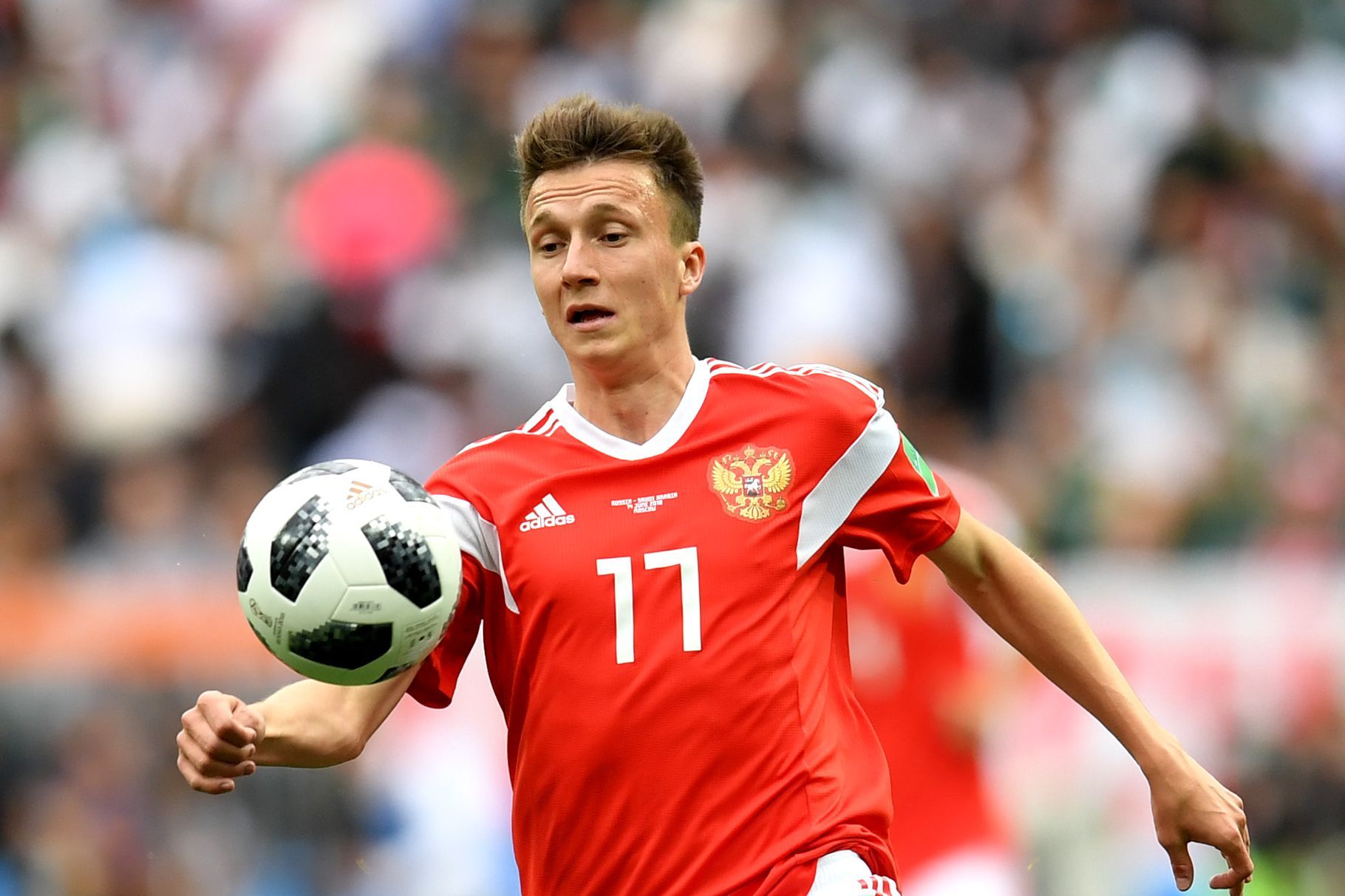 A lot will be riding on the shoulders of Aleksandr Golovin – who has 36 appearances for his country scoring 5 goals – to propel this Russian team forward. The Monaco talismanic midfielder is made to thrive in such moments.
Despite the fact that the odds are stacked against the Russians, their high degree of teamwork means they cannot be taken for granted.