Atletico Madrid star has been fined £520 with a warning for celebrating his wife's birthday with a sweet message after scoring a goal.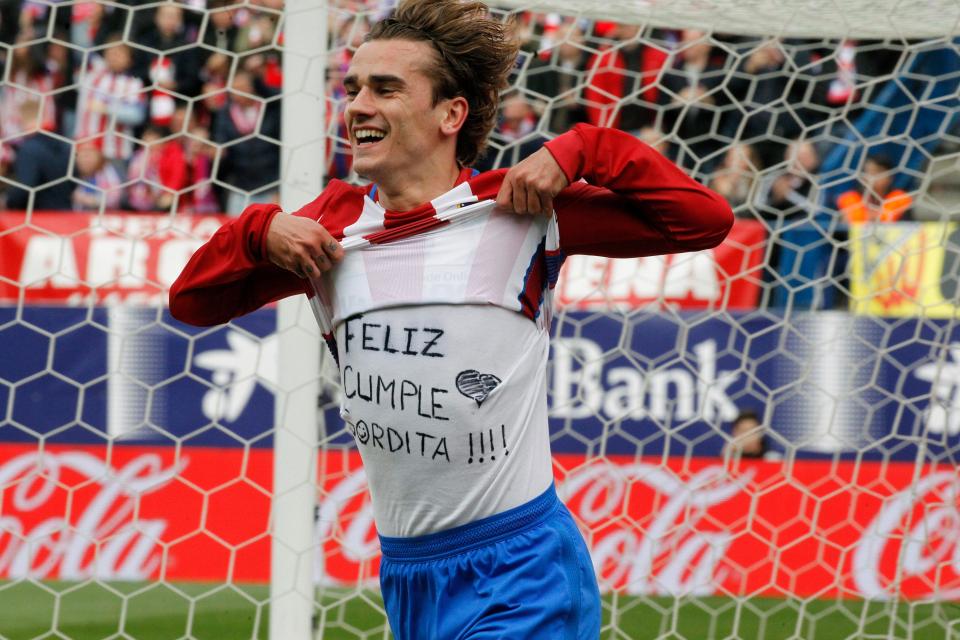 He scored a goal in his side's 3-0 victory over Valencia on Sunday. He revealed his t-shirt with the handwritten birthday message to his wife: "Feliz Cumple Gordita", or "Happy Birthday Chubby".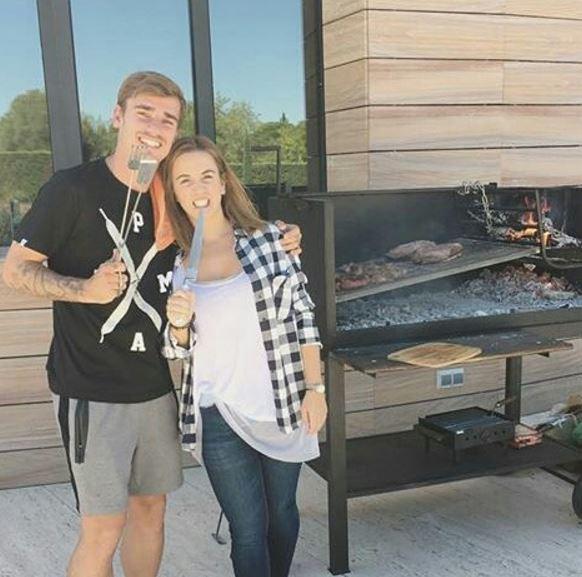 Griezmann responded on twitter expressing his concern on the consequence he has to face regarding lifting his t-shirt. He wrote: "Fine and reprimand for congratulating my wife and 3 days later…#concern of other things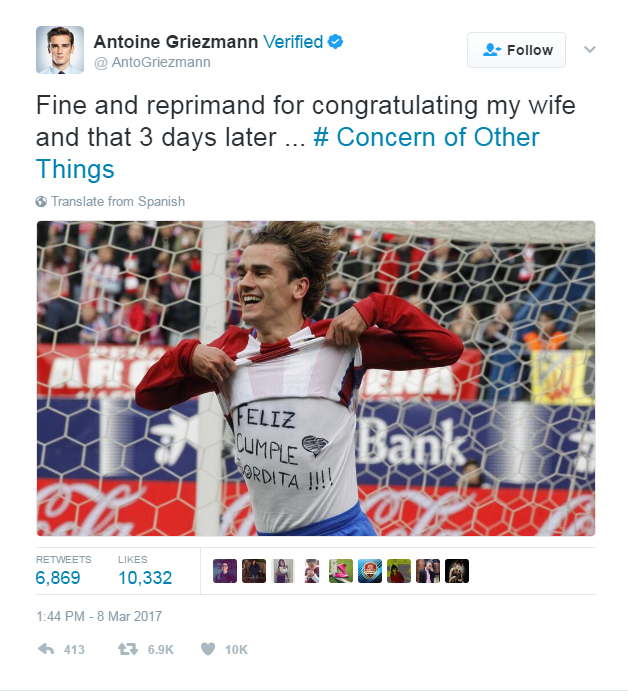 While Erika was surprised and delighted by husband's sweet gesture, the Spanish FA was harsh on handing him a fine with warning.
The law was introduced as sponsors did not like players celebrating goals shirtless with sponsor's name not being visible.
And now he could be handed a further fine for bringing up the matter on social media.