Barcelona announced decision to pay tribute to Johan Cruyff, including naming a ground in the honour of the Dutchman.
Cruyff is regarded as one of all-time greats and is a true Blaugrana legend, having worked wonders both as a player and as a coach during his time at the club.
Also Read: "Barcelona The Only Club To Offer Financial Help": Chapecoense President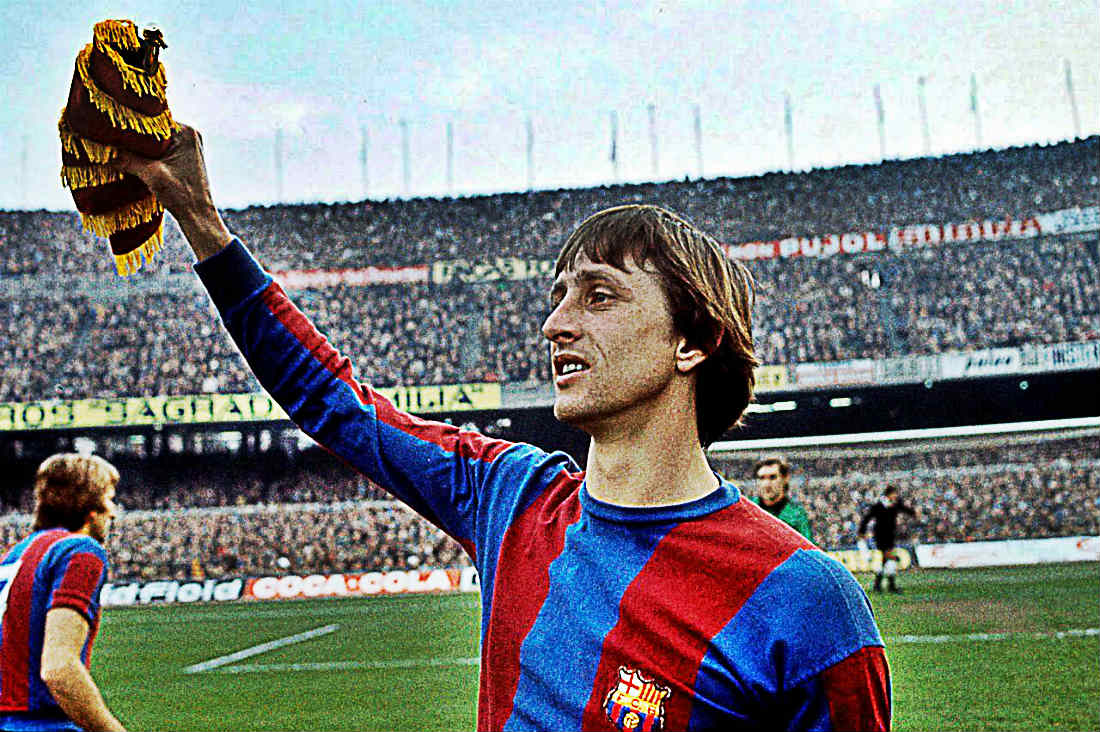 Johan Cruyff passed away at the age of 88 and the club are planning a series of tributes to the Netherlands great.
Barca president Josep Maria Bartomeu announced that the new stadium at the clubs training complex will be named after Cruyff.
Also Read: Messi Would Have Monuments All Over The Country If He Were Chilean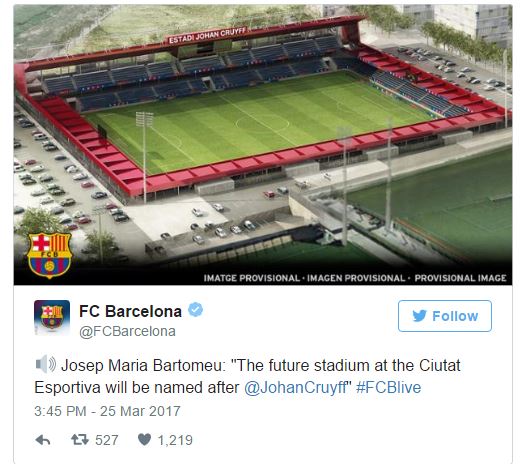 "The future stadium at the Ciutat Esportiva will be named after Johan Cruyff," he declared. "The Club will also promote the creation of a commemorative statue in honour of Cruyff, which will be placed in the future Camp Nou"
"We will also dedicate a section of the FC Barcelona Museum to recognize the figure and history of Cruyff."
Also Read: Jack Wilshere Wants AC Milan Move In The Summer After David Beckham's Recommedation
Barca also announced that the museum will also have the Ballon d'Or he won in 1974 and a jersey he wore during his time as a player.
The club have also urged the town council to recognize the player in the City Center for his accomplishments and achievements.
Also Read: Barcelona Launch 'Operation Coutinho' And Speak To Liverpool Star's Agent' About Possible Move