Chelsea fans are desperate to persuade out-of-favour midfielder Cesc Fabregas to stay at the Stamford Bridge as they took to his Instagram page to persuade the Spaniard not to leave.
The 29-year-old has just started just one game under new boss Antonio Conte and it is widely expected that he will leave the club in January.
The former Barcelona star has had a mixed spell at Chelsea – a great first season followed by an average second season, however Cesc has become a massive fan favorite and the fans are pleading him not to leave. Cesc Fabregas posted a video of him training alone at the clubs training facilities and fans bombarded his account with comments asking him not to leave.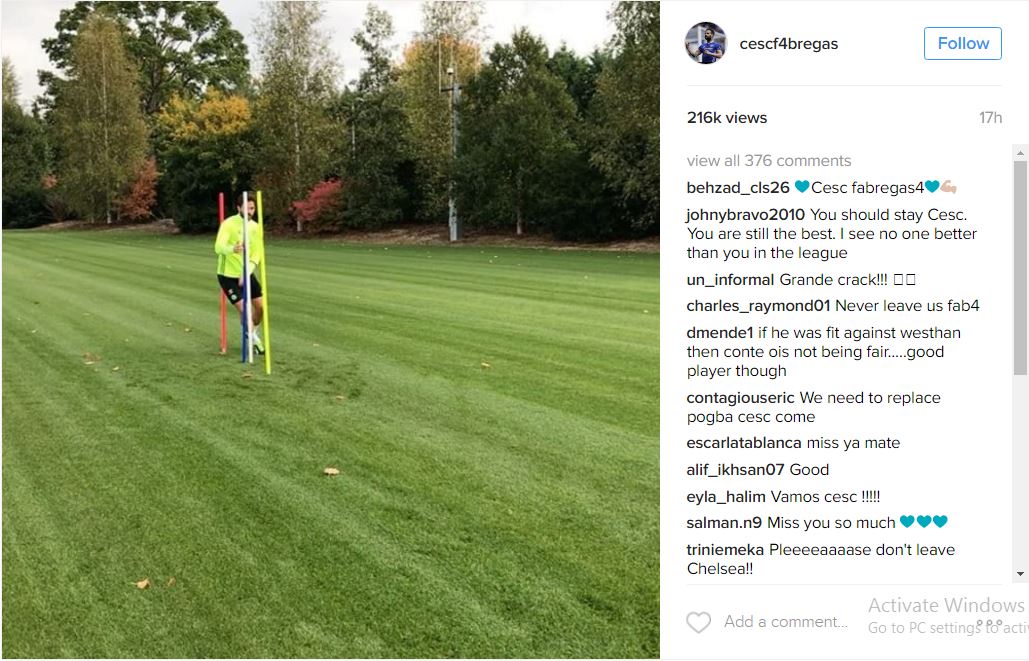 "Happy to have you back," said one fan.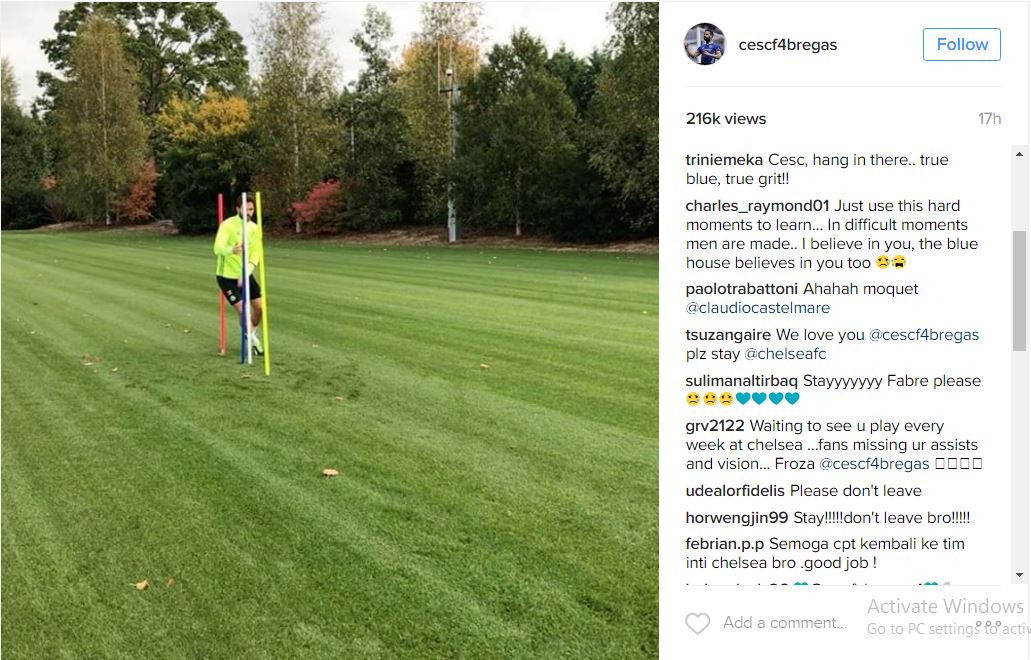 Another said: "Great lad I still wonder how Chalobar started ahead of him last night… Totally Gutted".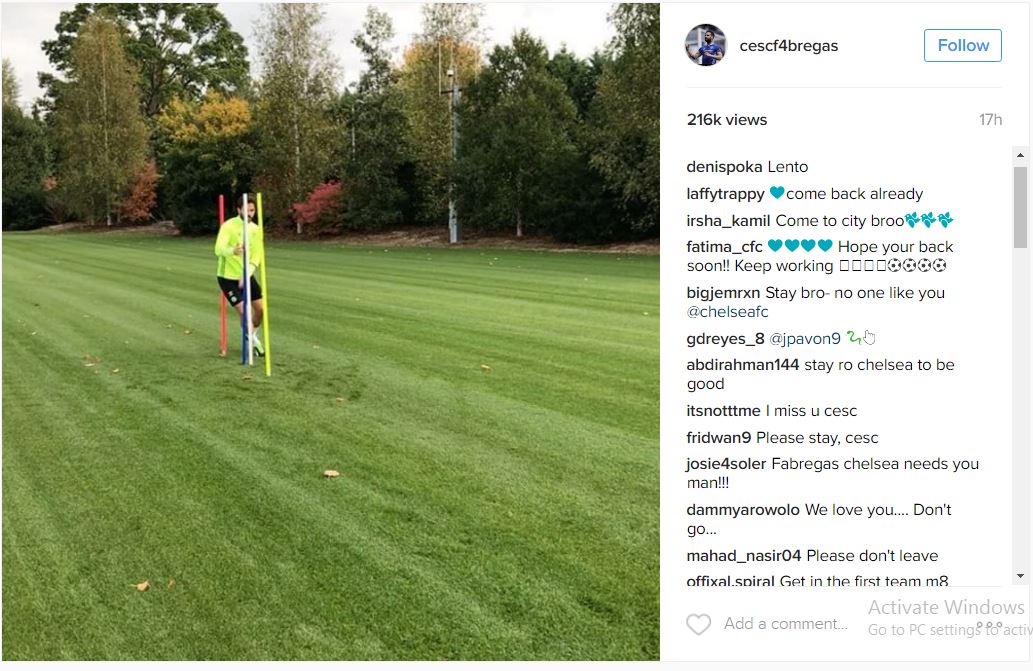 "Stay at Chelsea bro! Don't leave," was another.
Football fans can be cruel at times, but at least Fabregas has the blues fans gushing over him.