Chelsea fans were left fuming after the club lost to Manchester United in the Premier League on Sunday.
The league leaders saw their lead at the top of the table to four points – but what caused the fury among Blues faithfuls was Thibaut Courtois missing the match due to an ankle injury.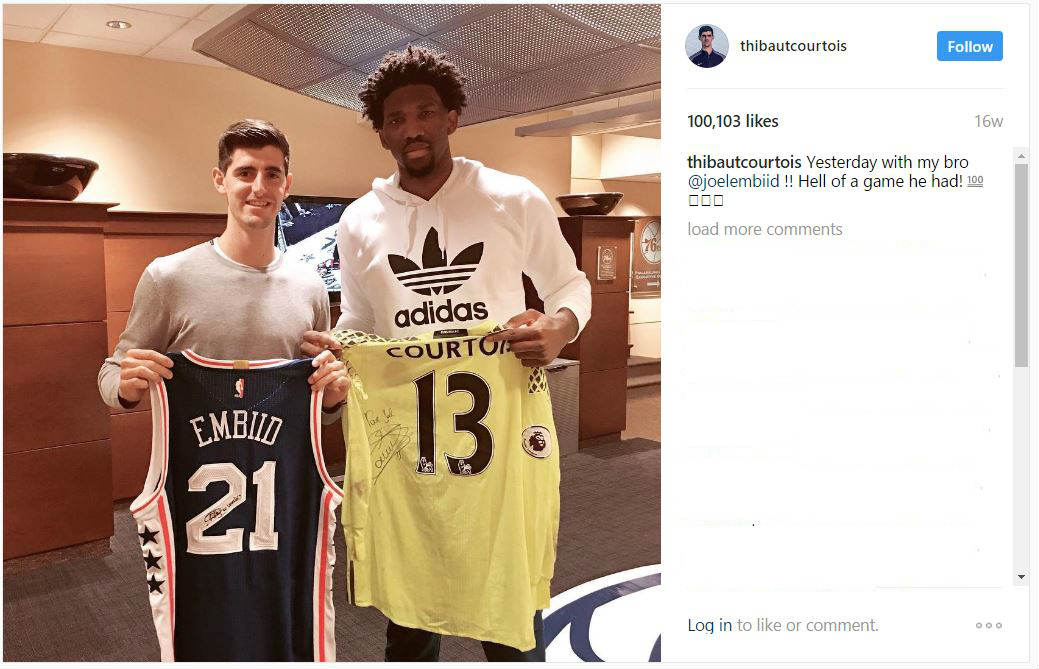 It was revealed that the Belgian stopper was injured after the club forced him to play basketball for promotional activities.
Courtois could still miss out on the all important FA Cup semi-final clash against Tottenham.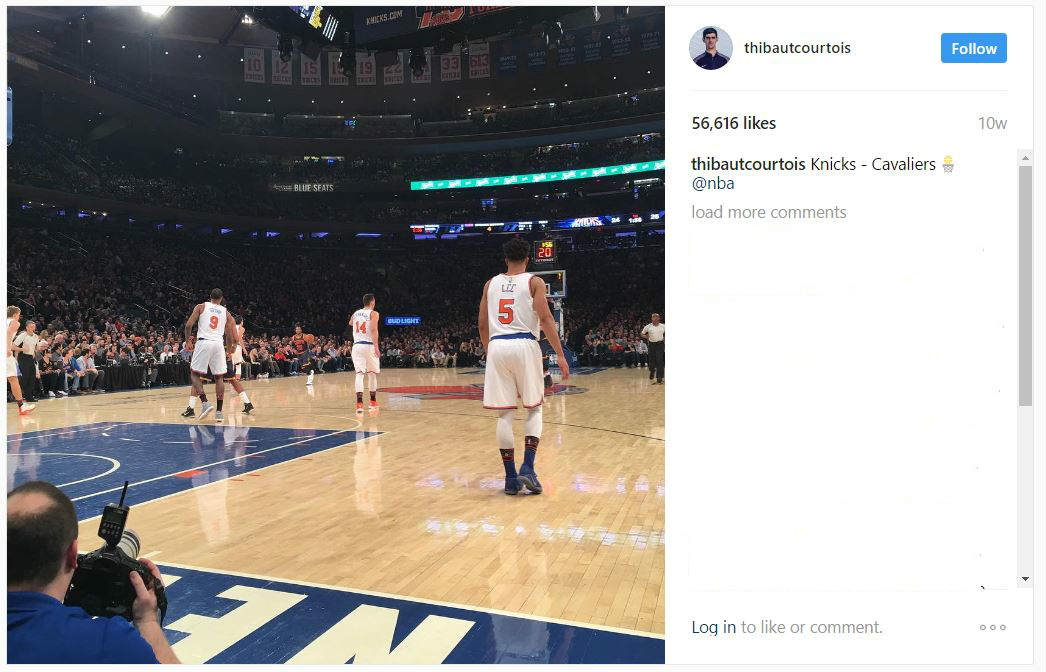 Courtois along with Nemanja Matić, Nathan Ake, Marcos Alonso and Asmir Begovic was asked to play basketball on Tuesday for an advertisement with the NBA by Chelsea hierarchy.
The Blues number 13 was asked to do shootinh hoops and a mini-game, which ultimately resulted in an injury.
Courtois twisted his ankle after landing awkwardly, after being asked to jump up and receive the ball.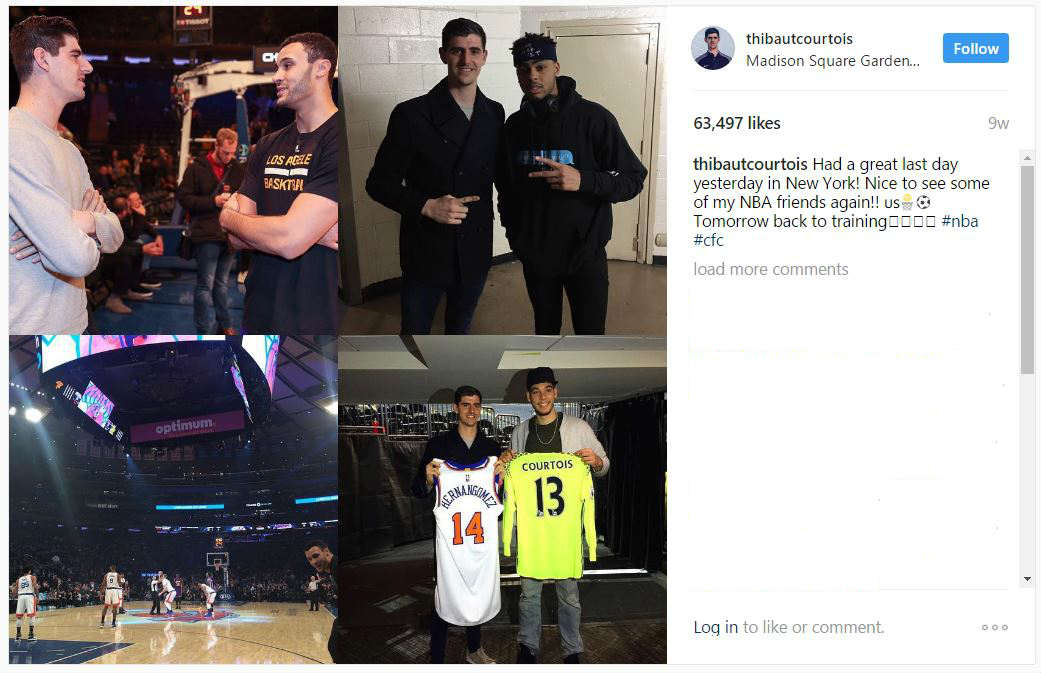 Another group of players were set to take part in the activity, before Chelsea realized their mistake and called it off.
Blues fans took to Twitter to vent out their frustrations on seeing their star man getting injured due to a useless advertisment campiagn.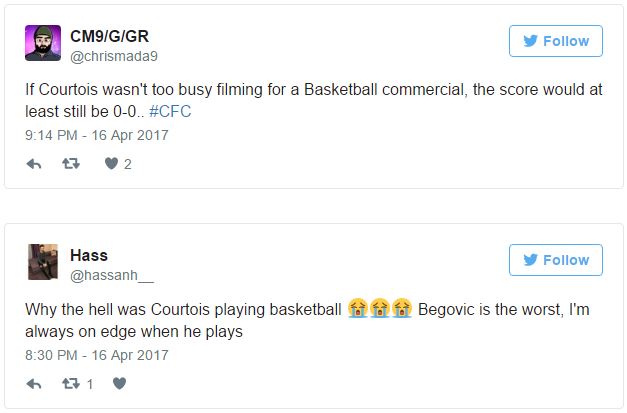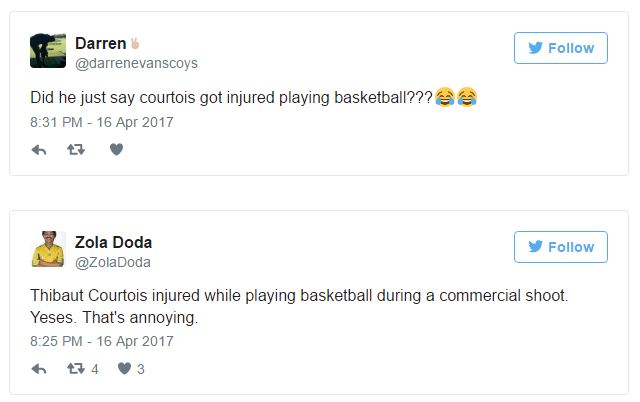 Ironically Marcos Alonso, who was also involved in the basketball prop – pulled out of the crunch match, due to a warm-up injury just before the match.