Chelsea goalkeeper Thibaut Courtois has revealed that he feared the basketball injury could have ended his season.
Courtois suffered an ankle injury while on a promotional activity for the club, playing basketball with NBA stars.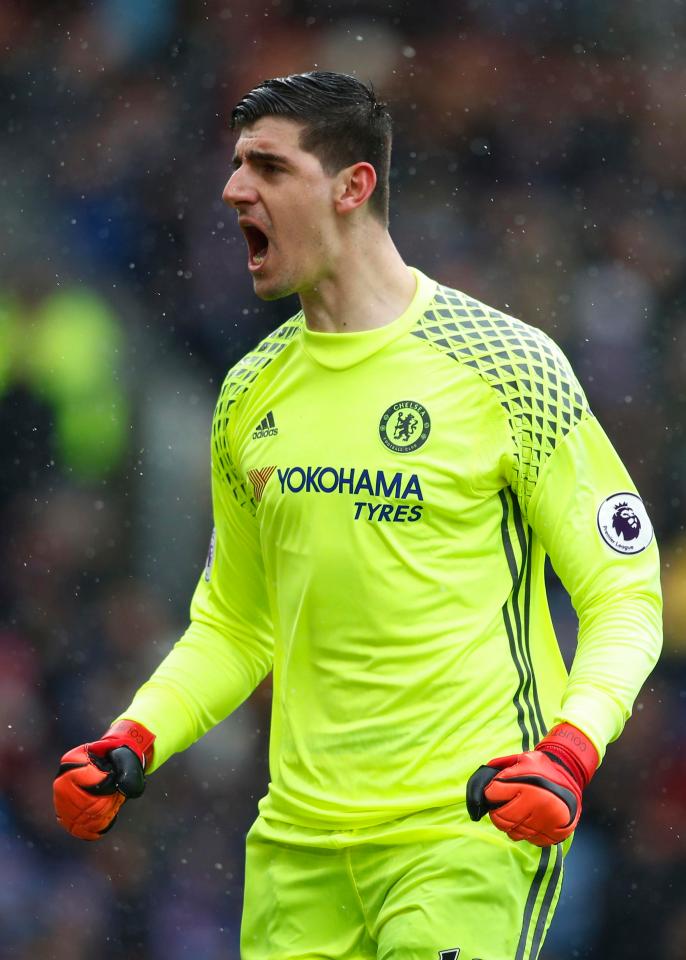 The injury forced him to sit out and watch his side go down to Manchester United 2-0.
However, the 23-year-old returned to action against Tottenham Hotspurs for the FA Cup semi-final.
The Blues beat Spurs 4-2 to set up a date with another cross-town rivals Arsenal in the final to be played at the Wembley Stadium.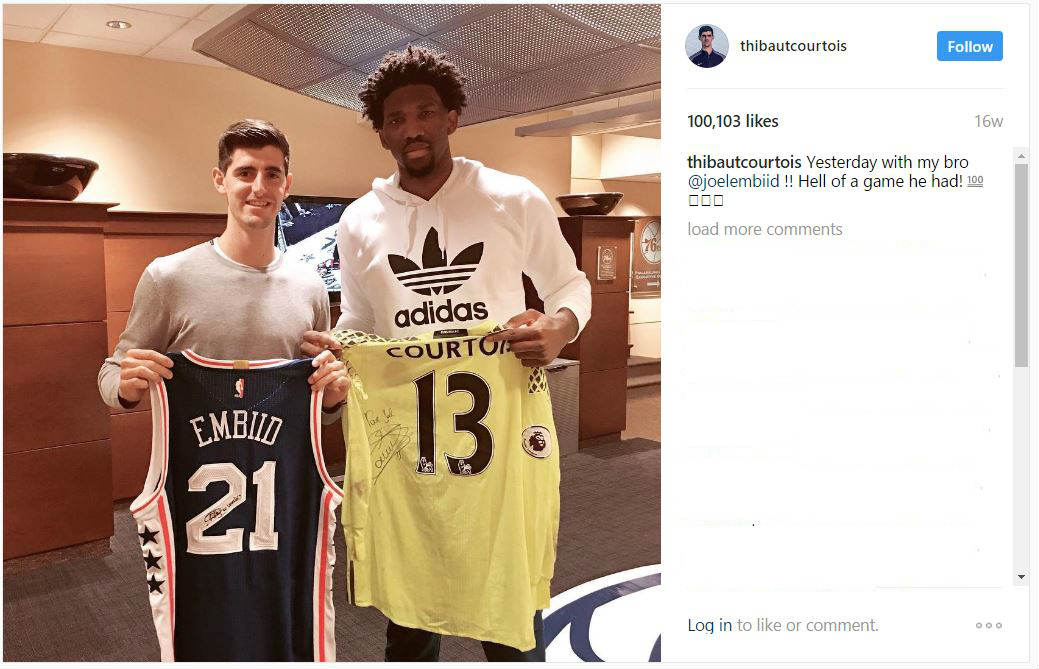 He told reporters: "I was afraid that the season was over. Fortunately, it was less bad."
"I have to say thank you to Chelsea's medical staff to get me fit. I do not think many people with a torn ligament already play after a week and a half."
The Belgium international added : "When I had to kick the ball against Spurs, there was a bit (of pain). Obviously I had to stand on my right foot which was not easy at times."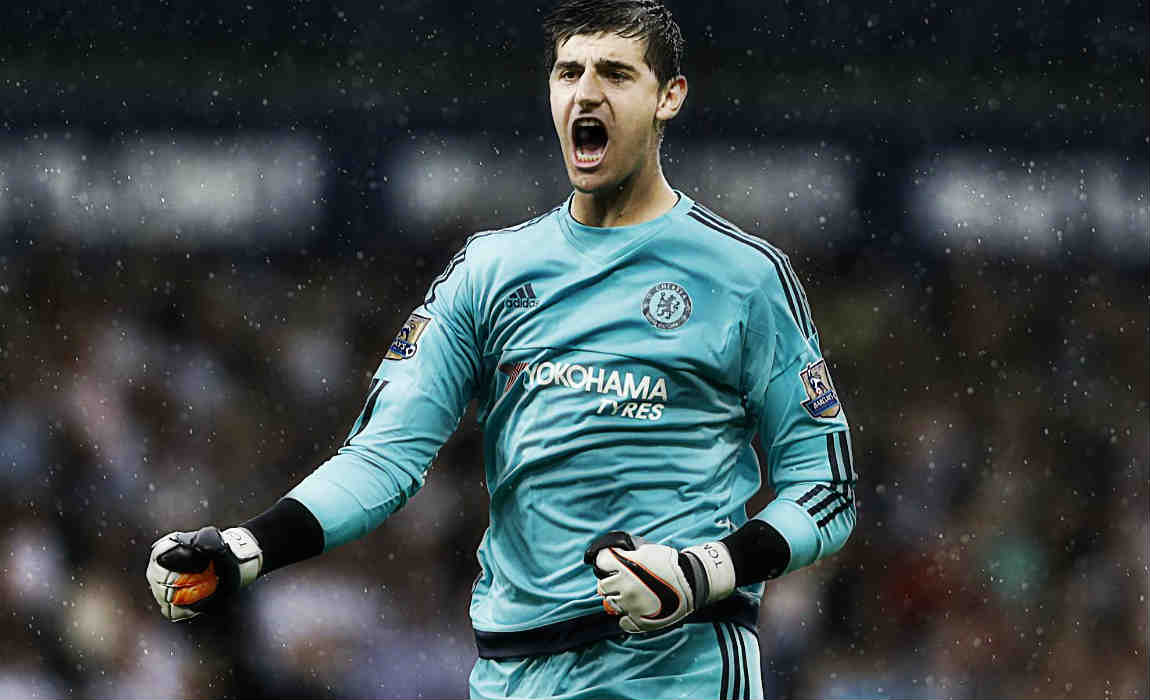 "But when you play with adrenaline, you feel good and you forget. I will get more treatment like I have for the last week – where I was with the physios from 10am in the morning till 5pm in the evening at Cobham."
"Tuesday won't be a problem. I'm getting better every day, so hopefully soon I will be able to play without a strap (on the ankle)."