Real Madrid superstar Cristiano Ronaldo has confirmed that he has become the father of two boys after Portugal crashed out of the Confederations Cup on penalties.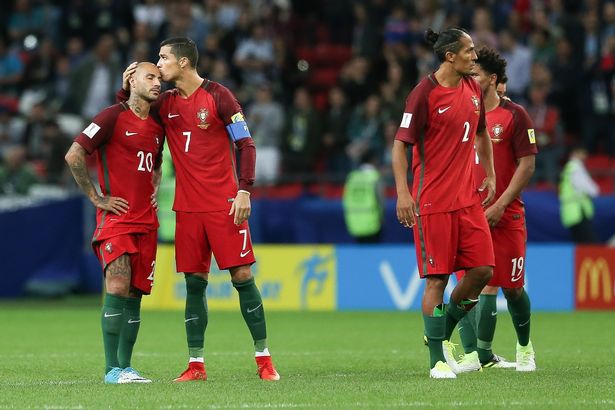 Claudio Bravo displayed magical reflexes as Chile stormed into the Confederations Cup final.
Both Portugal and Chile failed to find the net in extra-time and the match went on to penalty shoot-outs.
Manchester City goalkeeper proved the hero saving all the three shots from the spot which saw Ronaldo not getting a chance to take a penalty kick as Euro 2016 champions Portugal crashed out of the Confederations Cup.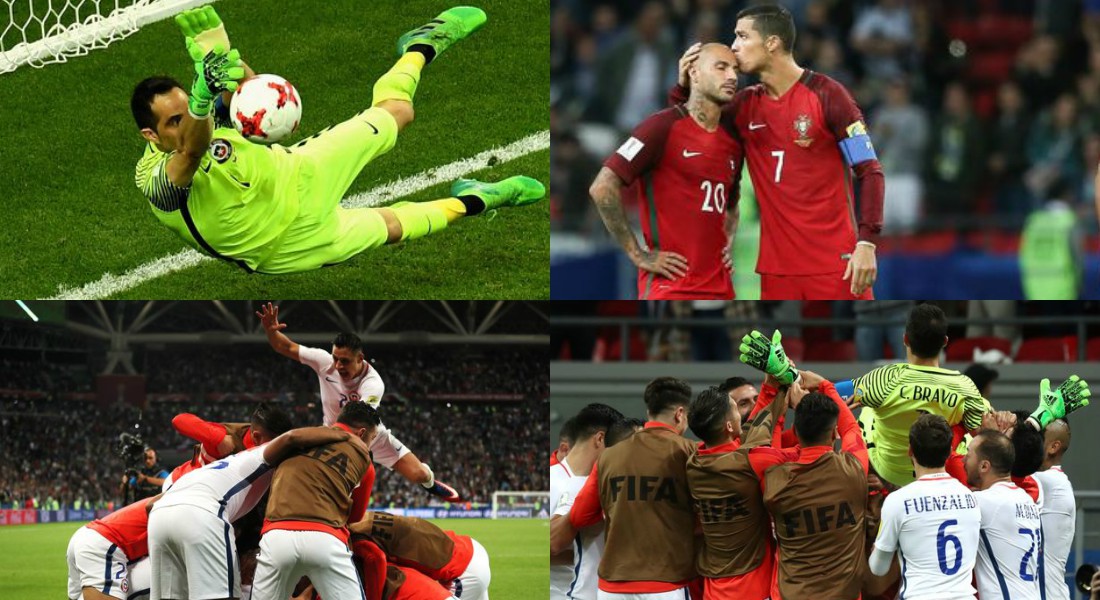 Bravo saved spot kicks from Ricardo Quaresma and Joao Moutinho by jumping to his right and then stopped Nani in the bottom left corner.
Chile found the net from their first three spot-kicks, all thanks to Arturo Vidal, Aranguiz and Alexis Sanchez.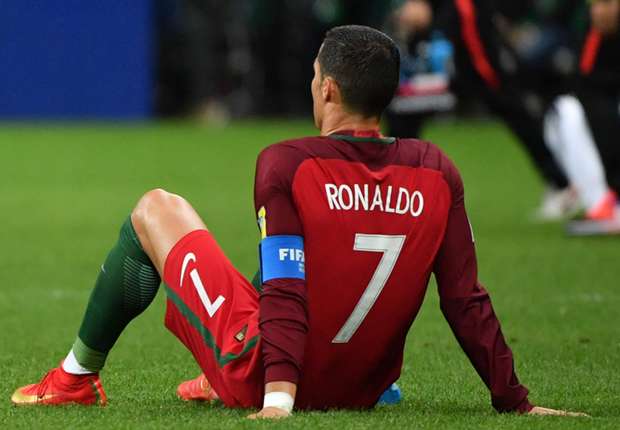 Ronaldo was left heartbroken after Portugal suffered a defeat against Chile in the semi-final clash and after the game he confirmed the birth of his two boys.
He also revealed that he would miss the third place play-off on Sunday.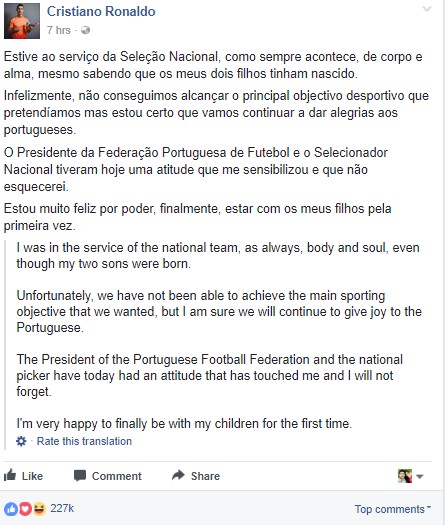 Ronaldo wrote on Facebook: "I was in the service of the national team, as always, body and soul, even though my two sons were born."
"Unfortunately, we have not been able to achieve the main sporting objective that we wanted, but I am sure we will continue to give joy to the Portuguese."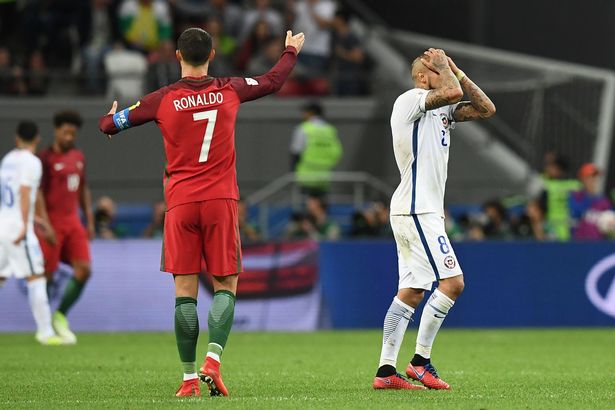 "The president of the Portuguese Football Federation and the national team have today had an attitude that has touched me and I will not forget."
"I'm very happy to finally be with my children for the first time."
ALSO READ: Claudio Bravo Shines But Ronaldo Does Not Even Take A Kick As Chile Storm Into Confederations Cup Final
Earlier, FootTheBall had revealed that Ronaldo is all set to meet his new twins and welcome them in his multi-million mansion in Madrid.
As per the reports the surrogate mother is based in the West Coast of the United States.
And his family could be set to get even bigger with rumours his girlfriend Georgina Rodríguez is also five months pregnant.
Real Madrid ace Cristiano Ronaldo's girlfriend Georgina Rodriguez's tummy bump has started growing; a close source has confirmed that she is five months pregnant.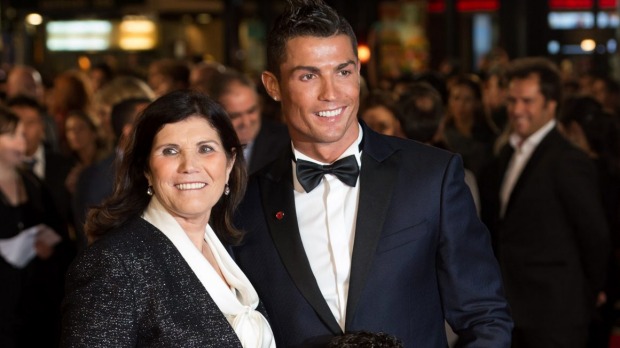 Last month stunning brunette was spotted with a baby bump during a holiday with boyfriend and his son Cristiano Jr. in Corsica.
The rumours have it that Ronaldo and his girlfriend are planning for a 'Super Baby' and she has confirmed to Ronaldo's family that she is expecting which is due at the end of October.
ALSO READ: Cristiano Ronaldo's Girlfriend Georgina Rodriguez 'Five Months Pregnant With Baby Girl'
The sources have revealed that the couple went to a clinic for a DNA test and have confirmed it's a girl.
The source close to the couple said: "They are very happy with the arrival of the baby."
"Everyone adores Georgina and are satisfied with this relationship."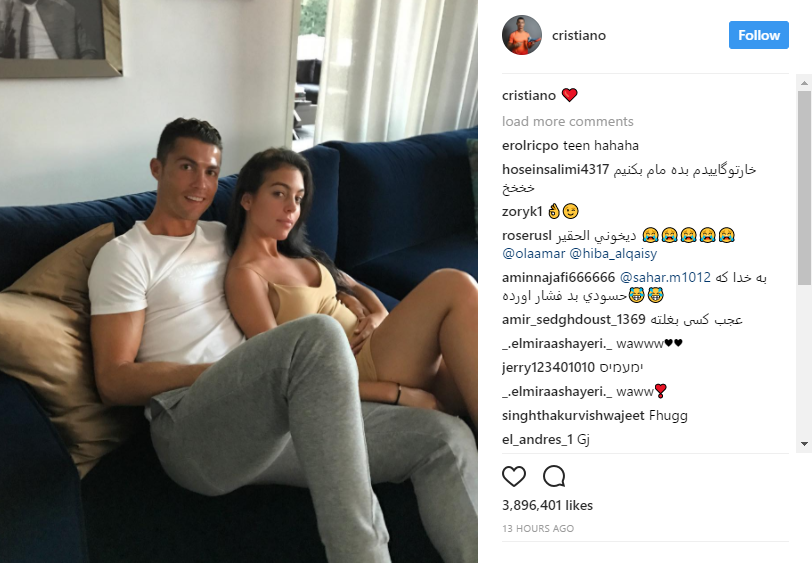 The rumours created a buzz when Real Madrid star uploaded a picture of him placing his hand on Georgina's belly, which created a buzz amongst his millions of followers on Instagram.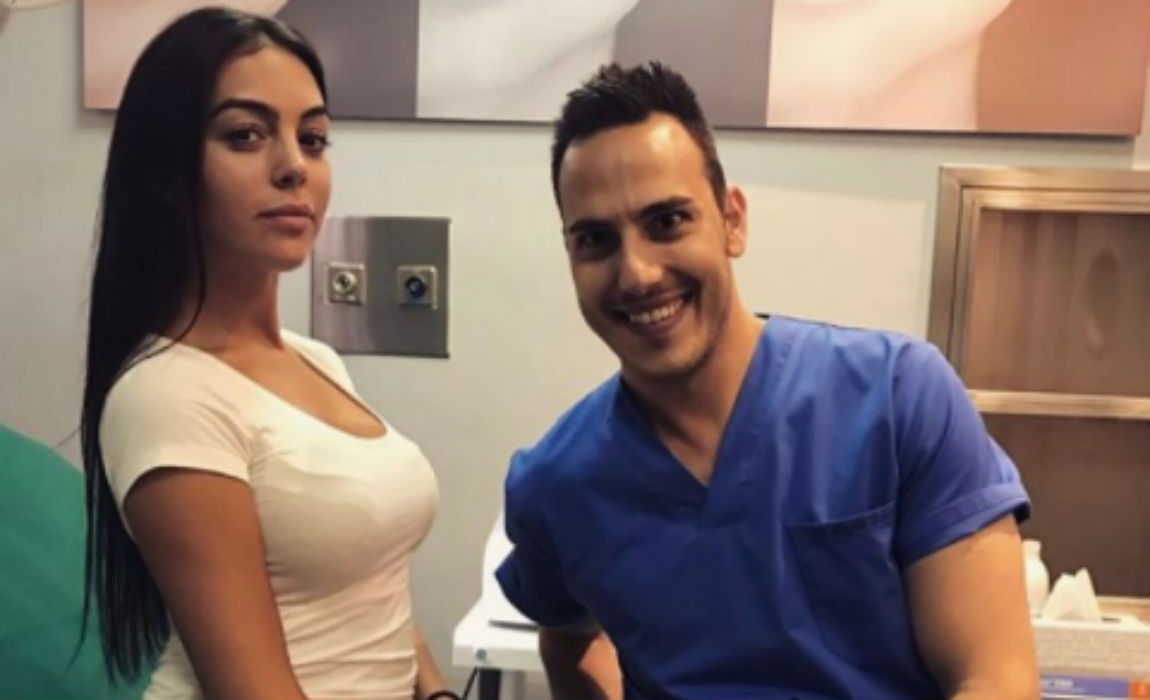 Later, rumours intensified the moment Rodriguez posted a snap of her visiting a doctor.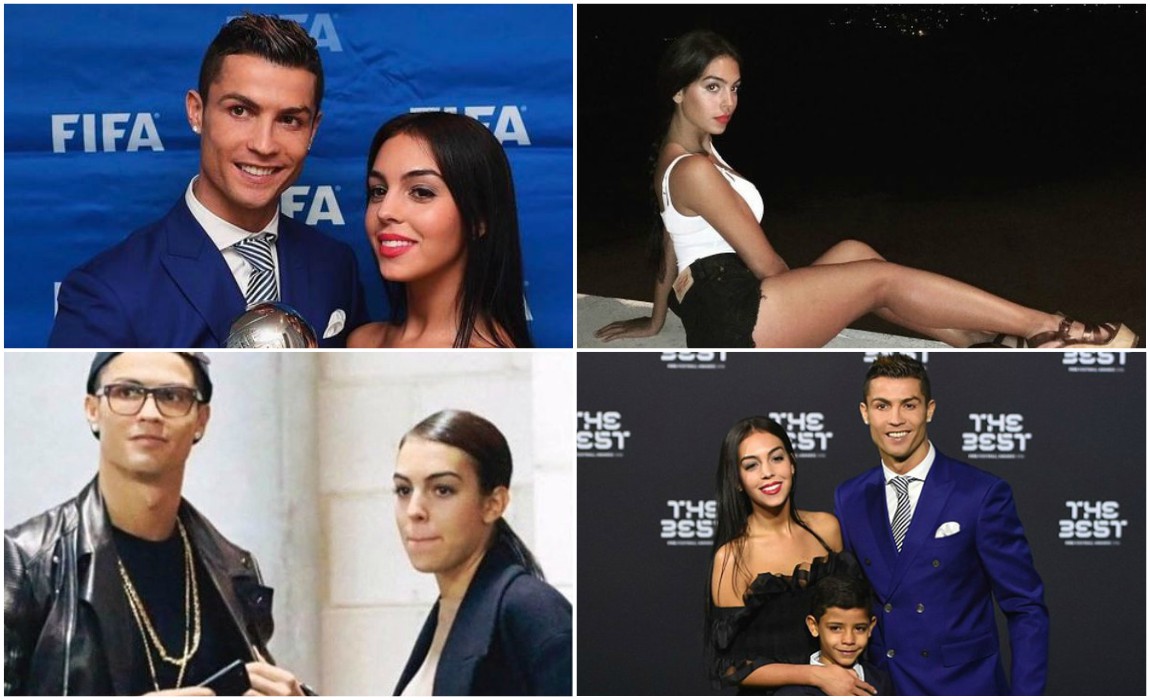 Cristiano saw Georgina in the VIP area of Dolce Gabbana's event last year and could not take his eyes of her.
ALSO READ: Morata's Wife Alice Campello Takes Major U-Turn After Hinting At Man Utd Move
Ronaldo's relationship status soon got confirmed when he was spotted with Ms Rodriguez arm-in-arm walking around Disneyland Paris.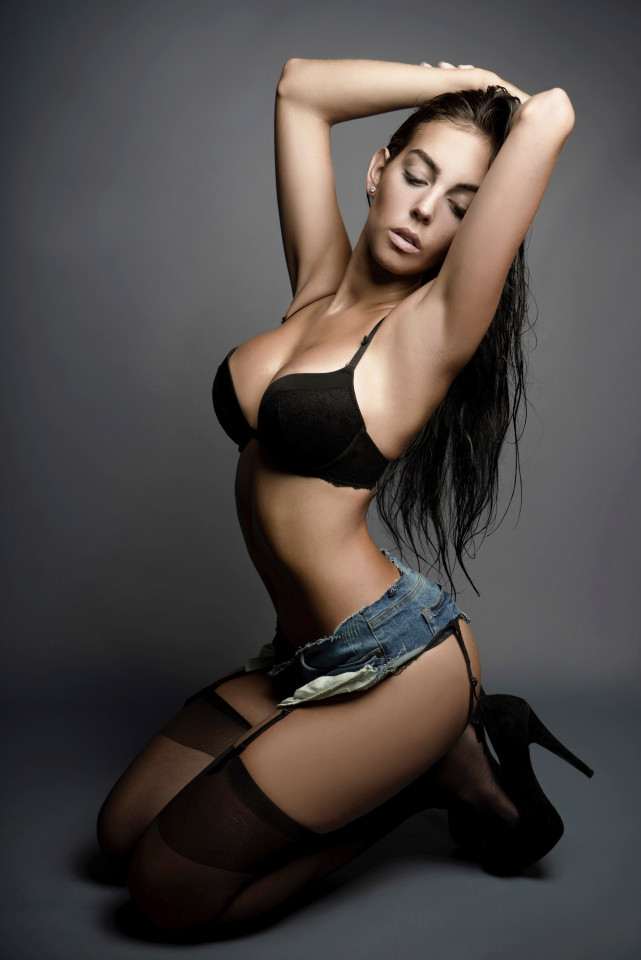 The Beauty has been dating Ronaldo for more than a year now and shares a close bond with Cristiano Jr. as she shared an Instagram post last week, "My two loves."
Ronaldo welcomed his new twins to his multi-million mansion in Madrid this month. It is being said that Ronaldo's mum Dolores Aveiro flew to the states on the eve of their birth.
The Portuguese star's first son Cristiano Jr. was born in 2010 and Dolores revealed in an approved biography published in 2014 that she picked Jr. from a private hospital in Florida.
It was reported that CR7 paid £10 million to keep the name and identity of Cristiano Jr's mother hidden.