One of the greatest players in football without much argument is Cristiano Ronaldo. The question still remains whether he is the game's greatest striker? Let's take a look at what could make him the best forward in history.
When you look at all the greats of the game such as Lionel Messi, Diego Maradona, George Best, Brazilian Ronaldo, Zinedine Zidane, Pele and Ronaldinho, you notice their talent has been the biggest factor in getting them to the top.
This isn't the case for Manchester United, Real Madrid, Portugal and no doubt future Juventus legend Ronaldo, whose exceptional work-ethic has been the main reason he made it to the top of his profession.
In 2020 Cristiano Ronaldo was named the best striker in Europe since the year 2000. That is a full 20 years as one of the best. He started his career as a young 17-year-old playing for his home country of Portugal, leading the nation to a EUFA Euro Cup Final. To start off, if a player wants to be shortlisted for the award, they have to of course be European but also have scored 20 goals in three seasons. Their national and club career must also be of significant stature. Many players over the past decade or two fit this criteria and so a debate ensues.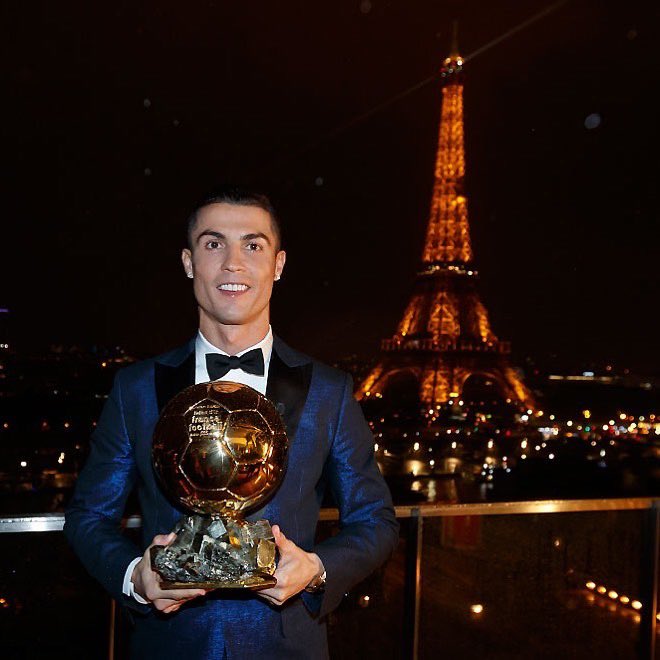 Ronaldo had made his first-class debut in Portugal for the capital team, Sporting Lisbon. In that league, he managed to score an insane 626 goals in 836 games. That was only in the first side team.
Beyond that, he has lifted a trophy in Portugal multiple times. He has also won in Spain, England and Italy. Not to mention carrying his home country to the European Championship and winning the Nations League.
Early stages of his career
Unlike his Brazilian namesake, Ronaldo was far from the finished article in the early years of his career. He was a raw talent with a slim frame, who arrived at United having given Manchester United defenders the runaround in a pre-season friendly for Sporting Lisbon in 2003.
Coming to a completely different league at 18 years old would be a huge challenge for anyone and despite showing moments of brilliance in his first three years at Old Trafford, he struggled for that level of consistency needed to be considered one of United's star players.
Ronaldo received a hostile reception on his return to England for his antics at the 2006 World Cup match against England; but silenced the critics with a pre-season friendly at Oxford United with Two goals and an assist.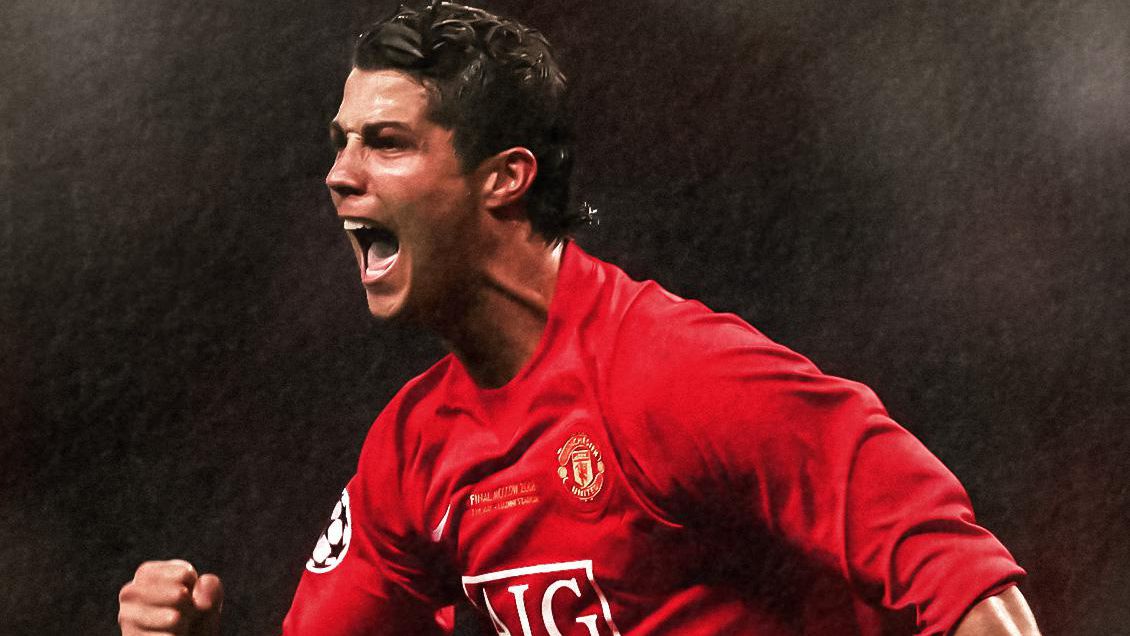 A year after being one of the most hated men in England, he won the PFA Player of the Year award for his excellent displays as United raced to their ninth Premier League title.
Not everyone could have recovered from that abuse, particularly at 21 years of age, but it's that strength of character which has also stood him in good stead to become the greatest ever.
More trophies and accolades followed, including a second successive Player of the Year award, another Premier League title and a Champions League winner's medal in 2008. The continuing success saw a rise in Ronaldo the showman that was also having a positive impact on his team's results.
When He Won it All
A dream move to Real Madrid followed in 2009 and he had an incredible nine years which saw him smash the club's goalscoring record, win four more Champions Leagues and four more Ballon d'Ors.
He's achieved all the records and accolades there was to win but his lack of success on the international stage would have bugged him. All that changed at Euro 2016, though.
Portugal made a sloppy start to the tournament, drawing their group opener against minnows Iceland and also drawing their second match against Austria in which captain Ronaldo missed a penalty. Although, he was at his best during Portugal's final group game, scoring twice and recording an assist as they scraped into the knockout stage.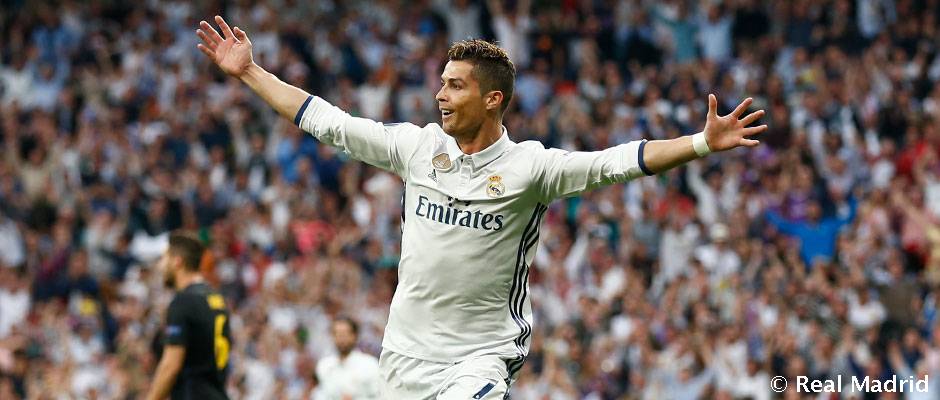 Ronaldo dragged his country all the way to European glory, scoring a crucial goal in the semi-finals against Wales but his fantastic leadership was the most impressive part of his game at that tournament.
An early injury forced him out of the final but he even had an impact when not playing, leading his teammates home behind Portugal boss Fernando Santos as they claimed an unlikely win against host nation France.
That tournament saw Ronaldo add another layer to his game and become the best ever. He's skillful, scores goals, can use both feet, has unrivalled fitness and athleticism, is a strong character and a great leader.
Runner Ups for The Best Striker
Some of the best strikers in Europe were considered for the title. There was Robert Lewandowski who had an incredible career at Bayern Münich. Ronaldo's close friend, Karim Benzema, who he played with at Real Madrid. It came down to a voting system where Cristiano Ronaldo won with 39 percent of the votes with Lewandowski the runner-up having 25 percent of votes.
A tough decision for sports critics as Lewandowski became a top scorer in European football and also won last year's FIFA Men's Player of the Year award. It was also awarded to Lionel Messi and Cristiano Ronaldo. An exciting three-way tie that betters might not have expected.
Not everyone could have recovered from that abuse, particularly at 21 years of age, but it's that strength of character which has also stood him in good stead to become the greatest ever
Some more of last year's best strikers were Harry Kane from Tottenham and the young Erling Haaland from the Netherlands who currently plays for Borussia Dortmund. Haaland is pegged to be the next Cristiano. The 20-year-old striker scored goals in every first-class game and already has a hat-trick for Dortmund. This makes Dortmund a tough challenger for even the top English teams. He could very well become one of the greatest strikers in history with a long career ahead of him.
Verdict
The sage says during turbulent times, we look up to those who have delivered the best during times of similar perils. This is applicable to every successful footballer. During matches where fans hope in anticipation of unexpected goals, Ronaldo has been faced with intense pressure. Thanks to his wealth of experience, the Portuguese international has mastered the art of ignoring these pressures. He has delivered great results under intense pressure not by cowering to such pressures, but by playing with an open and ingenious mind.
Ronaldo also deserves huge credit for his physical transformation. Yes, all footballers become bigger and stronger than when they first start out but he's really taken fitness levels to new heights.
A report from the Daily Star once claimed Ronaldo does 3,000 sit-ups a day! In an age where fitness is hugely important in football, Ronaldo has well and truly led the way and deserves huge credit for that.
Ronaldo didn't have all of these when he first started but it's more important to be remembered for how you're thought of when you leave the game rather than when you first arrive. The man from Madeira's unrivalled progress proves he should be remembered as the greatest ever.
Nevertheless, for now, we do have to say that Cristiano Ronaldo is the greatest striker of all time. That could change during these exciting times with new fresh players coming out of Europe and South America. We are definitely looking forward to the coming years and what performance some other players will have up their sleeves. For now, fans can keep themselves busy by using some of the known platforms.