Real Madrid superstar Cristiano Ronaldo could now face another ban after video footage showed him scraping his hands across the face of a Girona player.
The FIFA Men's player of the year lost his cool during Real Madrid's shock 2-1 defeat against minnows Girona.
The video clearly shows the four-time Ballon d'Or winner placing his right hand on the head of Pere Pons and then dragging it across his face as both battled to win possession.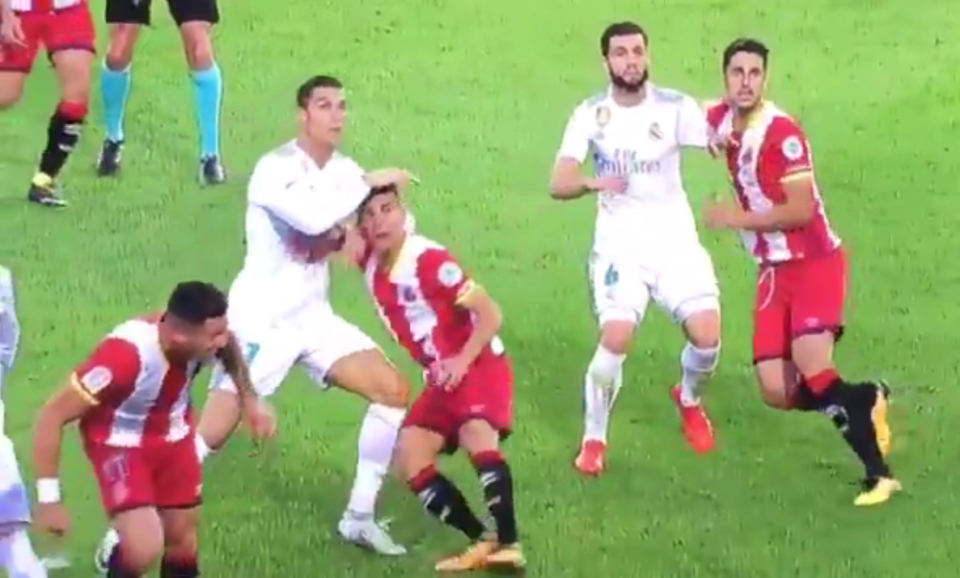 Ronaldo has already served a five-match suspension at the start of the season. He was handed a one-game ban for seeing two yellow cards in the Super Cup win over Barcelona and was suspended for another four games for pushing the referee after he was shown the red.
After a failed appeal, Ronaldo took to social media to describe the ban as "incomprehensible"
Madrid have never won La Liga when being eight points behind in the table.
After Sunday's defeat against Girona, Real Madrid are eight points behind current league leaders Barcelona, who outplayed Athletic Bilbao 2-0, all thanks to goals form Lionel Messi and Paulinho.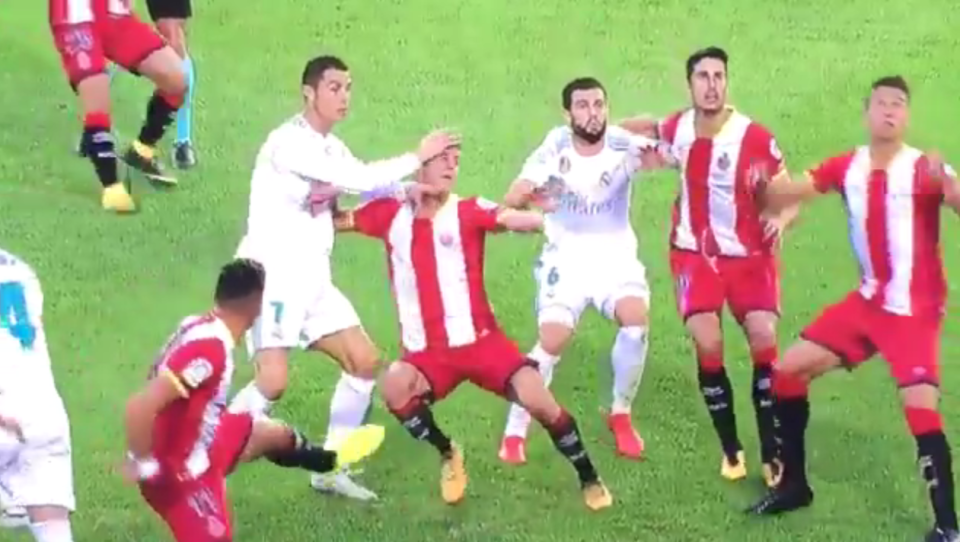 And the Los Blancos have never won La Liga after going eight points behind in the league table.
The shock defeat on Sunday has now ended their incredible 13-match winning streak away from home – the best figures ever achieved by a La Liga side.
However, Real Madrid boss Zidane is not worried about his side's downswing in the league table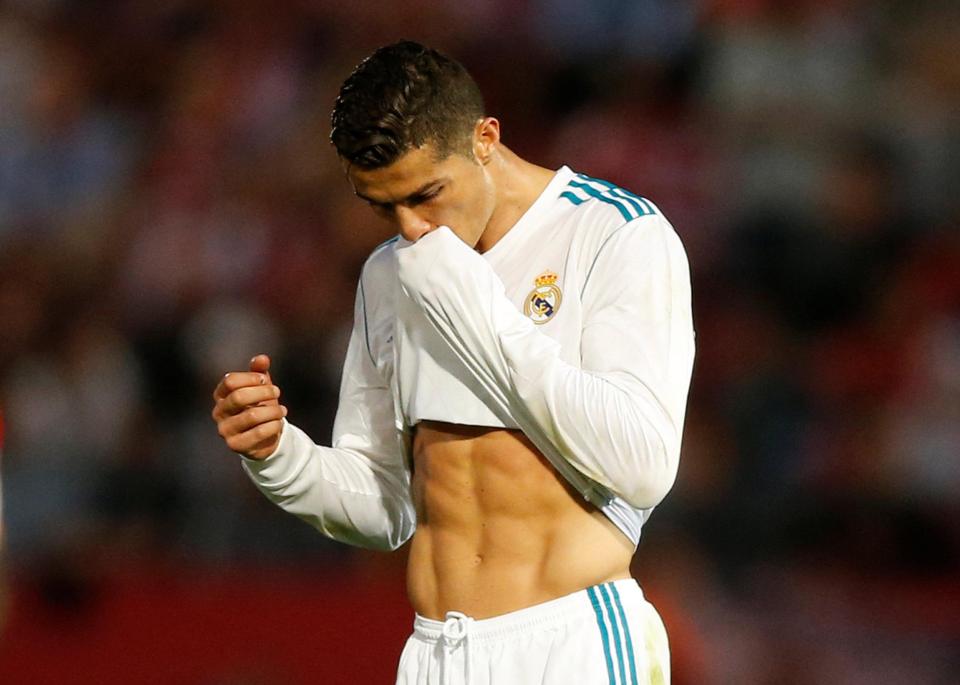 He said: "We know we can turn this around. We will have better days and our rivals will lose points over the course of the season.
"There is nothing more we can do, and we know that sooner or later things will turn.
"There is a long way to go and I am not worried."