Dominik Szoboszlai is irrefutably Hungary's last hope at the Euro 2020 this year as they get prepared to combat the "group of death" consisting of Portugal, France and Germany.
It would take no less than a miracle for The Magyars to reach the knock-out stages but fans believe that if anyone can lead them, it is the 20-year old midfielder from Szekesfehervar.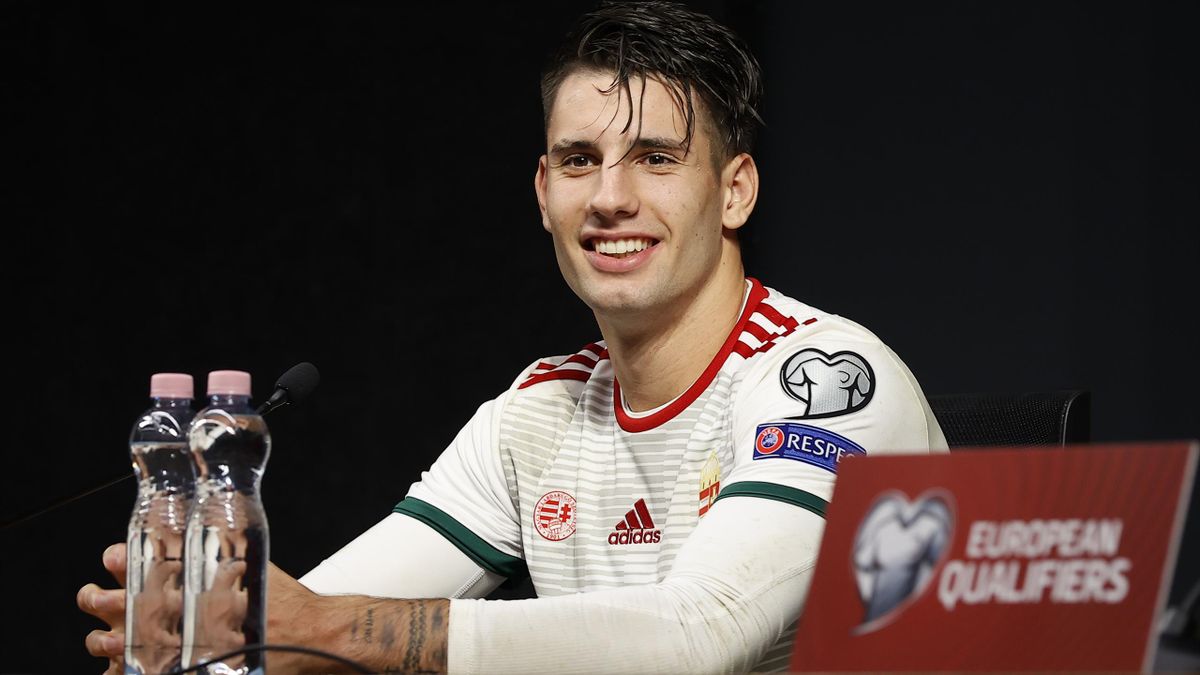 Szoboszlai proved his mettle at Red Bull Salzburg in the Austrian Bundesliga and won the league's Player of the Year last year while winning his third league title in a row
The 20-year old's emergence as a force that can drive Hungary at the biggest stage came with his last-minute winner at the decisive Euro qualifier against Iceland that paved their way to the tournament.
His performances for his club and country earned him a move to the German Bundesliga as RB Leipzig acquired him from sister club Salzburg. The Hungarian talisman joined Leipzig in December 2020 but is yet to make his debut down to a prolonged thigh injury.
Dominik #Szoboszlai completed drills with the ball for the first time today as worked on his return from injury! 📈

🔴⚪ #RBLeipzig pic.twitter.com/Tf4td1V41U

— RB Leipzig English (@RBLeipzig_EN) March 24, 2021
Close to achieving match-fitness once again, Szoboszlai will have a humongous task at his dispensation coming June as his nation's dreams rely on his shoulders.
THE JOURNEY OF DOMINIK SZOBOSZLAI
Born in a well-to-do, sports-enthusiast family Szoboszlai thankfully had no personal barriers in his dream to become a professional footballer. His father, Zsolt Szoboszlai was himself a pro and played in the Hungarian league. Zsolt took it upon himself to oversee Dominik's development and started a youth football academy to ensure proper coaching.
FONIX GOLD
Dominik started balling at the young age of six, playing for his father's newly founded club Fonix Gold. Fonix started to make waves in Hungary and went on to win multiple youth level competitions. They defeated the academies of top European clubs like Bayern, Basel and Salzburg to win the Cordial Cup in 2011 and 2013.
It was probably here when the Salzburg scouts got the glimpse of their future superstar, tearing apart sides of his age group, looking to get a step ahead.
THE RED BULL FRANCHISE
He was signed by the Red Bull academy as soon as he turned 16 and became eligible. While giving a tough time to his settled teammates at Salzburg's feeder club FC Leifering, he was making his way to the topmost level of football with his talent and determination.
In the 17/18 season, he was finally called up by Salzburg to get his opportunity to play with the best players in Austria and fight for his place. He debuted under soon-to-be Dortmund coach Marco Rose as a 17-year old and became a regular by the time he became 18, playing alongside Erling Haaland and Takumi Minamino.
🤳😎 #Haaland #Szoboszlai #FCSGNK pic.twitter.com/lVhL2J04sH

— FC Red Bull Salzburg (@RedBullSalzburg) September 17, 2019
In his best season for the Austrian champions, the "small one" scored nine and assisted a further 10 goals winning the league's best player award under coach Jesse Marsch.
In a Champions League match against Napoli, Szoboszlai earned a lot of praise from the experts for his splendid display.
RB LEIPZIG
Many top European clubs like AC Milan, Bayern Munich, and Real Madrid were after him along with Arsenal and Leipzig. The Hungarian moved to Germany in the winter break of 2020-21 but did not leave the franchise he grew up with as he joined compatriot Peter Gulacsi at Salzburg's sister club RB Leipzig.
🕵️‍♂️ Agent Péter Gulácsi 🤜🤛 Dominik Szoboszlai

Hungary-Connection 🇭🇺 pic.twitter.com/JR8eDWplJv

— RB Leipzig (@RBLeipzig) December 18, 2020
Problems in his adductor have held back his debut in the German league, where his ex-teammate Haaland is already wreaking havoc.
NATIONAL TEAM
While European clubs are slowly getting along with the Hungarian sensation, his presence in the international circuit has been reverberating for quite a long time.
The talismanic midfielder captained his side at the U-17 and subsequently at the U-19 European championships in 2017 and 2019 respectively before earning his senior call-up at the young age of 18. Since his debut against Azerbaijan, Dominik Szoboszlai became a regular name in the first team in Hungary's attempt to qualify for the Euro 2020.
Known as a dead-ball specialist, the Hungarian scored a stylish free-kick to mark his debut goal for his country against Slovakia at the Euro qualifiers.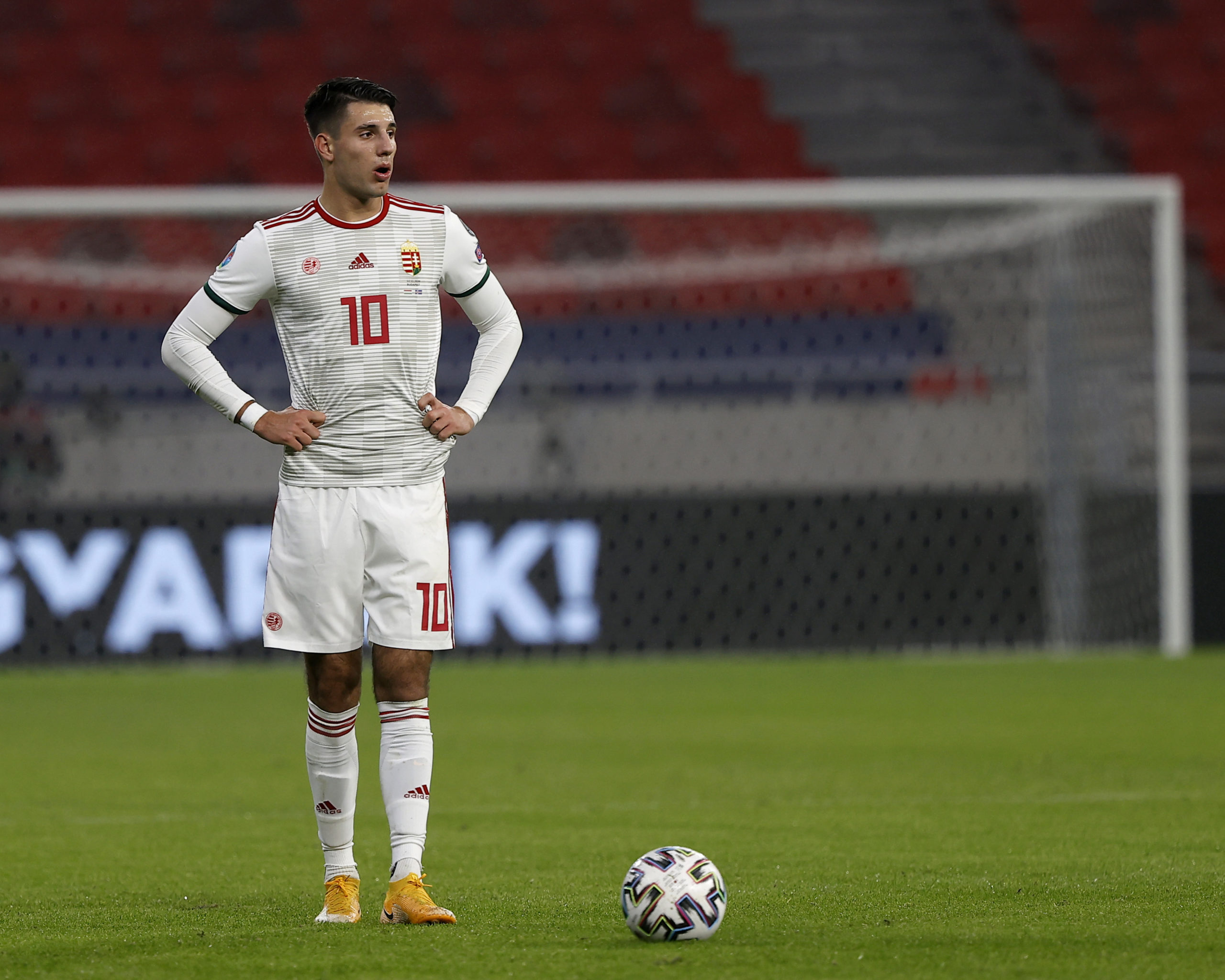 If his debut goal was beautiful, his second was sensational. He scored an extraordinary match-winning free-kick against Turkey in a Nations League game and became a front-page hero back home.
The youngster was very well established on the senior side, but the team was lacking in results. They finished 4th in the qualifying group and had to go through play-offs to secure their place in the Euro finals.
🇭🇺 Late-winner to secure EURO 2020 qualification! Dominik Szoboszlai claims GOAL OF THE ROUND title 🥇#EQbestgoal | @SOCARofficial pic.twitter.com/H4Hw3ZGtt1

— UEFA Nations League (@EURO2024) November 19, 2020
In the decisive match against Iceland, Hungary somehow managed to find an equaliser with just two minutes remaining in the 90. In the additional time, Szoboszlai found his moment of magic as he took the ball in his own half, skipped past challenges and dribbled his way to the final third before unleashing a clinical strike from outside the box which sent the ball to the back of the net and Hungary to the Euro 2020 Finals.
PLAYING STYLE
Mostly deployed on the left side of the midfield, Dominik Szoboszlai loves to drift inside and carry the ball forward while looking for runs from either of the forwards in Salzburg's 4-2-2-2 formation.
The accuracy and the perfect dip that Szoboszlai executes on his long balls makes it very easy for the strikers to control and shoot. His distribution drew comparisons with the likes of Toni Kroos and Paul Pogba, both of whom he will face in the Euro 2020 group stage.
Not blessed with skills, but when given space, the Hungarian loves to take the ball into the final third with his simple yet efficient technique. With his excellent ball-striking ability and a keen eye for goal, the talisman is lethal from long range. Apart from this, one of his most special traits lies in taking set-pieces as he has already shown for the national team.
ALL EYES ON HIM AT THE EURO 2020
Hungary's hope rightfully depends on the fitness and form of Dominik Szoboszlai at the Euro 2020. Despite missing half of the 20/21 season, no one can underplay the impact he can generate on the pitch individually.
The ability to create magic out of nothing makes the 20-year old special. He single-handedly took his nation through to the finals and he will surely be crucial if Hungary are to go through the group stages.