PSV Eindhoven striker Donyell Malen has agreed to personal terms with Borussia Dortmund, as the German heavyweights prepare to cope without their ace, Jadon Sancho. Liverpool may be on the verge of missing out on the PSV striker as the Dutchman apparently is set to take his talents to the Bundesliga.
❌ Liverpool
⏳ Borussia Dortmund

✍️ Donyell Malen is reportedly closing in on a move to the Bundesliga club.

⚽️ 19 goals from an xG of 17.26 in the Eredivisie last season – another star on their way to the Signal Iduna Park?

— Sporting Life Football & Infogol (@InfogolApp) July 14, 2021
Although, Malen is still valued differently by the two sides. PSV want 30 million euros, while the Black and Yellow are proposing around 25 million euros. However, the disparity does not appear to be too large, indicating that an agreement is imminent. 
Borussia Dortmund have agreed personal terms with Donyell Malen, according to Sport Bild. However, Dortmund offered €25m and PSV want €30m. #BVB #PSV

— Ronan Murphy (@swearimnotpaul) July 14, 2021
Let's take a closer look at the journey of Donyell Malen from an Arsenal reject to a Dutch prodigy, and see what type of player Borussia Dortmund are getting here.
CAREER TIMELINE
Donyell Malen was born to a Dutch mother and a Surinamese father in Wieringen, Hollands Kroon. The Dutchman commenced his career with amateur clubs VV Succes and HVV Hollandia before joining Ajax's academy in 2007.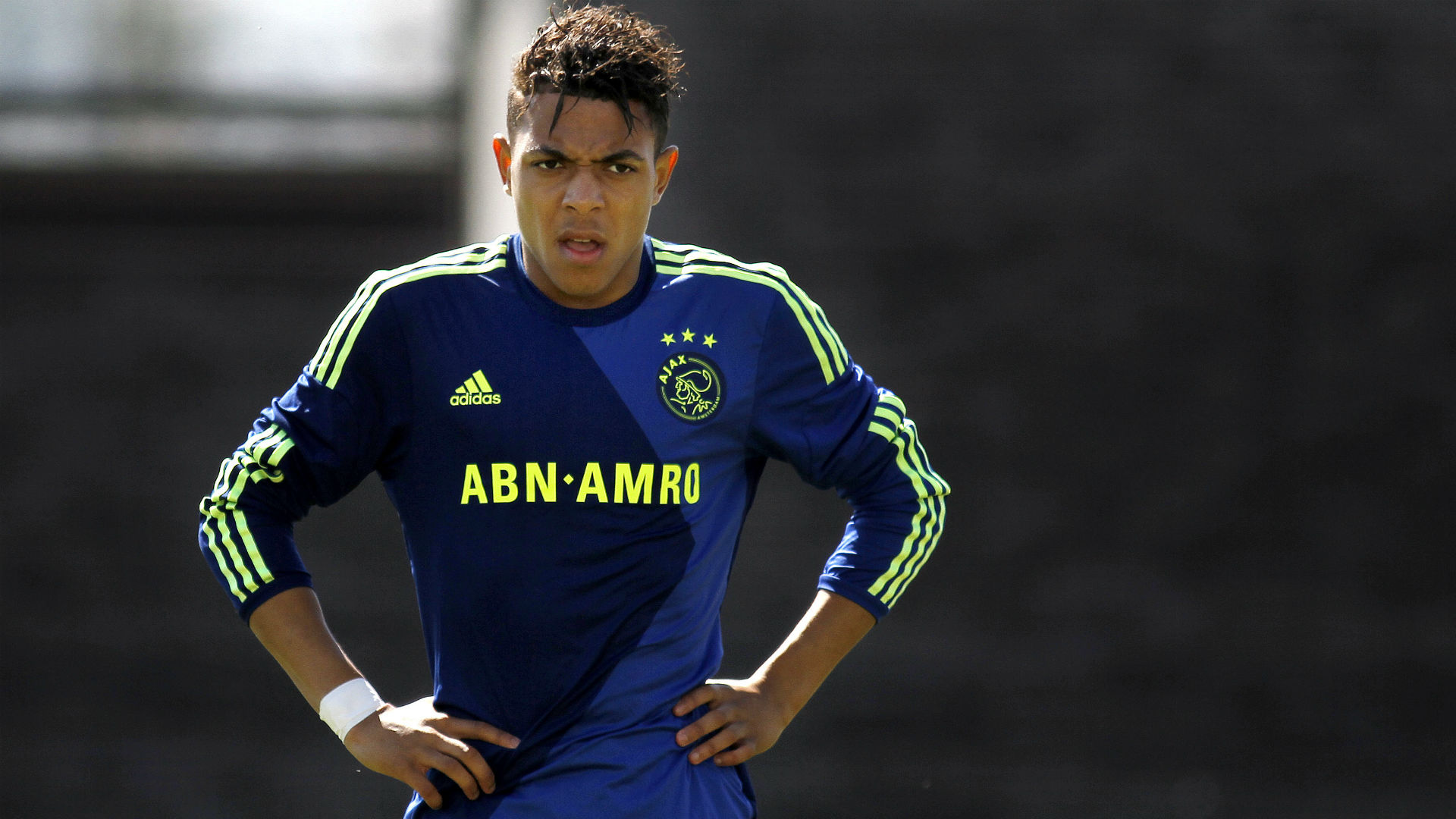 Malen stayed in Amsterdam for eight years before moving on to Arsenal, where he would follow in the footsteps of the footballing legends he admired as a youngster, including Dennis Bergkamp and Thierry Henry. However, he would only stay in London for two years before returning to his hometown and joining PSV for a price of €600,000. 
During his first season at Eindhoven, he mostly featured as a reserve, but his fortunes altered when Mark van Bommel took over the helm in the summer of 2018. Malen contributed 10 goals and 5 assists in 31 Eredivisie league matches as PSV narrowly lost the league title to Erik Ten Hag's Ajax. He outperformed himself the next year, tallying 17 goals and 9 assists in 25 outings across all competitions before the COVID-19 lockdown. 
Sept. 6 – Donyell Malen scores on his Netherlands debut vs. Germany
Sept. 14 – Malen scores FIVE vs. Vitesse in the Eredivisie

A week to remember for the 20-year-old 👏 pic.twitter.com/SPEpD2o9cG

— ESPN FC (@ESPNFC) September 14, 2019
After a breakthrough half-season in the Dutch top-flight and his international debut in 19/20, he sustained a severe knee injury that appeared to ruin his campaign and, with it, his chances of competing at Euro 2020.
However, he got a break of fortune as the COVID-19 lockdown offered Malen time to recuperate. He was also granted a respite from the Euros, after the event was rescheduled for 2021, giving him the opportunity to feature in his first major international tournament.  
The 22-year-old Dutchman enjoyed a stellar 2020-2021 season with PSV, bagging 27 goals and providing 10 assists in 45 appearances across all competitions, and helping his side finish second in the Dutch Eredivisie. 
STYLE OF PLAY
Demands for strikers are increasing as teams, too, are being asked to dominate many facets of the game. Most sides use rehearsed patterns to build up and play through pressure, but they are also required to both transition effectively and attack positionally. In this quest for universality, all-around attackers are widely sought after.
Donyell Malen is a versatile attacker who can be deployed on the flanks, as a false-9, or an ideal no. 9. The 22-year-old is self-sufficient and inventive, capable of generating danger out of thin air despite his physical inferiority. He is full of trickery and flair, always seeking to attack, with electrifying changes of direction and rhythm, and with unpredictability in his 1v1s and passing. 
The striker is very intelligent tactically, adept at detecting where to receive the ball to hurt the opposition the most. He offers himself between the lines as support and moves in accordance with his team.
Then there's his one-of-a-kind combination of technical and athletic abilities, which makes him extremely difficult to defend against. His delicate touch, powerful lower body, low centre of gravity, and his incredible acceleration keep him in full command. Malen is a generator of chances regardless of the situation. He is a godsend to the creative players around him, but he is also extremely creative on his own. 
ROLE AT DORTMUND
From dribbling winger to a false 9. What's next for Donyell Malen? His profile is ideal for positional attacks, which he will face in Bundesliga. He possesses everything. He anticipates and thinks faster than the defender, relying on his balance, trickery, and strong lower body to create his own opportunities.
Malen's aura, inventiveness in tight areas and attacking prowess constantly draw defenders to him, implying that Dortmund have found a great replacement for Sancho or a potential replacement for Haaland if the Norwegian decides to leave Signal Iduna Park this transfer window. He is a hybrid between a winger and a 9. An added weapon is his capacity to generate opportunities and leave teammates in 1v1s.
The 22-year-old could adapt straight away, but to optimise the team, the structure would need to provide the things he can't provide. He won't stay glued to the wings and offer constant runs behind the defence (unless instructed to).
Borussia Dortmund 'agree terms with Donyell Malen' as potential replacement for Jadon Sancho https://t.co/rmcohIcbzl

— MailOnline Sport (@MailSport) July 14, 2021
Attack may not have been the most urgent position for Borussia Dortmund to strengthen, but the arrival of Donyell Malen should be enormous. He will provide them a variety of options, not just in offensive transitions, but also for being more unpredictable in positional attacks. Though Erling Haaland's role will be more crucial for Dortmund, assuming that he is not leaving this summer, their connection has the potential to be exceptional as well.