Chelsea's superstar Eden Hazard has said that his goal that drowned Spurs title chances was his best moment from last season.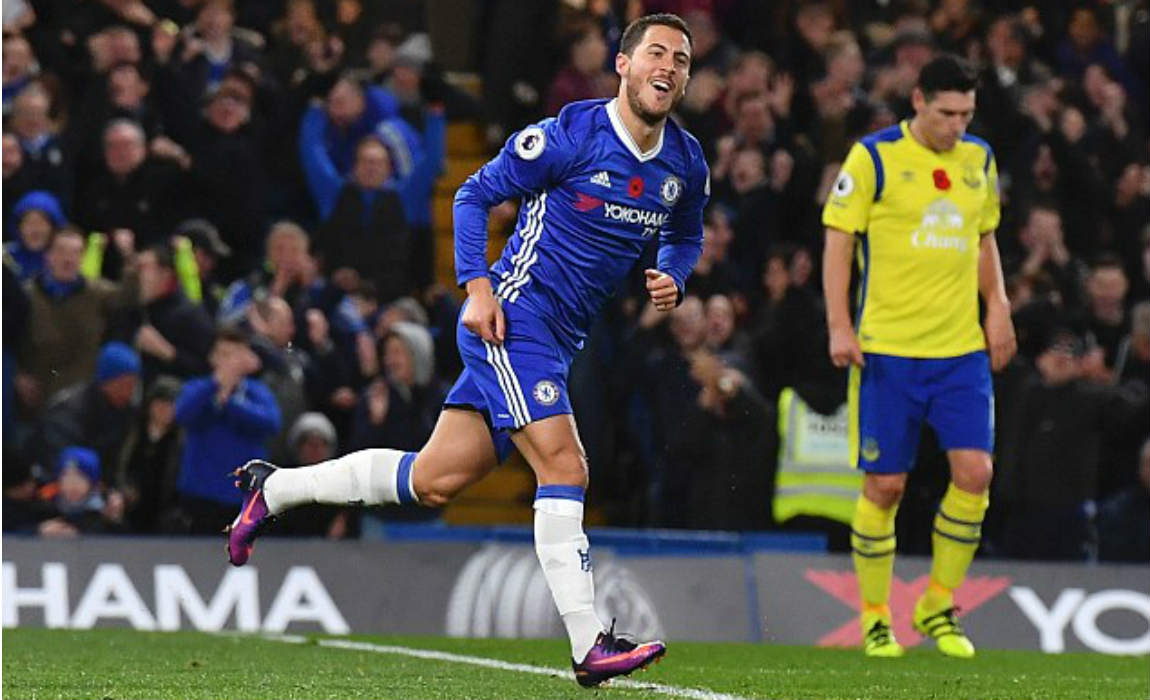 Hazard scored a stupendous late goal to put Chelsea on level with Tottenham, a result that helped Leicester City clinch the Premier League title – ending Spurs chance of battling it out with Leicester till the end.
The goal and the result were celebrated with wild celebrations at the Stamford Bridge as Chelsea had stopped their cross-town rivals from winning the title, however the Blues themselves had a season to forget as they finished 10th in the Premier League.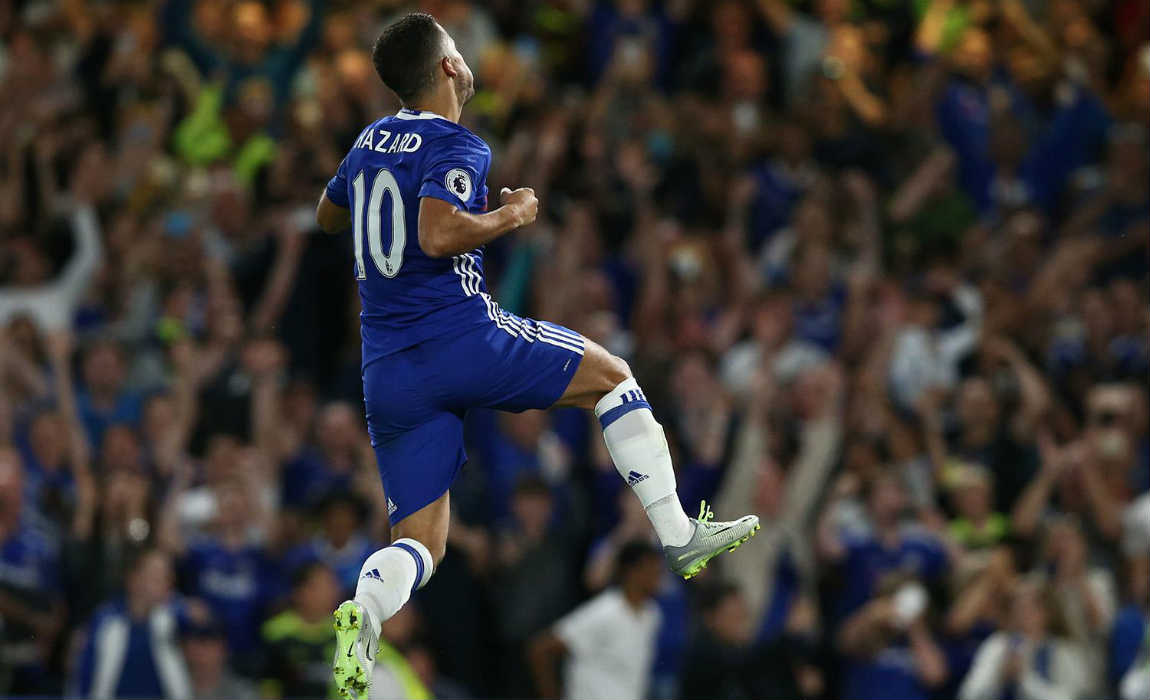 Eden Hazard to had a disastrous season as the star winger managed to score just 4 goals throughout the season, but he admitted that ending their rivals title hopes was his best memory of last season.
"That was the best memory of last year because of the rivalry with Tottenham," Hazard said.
"I was on the bench, we were losing 2-0 at the break and had been up against it, and at half-time we were in that dressing-room saying, 'Lads, it's 26 years since we last lost to Tottenham here. This isn't the day that record is going to end'."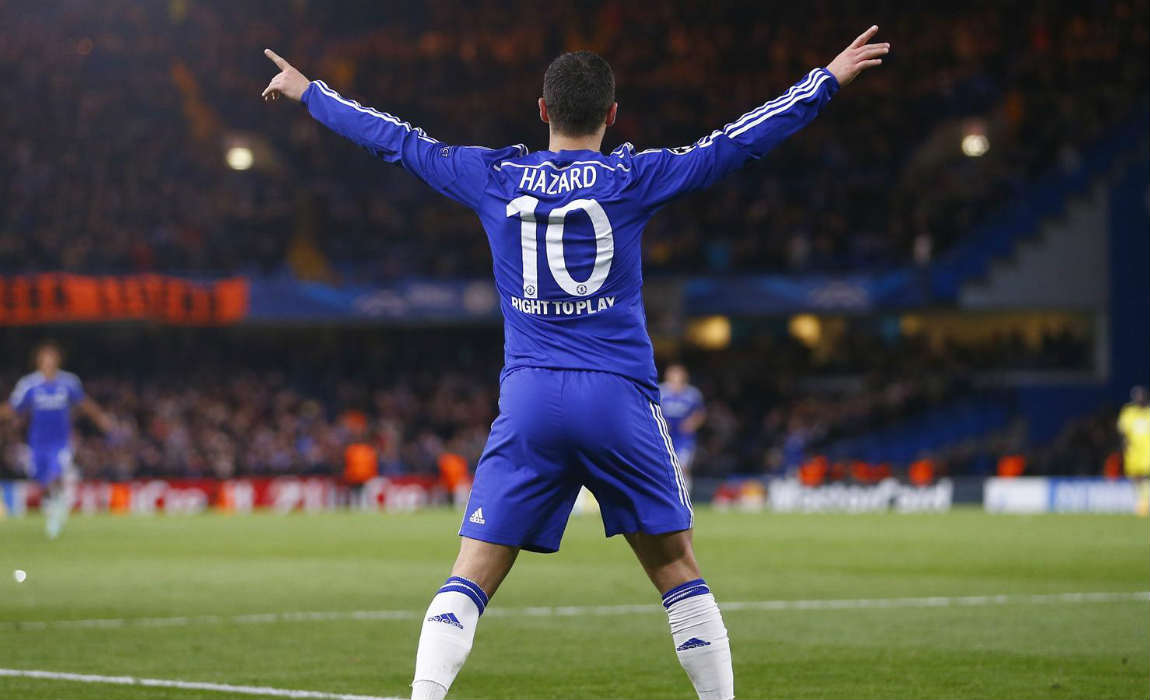 "It kick-started us. Gary Cahill scored from a corner, and then my goal."
"Even a 2-2 draw felt like a victory because it had been such a difficult season, and we knew we had wounded our local rivals in Tottenham. Leicester were the ones who really enjoyed that night, of course."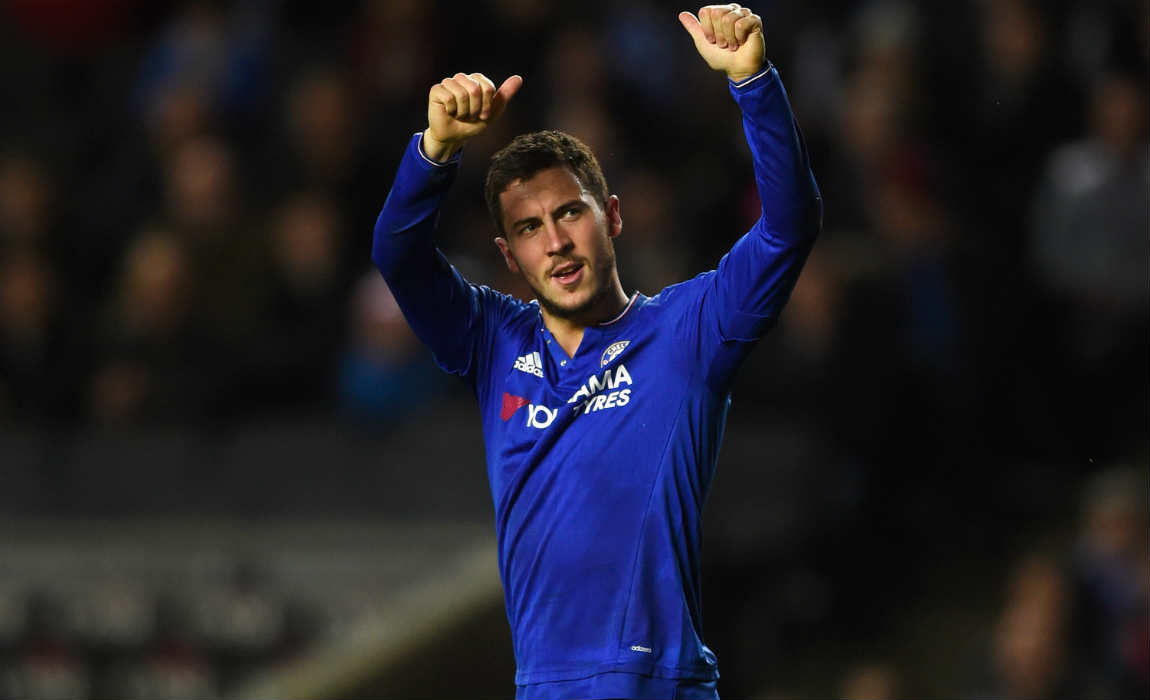 It was Eden Hazard, who scored the title winning goal for Chelsea in the 2014/15 season, "So yes, I've scored the goals that have decided the title in the last two years, but hopefully this season I'll be scoring one to bring the trophy back to Chelsea."
The 25-year-old also praised new boss Antonio Conte, however he added that his demanding style can be very difficult to cope with at times.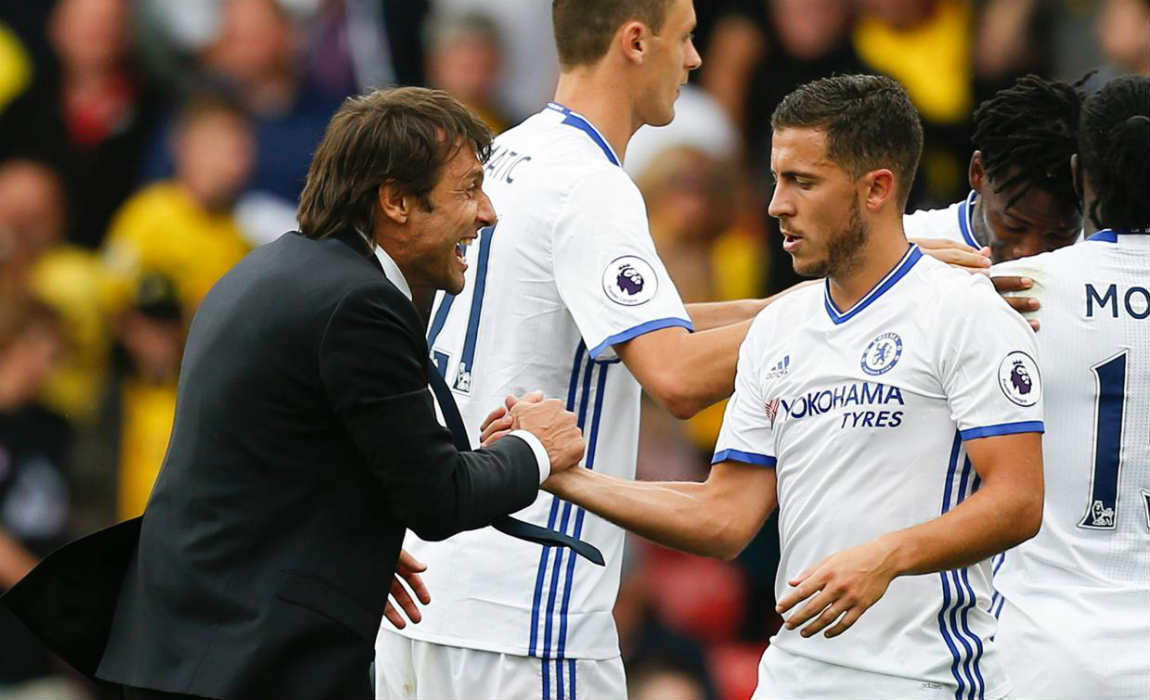 "He kicks every ball, heads every ball," added Hazard. "If he could, he'd be out there with us, our 12th man on the pitch. You can see he was a player."
"It's only now and again, when he's screaming at you to do this or that, demanding you concentrate or work even harder, you find yourself thinking, 'Hold on a second, we're 4-0 up with five minutes to play. Easy now, boss. Calm down'."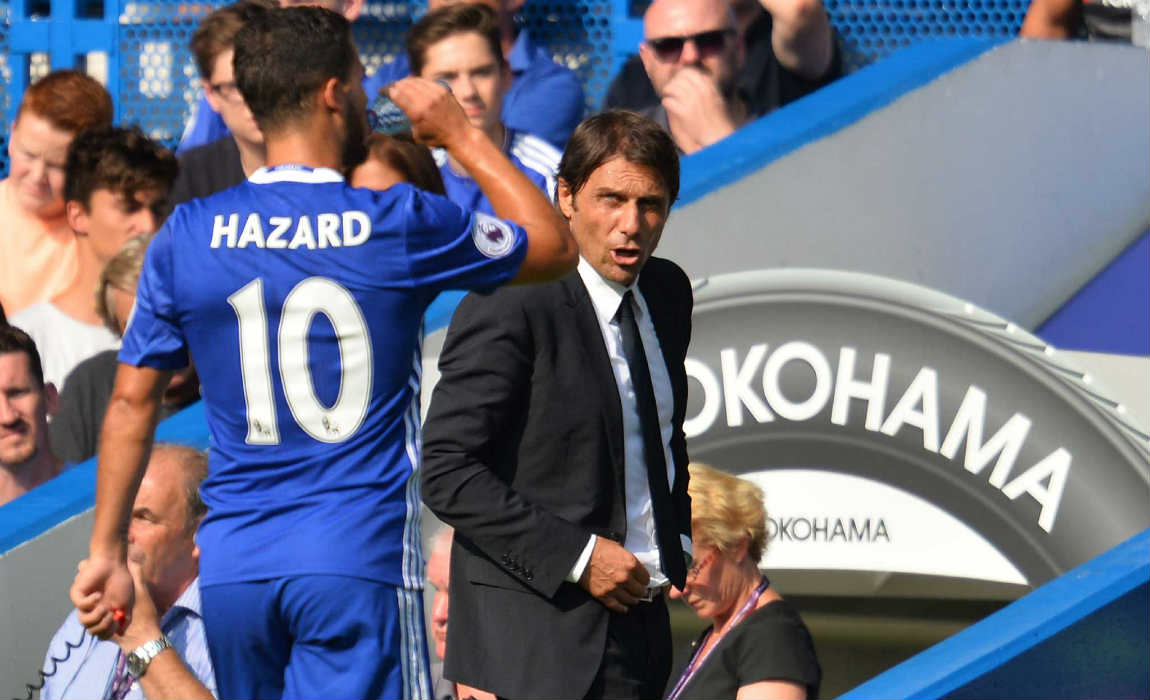 "But that's the way he is. That's his personality. That's how he works. He expects a lot of us, he's demanding, and he never stops wanting more from his players. But when you're in his side winning matches every week, it's obvious his methods work."
"Up to now, under him, we are being rewarded for the work we are putting in."