Cristiano Ronaldo and Fernando Torres were involved in a heated exchange of words during the Champions League second-leg semi-final clash between Real Madrid and Atletico Madrid, according to claims.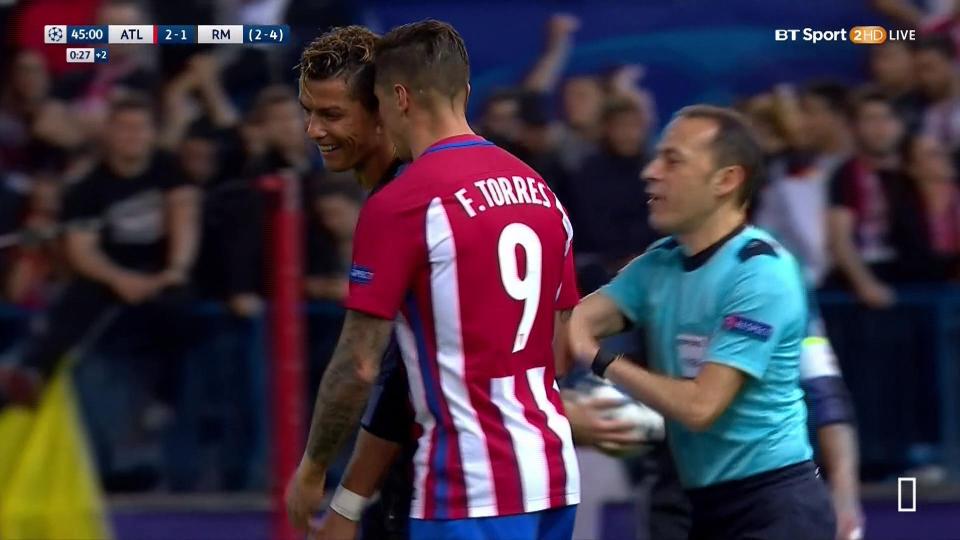 Ronaldo had scored a hat-trick in the first-leg clash to put Real Madrid in the driving seat and Isco's away goal proved to be crucial in the second-leg clash as Atletico Madrid fought hard for a comeback through early goals from Saul Niguez and Antoine Griezmann on Wednesday.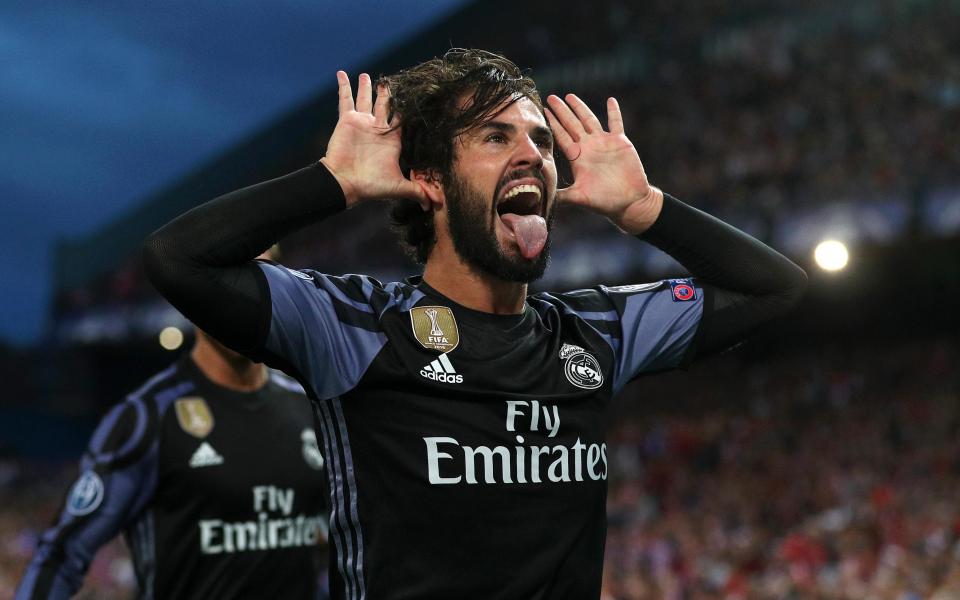 Simeone's men won the second-leg battle 2-1 but Real Madird booked a place in the final on 4-2 aggregate victory and will now lock horns with Serie A giant Juventus as they are desperate to retain the European crown.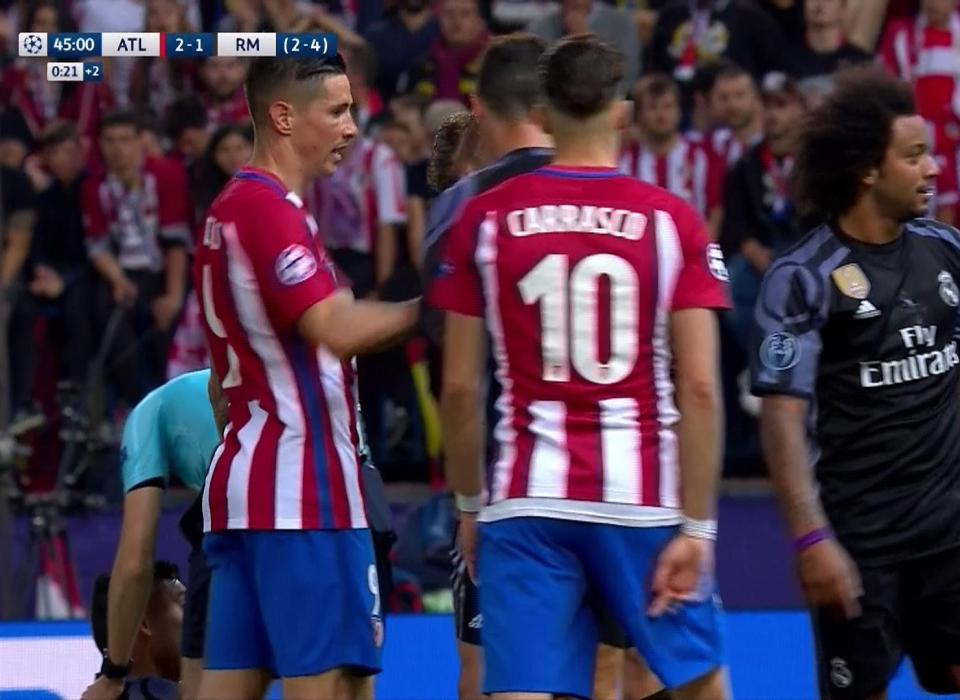 Players of both the teams were charged up and in such an intense atmosphere with the pressure of such crucial clash proved to be too much for some of the stars – with Ronaldo and Torres involved in a war of words following an off-the-ball scrap.
This reminded everyone of their Manchester United and Liverpool days back in England. The pair came face to face with each other and Torres wen to too far with a little shove and it has now been claimed that he said: "What's wrong? Clown."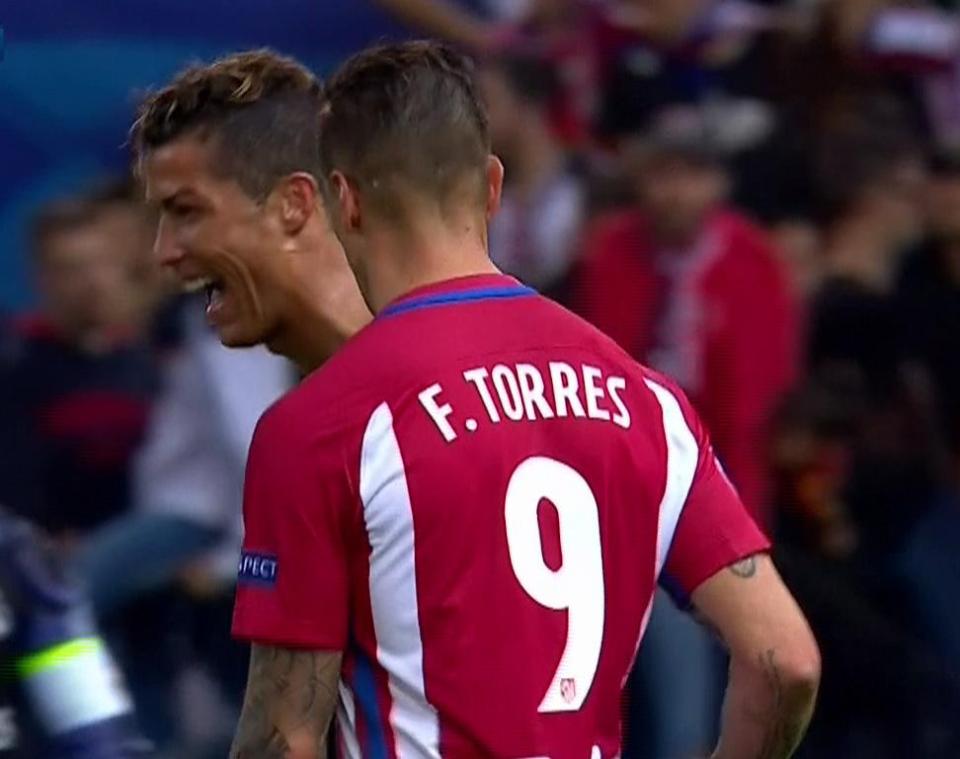 And Ronado allegedly responded: "Go home, idiot."
But according to the Spanish media, Torres had the final word, as he replied: "Son of a b***h."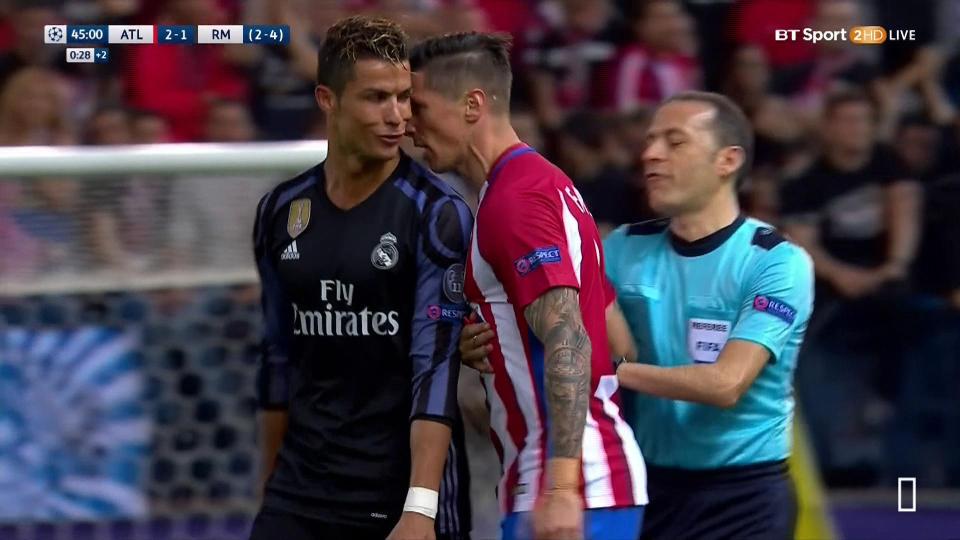 Torres was all charged up but he failed to deliver at the the Vicente Calderon and was taken off after just 56 minutes.
Simeone's men would now focus on maintaining a third place finish in the La Liga that would automatically guarantee them a spot in the Champions League next season.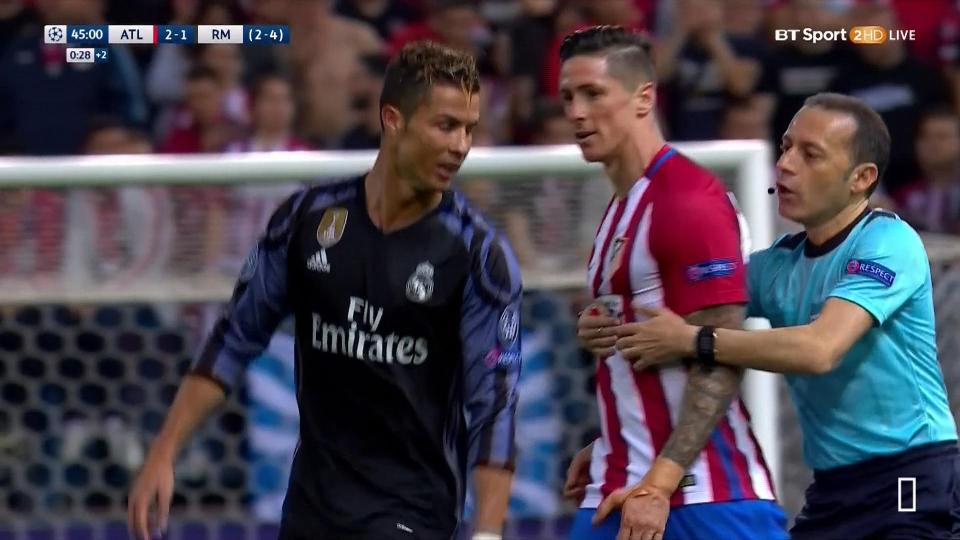 But Real Madrid are battling with Barcelona for the La Liga title as they are level on points but Zidane's men have one game in hand.