Chelsea star defender and captain John Terry revisited his childhood memories and posted a photo on his official Instagram account. The picture showed a 14-year-old  John Terry sitting beside legendary Manchester United manager Sir Alex Ferguson, surrounded by his parents.
The image on John Terry's official Instagram account actually reminds us all about Ferguson's failed attempt to tempt away Terry to Old Trafford.
In the 1994-95 season, Manchester United were keen on defending the domestic double that they clinched during the 1993-94 season – which kick started Ferguson's dream run after taking charge at Old Trafford.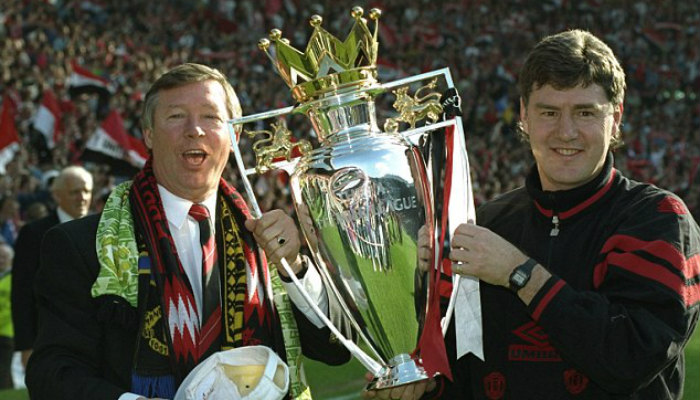 Even at an early age of 14, Terry was under the radar of big clubs and Manchester United were keen on roping in the services of the young Terry – who then preferred to play as a holding midfielder.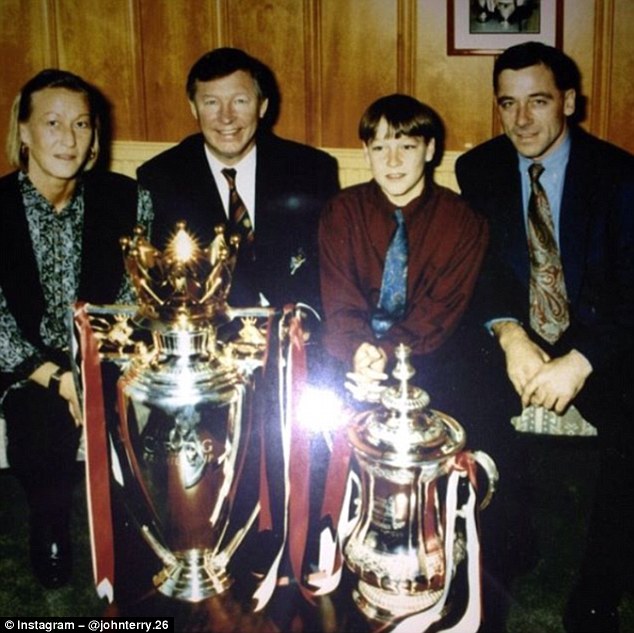 In an attempt to convince him to join the Red Devils, Fergusson had invited Terry and his father as he wanted him to train with Man Utd during the school holidays.
However, Ferguson was unsuccessful in signing Terry who joined Chelsea and the rest is history. Chelsea hugely benefitted after Terry's addition, who went on to win 14 major trophies with the Blus –  four Premier League titles, five FA Cups, three League Cups, the Champions League and also made 78 international appearances.
The Englishman captioned the post 'Flashback to a young 14-year-old JT. Who would have thought I would go onto win four Premier Leagues and five FA Cups. I have so much respect for Sir Alex Ferguson and will never forget what he done for me and my family.'
Speaking to the media in 2006, Terry had said that he was a childhood Red Devil and the meeting with Fergusson was still stuck in his memory.
'I was Man United growing up,' he said. 'You know what it's like when you're a boy, you want to support the team that's winning everything. And my dad and granddad were Man United fans.
'But my first day at Chelsea I knew that was the club I wanted to be at. I just loved it. But Man United also approached me.
'I met Alex Ferguson – great to meet. During the school holidays I would go up to Manchester and train with their boys for two weeks, play a few games and come home.
'But one thing that was really special about Man United was that Alex Ferguson took time out and invited me to one of their games and to have lunch with their players.
'So there we are – me, my mum and dad, my brother. He made me feel so special, autographs, my photo done with the Premiership trophy.
'I think it was hard for my dad to take that I was going to sign for Chelsea, but I had to sit him down and tell him it was definitely the right decision.'