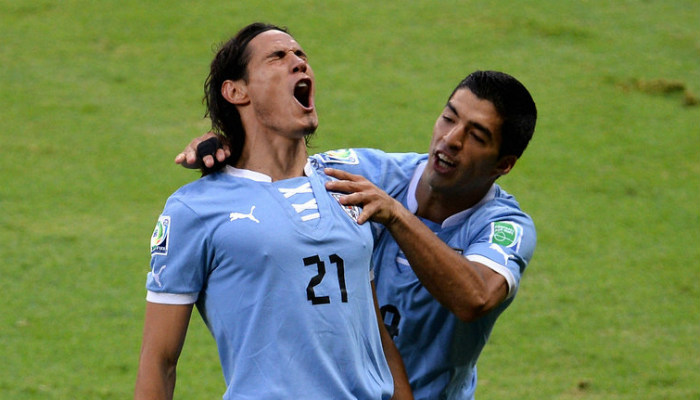 Uruguay stars Luis Suarez and Edison Cavani have earned huge accolades from fans and critics for their out-of-the-box skills and technical abilities up front but who ever thought that they would receive a message of appreciation from a deadly hitman who once worked under famous drug lord Pablo Escobar.
Jhon Jairo Velasquez also known as 'Popeye' once worked under Colombian drug lord and is reported to have killed 300 people and order the death of several hundreds. Velasquez posted a video on Twitter addressed to the Uruguayan team and more specifically to the striking duo Luis Suarez and Edison Cavani.
Popeye me manda un video con sus saludos para Luis Suarez, Edinson Cavani y toda la Selección Uruguaya pic.twitter.com/cce76Kbn88

— Valentin Fletcher (@ValeFlet) September 4, 2016
"I come to send a strong salute to the Uruguayan football team, and champions Luis Suarez and Edinson Cavani," said the former hitman.
"Receive all my love, my respect, you who are the strength of your people, the pride of your people. From Medellin, Colombia, I aim to congratulate them for being great warriors.
Receive all my love and respect from these streets. Big hugs," he added.
Velasquez spent 22 years in jail and after being released he metamorphosed his personality into a famous Youtuber with over 166,000 thousand subscribers in his channel 'Popeye Arrepentido'.