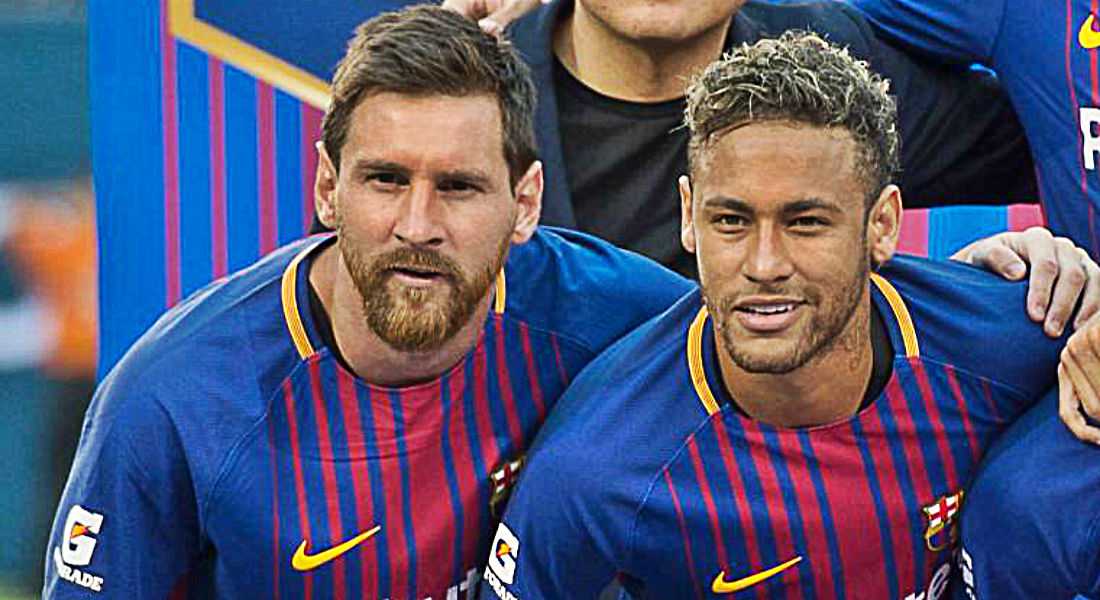 Lionel Messi Confirms PSG-Bound Neymar's Barcelona Exit And Posts Farewell Message To Brazil Star
Barcelona legend Lionel Messi has confirmed that Neymar is leaving Barcelona – wishing the Brazilian star good luck for the "new stage" of his life.
The Argentine legend took to Instagram and posted a message that read: "Enormous pleasure to have shared all these years with you friend Neymar I wish you luck in this new stage of your life."
PSG are now all pumped up to trigger the mammoth the €222million (£199million) release clause in Neymar's current Barcelona contract – which will make the Brazilian the most expensive player in history.
Neymar visited Barcelona's training ground on Wednesday to bid adieu to his team-mates after confirming them that he would be leaving the club.
The confirmation coming in from Lionel Messi brings an end to one of the summer's big transfer sagas – with the news being met with huge celebrations among the PSG fans in Paris.
Earlier today, Barcelona released an official statement revealing Neymar and his father has put in a transfer request.
The statement read: "The player Neymar Jr, accompanied by his father and agent, has informed FC Barcelona this morning of his decision to leave the club in a meeting held at the club's offices."
"Faced with this position, the club has informed them they refer to the buy-out clause of his existing contract which as of 1 July totals €222million which will have to be deposited in its entirety."
"Furthermore, in reply to the claim for the contract extension bonus, the club has once again made it clear that the amount remains deposited with a notary until the case is resolved."
"The player remains under contract at FC Barcelona but with temporary permission to not take part in training sessions."
The Brazilian forward agreed personal terms with the Ligue 1 giants ahead of a world record £199million move.
Qatar Sports Investment – the group which also owns Ligue 1 giants PSG are reportedly giving Neymar a whooping £270m and this would see the Brazilian paying his own transfer fee to Barcelona.
The investment group is offering Neymar the huge sum as a payment to take up an ambassadorial role for the 2022 World Cup in Qatar, according the Spanish press.
Reports claim that Neymar could use this money to pay his own release clause to force a move to PSG this summer.
And this would allow PSG to rope in the services of Neymar without breaching Uefa's Financial Fair Play rules as the transfer fee would be technically paid by the Brazilian forward.
It is expected that Neymar would take home a mammoth £500,000-a-week in wages – £26m annually after joining the French club.
Rumours about Neymar's sensational move to PSG intensified when reports suggested that the Ligue 1 side are keen on matching his mammoth release clause, with Catalan sports outlet daily Sport claiming that the Brazilian player's representatives believe that it is high time that their client move out of Lionel Messi's shadow at Barcelona – and be the main man in some other club.
The world record move will see Neymar join his international team-mates Dani Alves and Thiago Silva at the Parc des Princes.