Jurgen Klopp has asked for patience from Liverpool fans, who desperately want to see the club winning trophies.
The Reds have not won any silverware under Klopp's two-year reign at Anfield.
Liverpool have failed to maintain consistency under Klopp, who had preciously guided Borussia Dortmund to Bundesliga triumph.
The Reds are out of the title race and fourth on the Premier League table – 17 points behind current league Manchester City, who have a game in hand.
However, the Reds have pulled things together and have extended their unbeaten run to 14 games after their 5-0 win over Swansea on Tuesday.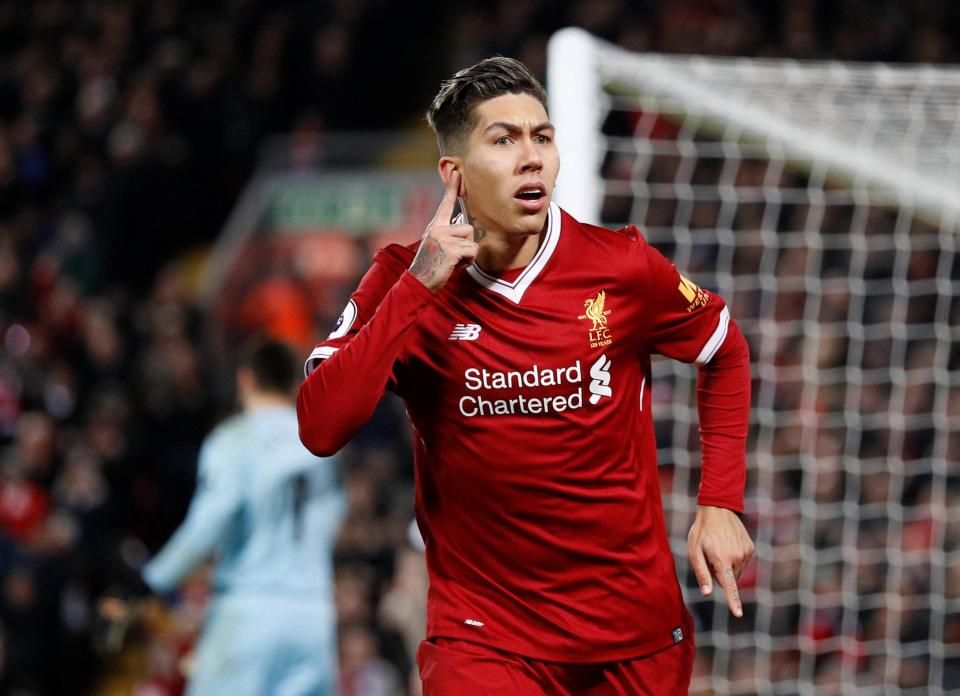 "I know that people are often not patient enough as it's all about results," Klopp said.
"It's possible from outside to think it's not quick enough, we feel really good in this moment.
"Five minutes in the Arsenal game was not good but the performance was good. We drew.
"For tonight, we feel really good."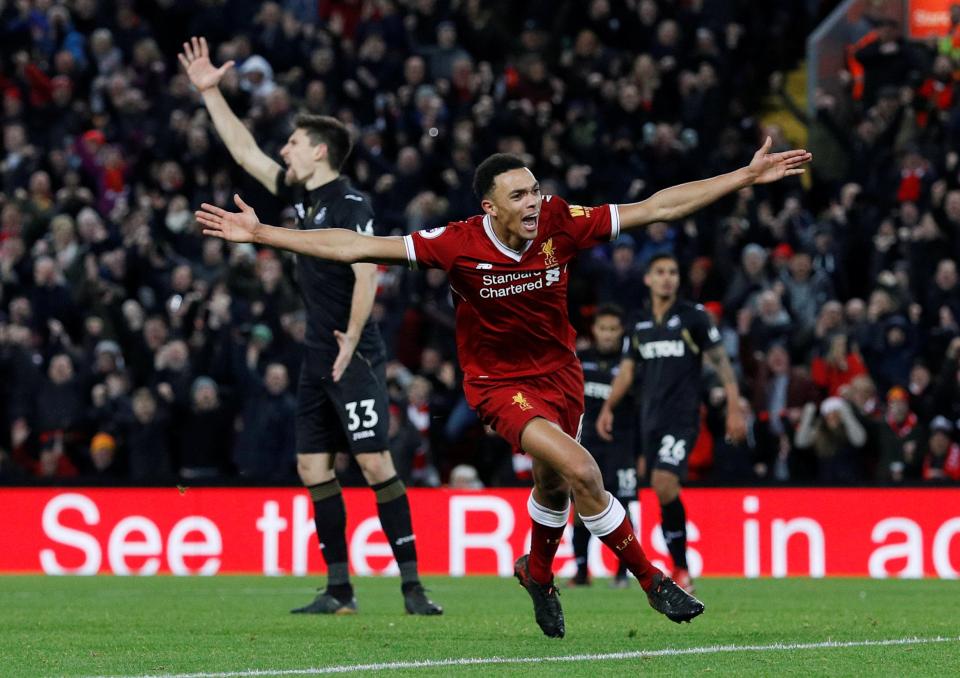 Liverpool thrashed the Swans 5-0, and all thanks to Roberto Firmino, who scored a brace while Philippe Coutinho, Trent Alexander-Arnold and Alex Oxlade-Chamberlain also got on to the score-sheet.
"After 55 minutes it was brilliant, before that it was work," Klopp said.
"It was not easy. The last half an hour was fantastic, a joy to watch, a very deserved win."
Meanwhile, former Reds star Jamie Redknapp said Jurgen Klopp has transformed Arsenal flop Alex Oxlade-Chamberlain.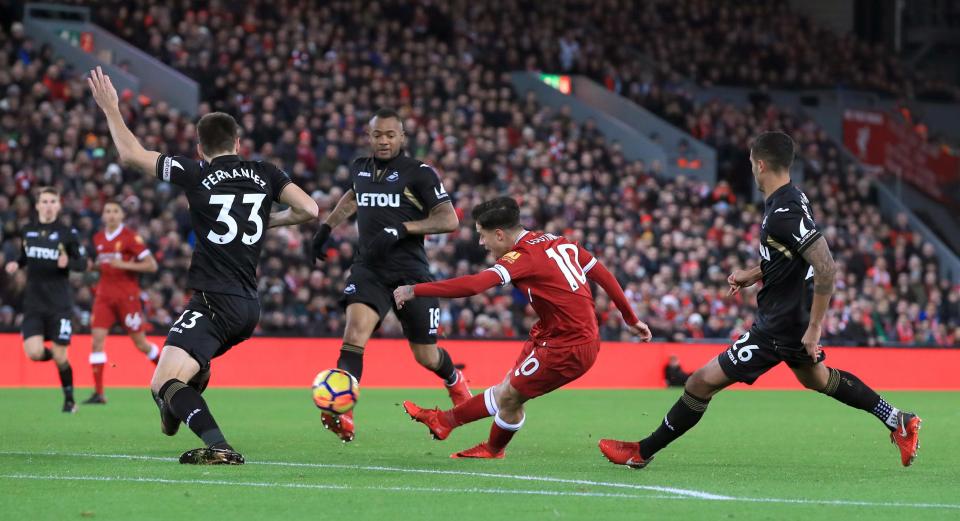 The Three Lions star made a subdued start to his career at Anfield but has impressed in recent weeks and scored in the 5-0 thrashing over Swansea City on Boxing Day.
'I wasn't sure about the move for him to start with and I was wondering how he was going to do, but he has surprised me,' former Liverpool midfielder Redknapp told Sky Sports.
'I looked at him at Arsenal and it was like he was treading water and going nowhere, but under Jurgen Klopp I am seeing a completely different player. I am seeing he is fit, with a great attitude and wanting to win tackles.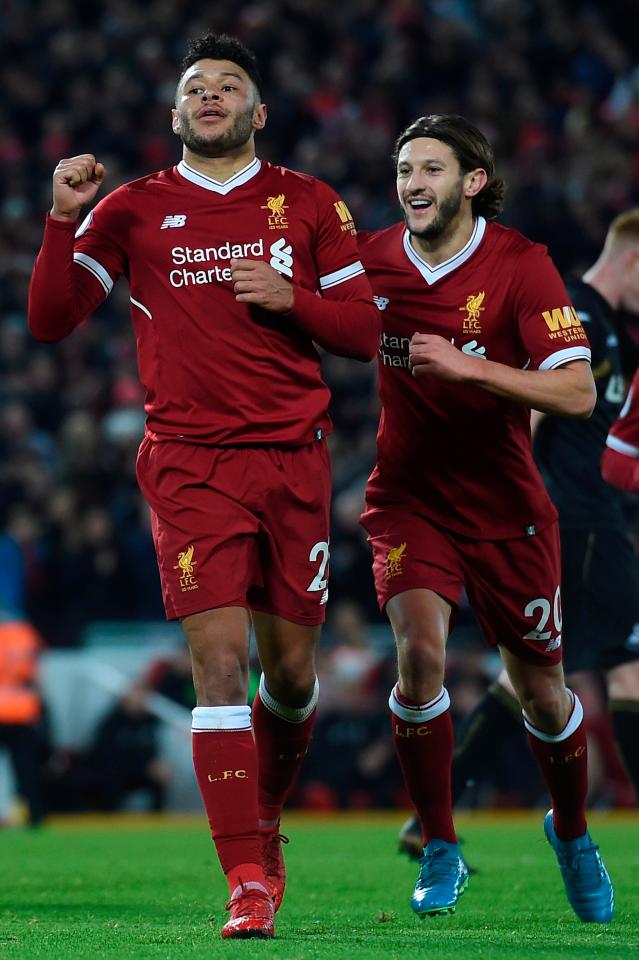 'It's probably unfair to question how he was coached under Arsene Wenger but I watched him play and I didn't feel he developed for years. It looked like he was standing still. I feel a lot of players at Arsenal are in a similar situation.
'You can go and sign a new contract and say "OK, I'll be on the bench", but he has taken a risk in his career. He could have stayed at Arsenal and signed a new contract but he wanted to challenge himself and has gone to live up north and given himself a chance to play in the first team.
'He wasn't guaranteed a spot but he is in now and it will be hard to dispossess him of the shirt.
'It was a really bold move for him and one that is really paying off. Look at how much he is improving, he has got fitter, stronger, and he is a different player than he was at Arsenal.'