German head coach Joachim Loew is preparing his side for a fundamental tactic change ahead of the 2018 World Cup.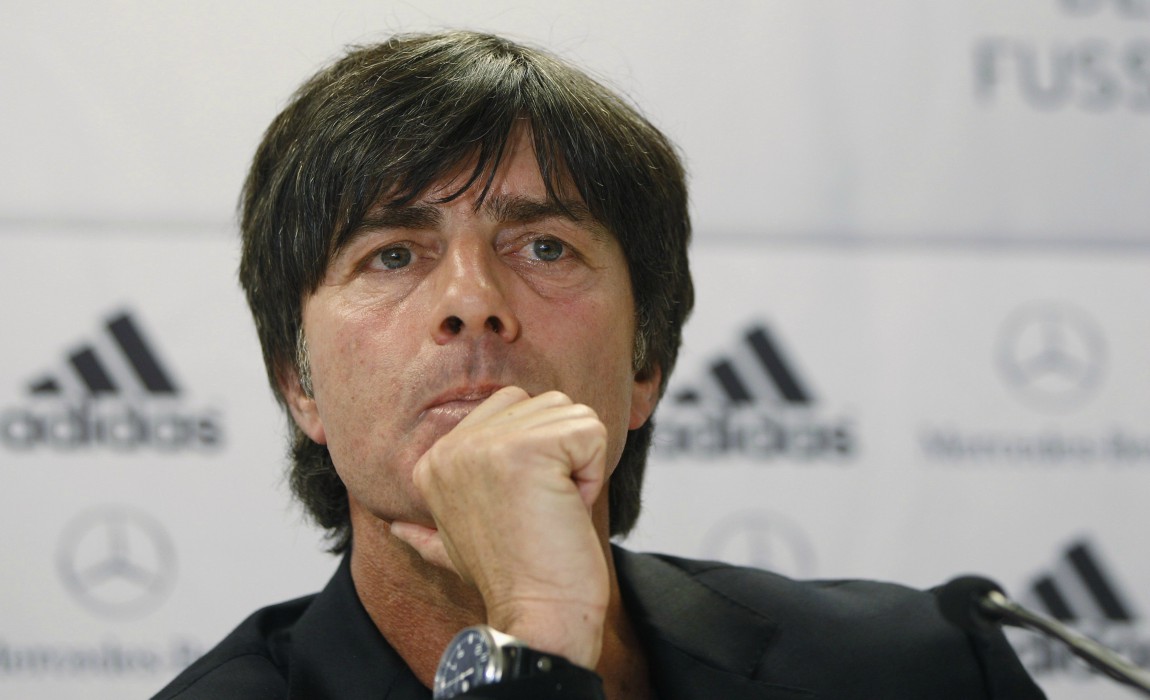 The 57-year-old intends to abandon the four-man defense with two strikers operating along the flanks. Loew feels the additional option is needed as Germany's game lacks fast wingers.
At the 2017 Confed Cup, Germany used the 3-4-2-1 system to good effect when reaching the final for the first time ever when beating Mexico 4-1 in yesterday's semifinal.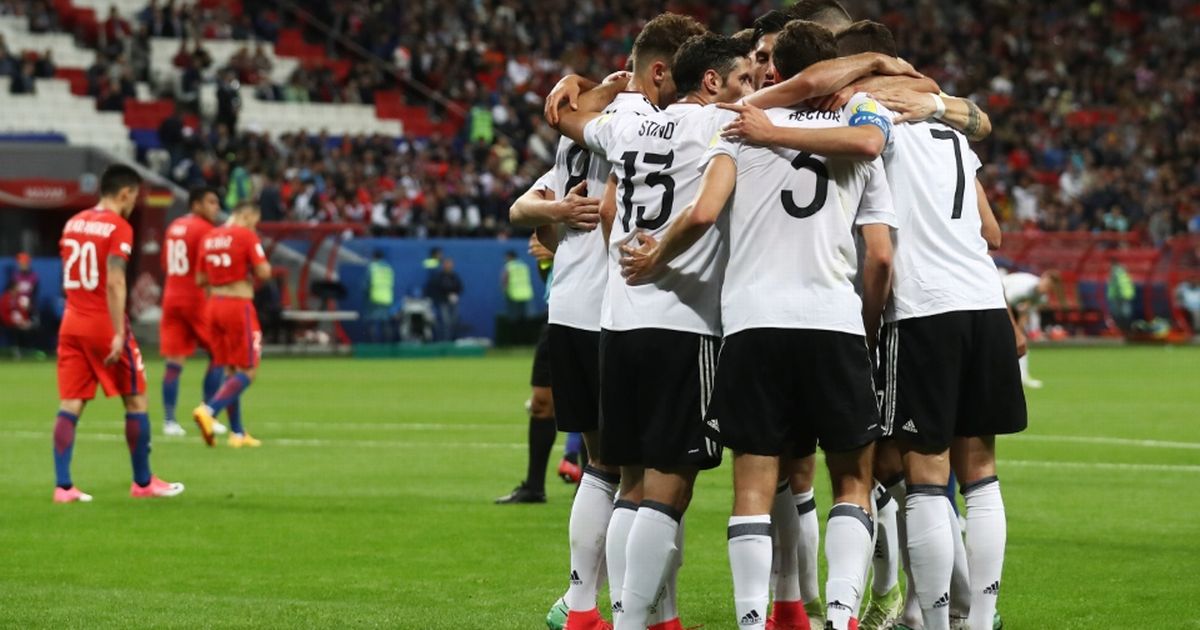 Alongside three central defenders, a right and left back like Joshua Kimmich (Bayern Munich) and Jonas Hector (FC Cologne) are positioned deep and out wide in midfield enabling them to help out at the back when under pressure. Their main job, however, is to drive the team forward. Two midfielders in the center support three forwards that constantly change positions in an effort to find their way through the opponents' central defense.
The tactical change is a result of Loew's conclusions after investigating the performance of his team at the 2016 European Championships when using the traditional 4-2-3-1 system.
Loew recognized a weakness amongst his wingers like Andre Schuerrle (Borussia Dortmund), Karim Bellarabi and Kevin Volland (both Bayer Leverkusen). Mario Goetze and Marco Reus (both Dortmund) are both uncertain due to repeating injury problems. Loew and his coaching staff decided to respond and change tactics to at least have an additional option.
Players such as Julian Draxler (Paris St. Germain), Mesut Oezil (Arsenal) and Thomas Mueller (Bayern Munich) reluctantly had to do the job on the wing despite being better when operating in the middle.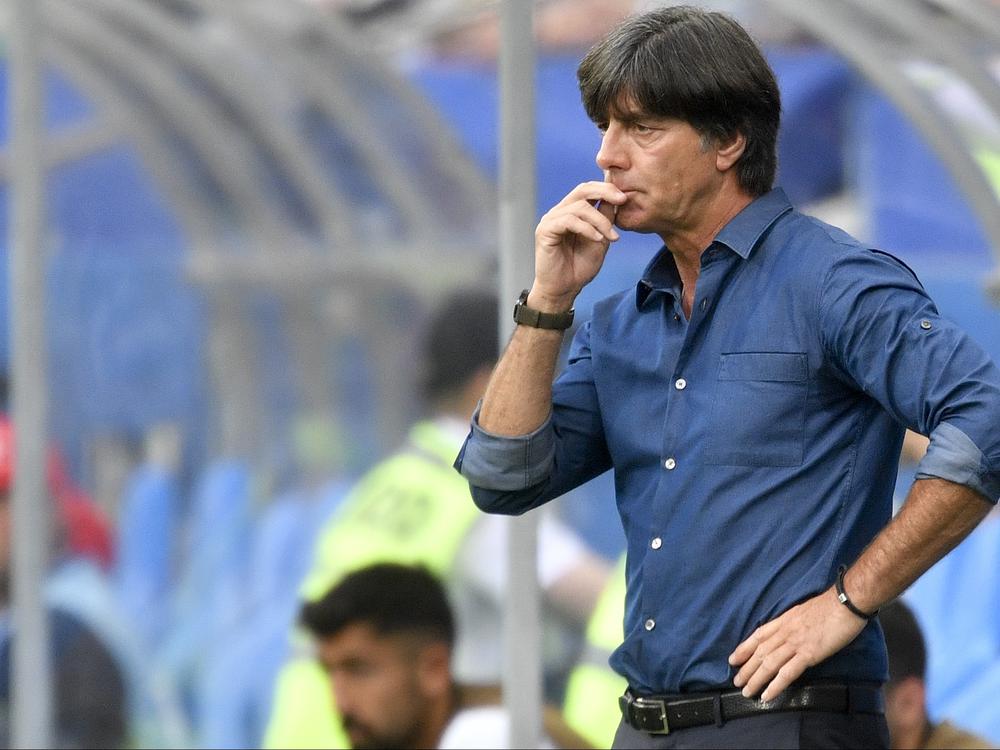 Coaching staff and players are positive about the new system especially after the young German B-team has performed so successfully at the Confed Cup. The new strategy is more than a very good option, said Loew's assistant coach Markus Sorg. Loew will use next year to hone the system.
Established stars and the team's newcomers all recognize the benefits. 25-year-old Barcelona keeper Marc-Andre Ter Stegen expressed the team's confidence as it has players that identify with the new system and can fill it with life. For Arsenal's Shkodran Mustafi, Germany now uses a tactical system many teams will rely onto in the future. Left wing back Jonas Hector praised the new freedom for Kimmich and himself as both have more option to influence their team's game.
In addition to the young German Confed Cup squad, established players like Mats Hummels and Jerome Boateng (both Bayern Munich) experienced Loew's new system when Germany drew 3-3 with Ukraine in November 2011. What back then was seen as a risky system has now been used in 14 games, mainly friendlies, but also in the quarterfinal against Italy at the 2016 European Championship in France. It now worked a treat in the semifinal of the 2017 Confed Cup.
ALSO READ: Ter Stegen Ready To Battle For Germany No. 1 Spot
Loew was highly pleased after the victory over a strong Mexican side in Sochi. The team-building measures have been extremely successful Loew emphasized. He praised the youngsters will to fight and run and said that many of them had stepped up to the international stage.
After the final against South America champions Chile in St. Petersburg this Sunday, Loew will have to solve a problem he hoped he would have. However, he did not expect it to come so quickly and now faces a difficult, but welcome, process of choosing his 2018 World Cup squad from an abundance of riches.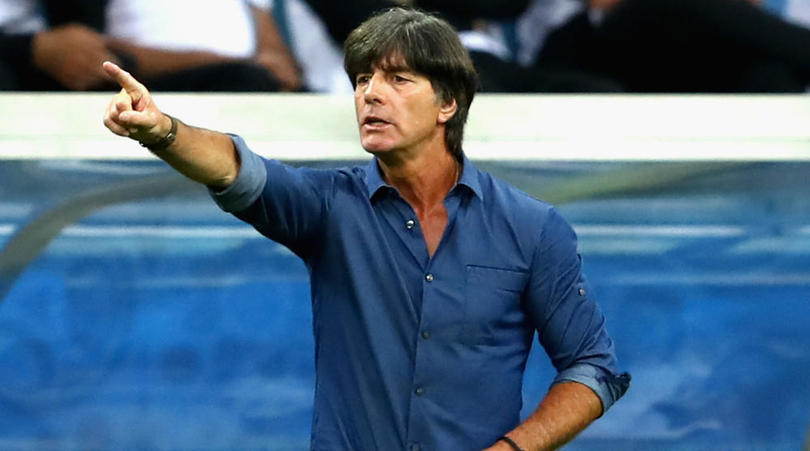 Loew can hardly leave out many of his experienced players but at the same time is obliged to choose some youngsters. After the Confed Cup, he could well have to select more of Germany's next generation than he once expected. From the German 2017 Confed Cup team, Timo Werner (RB Leipzig), Ter Stegen, Kimmich, Antonio Ruediger (AS Rome), Hector, Emre Can (Liverpool), Julian Draxler (Paris St. Germain), Leon Goretzka (FC Schalke 04) are said to have the best chances of being on the plane back to Russia in a year's time.
For now, Loew is happy to have far more options than he expected what can be seen as a luxury problem but at the same time is an obligation to keep team spirit alive despite the changes he will have to carry out. The 2014 World Cup-winning coach will have to use the time ahead of the World Cup kick-off to find the right answers from all the options.