Borussia Dortmund defender Marc Bartra's fiancée Melissa Jimenez rushes to his beside after he was injured in the attack on his team bus, and will now assist him to recover soon.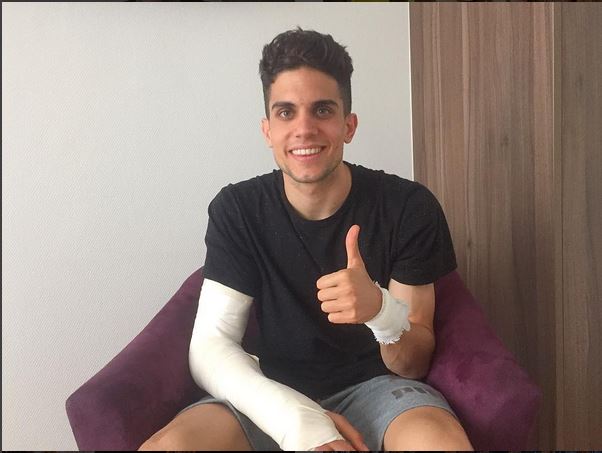 Dortmund's team bus was the subject of a 'targeted attack' in a bomb explosion on Tuesday.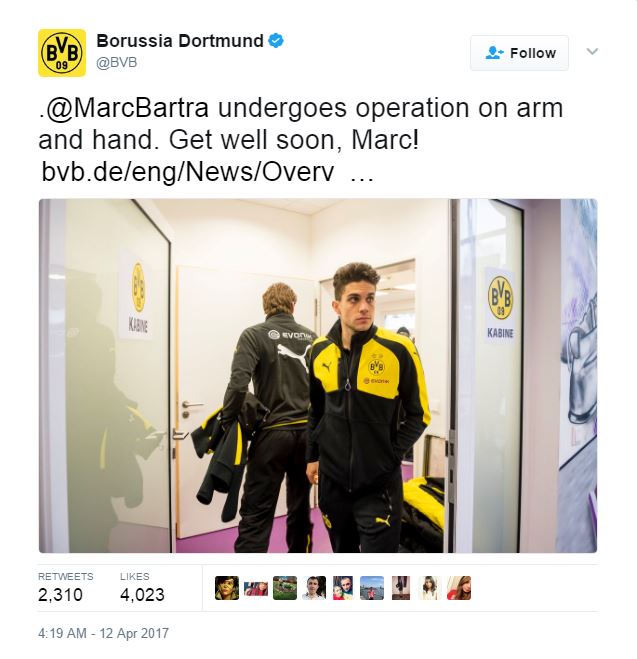 The team was travelling for their Champions League clash against Monaco. Marc's lady love rushed to hospital to be with him after knowing that he needs an emergency operation.
ALSO READ:Marc Bartra Undergoes Surgery After Terror Attack On Borussia Dortmund's Team-Bus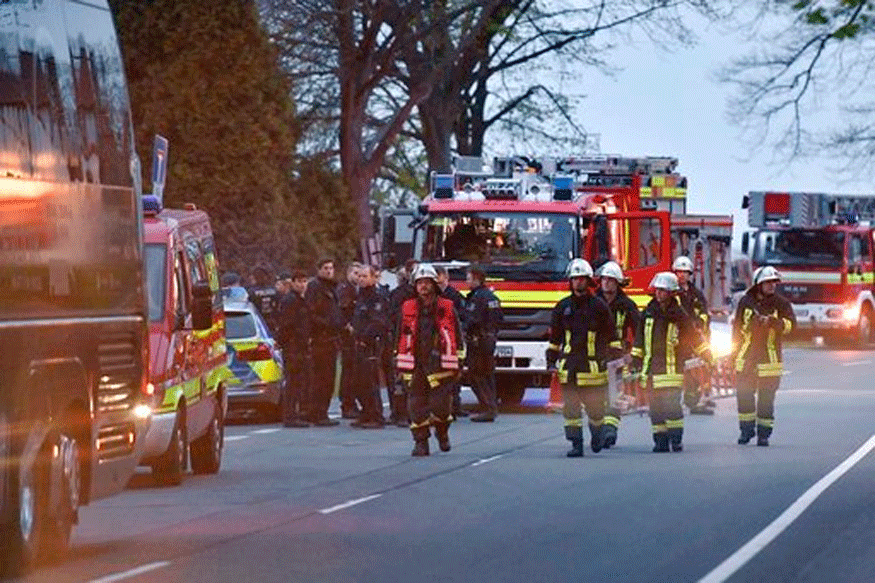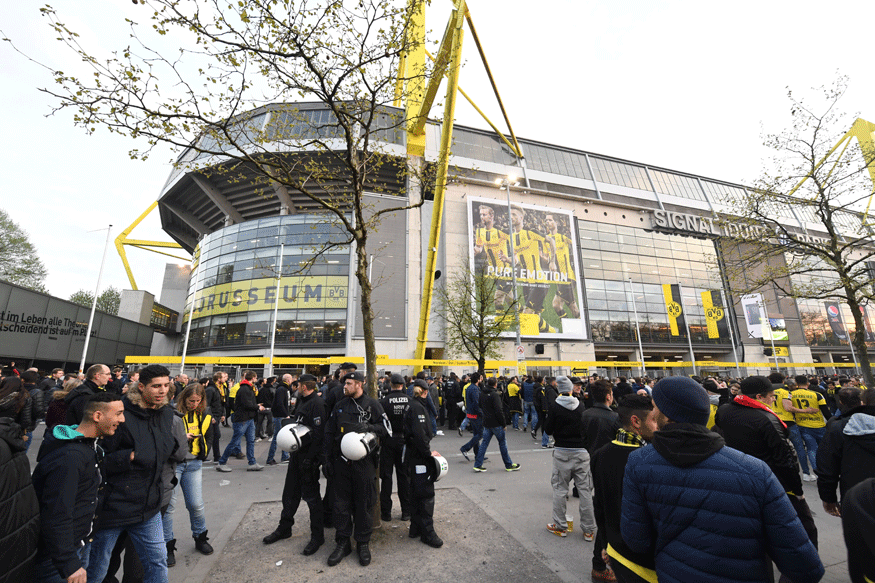 Marc Bartra was sitting at the back of the Borussia Dortmund bus when a bomb blast caused damage to both him and the vehicle.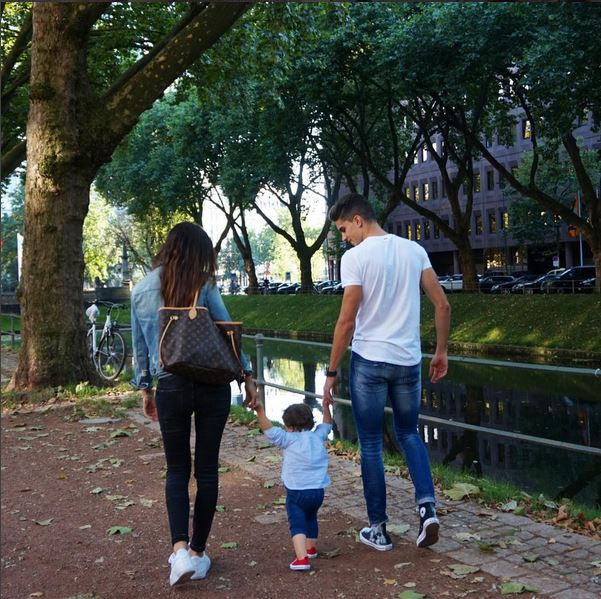 She informed his family about the incident and is updating them of his progress. Marc's dad Jose confirmed that Melissa was with his son in hospital.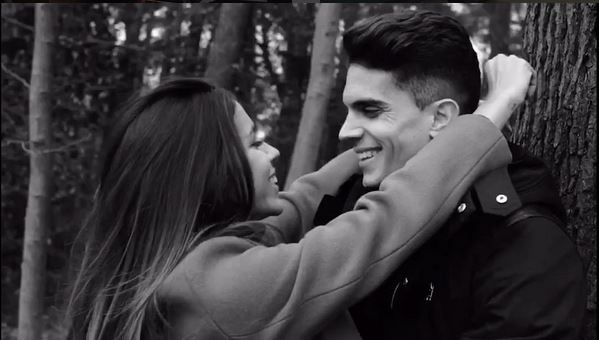 Jose said: We don't know the extent of the injuries. It looks like it's something in his arm which could have been the result of the broken glass from the coach."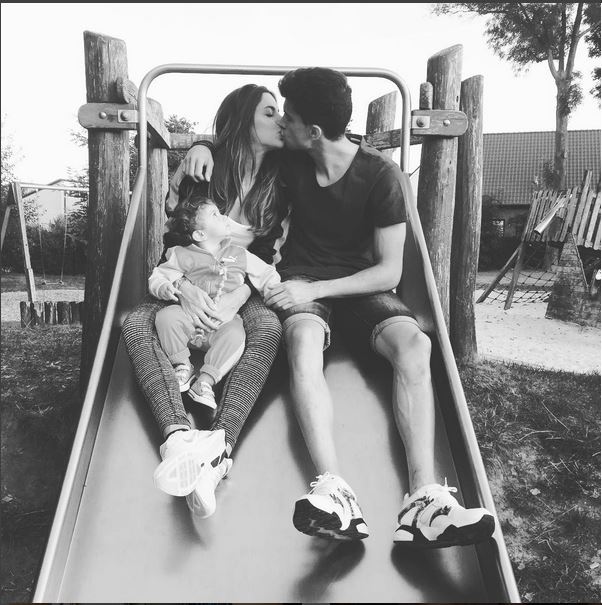 Borussia Dortmund spokesman Sascha Fligge said Bartra was operated on for a broken bone in his right wrist and to remove "foreign objects" from his arm.
Last October, Marc announced that Melissa had accepted his marriage proposal.
ALSO READ:Marc Bartra Keeps Promise To Loyal Dortmund Fan Who Sat By Herself Amongst Rival Schalke Supporters
Sports journalist Melissa, 29 moved to Germany from Spain, when he left Barcelona last summer and joined his new club.
The couple has a two-year-old daughter name Gala and is set to marry this year.
Melissa and Marc started dating in 2014 and confirmed that they were dating with a selfie taken on a yacht and said: "Marc's very romantic.
ALSO READ:Borussia Dortmund Will Pull Together.. The Players, Fans And Management Stand United
"It happened in a cinema and he arranged everything with my best friend beforehand so I was in the right place at the right time. He appeared and asked for my hand in marriage. It was very nice and totally unexpected.
"We want the marriage to take place in Spain, probably near to where we're both from in Catalonia. It will be when Marc has time off, probably between June and July."
Bartra was the only player injured in the terror attack, which happened as the team bus left the hotel for the stadium ahead of the Champions League quarter-final clash against Monaco.