Diego Simeone was given the shock of the season when he was told that a 17-year-old Kai Havertz, who has played just over 24 minutes of Champions League football to date was the biggest threat to his side.
The Atletico Madrid scouts informed him about reports from Germany as they scouted the Rojiblancos' Champions League opponents Bayer Leverkusen.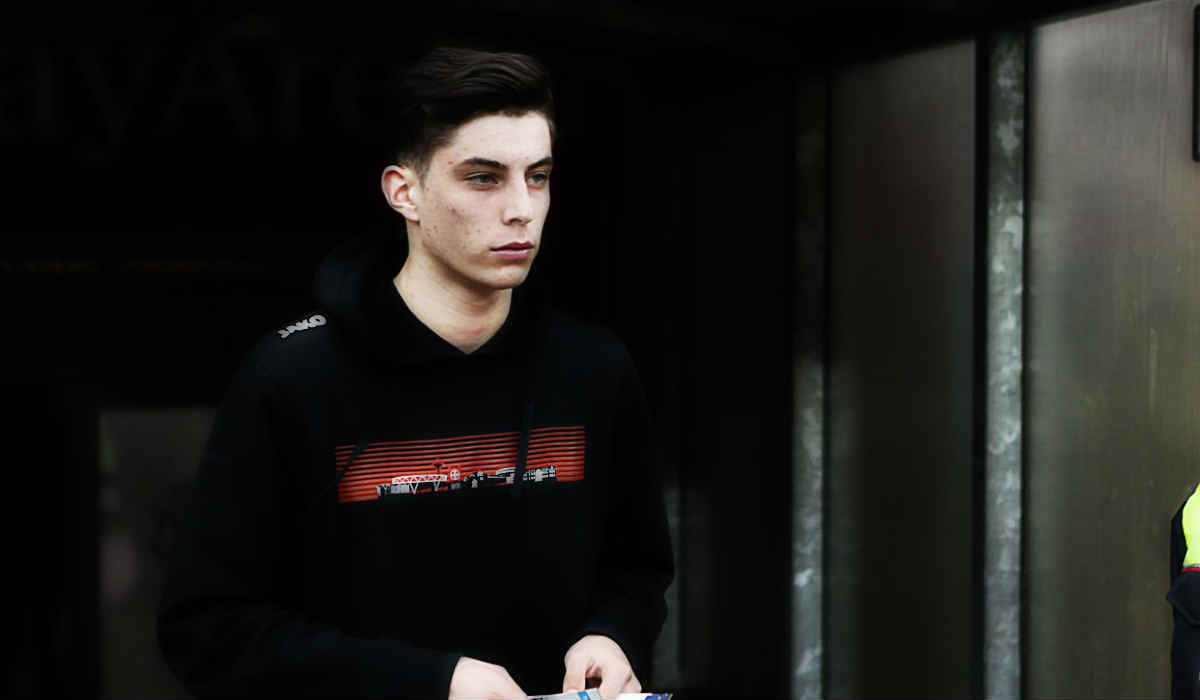 Bayer are looking for inspiration from 17-year Havertz who is still learning to make balance between studies and professional football.
The wonder-kid only has about 13 appearances to his name to show for and made his debut just a few months back in October last year – when he became the club's Bundesliga history.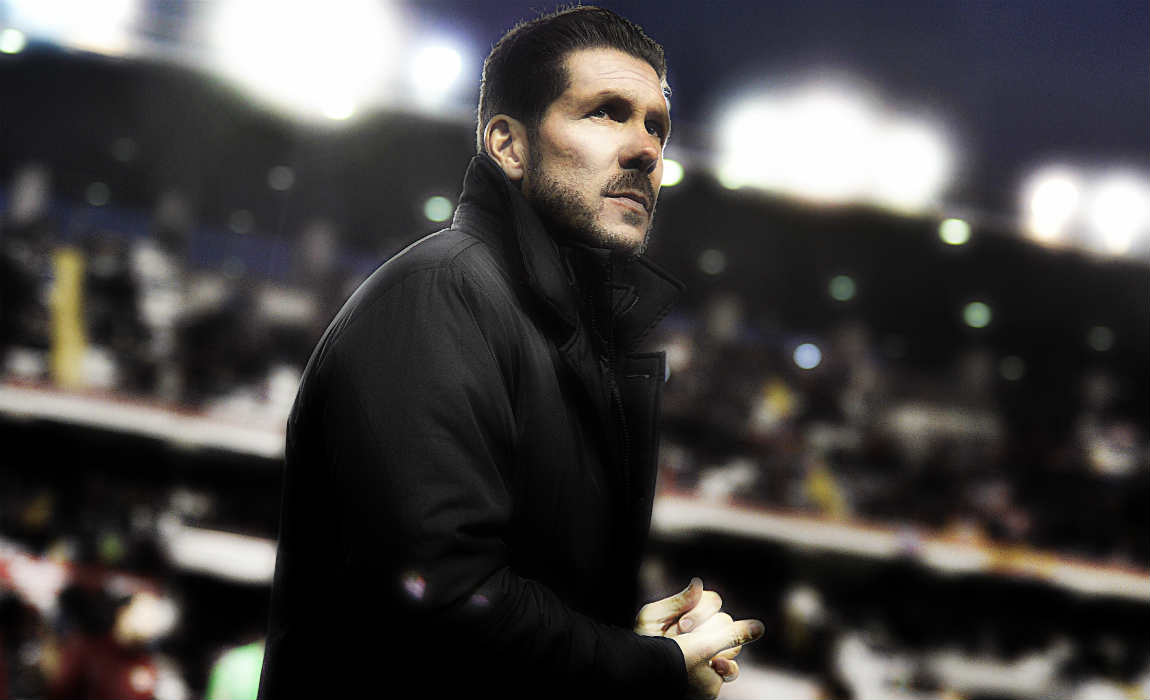 Kie Havertz will be preparing for double test as he has his exams due in a few weeks time, although the biggest challenge for him at the moment will be to understand how overcome Simeone's side.
Last summer, Kie Havertz's promotion from the youth team into the pro-squad was meant to be a test, and now he will have to make up for the loss of Hakan Calhanoglu, who has recently been banned by FIFA for four months after he had signed contracts with two clubs at the same time back in 2011 while still underage.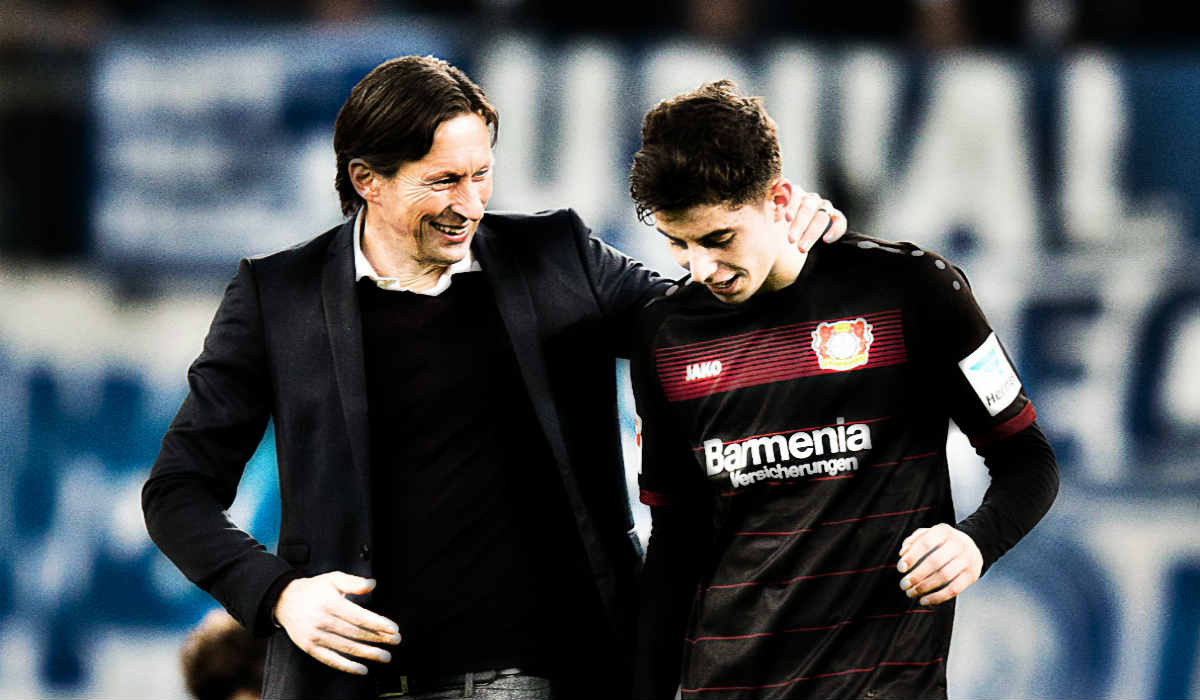 Despite Havertz being without much experience on the international stage, the midfielder is regarded as one of the wonder boys of German football. Pundits already compare his outstanding talent with the ability of Arsenal star Mesut Ozil and former German national team captain Michael Ballack.
Having delivered the decisive pass that allowed the 50,000th goal in Bundesliga history scored by Karim Bellarabi last week, Havertz even surprised his coach Roger Schmidt with a very mature game. "He is very fast in his head, making the right decisions," Schmidt said. For Leverkusen's Director of Sport and former German international Rudi Voeller, Havertz is "another outstanding great talent we have developed."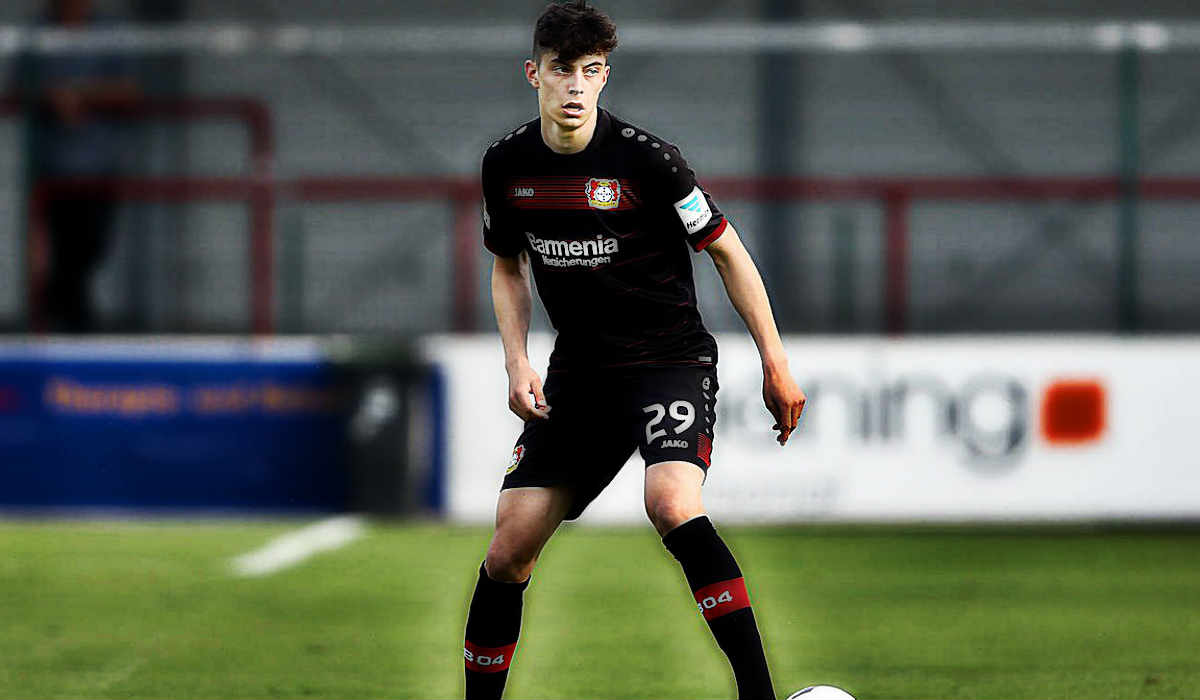 "At the moment he is on cloud seven after his latest games. His ability to stroke the ball, to do the simple things in full serenity is outstanding. He is not only blessed with a unique left foot but with the very special ability to deal with the ball. I call it sensational, but of course he is just starting," Voeller added when talking about the youngster that could still play for Leverkusen's youth team for two years due to his age.
Havertz family "always was a family of sport" the youngster said. His grandfather played in a team together with Jupp Derwall, who later became one of Germany's national coaches.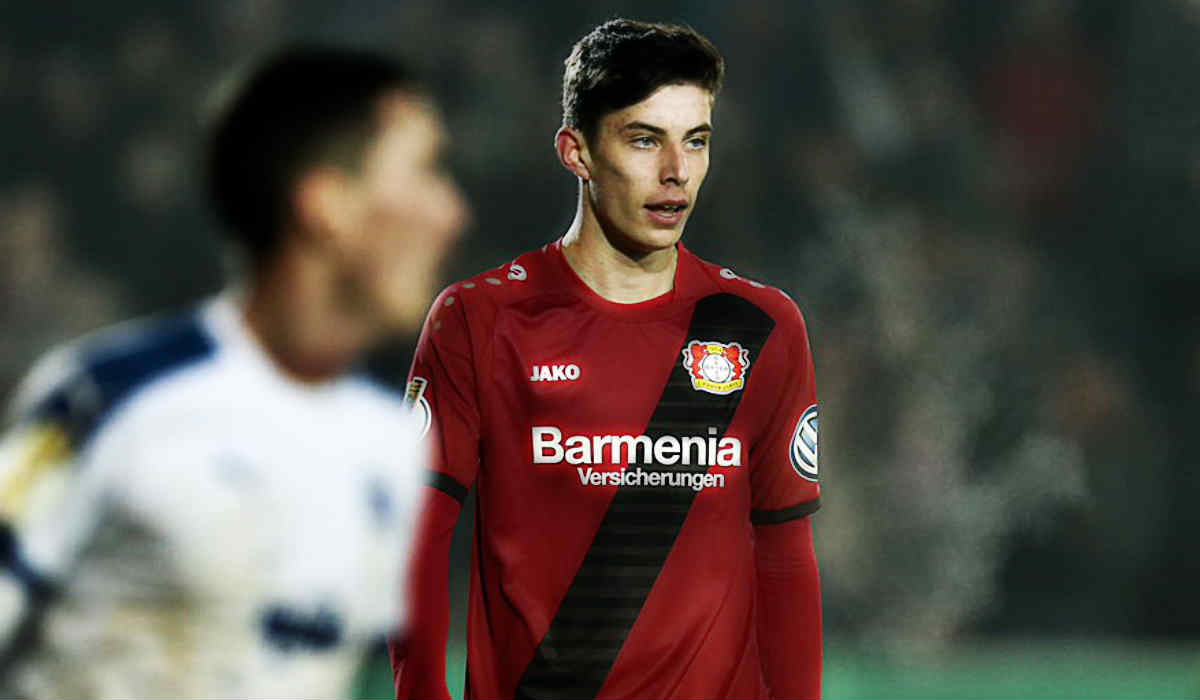 When Havertz joined Bayern's pro-team last summer in a move that was originally meant to be a test, he impressed his teammates at first sight. "I have never seen such a complete player at the age of 17," Leverkusen's team-captain Lars Bender said.
Team coach Schmidt is of the same opinion.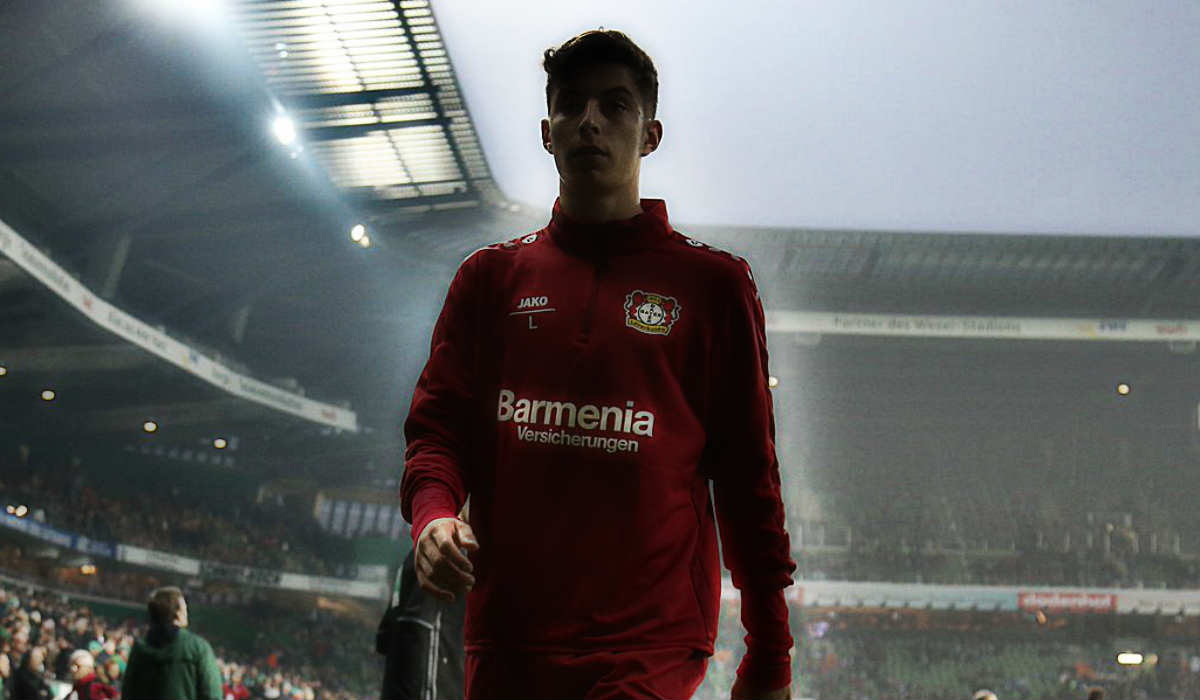 "We are all surprised how quickly he is getting along at this level. He is only 17 but a full member of the team. In the beginning we wanted to see how he acts with the pressure of a full arena in his back. We quickly saw there is not much that makes him nervous."
Former Liverpool player Didi Hamann also agrees, and thinks that Havertz has skills that go beyond is years. "When you see him play you would think 27 rather than 17."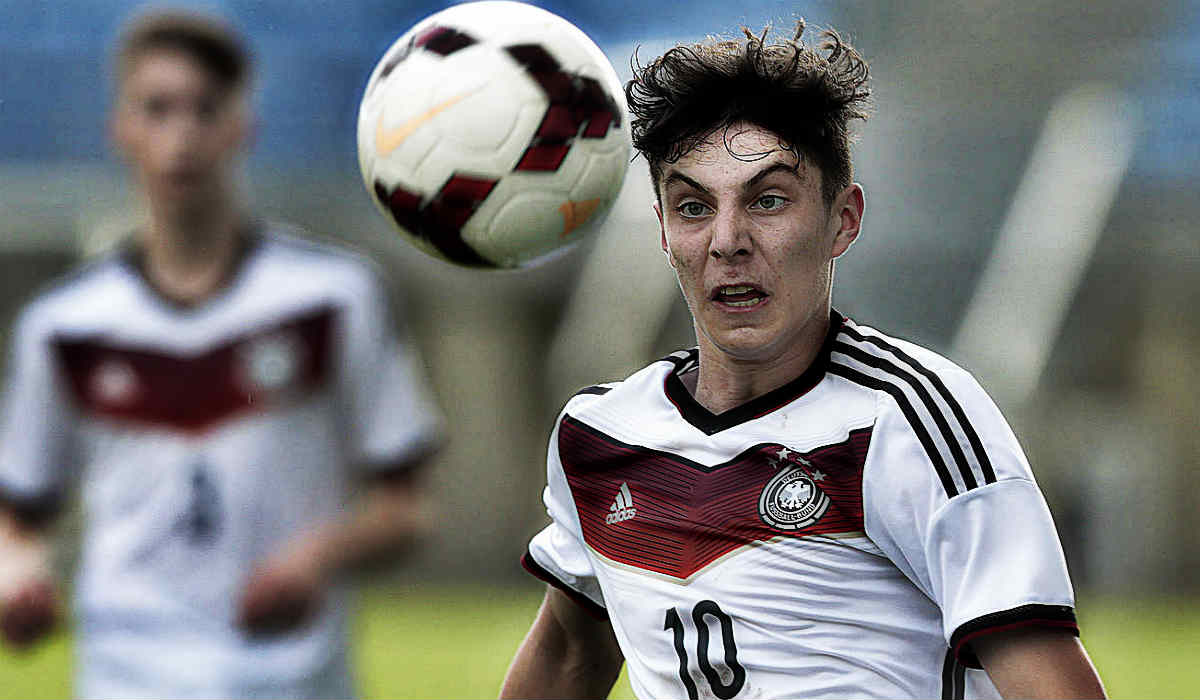 Havertz joined Leverkusen at the age of eleven and recently signed a "long term contract" as announced by Voeller, who did not give a final date.
The youngster impresses with his strategy in midfield, according to Mesut Ozil, who spoke of his inspiring example. "I think our playing style is similar and due to that I try to learn from him as much as I can and watch his game, to learn," the 2016 U-17 German Champion said of Havertz.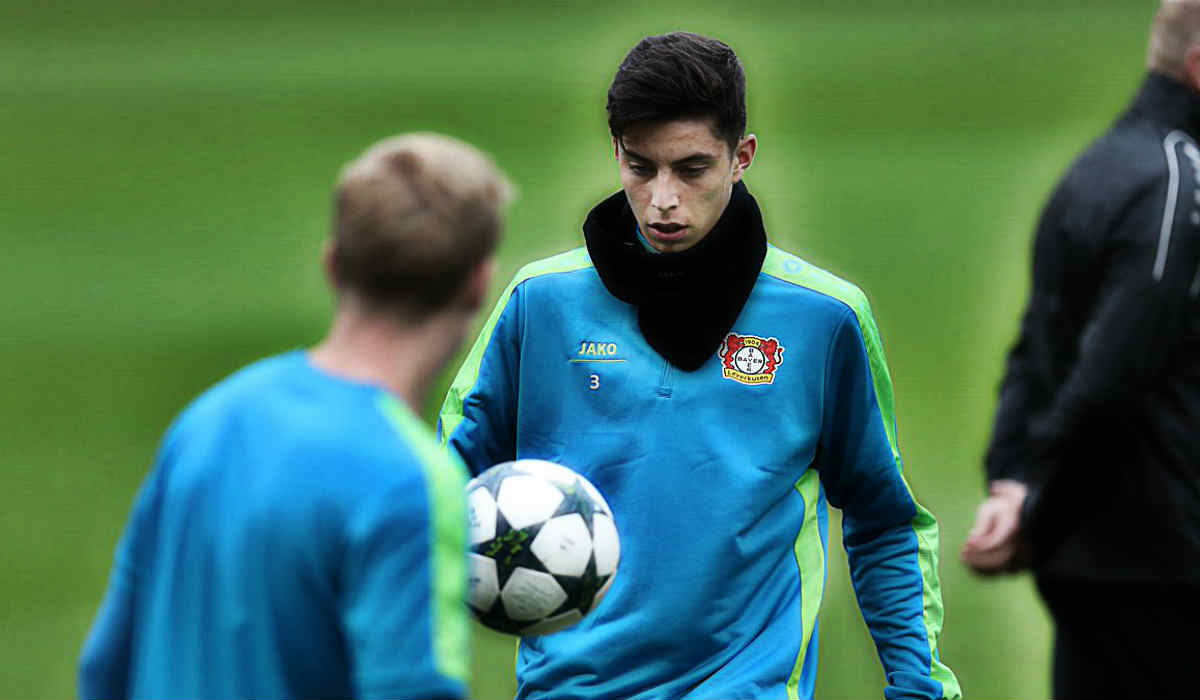 As for the balance between education and sports, Havertz says he is ready to do the work it takes to succeed at both.
"At the moment it is not easy to take school and football together. But I am determined to do both," Havertz said. He mentions that mathematics is not one of his favorite subjects. Leverkusen's youngster relies on his talent in German and sports when it comes to the requirements for his graduation.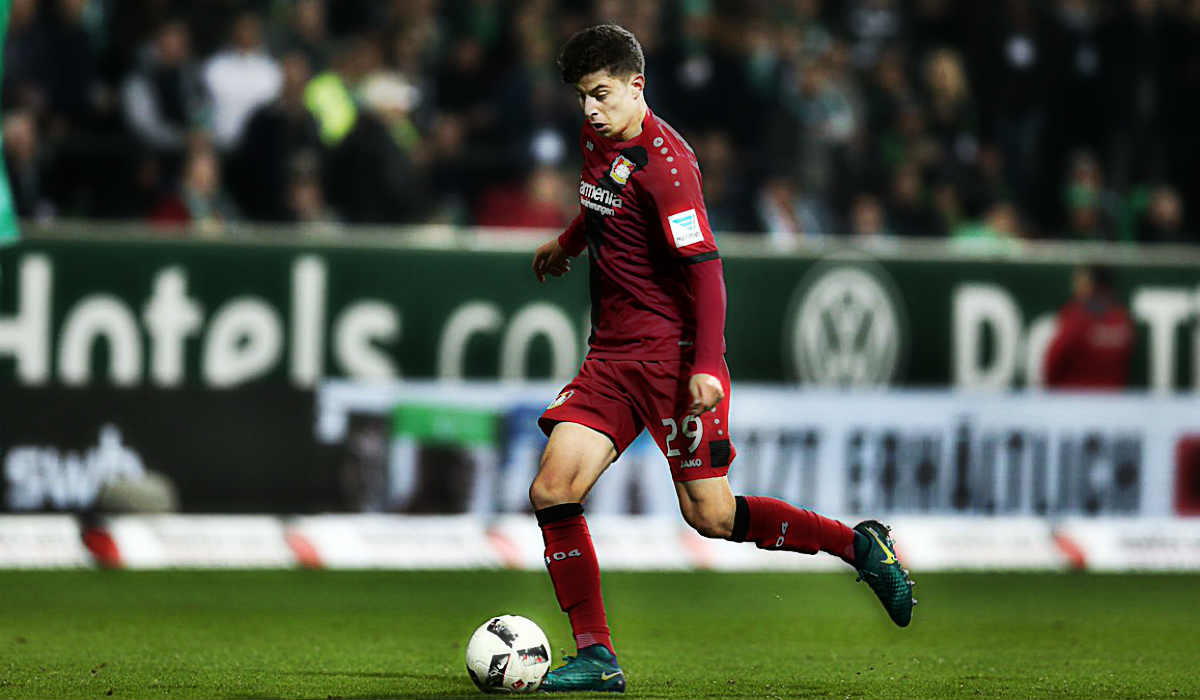 Teachers at the Landrat-Lucas high school in the town of Opladen near Leverkusen deliver homework by mail if Havertz misses lessons. When Havertz is around, he is a sought-after man both inside and outside the classroom, as his fellow pupils ask for autographs and selfies with the young up-and-coming star.
"We are happy that the teachers at his school understand his situation and provide that great assistance," Schmidt said.