Mohamed Salah, the Egyptian superstar in a recent interview admitted that he is unhappy with his coach Jürgen Klopp. Speculations are revolving around the 28-year-old's future at Anfield.
Salah joined 'The Reds' back in 2017 and has been a crucial part of the team ever since. The versatile forward has scored 110 goals in 173 appearances, including 16 goals in 21 games this season for the English side. Along with a fantastic goal scorer, he is also a key playmaker and has played some amazing football with his teammates with whom he resonates pretty well. Under Klopp's leadership, Liverpool has made great progress as a club, after Salah joined them they won the prestigious champions league and then won the premier league title after a gap of 30 years, in two consecutive seasons. Mo Salah is an integral part of Liverpool and has greatly contributed to the team's success, despite all that, chances are he might leave next summer.
SALAH DROPS A HINT
After the recent Liverpool win against Spurs, Salah gave an interview to Diario AS, a Spanish daily sports newspaper that concentrates particularly on football. After talking about the spurs game and champions league for a while, the reporter asked a rather sensitive question and the answer to which has left everyone pondering about Salah's future. 
Rumour mills, CHURN IT NOW 🙄#Salah #Liverpool #LFC #YNWA #Premierleague pic.twitter.com/gP3dn0UjoC

— FootTheBall (@FootTheBall) December 20, 2020
On asking will he ever play in the Spanish league and if they can rule out the prospects of him playing for Real Madrid or Barcelona, Salah replied, "I think Madrid and Barcelona are top clubs… We never know what is going to happen in the future, but right now I'm focused on winning the Premier League and the Champions League again with my club."
He was then asked how long does he think he will play for his current team to which he laughed and said. " That's a tough one, but right now I can say that everything is in the club's hands." 
In his interview salah also stated that he was unhappy with Klopp's last-minute decision of giving the captain's armband to Trent Alexander-Arnold rather than him in the champions league game against Midtjylland, he said, "Honestly, I was very disappointed. I was expecting to be the captain… but it's a manager's decision, so I accept it."
EX TEAMMATE ADDING FUEL TO THE FIRE
Salah's former Egyptian teammate, Mohamed Aboutrika in an interview with beIN Sports, a TV Network in the Middle East said that Salah was not happy in Liverpool, he said, "I called Salah about his situation in Liverpool and he is upset, but that would never affect his performance on the field," 
Aboutrika continued by saying, "I know that Salah is not happy in Liverpool, he told me the reasons why he is not happy but they are secrets and I cannot talk about it in public. One of the reasons that made Salah angry was that he was not the captain against Midtjylland." "In my opinion, Liverpool is considering selling Salah for economic purposes," he concluded.
SALAH IN LA LIGA
Salah won't be the first star player who would move from Liverpool to Barcelona. Luis Suarez and Philippe Coutinho, both had previously joined Barca but only one of them flourished in the Spanish side. Although Coutinho had his moments, he couldn't fulfill the fan's expectations and eventually was loaned out to Bayern. Mo Salah could face the same fate as Coutinho did, he would have to adapt to the tiki-taka style of play as soon as he can and compete for the heavily contested right-wing position. It could be a problem for the Egyptian King but only time will tell if he would move to Barça and impress the Catalans.
If Real Madrid wins the race for Mo Salah things might go well for them. Ever since Ronaldo left, Los Blancos (The Whites) haven't been able to reach their fan's expectations and seem to be struggling on the pitch. Real signed Eden Hazard as an attempt to fill the void created by Ronaldo's departure. The Belgian couldn't do well in his new side and became a victim of many injuries and is still recovering from one. Hazard was one of the best players in the English premier league but he couldn't follow the same in La Liga. Mo Salah can go through similar circumstances which can ruin his career or he could do really well in the aggressive side and own the Madridistas. Moving to either of the teams is kind of risky, but we feel that Mo Salah might be ready to make that gamble.
WHAT'S NEXT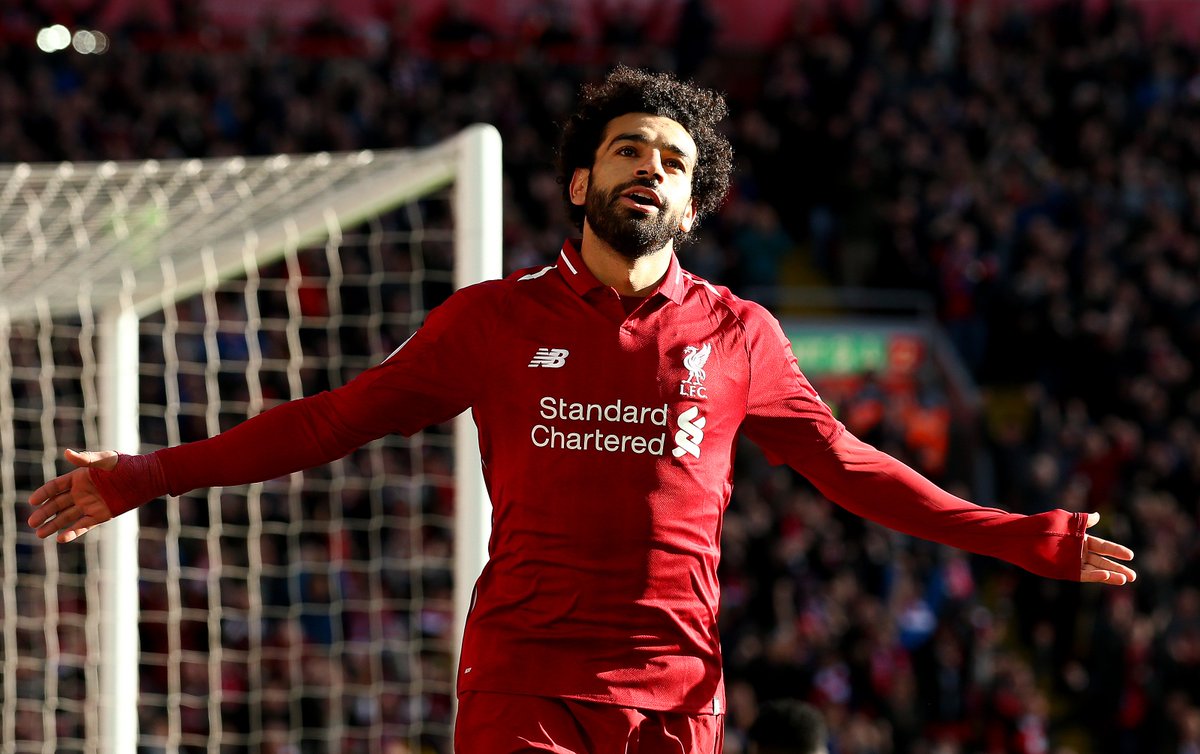 Although Salah hasn't made any definitive comments out in the public yet, he has stated that he hasn't ruled out the possibilities of him playing for the Spanish giants. It is highly probable that we will get to see the number 11 wearing a different kit in a few months. A lot of transfer bids have been made for the two-time premier league top goal scorer in the past, including from Barcelona and Real Madrid. Both the Spanish clubs have been looking to boost their attack for a while and might try their best to make this deal happen. Klopp when asked about the chances of Salah leaving for Spain, he stated he didn't have anything to say about that.
Liverpool has two options, they can either make Salah stay at least until his contract expires in 2023 or they can cash in on the forward. With all the rumours going around, Salah hasn't let it affect his game and has been playing top-quality football like always, but this can change as the situation starts to escalate. For the time being, all we can do is wait and see how everything plays out. The Spanish league fans would be delighted if Salah moves to Spain but the same cannot be said for the EPL fans. Salah has been one of the top players in England and has played some beautiful football. He has made the fans go nuts with his amazing ball control and sharpshooting and he will surely be missed if he goes.