It was a starry night in Bruges. Few of the biggest stars of world football descended onto Jan Breydel Stadium. It was also the first time the star trio of Lionel Messi, Neymar Jr and Kylian Mbappe started together for Paris Saint Germain. The home crowd were cheering every touch of those superstars and even wanted Messi to have some mercy. But as the tide turned, a young kid stole their thunder. Brugge's Noa Lang stood out against the star-studded PSG and won the Man of the Match award.
Player of the Match, the Champions League edition! 🤩 #CLUPSG #UCL pic.twitter.com/9mqOyx3BY7

— Club Brugge KV (@ClubBrugge) September 15, 2021
Lang started the game against PSG on the left-flank in a four-man midfield. The skilful winger was at his very best as he tormented the defence. Lang constantly asked for the ball and was wandering all over the pitch probing for spaces. Lang played a key role in Brugge's equalizer. The Dutch player almost won the game for Brugge with an exceptional effort. His every touch, pass and shot was amazingly applauded by the home crowd. After the end of the 90 minutes, he deservedly walked away with the Man of the Match award.
It was not a one-off performance as Lang was in scorching form in the new league season. Accordingly, Lang put on a show against PSG as the whole world took notice. He might have earned quite a few admirers after that performance. But one club that could've been cursing their luck was Ajax. The Dutch giants let Lang go for next to nothing. A determined Lang is proving his worth at Lang and looks destined to get to the very top.
THE ONE THAT GOT AWAY
Ajax through their De Toekomst academy have produced a lot of wunderkinds. They adapted the Cruyffian philosophy to maximise the efficiency of academies. However, the club have lost a gem in the form of Noa Lang and could forever look at him as the one that got away.
Noa Noell Lang was born in South Holland and joined the local club Feyenoord as a six-year-old. After some promising years, he was poached by the champions of the land Ajax. He was developed into a fine winger at their academy. Lang broke through into the first team at the age of nineteen. He made his league debut in the later months of 2019.
Lang created history as he became the first Ajax player to score a hat-trick on his first league start in sixty years. He also scored in their cup fixture a few weeks later. However, his coach Erik ten Hag wasn't impressed with Lang's attitude on and off the field. As Ryan Babel was signed on loan in January 2020, Lang was sent out to FC Twente on loan.
The following summer, he was loaned out to Brugge with an option to buy. The Belgian side exercised their option to buy as they were massively impressed with Lang.
Despite his exquisite quality, Lang had to leave Ajax due to problems with his coach. He said "It is clear that things were not right between the trainer and me. Everyone loved me at Ajax, except for one person. Many people think I am a funny, cheerful little guy who can also play football well. However, not everyone could do that. The moment I indicated that a transfer would be better, I was no longer in the trainer's plans."
BRUGGE'S BEST
Ajax's loss became Brugge's gain. The Dutch club certainly had to rue their missed opportunity. Lang took to the Belgian league like a duck to water. He was fluent right from the word go and felt at home. The Dutch lineage helped him settle well in Belgium as well. He got the number 10 jersey and looked set to own it for a long time.
Lang opened his count in the league with a penalty. He then went on a scoring spree with 16 goals and seven assists in the league as Brugge won a sensational league title. Lang participated in the Champions League as well.
Noa Lang all-time stats for Club Brugge:

✅45 games
⚽️21 goals
🅰️15 assists
📊directly involved in a goal every 90 minutes

Signed from Ajax for only 6M€. pic.twitter.com/jEAK8e5jms

— Football Talent Scout – Jacek Kulig (@FTalentScout) September 11, 2021
Lang is a left-winger with a blessed right foot. He belongs to the class of players famously known as the wide playmakers. He is also a versatile forward who could play as a second striker or on the right-wing as well. Lang is an early bloomer and has maturity beyond his age on the ball.
He demands the ball and is brave enough to charge at the opposition defenders. He uses his swift feet to dribble away from challenges. Lang looks to play cute passes behind the defenders instead of pumping it up the field. Despite being a winger, he doesn't cross much.
Lang drives to the byline and tries to enter the box. He can cut the ball well into the box to set up tap-ins. He prefers cutting into the wing and play line-breaking passes instead of crossing it into the box.
While it comes to shooting, he averages 2.6 shots per game, which is very high for a winger. Then again, it tells about his shooting which is very much from outside the box. Lang has a strong right foot and excels at shooting from within the box. He is often ambitious and tries for spectacular bicycle kicks.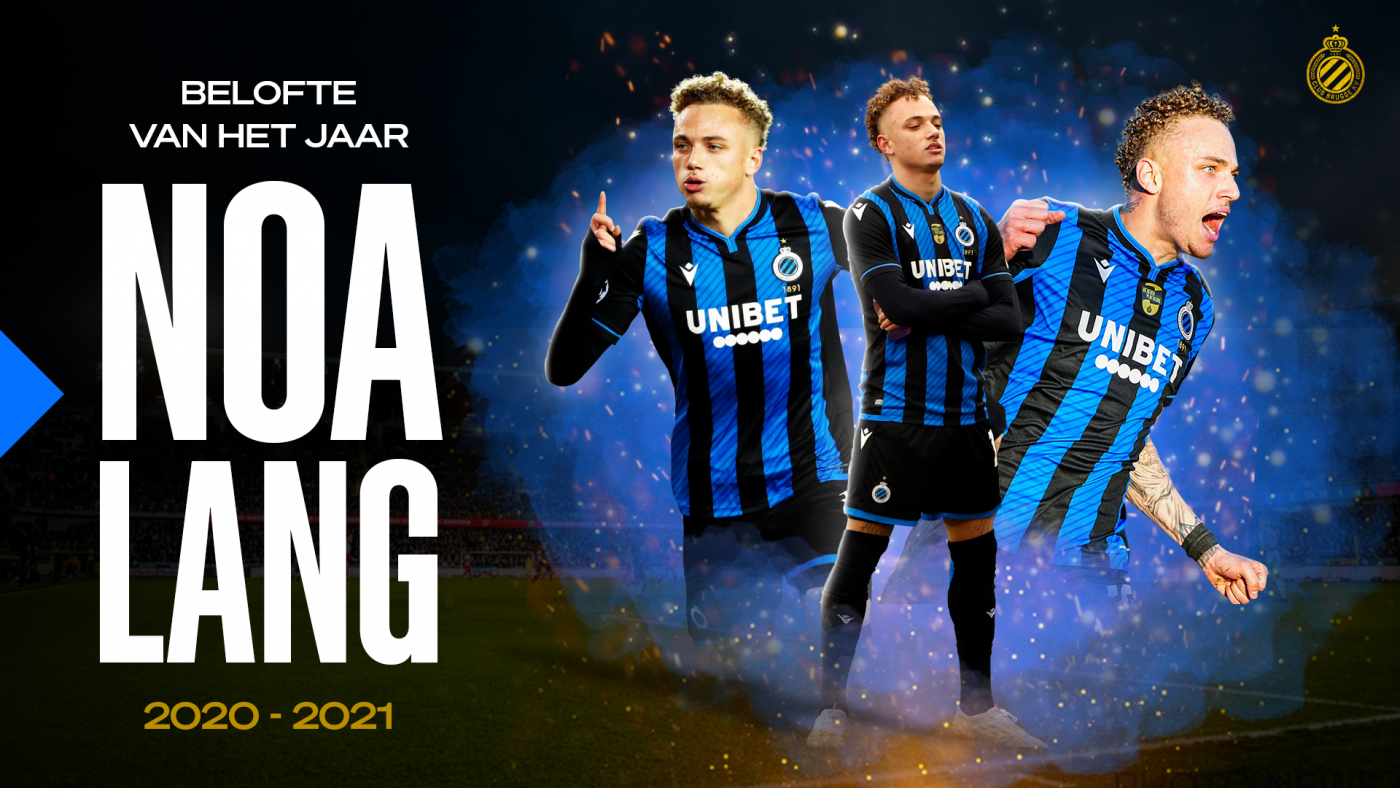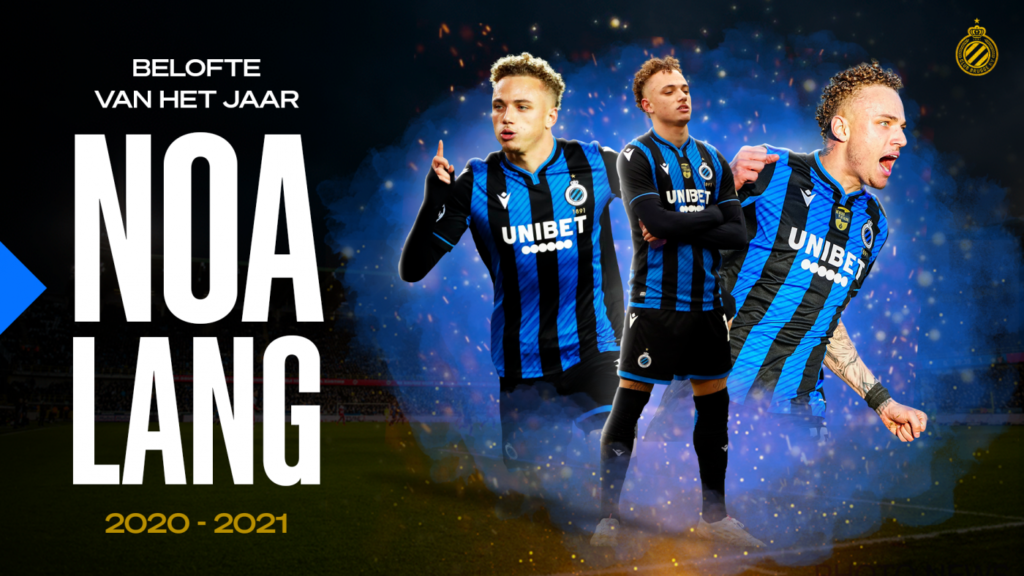 A spectacular season got better as he won the Pro League's Young Player of the Year award. He is in an elite company with Vincent Kompany, Youri Tielemans with that award win.
However, there was a controversy surrounding Lang after their league title win last season. He scored in the 3-3 draw against rivals Anderlecht to clinch the title. In the celebrations that followed, Lang was seen singing a song that contained anti-semitic slurs. When confronted about it, both the player and the club downplayed it. There were no further comments from the player as well leading to mixed opinions on the 21-year-old's behaviour.
THE ONLY WAY IS UP
After an excellent first season in Belgium, Lang became a firm fan favourite. His game was well appreciated in England and Spain as well. Leeds United and Sevilla were in the running for him only to be priced out soon. Hence Lang stays put in Brugge for one more season at least.
He started the new campaign in the same form with three goals and four assists in seven games. Brugge are top of the table by a slight single-point advantage. They were considered to be the punching bags in a Champions League group of death. But when PSG visited them, they defied logic.
PSG expectedly had the better opening with their stars running riot. Brugge yet defended well to only concede one goal in the opening quarter. They slowly grew into the game and guess who was at its heart. Lang was annoying PSG's right-hand side as he repeatedly took on Achraf Hakimi and Maruinhos. It was his reverse pass for the left-back Eduard Sobol that led to the goal.
Just imagine that ball went in.. 💭🔥 #CLUPSG pic.twitter.com/ARnMrHWaH0

— Club Brugge KV (@ClubBrugge) September 16, 2021
Lang held onto the ball and was cutting in when he suddenly shifted gears with a reverse ball to the overlapping full-back. PSG were caught napping as Sobol crossed the ball into the box as captain Hans Vanaken scored the equalizer. Lang wasn't done there as he kept asking questions to the opposition defence.
He went right, he dropped deep. He asked for the ball and played one-twos. Noa Lang for a moment thought he won the game as he went for a sublime overhead kick. Only he ended up catching it wrong. But the 22-year-old showed a lot of heart against a star-studded team. Despite so many stars on the pitch, he walked away with the Man of the Match award.
If he could replicate performances of a similar kind, Noa Lang could play for a top club very soon in his career.