Juventus center-back Patrice Evra has made peace with Luis Suarez after there heated rivalry during the duo's Premier League days.
Evra had accused Suarez of racially abusing him, when he was playing for Manchester United and Suarez was playing for Liverpool.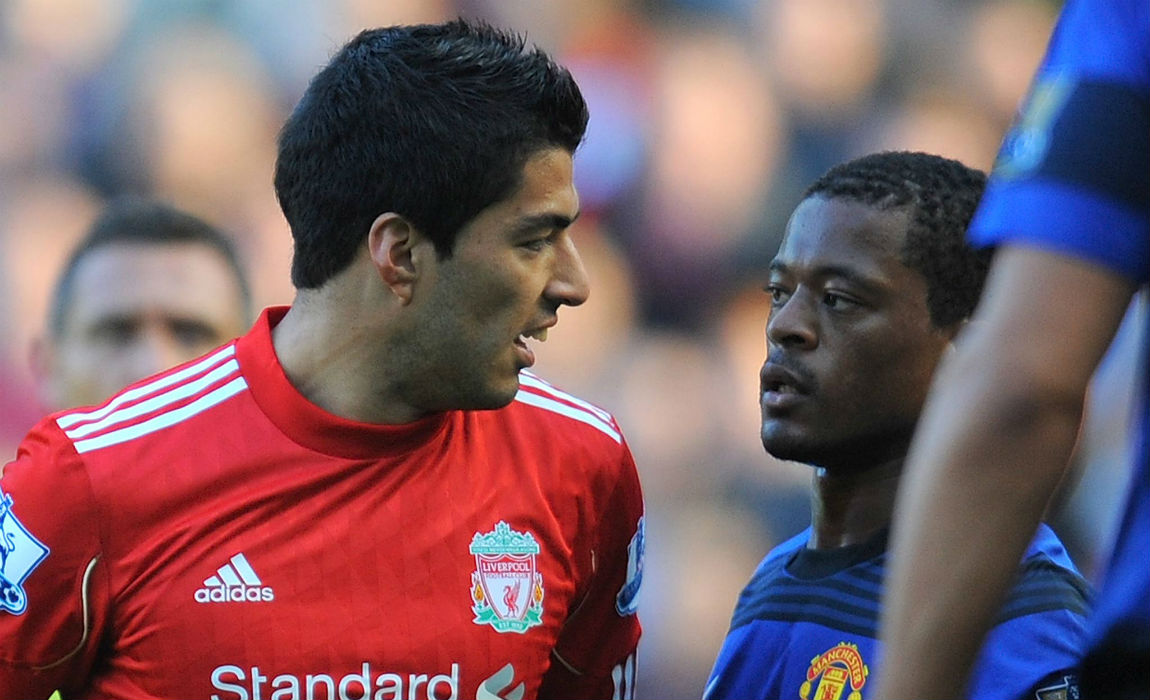 Suarez was found guilty of racially abusing Patrice Evra and was heavily punished by the FA.
However, Evra seems to have put it all in the past as the Juventus midfielder posted a congratulatory message to the Barcelona striker along with his picture on Instagram.
Luis Suarez was awarded the Golden Shoe after having a fantastic season with the Blaugrana, scoring 59 goals in just 53 games in all competition.
The 29-year-old is widely regarded as the best striker in the world and is currently in red-hot form, having scored 6 goals in 8 La Liga matches.
"In my instagram there is only love, never hate," the 35-year-old Juventus full-back wrote on the social network.
"Luis you are a great player, he is the best No. 9. Congratulations Luis." his message continued.
Former Liverpool captain Steven Gerrard also praised the Uruguay international as he posted a picture with the caption 'Best number 9 on the planet #mymate'.
Evra seems to have finally forgiven Suarez and it is good not just for football but all of us.