Chelsea star Pedro Rodriguez went into the crowd to apologize to fan who was hit by the ball when his stray shot hit her on the nose.
The women had to be attended by the St John's Ambulance staff after being hit by the ball.
Also Read: Pedro Is Enjoying London As He Aims To Become A Chelsea Legend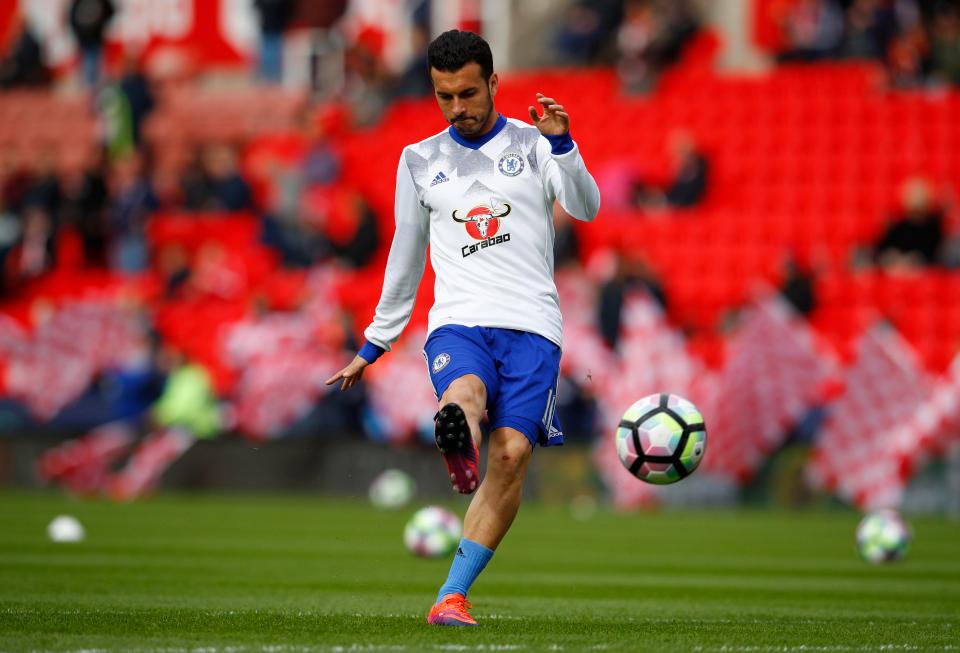 Pedro was in his pre-match warm up when he swirled the ball at the goal post, but the shot went off target and hit a travelling Chelsea fan sitting in the crowd.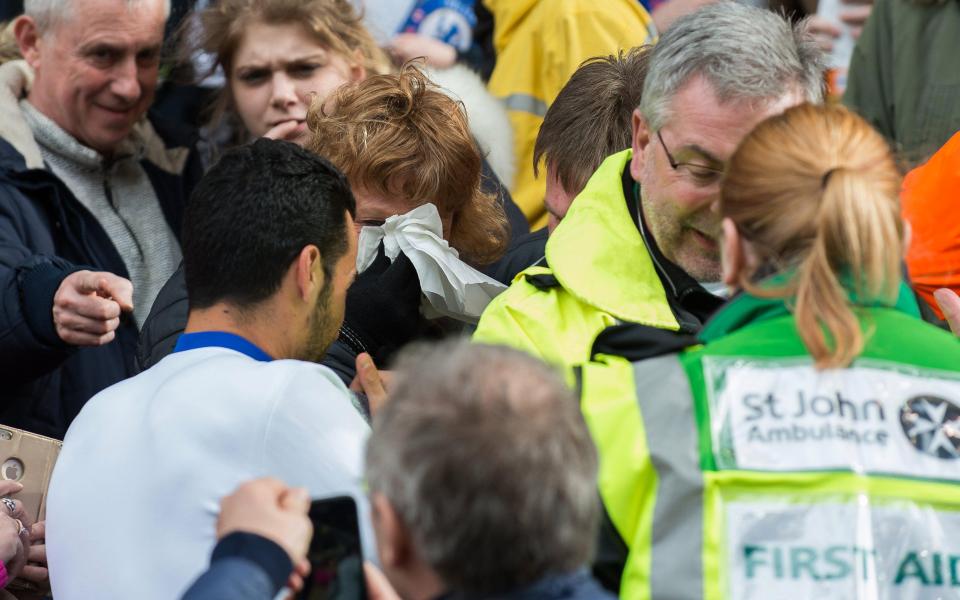 Pedro, went up to the Blues fan and apologized for the incident as the Chelsea star also presented her with his match shirt – while she was clutching tissues to her nose.
Also Read: 'Chelsea Now Have Barcelona's Pedro'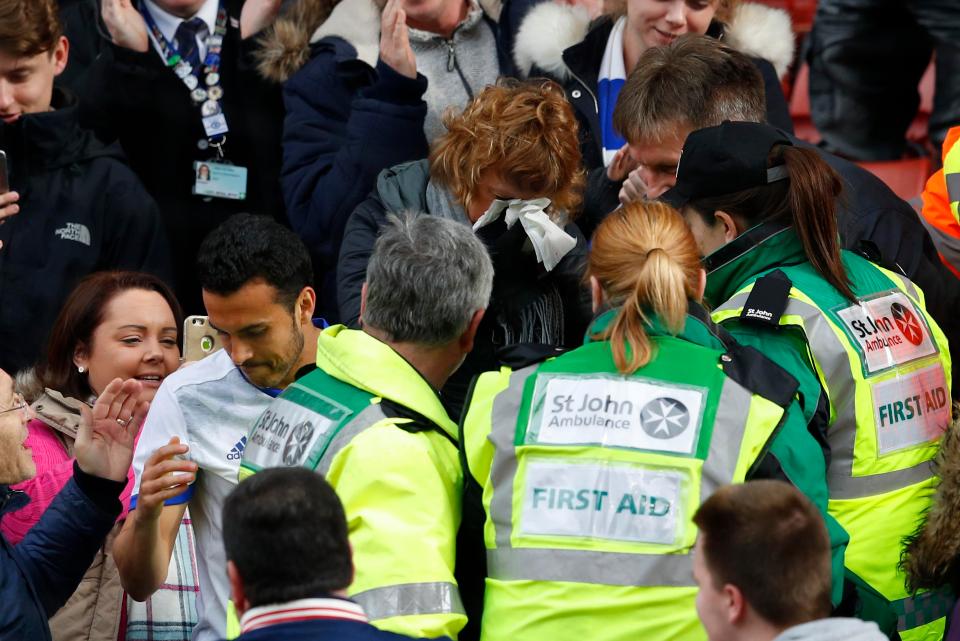 Although, Pedro didn't score at the Bet 365 Stadium, but the Chelsea star made sure that the travelling fans continue to admire him, not just for his game but also for his humility.
Chelsea earned yet another three points thanks to a goal each by Willian and stand-in skipper Gary Cahill.
Also Read: 'Conte Gave Us The Belief That We Could Win The League' – Pedro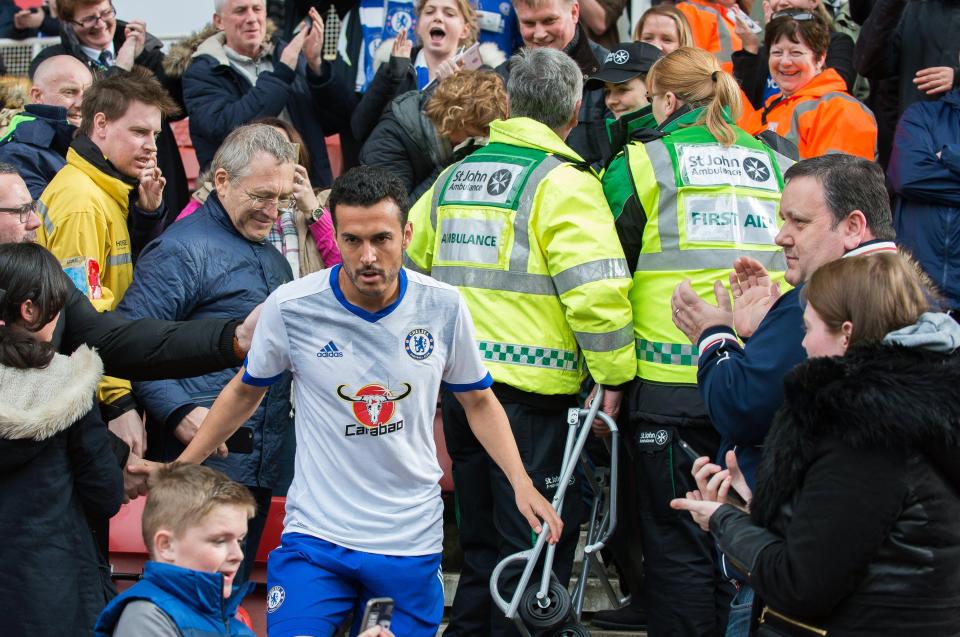 Willian scored with a free-kick, although he was helped by an error by Stoke stopper Lee Grant, as he fumbled the ball back into his own net.
Also Read: Pedro, Hazard, Costa Backed By Super Kante.. But Conte Still Wants More From Chelsea