Brazil football legend Pele has congratulated countryman Neymar for his world record transfer to Paris Saint-Germain on Thursday.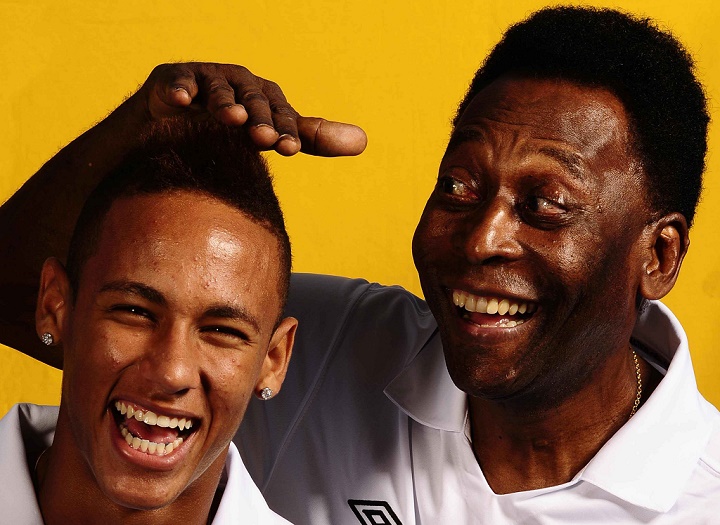 "Congratulations Neymar and good luck with this new challenge," the three-time World Cup winner wrote on social media.
Alongside the text, Pele published a photo of himself raising the World Cup trophy next to the Eiffel tower.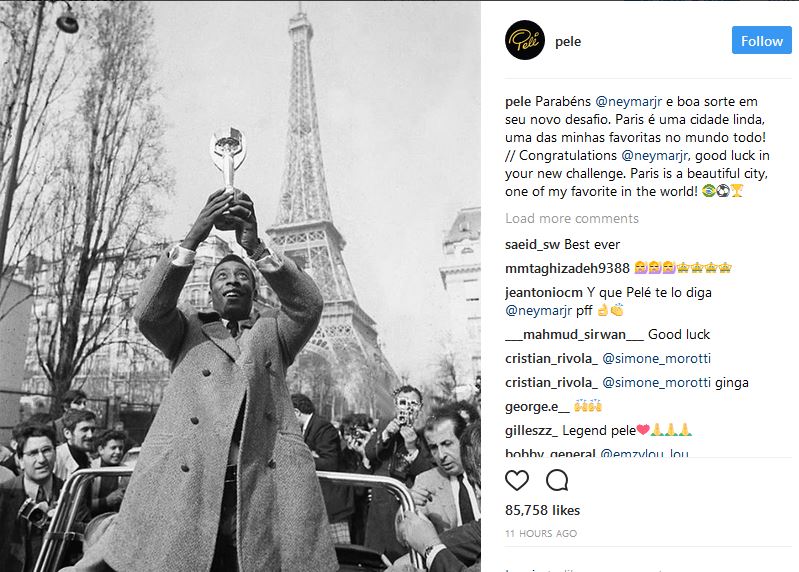 Paris Saint-Germain ended weeks of speculation by paying Barcelona the 222 million-euro release fee written into Neymar's contract with the Catalan club.
The 25-year-old will be officially presented to Paris Saint-Germain's fans at Estadio Parc des Princes on Saturday.
The Brazilian will wear the No. 10 shirt for the Ligue 1 outfit after Argentinian playmaker Javier Pastore volunteered to relinquish the number for his new teammate.
"I'm very happy to join Paris Saint-Germain," Neymar said in a club statement. "Since I arrived in Europe, the club has been one of the most competitive and ambitious.
"The biggest challenge, and what motivates me most, is the possibility to help the club win titles, which is what all of the fans want. I will do everything I can to help my teammates, open new horizons for my club and bring happiness to millions of fans around the world."