Manchester City boss Pep Guardiola has joined hands with protesters in Barcelona to demand independence of Catalonia.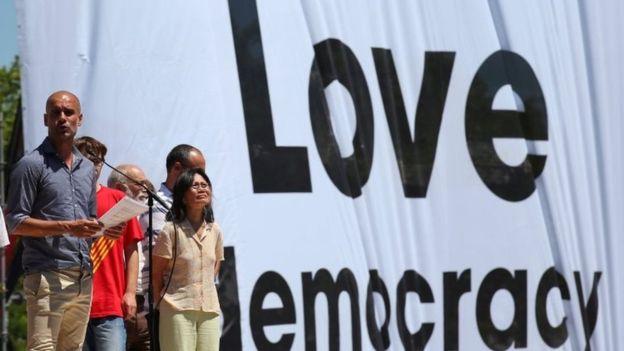 He launched a strong appeal for voters to come together and join an independence referendum scheduled for 1st October.
Guardiola said: "We will vote, even if the Spanish state doesn't want it. There is no other way."
A study suggests that the Catalonian people would reject independence, but most are in favour of holding a referendum.
Catalonia regional government leader Carles Puigdemont revealed plans of holding the vote later in 2017, subverting the government and disobeying a decision made by by Spain's Constitutional Court.
However, there are doubts whether the referendum will go ahead.
Guardiola, who is famous in Catalonia for his illustrious career both on and off the football pitch – also asked for international help against "the abuses of an authoritarian state" at the independence rally.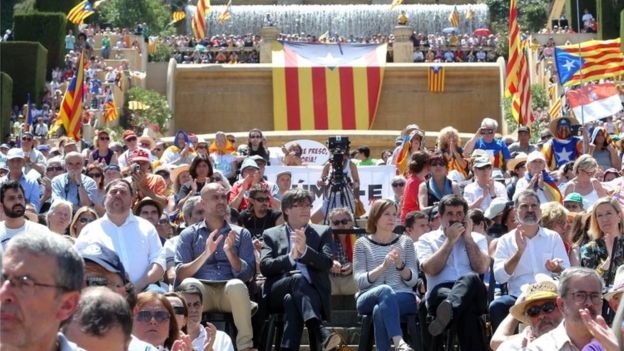 According to local authorities, 30,000 people took part in the rally but a separatist source claimed that the actual footfall was around 47,000.
Catalonia plans to vote for independence defying Spain in October.