Southampton's recent transfer strategy has been an interesting one and one which could help them stay ahead of the curve before other teams catch on. In recent seasons, the Saints have targeted youth academy players from the top six clubs, where they sign players who have received high-quality coaching without the game time to prove their worth.
The big six in the Premier League; Chelsea, Spurs, Arsenal, Liverpool, Manchester United and Manchester City, stockpile youth players in their academies, in the hope that one out of the larger group of players turns out to be world-class, increasing the chance of their youngsters being successful. Having a large number of players means that some players don't get the game time they deserve, and look to leave the club in search of first-team football. These players arrive at cheaper prices, due to the unknown quality they possess, and how that may translate to Premier League football.
Also read: The next Golden Generation for Belgium
Next in line is Romeo Lavia, the 18-year-old Belgian defensive midfielder who joined Southampton for £12 million, with Manchester City having the option to buy him back for £40 million. As a 16-year-old, the Anderlecht starlet arrived at Manchester City and within six months, was already knocking on the door for the under-23 Elite Development Squad. The teenager, still studying at school, won City's academy player of the year award that same season. After two cup appearances for Pep Guardiola's first-team, he realised he wanted more.
Now, Lavia has accepted his biggest challenge yet. Signing for Saints in the 2022 summer transfer window, the 18-year-old has missed just 30 minutes of the first five Premier League matches. Lavia experienced first-hand the very top level of European football. He was also on the bench for both of the Champions League semi-final matches versus Real Madrid last season.
First player born in 2004 to score in the #PL ☝️

✨ @RomeoLavia pic.twitter.com/IwasnmNiJR

— Southampton FC (@SouthamptonFC) August 31, 2022
How good is Romeo Lavia?
City signed Lavia in 2020 from Anderlecht's youth set up where Citizen legend Kompany was manager, with the former defender reserving serious praise for the new Southampton signing. The 2021/22 season saw the 18-year-old handed two senior appearances with a start in the EFL Cup against Wycombe Wanderers and a brief cameo in the FA Cup against Swindon Town.
Romeo Lavia spent the last season playing for Manchester City's under 23's in the Premier League 2. Manchester City won the league, finishing six points ahead of 2nd placed West Ham. In that winning run, Lavia played a key role as the lone 6, starting 20 of the 26 games.
Lavia is a holding midfielder, who excels in his ability to retain the ball in the build-up phase, as well as possessing the ability to play progressive passes through to more creative players in the final third. Lavia is a tenacious ball winner and ball carrier. The map above shows his willingness to be on the ball in both halves, whilst staying central and always offering his teammates a passing option. Although he is right-footed, Lavia is comfortable with playing in tight areas with both his right and left foot.
Romeo Lavia is very intelligent, and can often predict where the opponent will play the pass before it is kicked. His great reading of the game, as well as his strong positional discipline, allows him to be in the right place at the right time to win the ball back as soon as it is lost. Furthermore, Romeo Lavia is tenacious and athletic. He has the ability to cover large amounts of distances over a shorter amount of time, which allows him to intercept passes even if he is slightly out of position.
Romeo Lavia stats
With Lavia a more defensive midfielder, his characteristics mainly replicate those of Ibrahima Diallo more than James Ward-Prowse's box-to-box qualities. However, his ability to cover ground quickly certainly replicates that of the Saints skipper.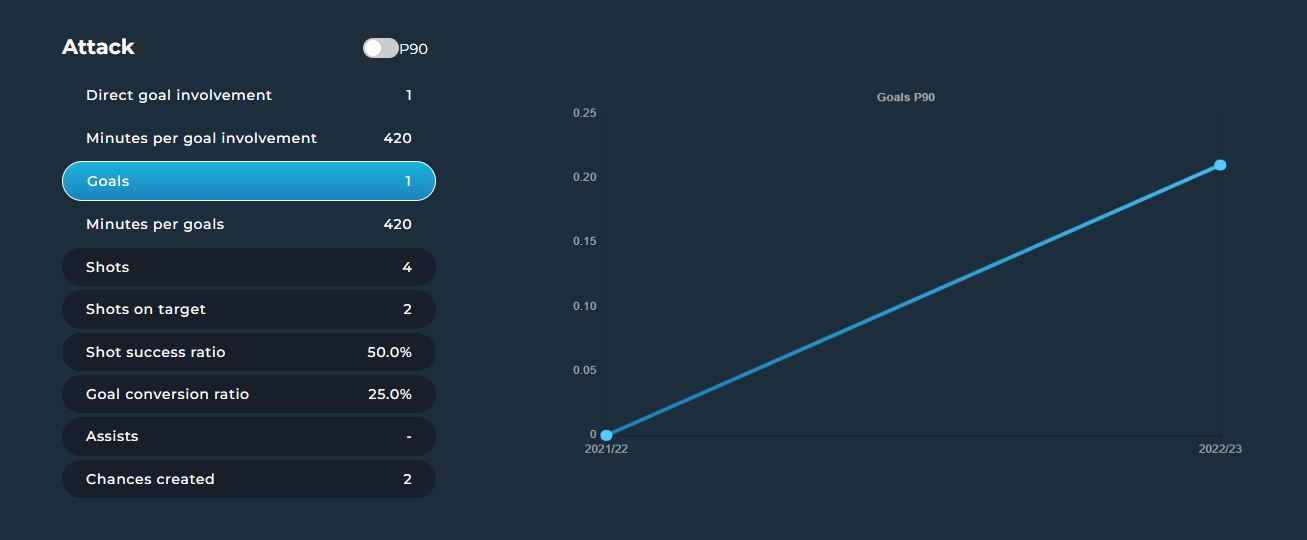 It has to be noted that the youngster's disciplinary record has been mixed but was certainly improved on the 2020/21 campaign. The Belgian picked up nine yellow cards in 31 appearances across both City's Under-23s and Under-18s during that season but that number fell to three in 29 matches last term.
However, with good composure on the ball and adding some bite to the midfield, both Romeu and Diallo will have some serious competition to fend off despite Lavia's age and lack of first-team experience.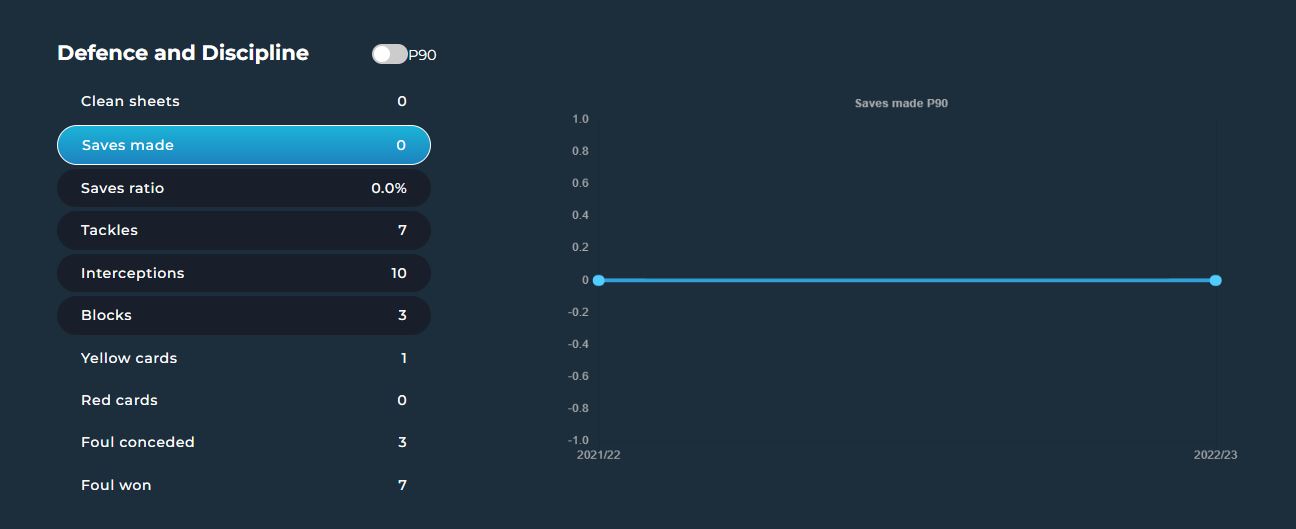 Romeo Lavia scout report
In terms of how Lavia plays, he is extremely gifted for being 17 years old. Of all Lavia's traits, the first thing that is immediately apparent is his tenacity. He is everywhere in the midfield. Not only does he have great pace, but he uses it intelligently. Manchester City's U-23 team play very similarly to the first team, which is to control tempo and possession, and to press aggressively when the ball is lost.
His ability to break up play in the midfield looks like it comes natural to him, and he is just acting on instinct. In this area, he reminds many Manchester City fans of a club legend: Fernandinho. Fernandinho had become a master at pressing effectively in the Manchester City high press using intelligence, tenacity, and pace.

The holding midfielder is a position where you must be reliable in possession, and while for the most part, Lavia is that, his tendency to carry the ball up the pitch through dribbling has at times backfired. There have been occasions where he has tried to take on too many players, causing him to lose the ball in dangerous positions outside his penalty area. This is something that will get regularly punished at the top level, and these mistakes in decision-making will need to be ironed out from his game.
The strike 💥
The passion ❤️@RomeoLavia's #PL account: OPEN 🔓 pic.twitter.com/wWXEq5RwfY

— Southampton FC (@SouthamptonFC) August 30, 2022
These flaws are all common in younger players, and if given adequate time, these areas should strengthen over time and shouldn't be a problem. After all, he is an 18-year-old about to play his first season of competitive first-team football.
Another strength Romeo Lavia brings to the table is his awareness. Constantly scanning over his shoulder allows Lavia to gain a clear image of everything that's around him so he knows exactly what to do when the ball arrives.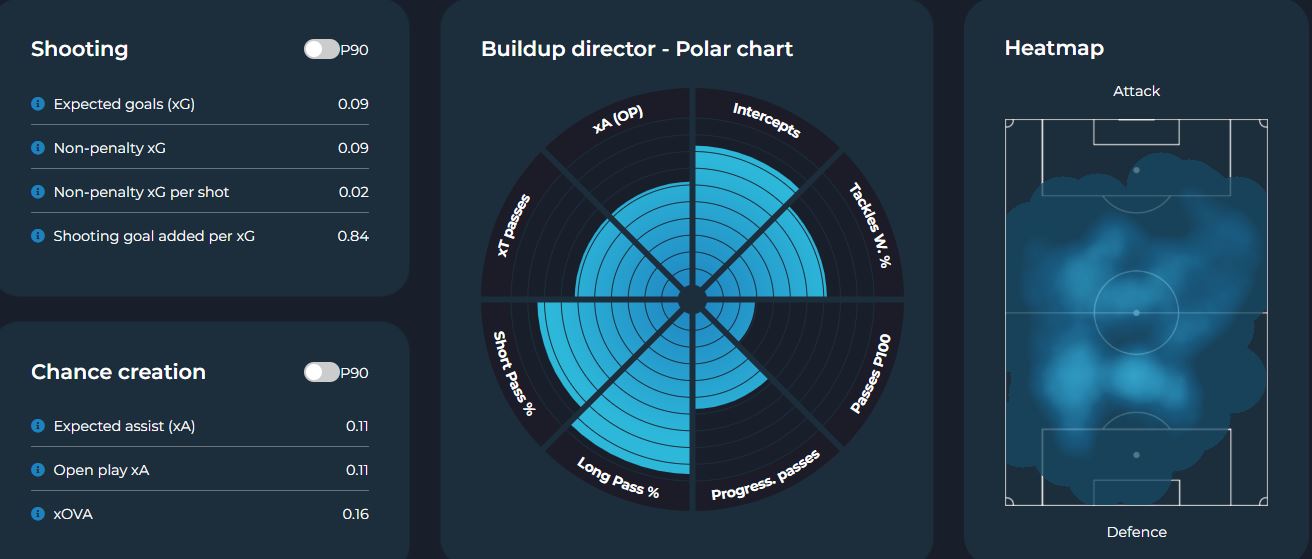 Romeo Lavia Southampton form and future
When watching Lavia do his defensive work, it is easy to see parallels in this area with Lavia and Fernandinho. The young Belgian does sometimes have a tendency to be too aggressive with his pressing or chase the ball, which can leave space open in behind.
Another trait that is evident in the way Lavia plays his skills with the ball. In the Southampton system, the defensive midfielder will often have his back to goal and receive the ball under pressure. Lavia is extremely impressive in these situations, which is surprising at such a young age. It is very rare that he is dispossessed in midfield or makes an errant pass to a teammate resulting in an interception. Lavia is very good at receiving the ball on the half-turn and either dribbling out of trouble, or making the right pass to an open teammate to break the opponent's press.
Romeo Lavia's start to the new life at Southampton has been nothing short of incredible. He already has one goal which he will remember for the rest of his life. As far as his future is concerned, the young Belgian can sit back and relax and enjoy his latest chapter at the St. Mary's Stadium.