Former Barcelona superstar Ronaldinho met several NBA All-Stars as he enjoyed the All-Star game at the weekend in New Orleans, United States.
Legendary NBA star LeBron James was all business with the 36-year-old, while Milwaukee Bucks' upcoming star Giannis Antetokounmpo told the toothy Brazilian that he is "big fan" as they switched jersey's.
Also Read: Pogba Fee Would Look Cheap In A Couple Of Years – Mourinho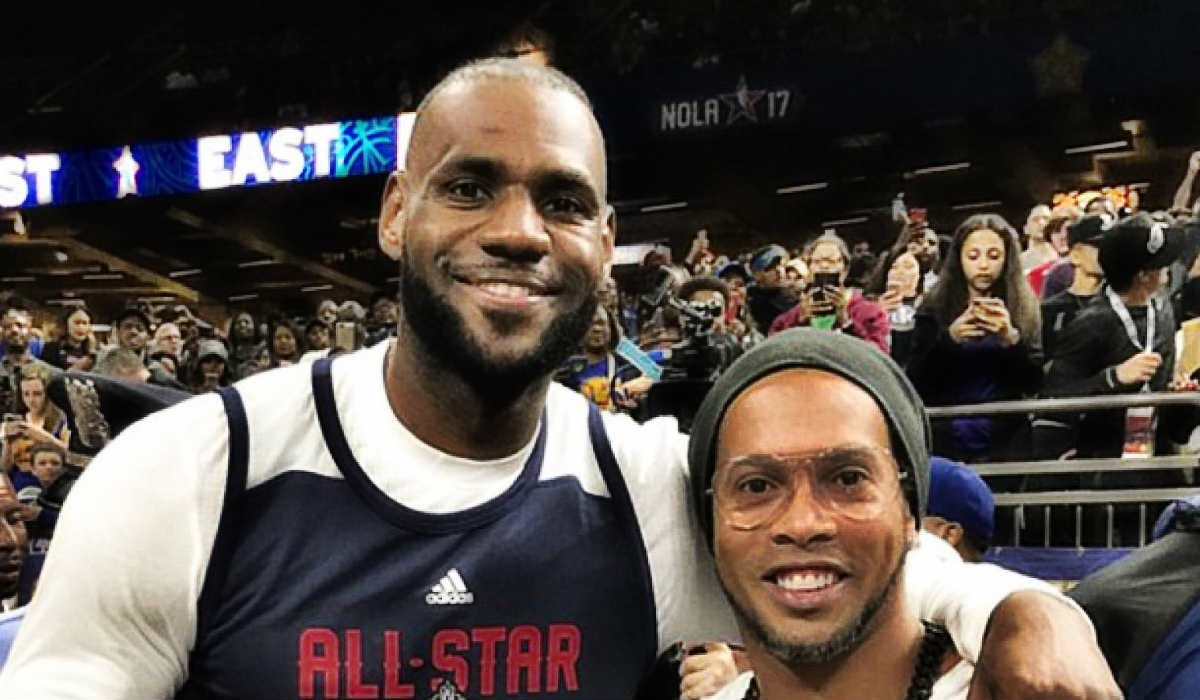 Meanwhile, Kevin Durant of the Golden State Warriors bowed in front of Ronaldinho before hugging him.
Durant's team-mate Klay Thompson told Ronaldinho that he watched him play "all the time" as he invited the iconic Brazil star to a Warriors game.
Also Read: Big Baby Balotelli Sees Third Card In Short Nice Career As They Edge Past Lorient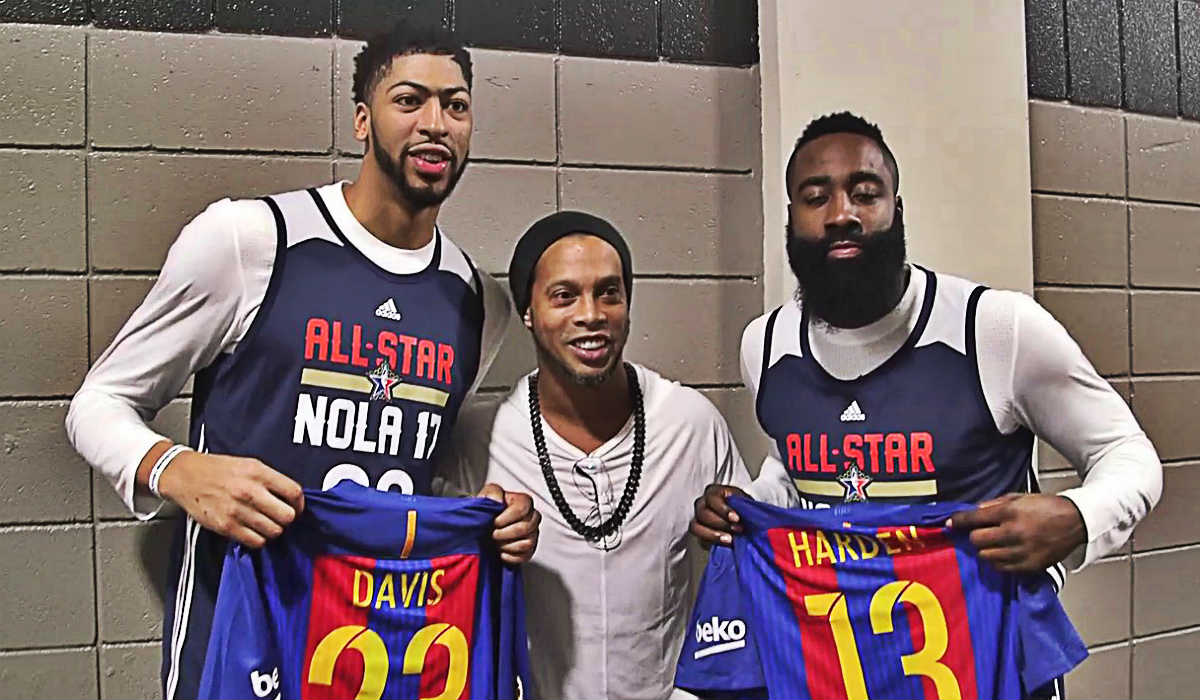 However, former FC Barcelona basketball player and current Memphis Grizzlies star Marc Gasol was the most excited.
"The meeting with Roni was spectacular," the Spain international said. "He's a reference point in the world of sport, a standard, a star, a Barcelona legend. I'm very happy and excited."
Also Read: Pep Guardiola Blasts Arsene Wenger Criticism For Being 'Unacceptable'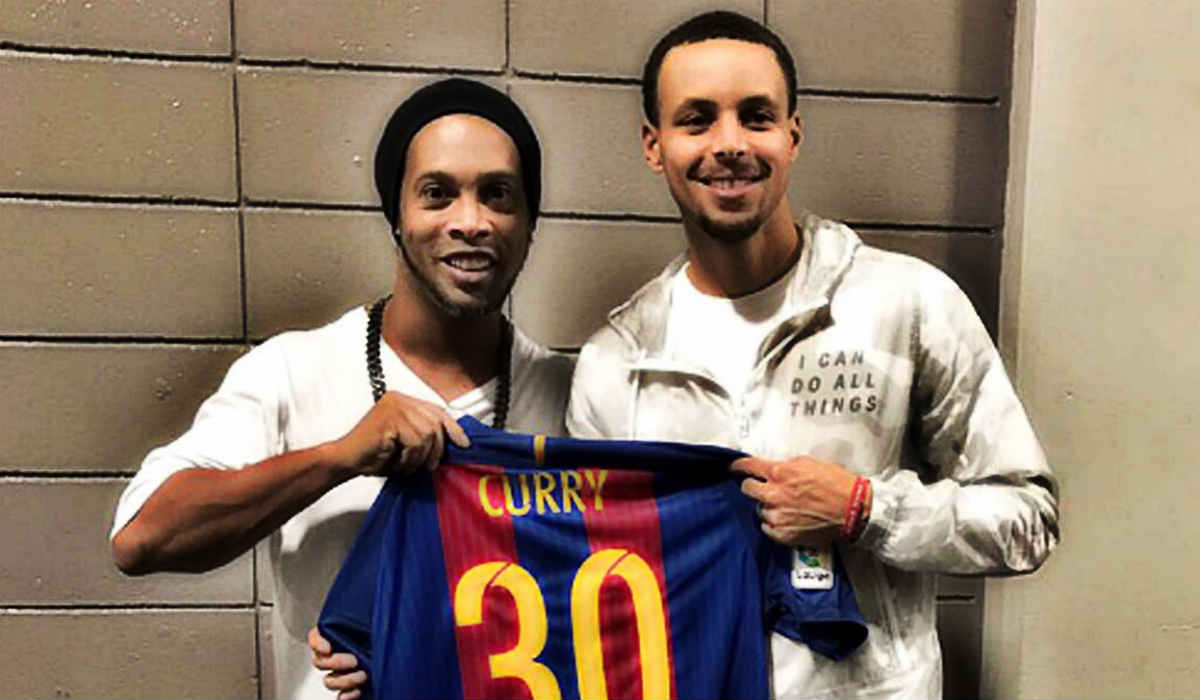 Dinho also revealed his plans for the incoming gifts, as he said that every item will go into his museum – alongside Michael Jordon and Kobe Bryant.
Watch the video here:
Also Read: Jose Mourinho Always Knew Zlatan Would Be The Game Changer At Manchester United