Cristiano Ronaldo is enjoying the best days in his career despite being 32-year-old. He won the La Liga, the Champions League, welcomed his new-born twins, a happy relationship with girlfriend Georgina Rodriguez and now his own customised boots.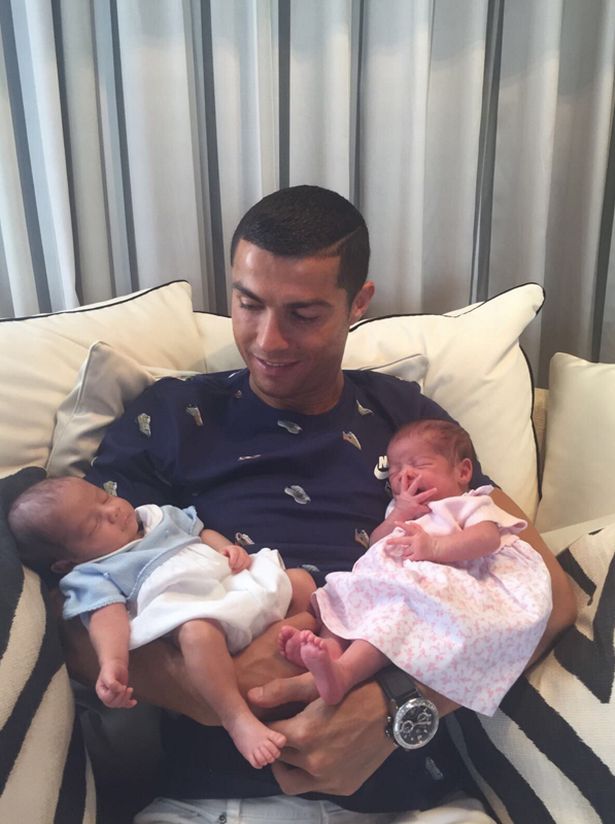 The Portugal skipper got crystallised boots made to celebrate his magnificent spell in England and Spain which are now in his personal museum for exhibition.
He burst into the scene after joining Manchester United under former Red Devils boss Sir Alex Ferguson and is now regarded as the world's best player at Real Madrid in La Liga.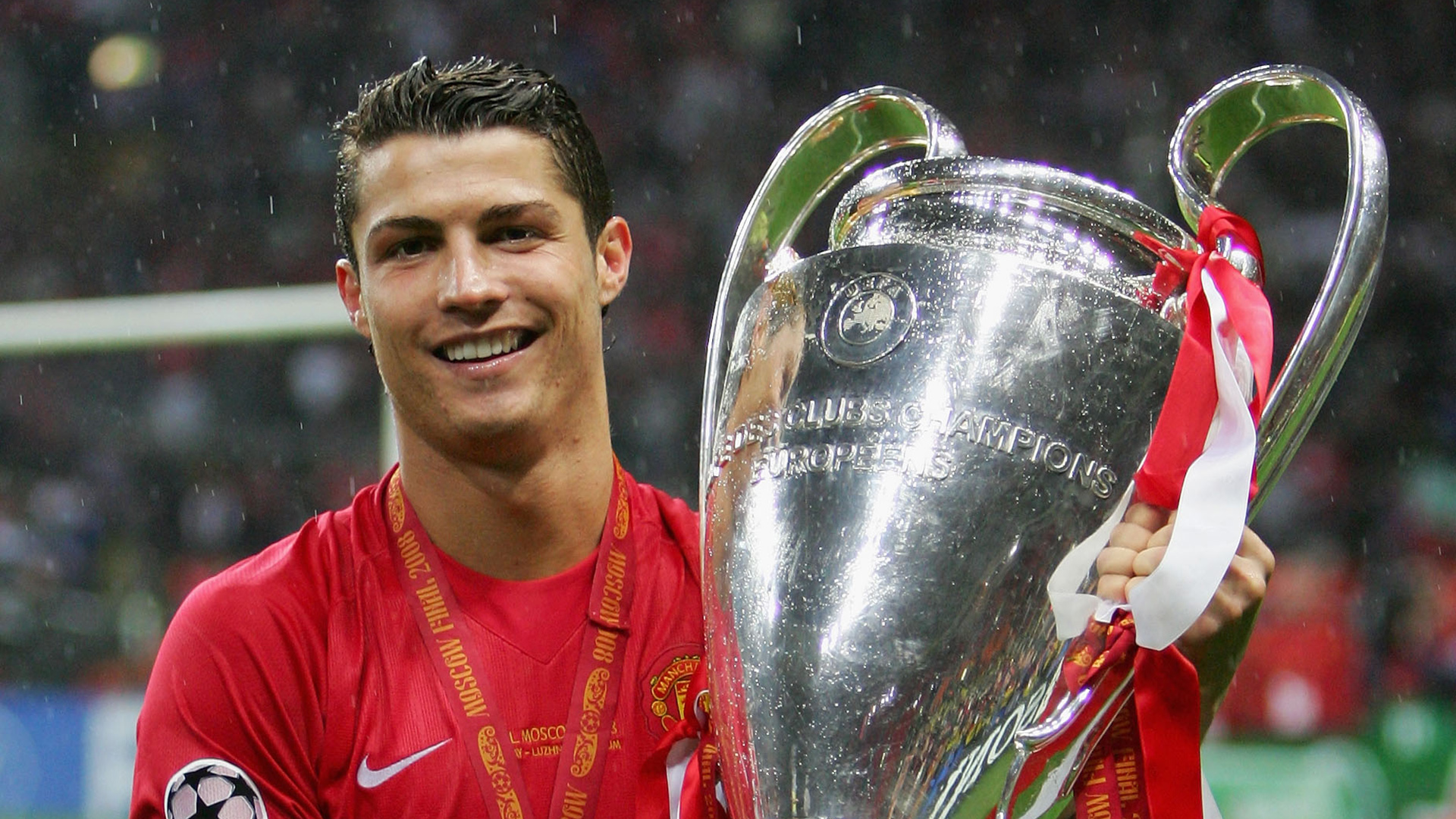 Before moving to Old Trafford, Ronaldo donned the No 28 shirt at his boyhood club Sporting Lisbon, but after he made a switch to Manchester United in 2003, Sir Alex Ferguson urged him to wear the No 7 shirt, previously donned by club legends – David Beckham, Eric Cantona and George Best.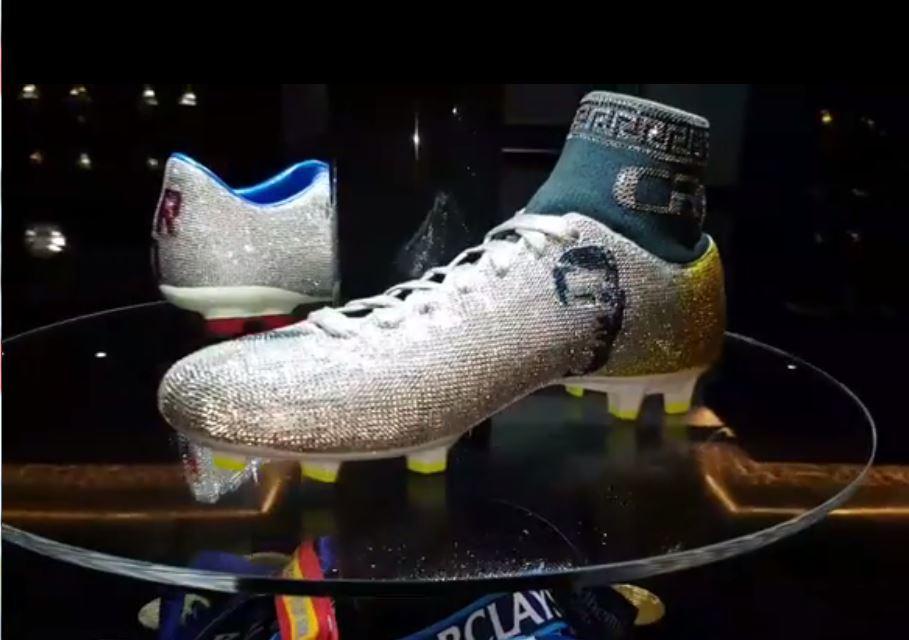 Manchester United is very close to his heart and he has always considered Sir Alex as his father in the game.
Ronaldo, who has always accentuated that United is the club where he mastered the art of football has dedicated a pair of customised blingy boots with glitzy gems and a silver theme throughout the body – to his magical spell in England.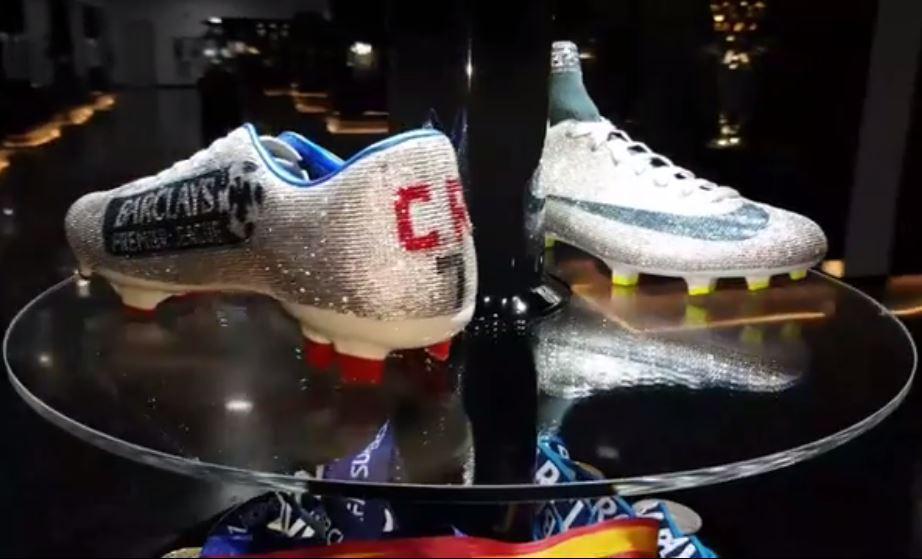 The Premier League pair has been designed by Daniel Tokunbu, which flaunts the iconic lion on on side and the logo of the top-flight on the other.
And at the back, Ronaldo's international brand 'CR7' can be clearly spotted in a red and black colour combo.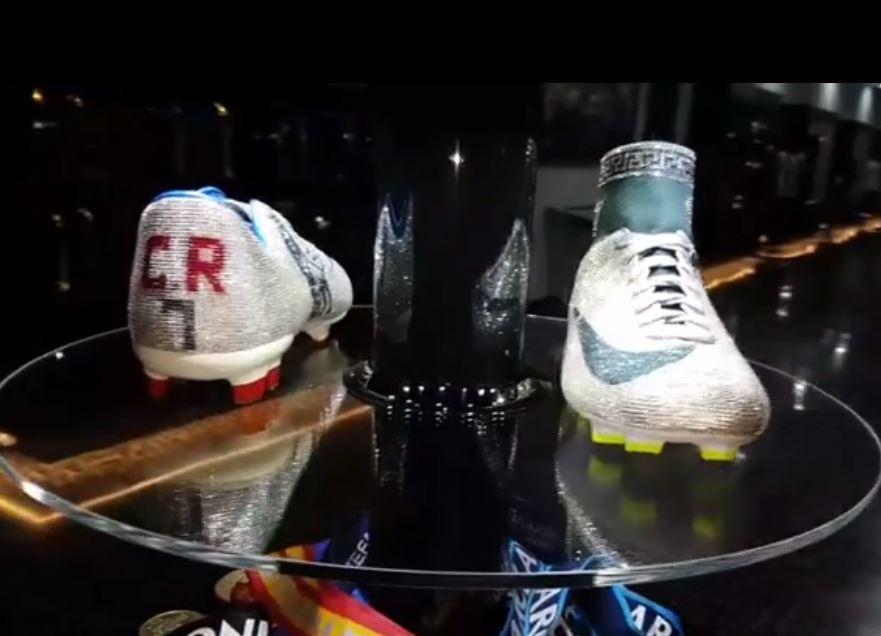 But Man Utd fans should not think that this is an indication of him leaving Real Madrid for making a sensational return to Man Utd. Recent reports have suggested that the four-time Ballon d'Or winner will stay at the Spanish club at least for two more years.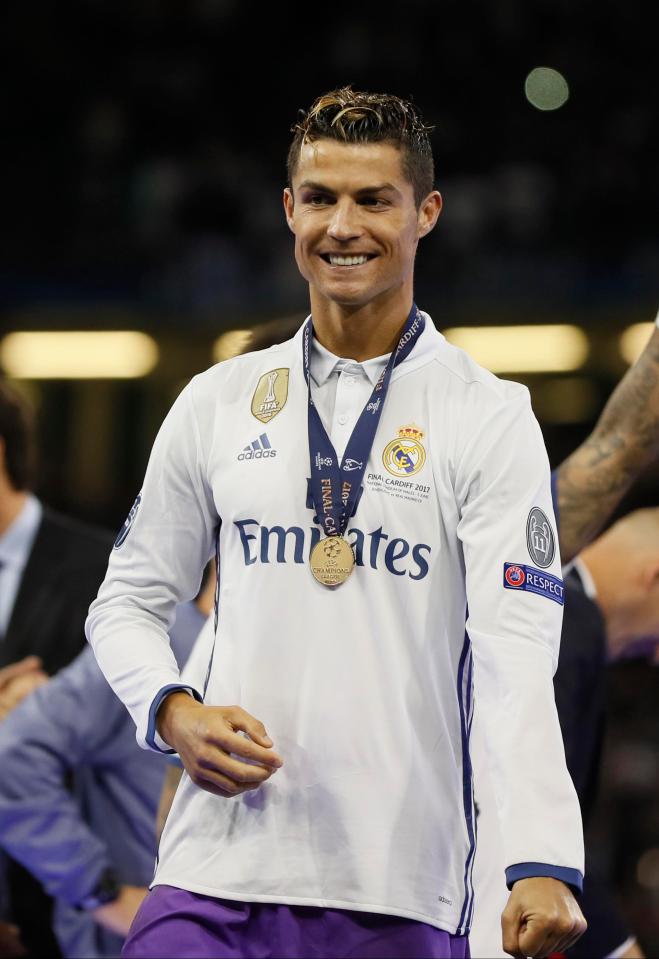 He went to reach greater heights at Real Madrid and the FIFA player of the year has had also made himself a customised La Liga pair to commemorate his time playing in Spain.
The La Liga pair has sports the Real Madrid colours – featuring the logo of the Spanish top-flight, his no.7, his face and name on the body.
His customised boots made out of crystal has been kept at his museum – 'Museu CR' in Madeira, Portugal.
Just outside the museum stands a 10ft bronze statue of Ronaldo with a plate underneath reading: "Melhor Jogador Do Mundo" – translated to simply "Best Player In The World."
Inside there are two lifelike mannequins, various jerseys and replica Premier League, Champions League and Community Shield trophies, countless Ballon D'Or awards, and a replica of the famous Henri Delaunay Cup to signify Portual winning Euro 2016.
Inside the beautiful museum one can spot two lifelike mannequins, various jerseys, replica Premier League, Champions League and Community Shield trophies, four Ballon d'Or awards, and a replica of the Euro 2016 trophy that he won with Portugal.
He proved his mettle at Man Utd and played a pivotal role to guide them to an FA Cup, three Premier League titles in a row, one Club World Cup and a Champions League trophy. And after joining the Los Blancos he went on to clinch three La Liga crowns, two Copa del Rey titles, three Champions League trophies and two Club World Cups – if we just count the major trophies and also leaving aside the personal accolades.