Hull City midfielder Ryan Mason has undergone an emergency surgery after suffering a fractured skull in Sunday's clash against Chelsea.
Mason had a horror clash with Chelsea defender Gary Cahill in the 20th minute and was subbed-off after a lengthy treatment on the pitch.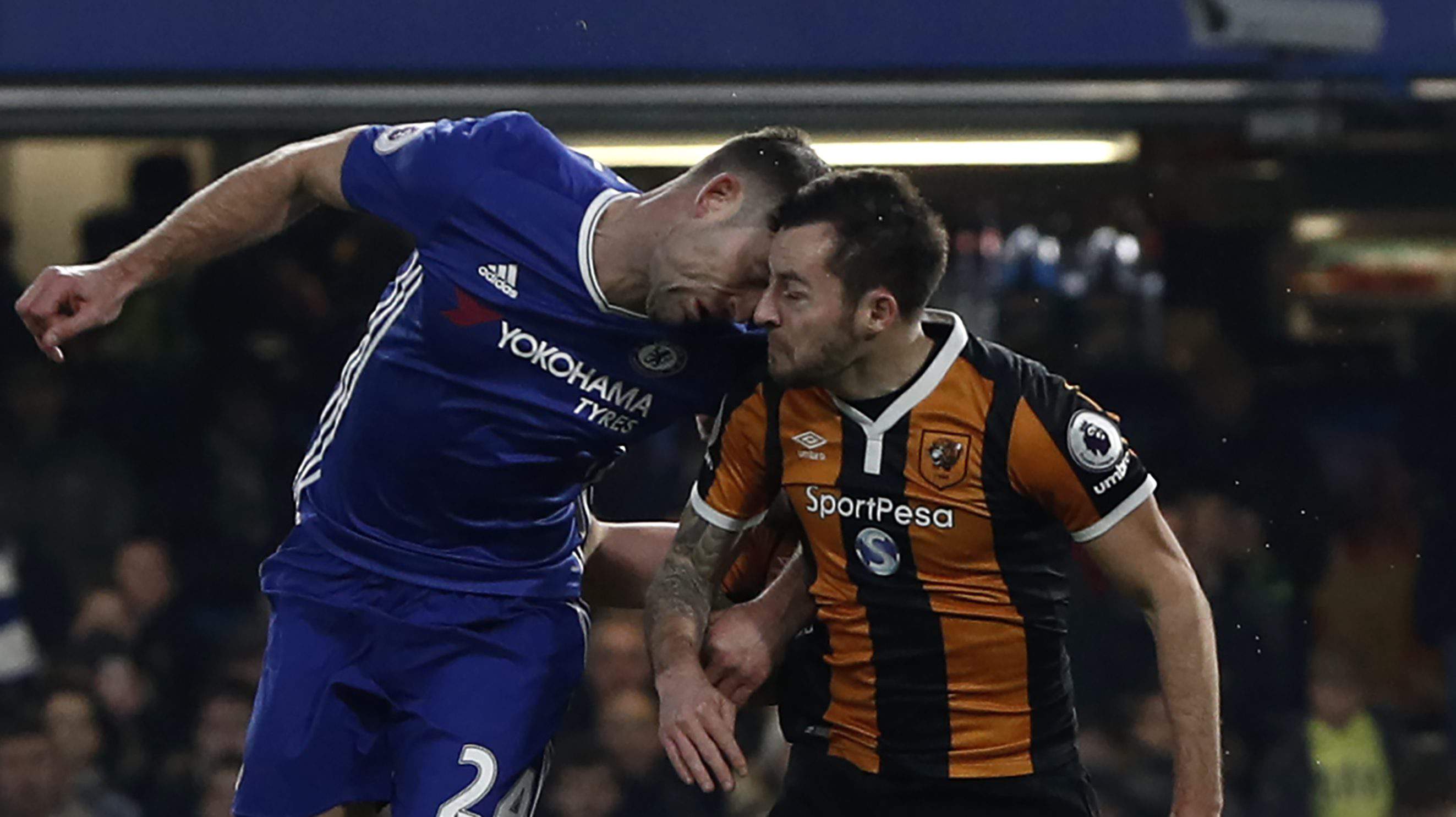 The 25-year-old received a standing ovation as he was rushed out of the pitch.
Mason was taken out on a stretcher as he was give oxygen, and rushed to the hospital after suffering a fractured skull.
The Hull play-maker received a lengthy nine-minute treatment on the pitch, before being taken to the hospital for an emergency operation.
A Hull statement said on Sunday night, "The club can confirm that Ryan Mason sustained a skull fracture in our fixture at Chelsea this afternoon."
"He was taken to St Mary's Hospital where he has undergone surgery."
"Ryan is in a stable condition and is expected to remain in hospital for the next few days."
"Everyone at the Club would like to express their sincere thanks for the excellent and swift care given to Ryan by both the Accident and Emergency department and Neurosurgery Unit at St Mary's Hospital."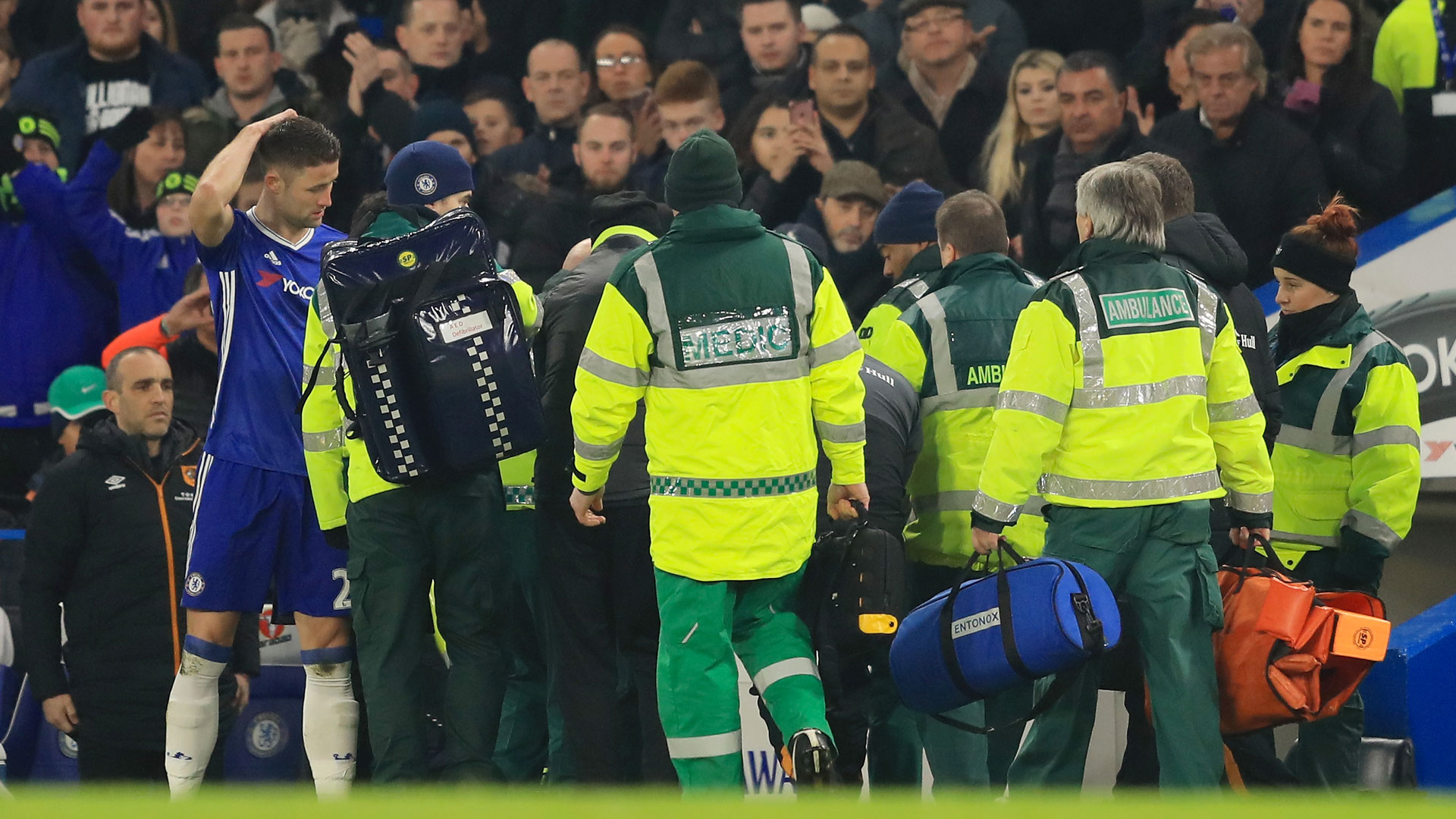 Chelsea defender Gary Cahill expressed his concern for Mason after the match, "We smashed heads, there was a massive impact and I know he went off. I wish him all the best."
Hull boss Marco Silva also spoke about the player after the match, "I imagine in this moment that he will stay in hospital. I hope nothing special, nothing serious, but we'll see."
"I don't know (if he is awake). He doctor told me he was in the hospital and we await news."
Chelsea boss Antonio Conte also wished Mason a speedy recovery, "Everyone at Chelsea wants to wish (Mason) the best. It was a bad accident with Gary."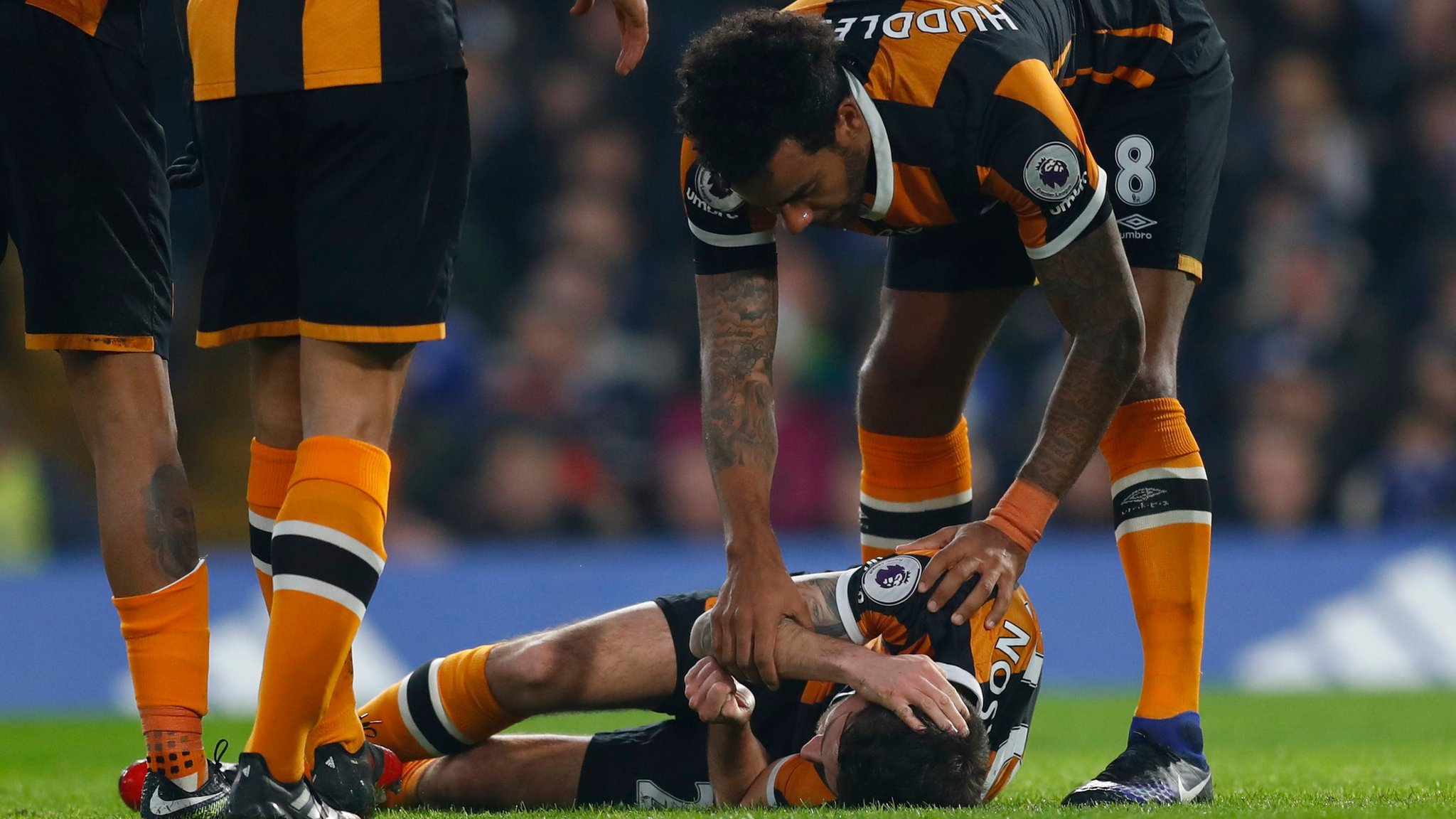 "After the first half, it wasn't really good with Gary, but we decided to continue with him."
"It was very bad, this accident. Everyone at Chelsea hopes to see (Mason) recovered and on the pitch very soon."
Nine minutes injury-time was added in the first-half with Diego Costa scoring Chelsea's opening goal in the 52nd minute.
Meanwhile, Blues midfielder Cesc Fabregas also sent out his best wished to the Hull midfielder, First, I and all the Chelsea players want to send our best wishes to Ryan Mason."
Ryan's ex-teammates also wished him a speedy recovery.