Real Madrid superstar Sergio Ramos has continued his war of words with Gerard Pique by stating that his Barcelona rival "likes to talk about referees".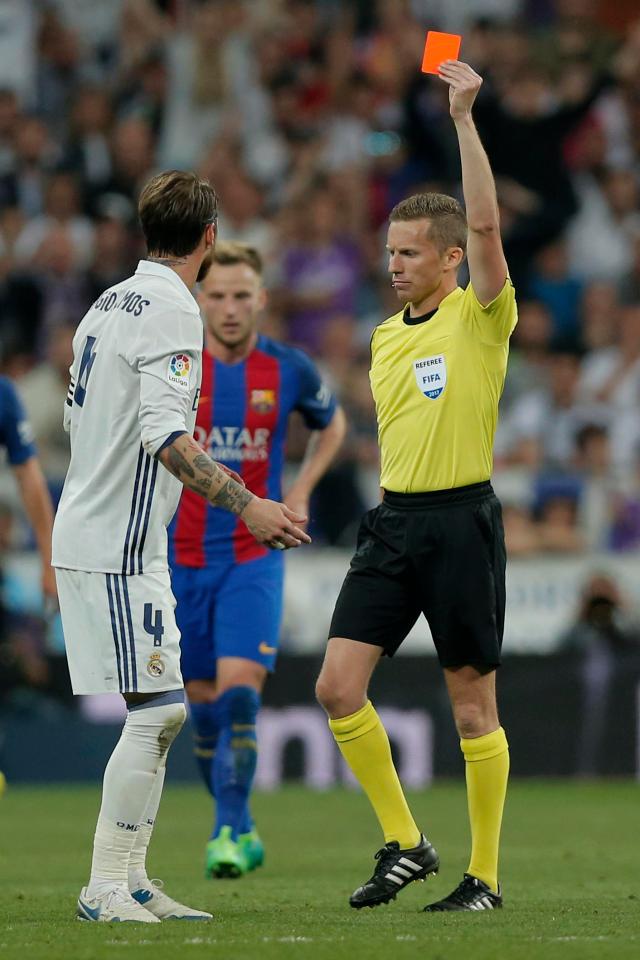 The Spanish defender was handed a straight red card by referee referee Alejandro José Hernández after his two-footed tackle at Argentine superstar Lionel Messi.
And before leaving the field, he had signaled towards Pique with his hand and said "Talk now. Talk now," to Pique, who had taken a dig at their arch rivals with accusations of a conspiracy theory, stating that the La Liga match officials always favour Real Madrid.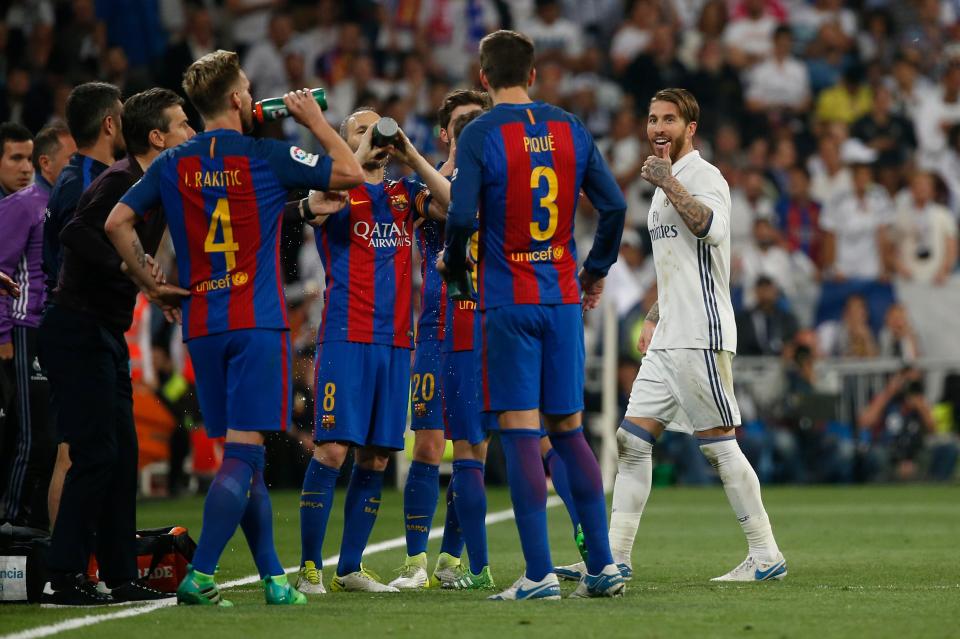 The Real Madrid defender had also pointed towards the director's box at the Bernabeu after receiving the red card and also gestured with his thumbs up as Pique was busy talking with his Barcelona teammates.
And now the Real Madrid defender has shed more light on his on-going feud with his Spain teammate.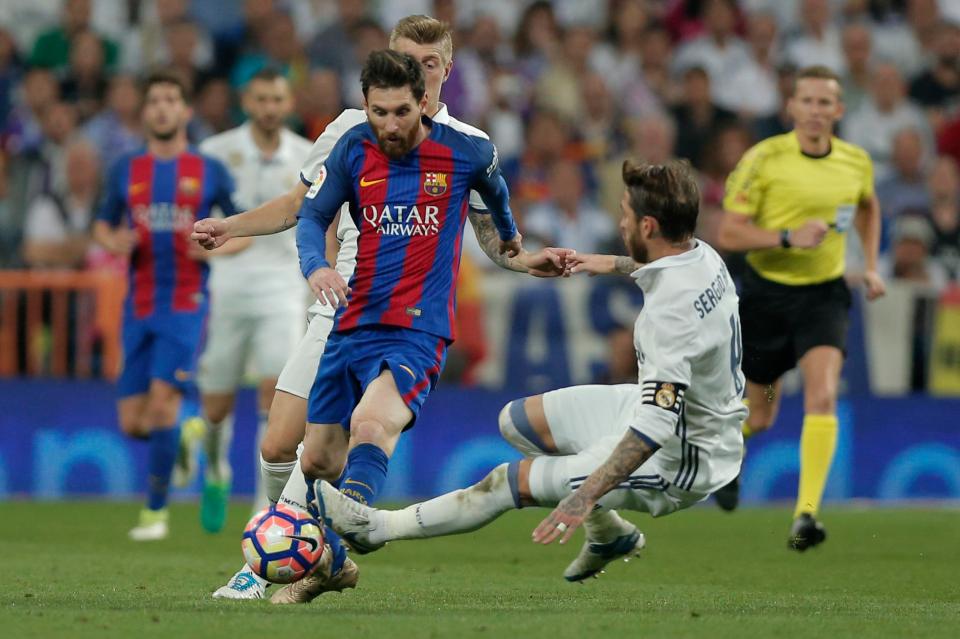 He said: "For me, the red card was excessive. I admit that I was late after seeing it 40 times but I wasn't trying to injure anyone."
"Messi did well and jumped out of the way but I didn't touch him and it had a big impact on the game."
"Pique likes to talk about the referees, with so much pressure on them with his tweets and complaints all the time. I don't regret my gesture towards him, I just regret leaving my team with 10 players."
Earlier in January, Pique had said that that La Liga referees have a tendency to favour Real Madrid.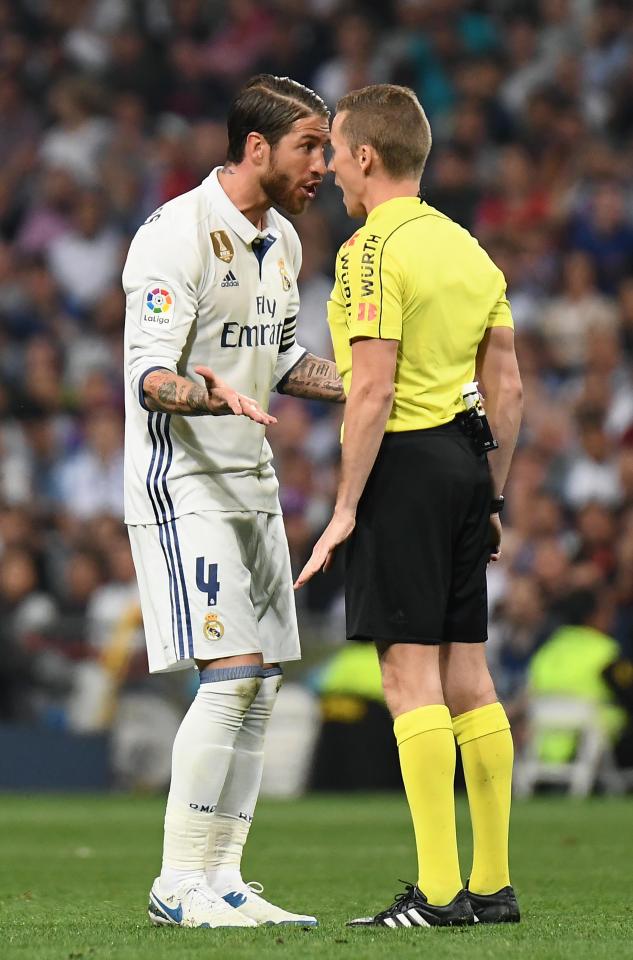 And he reinstated his belief last week when Real superstar Cristaino Ronaldo had clinched two goals against Bayern Munich in the Champions League, despite the Portuguese looking offside on both the occasions.
Pique had tweeted "…" with images that showed Cristiano Ronaldo should have been caught offside.
And ahead of Real Madrid's 3-2 loss to Barca on Sunday, Ramos had hit back at Pique.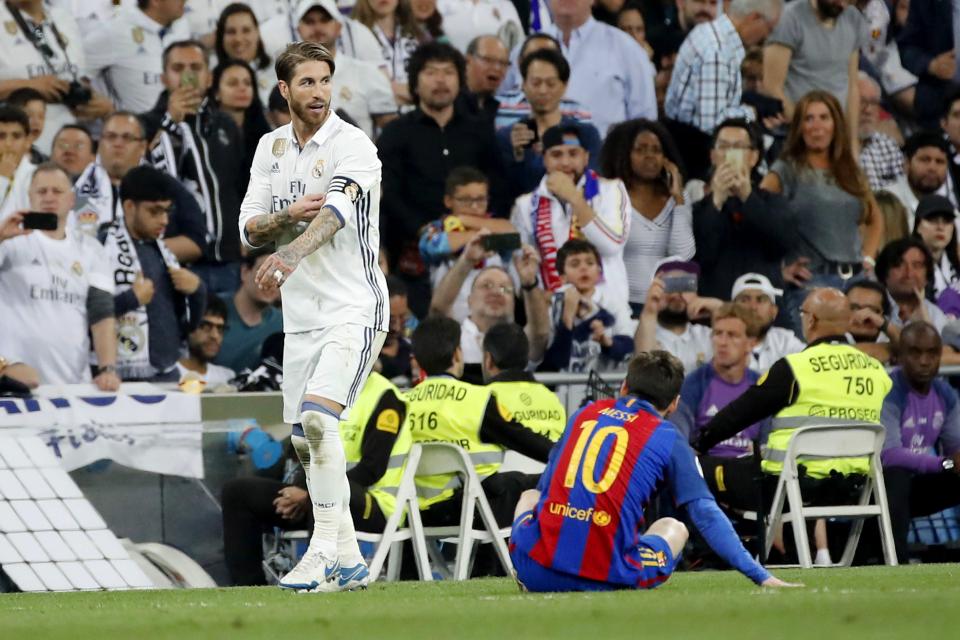 He said: "He should rewind and look back to the PSG game and see if he thinks the same about the referees."
Earlier, Pique had also gestured towards the director's box following Barcelona's shock defeat to Villarreal, and it was believed that the Spaniard was blaming La Liga president Javier Tebas for two controversial decisions in the crunch game.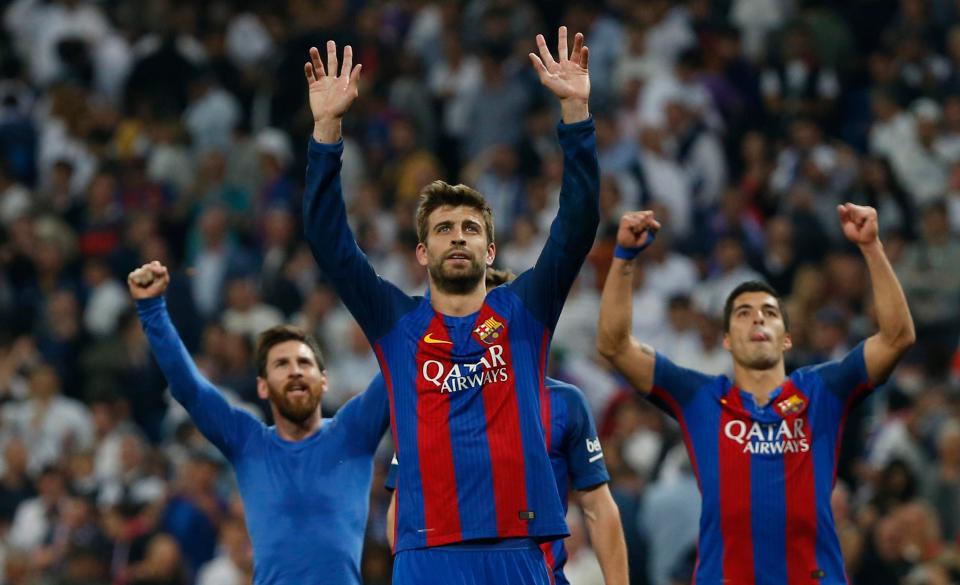 After Spain's friendly win over France it seemed that the pair had put their differences aside, but surprisingly they went on to talk about each other's club within the whisker of an eye lid.