Happiness is all about receiving appreciation for your hard work and most importantly when you get a pay rise or a promotion at your work. Remember what you did after getting a pay rise?
Well, most people would celebrate by gifting themselves something special – buy a car, a cool gadget or a new new house maybe.
Footballers are no different and this time Barcelona superstar Neymar has raised the eyebrows after gifting himself something really special and extravagant.
Neymar has bought a mansion worth €8m, along the Mangaratiba canal in Rio de Janeiro. pic.twitter.com/oK9EqVkmLy

— Sán (@Zizouology) October 29, 2016
Neymar has recently committed his long-term future to the Spanish giants Barcelona after signing a bumper new deal. And now the Brazilian superstar has celebrated the contract expansion by buying a £7.2m mansion – built on a one-and-a-half acre plot of land in Brazil.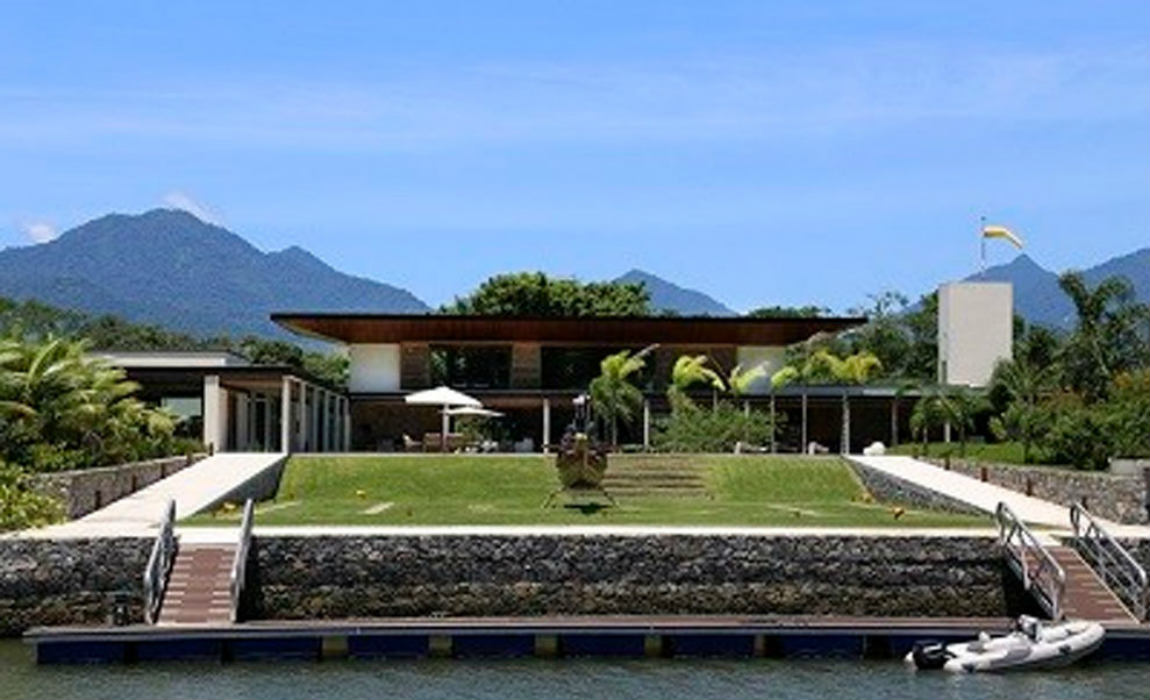 The luxurious mansion is situated in Portobello, which is an hour's drive from Rio de Janeiro and his latest possession has all the luxurious facilities – including a helipad, swimming pool, tennis court, underground cave, six suites and its own pier.
Apart form the gorgeous mansion, Neyamr has also splurged huge cash in the recent times for buying a £3.6m private jet and a £3m yacht.