Chelsea star Cesc Fabregas boasted that his team would rather win the Premier League than the FA Cup.
Chelsea lost to Arsenal in the final of the FA Cup at the Wembley Stadium on Saturday as the Gunners salvaged some pride in an otherwise disappointing season.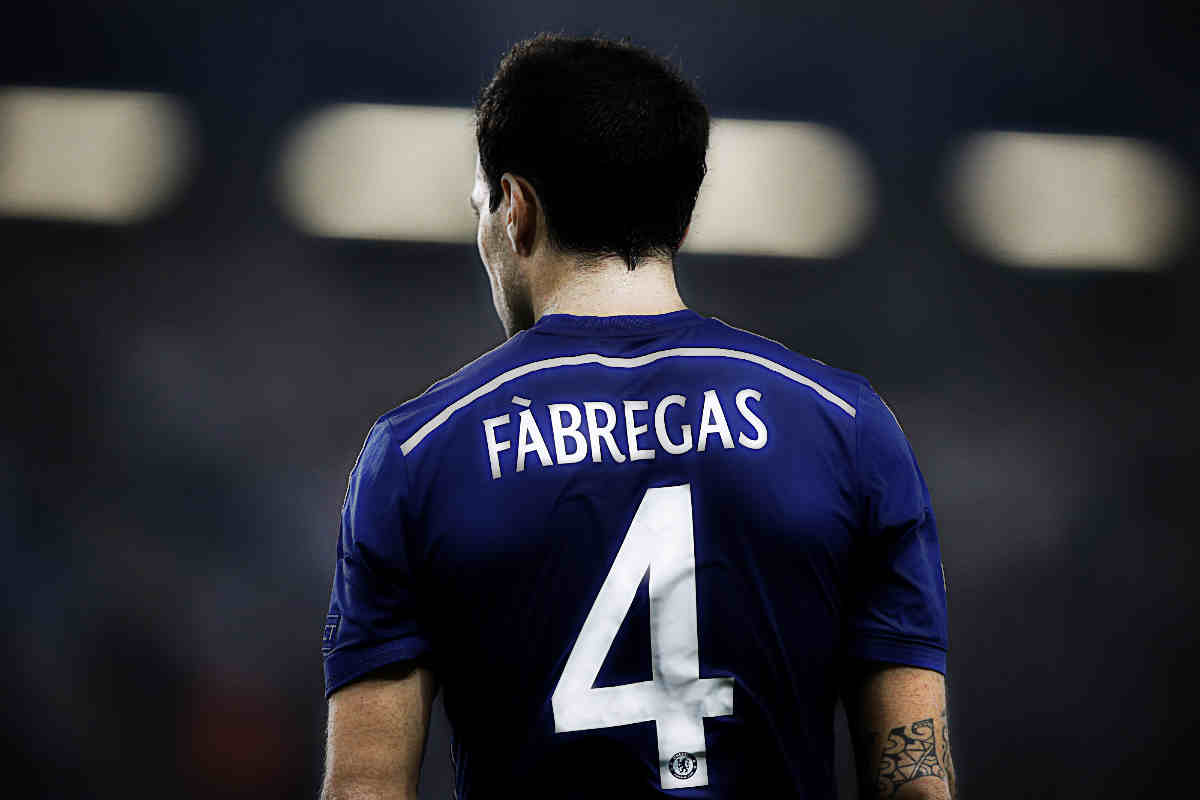 The Gunners came out on top 2-1 – as Fabregas came off the bench to see his side lose their first FA Cup final in last five attempts.
"It wasn't easy to lose, but it was still a good season," he told reporters in the mixed zone afterwards. "We go home with a bad taste."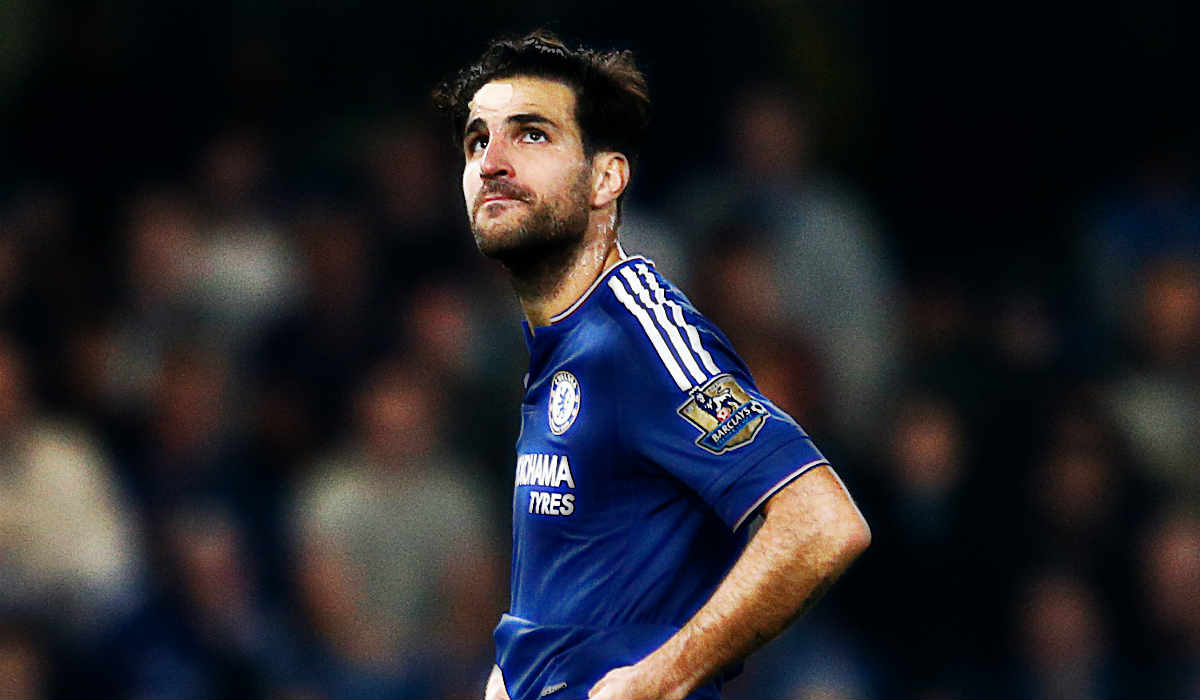 "But we would prefer to win the Premier League to the FA Cup, so it is still a good season."
Cesc also refused to comment on his future as he said he was ok with Antonio Conte picking Nemanja Matic ahead of him in the team.
"It is between Conte and me [what he said]," Fabregas added. "I am not upset and I have nothing against Antonio. He has done a fantastic job."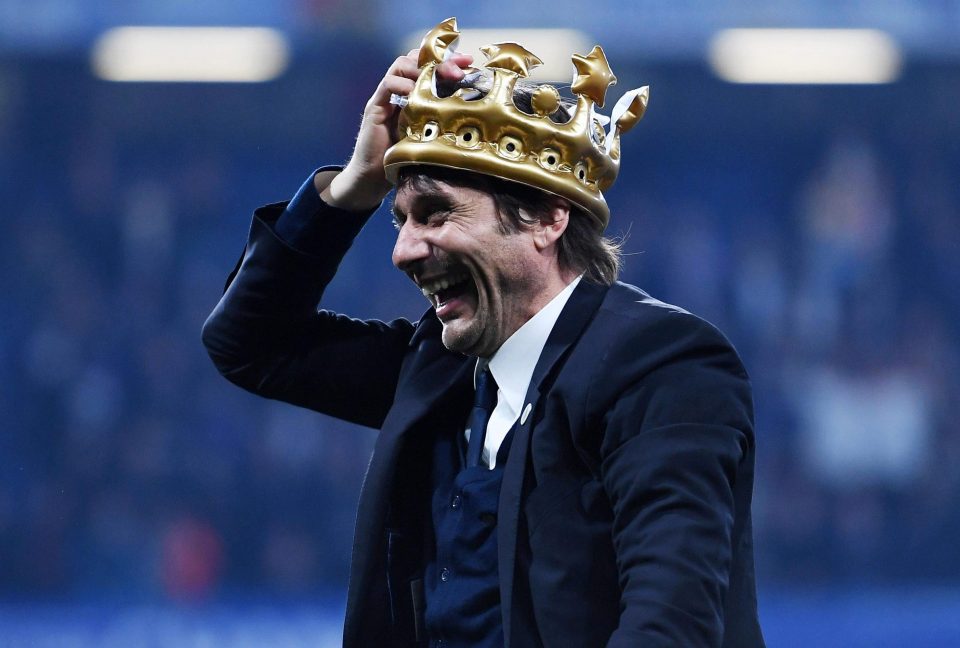 "I think I have a very good relationship with him. He has been honest with me and me with him. I understand his idea of football very, very well. I like it a lot."
"Every player wants to play more. This is in the genes of a winner. I am one of them and I will never put my head down or hands down. I want to fight."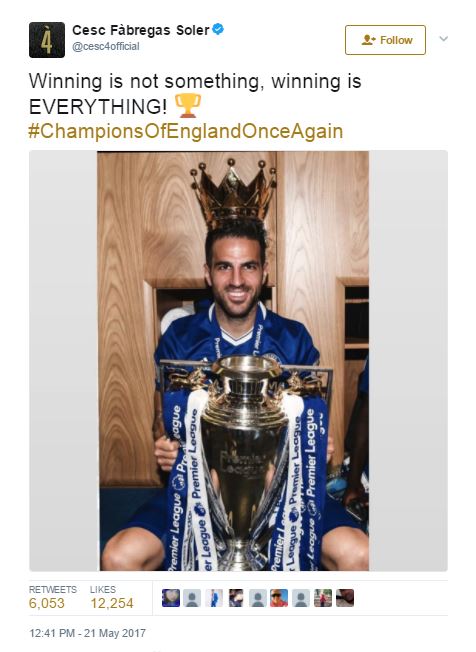 "[I'm] not necessarily [wanting to leave Chelsea], but, in football, you can never say never. Everything can happen."
"I feel loved by the fans here. Every time I have played, I have shown I can play at the top level in this team, by far. It is all about trying to change the manager's decision, but he wants what's best for the team."