The bright young French forward, Jean Philippe Mateta has been loaned to Crystal Palace by Mainz and the 24-year-old is looking to make his mark right off the bat. The club is looking solid under the leadership of Patrick Viera and it seems like Mateta especially will unlock his true potential in his big break in the Premier League.
Jean-Philippe Mateta has joined @CPFC on loan until the end of the 2021/22 season.

Good luck in the Premier League, JP! 👊 pic.twitter.com/bQ3eZiTG31

— Mainz 05 English (@Mainz05en) January 21, 2021
Mateta's career has seen a lot of ups and downs in the Bundesliga, but the player will probably take off in his loan spell at Palace. Foottheball brings you everything you need to know about Crystal Palace's exciting new addition, Jean Philippe Mateta and why he is going to explode this season in the Premier League.
FRENCH FOOTBALLING ROOTS
Mateta grew up in a community famous for budding footballers in Paris but he never got the luxury of training in professional facilities. Mateta climbed through the ranks the hard way and he got the rewards when he joined Lyon at the tender age of 17. Failing to shine in the bigger leagues, he was loaned off to La Havre, a second division team where he scored 17 league goals redeeming himself.
Jean-Philippe Mateta débarque au HAC en provenance de l' @OL pour un prêt d'une saison, bienvenue à lui ! #TeamHAC #MercatoHAC pic.twitter.com/0Pr1pqZn30

— Havre Athletic Club ⚽️ (@HAC_Foot) June 29, 2017
Halfway across Europe, Mainz swooped in and got the young prolific striker a club-record fee of £7.20 million and he took Bundesliga by storm. In his first season, he scored 14 goals and had an xg(expected goals) of 0.51 per 90. He averaged 3.48 goal attempts per 90 that season which is his personal record to date.
DOWNFALL AND REVIVAL AT MAINZ
After taking the world's breath away in his first season, big things were expected of him thereon, but things went horribly wrong for the youngster. The player got a serious injury with his knee meniscus that cost him nearly half the season. After a run of bad performances after his recovery, he fell down the pecking order and could never revive his form that year. He only had 18 appearances and 12 starts in which he scored a measly 3 times.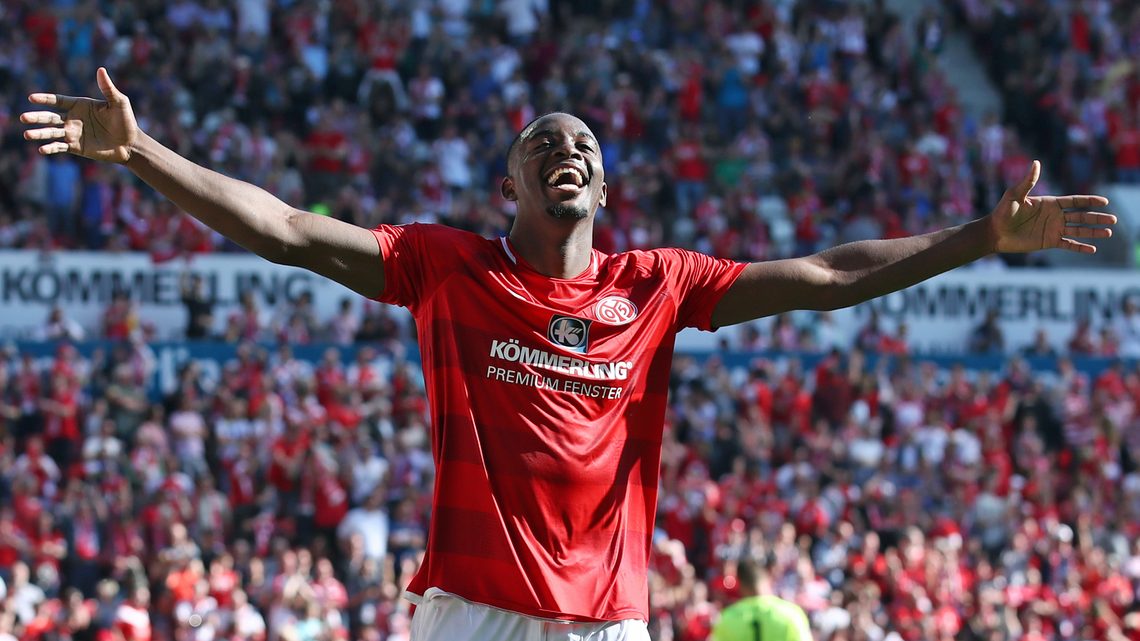 Crystal Palace and many other clubs started sniffing around the 24-year-old when he was on his redemption run last season. He was the top goal scorer of the club halfway through the season and had owned the scoresheets once again with 7 goals to his name.
A GOAL-SCORING MACHINE
Jean Philippe Mateta has stated that his footballing idol is Zlatan Ibrahimovic and he actually resembles what a young Zlatan played like. Standing 6" 3', he offers aerial superiority in the box and he has statistically won 2.66 heading duals per 90. He is a great asset to have in the box during corners and set pieces. He even fancies himself from outside the box and is extremely lethal in the 6-yard box as well.
Although he isn't that fast on the ball, his control is good for a striker since he averages 1.61 successful dribbles per 90. He plays most of his game off the ball but his movement helps his teammates find him with ease. He is a modern-day poacher and is a valuable match-winner.
JEAN PHILIPPE MATETA AT CRYSTAL PALACE
Crystal Palace had a really poor start to their 2020/21 season due to which they were fighting relegation by December. They were extremely blunt upfront since other than Wilfred Zaha, no one was scoring goals for them. Max Meyer had left the club in January and Christian Benteke was just not able to find the net. Things were getting desperate at Selhurst Park which is why they completed the loan deal without a buy-out clause for 18 months.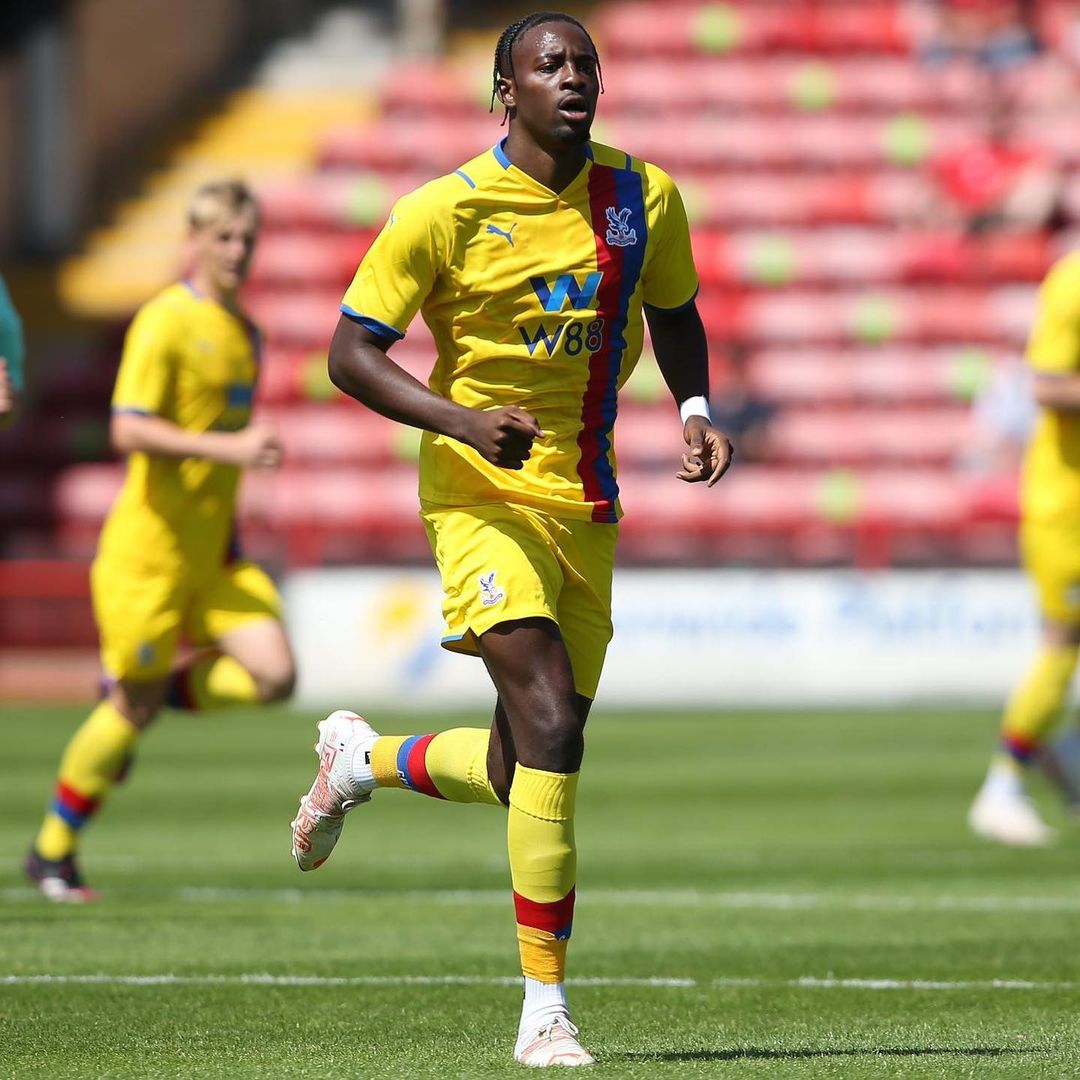 Although he didn't get minutes on the pitch on account of Christian Benteke's scoring streak, the world will see a lot more of Mateta on the pitch. According to the loan clause, Palace are obligated to give him at least 15 senior team starts during his loan spell. It is high time for Jean Philippe Mateta to bring back his form from 2018 and help Crystal Palace gain some points on the table in the short amount of chances he will be getting.
Wilfred Zaha might leave the club in a few seasons and Christian Benteke is at 30 and will surely be moved on to some other club. These 12 months will determine the future of Mateta at Palace and we believe he is going to make the most of this opportunity. Jean Philippe Mateta is everything a top player in the Premier League and if everything falls in the place for the player, he will turn into a household name in no time.