Gerd Muller, one of the finest strikers of all-time and a Bayern Munich legend, has passed away at the age of 75. Known as 'Der Bomber,' the German was beloved across the country and the footballing community due to his exploits on the pitch and attitude of it.
FC Bayern are mourning the passing of Gerd Müller.

The FC Bayern world is standing still today. The club and all its fans are mourning the death of Gerd Müller, who passed away on Sunday morning at the age of 75.

— FC Bayern English (@FCBayernEN) August 15, 2021
A World Cup, European Championship, and Ballon D'Or are just some of the accomplishments he is revered for along with of course his goal scoring record for the Bavarians. FootTheBall takes a look back at the great man's career over the years.
HUMBLE BEGINNINGS
Muller began his footballing journey with TSV 1861 Nordlingen in 1962. Playing in the-then seventh-tier, the 17-year-old was already a special talent. In just his second season, Muller scored 51 goals in just 37 games, winning promotion at the end of 1963-64.
That kind of goals-to-games ratio would become a regular occurrence for the striker. Despite featuring for a lower division side, his talents were spotted by Bayern Munich.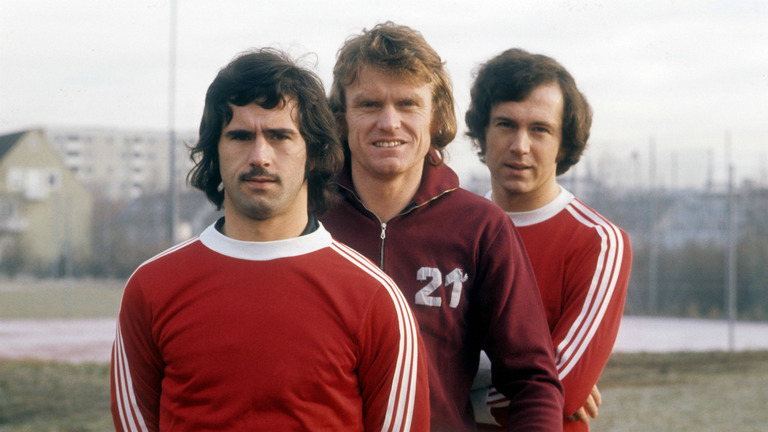 Die Roten themselves were in the second-tier and Muller joined the likes of Franz Beckenbaur and Sepp Maier. He would stay for 15 years, win everything literally there was on offer helping establish the club as one of Europe's powerhouses.
UNSTOPPABLE FORCE
Muller was not the quickest player ever but he more than made up for it with his agility and speed over short distances. Renowned for his deadly finishing and bursts of acceleration that left defenders trailing in his wake, Muller was soon on his way to star status. Bayern Munich secured promotion back to the Bundesliga in his debut season with him netting 33 goals in 26 games.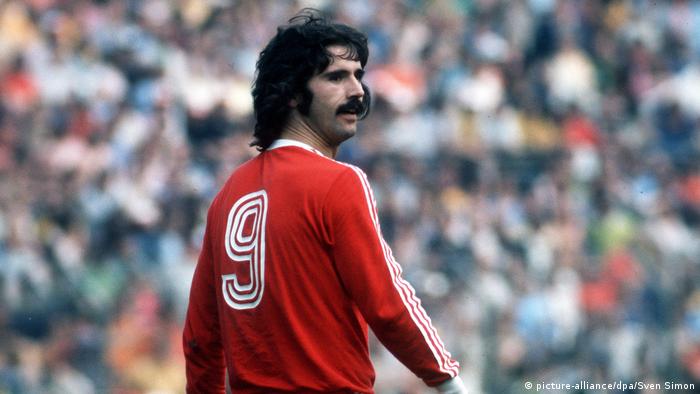 That was just the tip of the iceberg, however, with the Bavarians winning the league and cup double in 1969, their first Bundesliga crown. He was top scorer in both competitions with 30 and seven goals respectively. Furthermore, this was both parties' third DFB-Pokal triumph in four years. Muller was named German Footballer of the Year for the second time after 1967.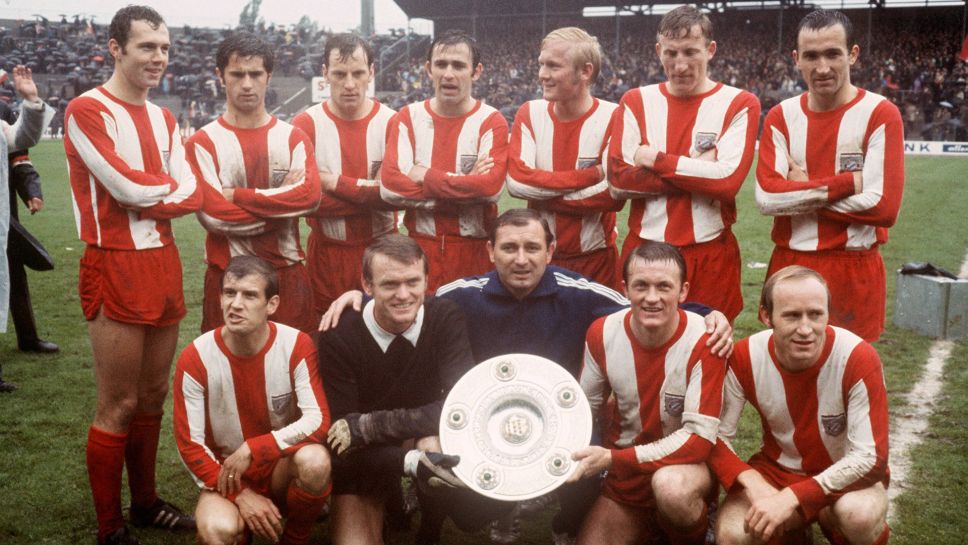 Having already become a starter for the West German national team by then, 1970 was another historic year. Muller scored 10 goals at the World Cup enroute to a third-placed finish as well as the Golden Boot and the Bronze Ball. In the Bundesliga, he scored 38 times, yet another record at that time which earned him his first European Golden Boot.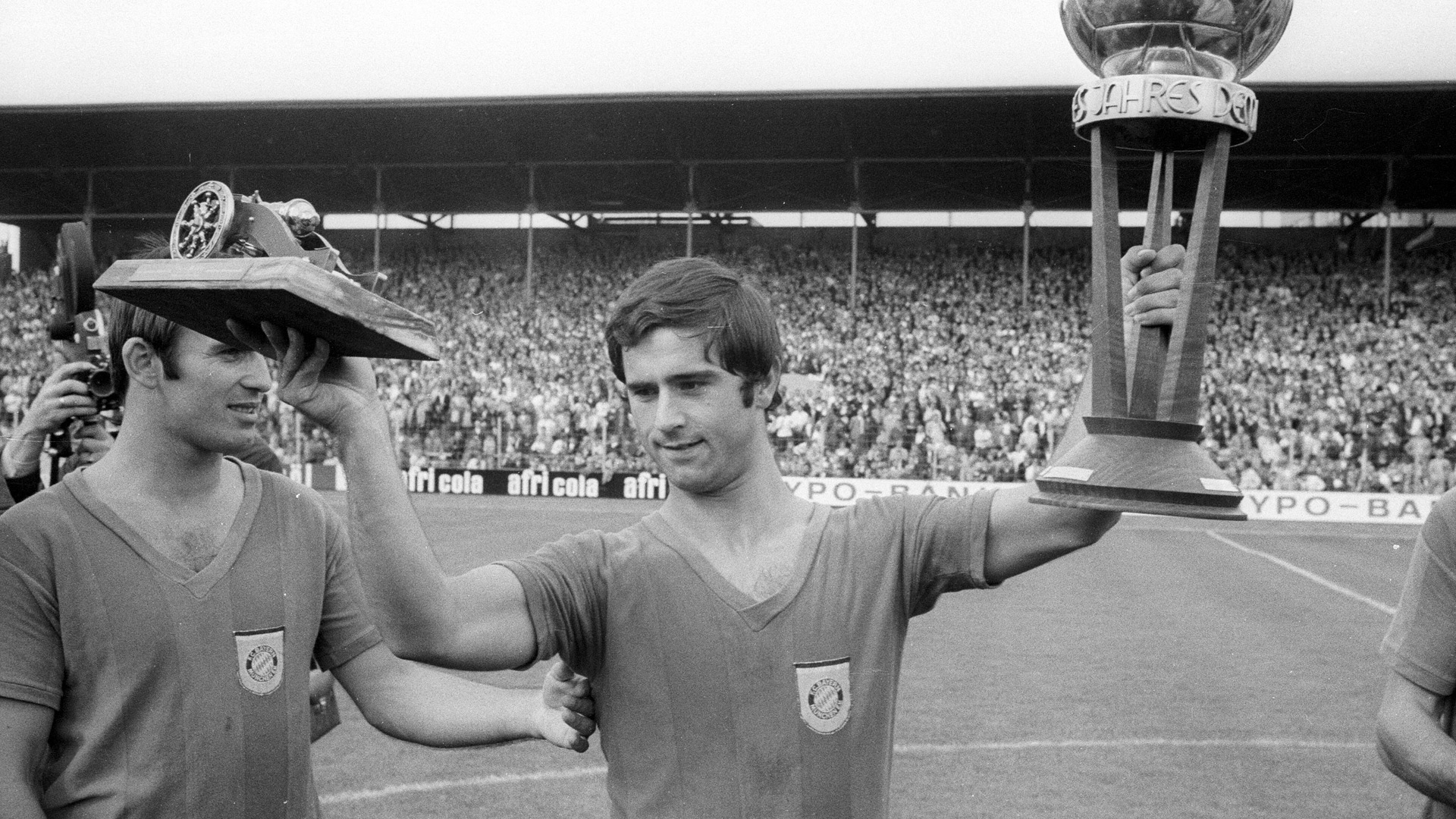 More accolades would follow with Muller adding the Ballon D'Or to his honours. Though Bayern Munich would lose out on the league crown for two consecutive seasons, the 1971-72 campaign would become one for the ages and start an era by the club that few teams have matched since.
Muller's 40 goals in a single league campaign would stand for almost four decades as Bayern romped to the title. Apart from winning the European Golden Boot once again, he led his nation to victory at the 1972 Euros.
— FC Bayern München (@FCBayern) August 15, 2021
Muller scored four goals, including two in the final, and was the top-scorer. That took his total goals for that calendar year to 85. He was by now a certified superstar across the footballing world but there was one piece of silverware still missing.
THREE-PEAT CHAMPIONS
The 1973-74 season saw more history being made by club, country, and player. Bayern Munich lifted both the league and European Cup with Muller once again being the leading scorer in both competitions. That summer would get even better as Muller's four goals during the 1974 World Cup earned his country their second world crown.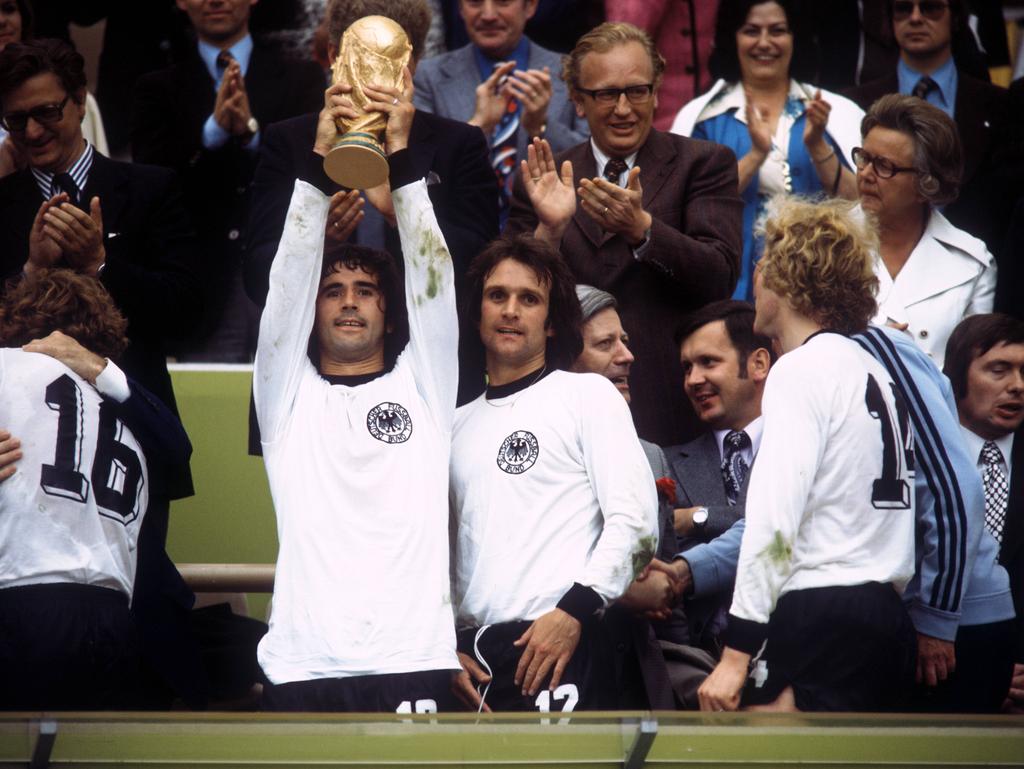 The 29-year-old scored the winning goal in the final in what was to be his last appearance for the national team. He retired having racked up 68 goals in 62 outings, which included a mind-boggling eight hat-tricks.
Though that would be Muller's last league title, he would be instrumental in their two subsequent European Cup wins, soundly placing them amongst the pantheon of great squads. After those successes, Muller's powers were slowly on the wane.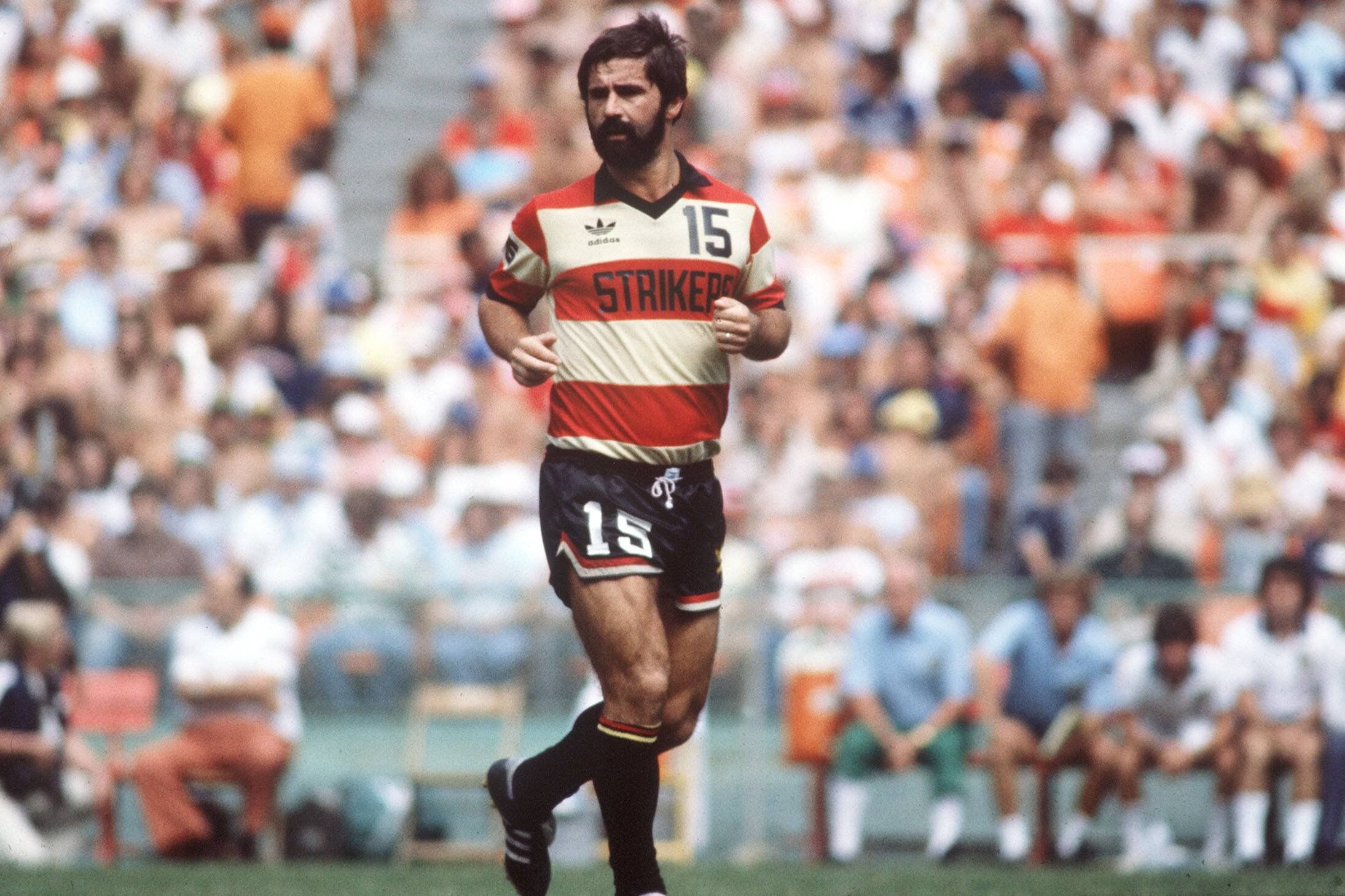 His last Golden Boot came in his penultimate season with the club where he found the net 24 times. The following year would be his last before moving to Fort Lauderdale Strikers in the USA where he played for three years before announcing his retirement.
RECORDS ARE MEANT TO BE BROKEN
Muller set numerous records during his time with both Bayern Munich and West Germany. Some of them still stand including Bundesliga's record goal-scorer (365 goals in 427 games) and the club's leader as well (566 goals in 607 games). Several of his records stood for decades before being broken after the turn of the millennium.
Rest In Peace to Gerd Muller, one of football's greatest ever…🙏🇩🇪

• 566 goals in 607 games (Bayern)
• 68 in 62 games (West Germany)
• Ballon d'Or (1970)
• World Cup (1974)
• Euro Cup (1972)

the numbers speak for themselves. pic.twitter.com/XeKGo6R3Is

— Italian Football TV (@IFTVofficial) August 15, 2021
Miroslav Klose broke Muller's World Cup scoring record with 16 goals across four tournaments during Germany triumph in 2014. Furthermore, he also surpassed Muller in becoming Germany's all-time top-scorer with 71 goals.
#OnThisDay five year ago, Miroslav Klose scored his record-breaking 16th FIFA #WorldCup goal in @DFB_Team_EN's 7-1 semi-final win over Brazil pic.twitter.com/1v8DMoa1AT

— FIFA World Cup (@FIFAWorldCup) July 8, 2019
Muller's 85 goals in 1972 was finally overtaken by Lionel Messi in 2012. The Argentine's 91 goals broke the 40 year record and what followed is also a fabled part of the footballing lexicon. Messi sent Muller a signed jersey of his which the German gave to Bayern Munich. The club promptly made it into a shrine at their museum where it remains to this day and is the only non-Bayern piece of memorabilia to be found there.
Finally, the most recent piece of history to be made. Muller's single season record of 40 goals in the Bundesliga which many thought was unbreakable. Quite fittingly, it took another modern day great to break it.
#4EverGerd pic.twitter.com/y9Vh6dtQuR

— FC Bayern München (@FCBayern) August 15, 2021
Robert Lewandowski is currently the both the league's and club's second-highest goal scorer but hit 41 goals during the 2020-21 season. That saw him take the record outright and he dedicated his achievement to Muller during the celebrations.
Scored 700+ career goals ⚽️
Only 6 players have achieved it.

Scored 10+ goals in single WC 🏆
Only two players have achieved it.

Scored in WC & European Cup final ⭐️
Only four players have achieved it.

Gerd Muller, a legend 👏 pic.twitter.com/McFBUktlrG

— ESPN India (@ESPNIndia) August 15, 2021
A great man and an even greater player, Gerd Muller has been the epitome of goals for so many years. Football truly lost a gem today.