A World's best 11 Football Team picking players based on their performances. Well, why…
2020 has shown us that even the impossible is never 'off the table'
What if there's a match to defend the Earth against Alien Footballers? Can you imagine the thrill!
Here's FootTheball's pick of the World;s Best XI Footballers at the moment. 
Starting XI
Manager: Jurgen Klopp (Liverpool)
Formation: 4-3-3
Goalkeeper: Manuel Neuer (Bayern Munich)
Right Back: Trent Alexander-Arnold (Liverpool)
Centre Back: Virgil Van Dijk (Liverpool)
Centre Back: Matthijs De Ligt (Juventus)
Left Back: Andrew Robertson (Liverpool)
Defensive Midfielder: Casemiro (Real Madrid)
Attacking Midfielder: Kevin De Bruyne (Manchester City)
Attacking Midfielder: Thomas Muller (Bayern Munich)
Wide Forward: Mohamed Salah (Liverpool)
Wide Forward: Kylian Mbappe (PSG)
Centre Forward: Robert Lewandowski (Bayern Munich)
Bench:
Goalkeeper: Alisson Becker (Liverpool)
Centre Back: Sergio Ramos (Real Madrid)
Left Back: Alphonso Davies (Bayern Munich)
Defensive Midfielder: Joshua Kimmich (Bayern Munich)
Wide Forward: Sadio Mane (Liverpool)
Wide Forward: Heung-min Son (Tottenham)
Centre Forward: Harry Kane (Tottenham)
BY THE TOUCHLINE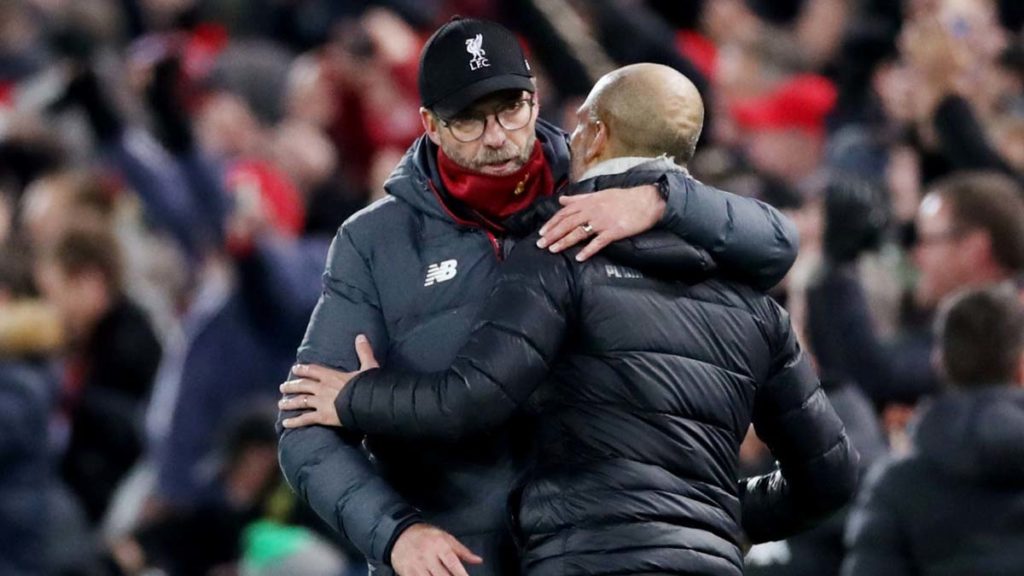 For my manager I've gone with the charismatic, heavy metal playing football of Jürgen Klopp, who is arguably the best manager in the world today. Under Klopp we will need a fluid XI who are physically fit, strong, yet technically elite and devastating in transition. Klopp will get the team believing, he will set up tactically to play high-defensive line, to press relentlessly when out of position and to expose the aliens down the flanks or through the lines.
Honourable mention for manager: Pep Guardiola, Mauricio Pochettino, Hansi Flick

IN THE GOAL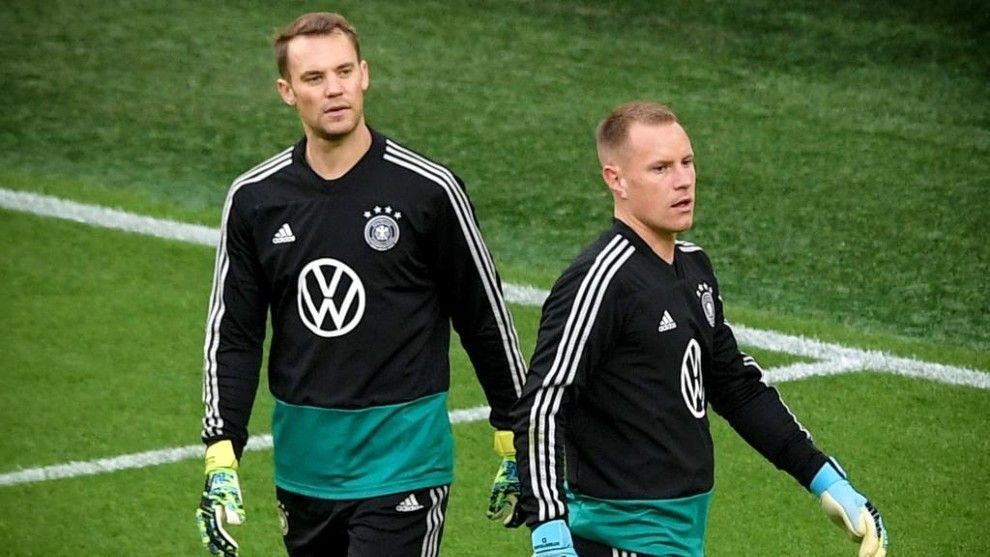 In goal we need a keeper who can play out from the back and comfortably push high to support the defensive line. Who better than the original sweeper-keeper himself Manuel Neuer, now back in form for Bayern Munich. Alisson is our back up on the bench, the Brazilian number one offers much of what Neuer does as a modern world class keeper and has us prepared for any potential unforeseen injuries to our man between the sticks.
Honourable mention for Goalkeepers: Marc-Andre ter Stegen, Thibaut Courtios, Jan Olbax, Ederson 

FLASHING FULL-BACKS
The full-back positions go to Liverpool's deadly duo – Trent Alexander-Arnold and Andrew Robertson at right and left back respectively. There may be a few defensive question marks over the pair's ability to track back and read opposing wingers runs in behind. Offensively, they're the perfect modern fullbacks.
Goal Involvements in their first 100 Premier League games for Liverpool

🏴󠁧󠁢󠁳󠁣󠁴󠁿 Andy Robertson

⚽️ 4 Goals
🅰️ 30 Assists

Total: 34

🏴󠁧󠁢󠁥󠁮󠁧󠁿 Trent Alexander-Arnold

⚽️ 6 Goals
🅰️ 27 Assists

Total: 33 pic.twitter.com/Pb8gVTZFgF

— Liverpool First Lady (@lfcfirstlady) November 1, 2020
Robertson can overlap and has the ability to deliver a devilish cross. Alexander-Arnold is reinventing his position as a transcendent playmaker who can bend it like Beckham from dead ball situations. In Alphonso Davies we have a speed merchant who can get to the byline and find the forwards, should we want to swap Robertson for a fresh pair of legs.
Honourable mention for fullbacks: Achraf Hakimi, Lucas Digne, Dani Carvajal 

CENTER OF THE DEFENCE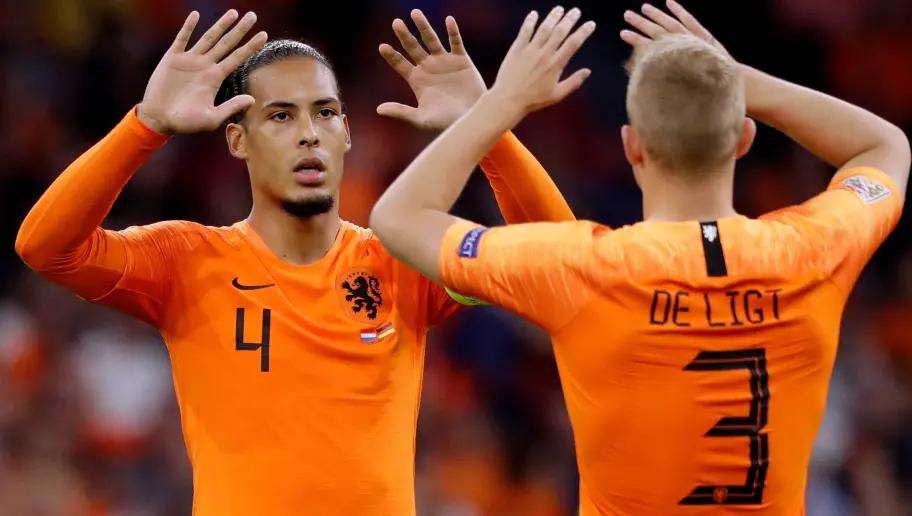 My centre back pairing is the dynamic
Dutch pair – master Virgil van Dijk and apprentice Matthijs De Ligt
. Van Dijk, despite Liverpool's sluggish start to the 2020-21 season, and his injury, remains the world's best centre-back, a ball-playing defender who is also a master of the traditional arts of heading, tackling and marking. De Ligt, Europe's most coveted centre back prospect of the last decade, after captaining Ajax to a Europa League final in 2017. He has struggled to find his feat in the 'Old Lady's' shirt, but alongside his country man the pair will have the chemistry, intelligence, and understanding to be able push high up the pitch when in possession. De Ligt beholds much of the same virtues as Van Dijk – ball composure, ariel ability and athleticism. If all else fails, we have the ultimate warrior, winner and panenka specialist Sergio Ramos on the bench.
Honourable mention for centre-backs: Raphael Varane, Aymeric Laporte, Giorgio Chiellini

THE DEFENSIVE PIVOT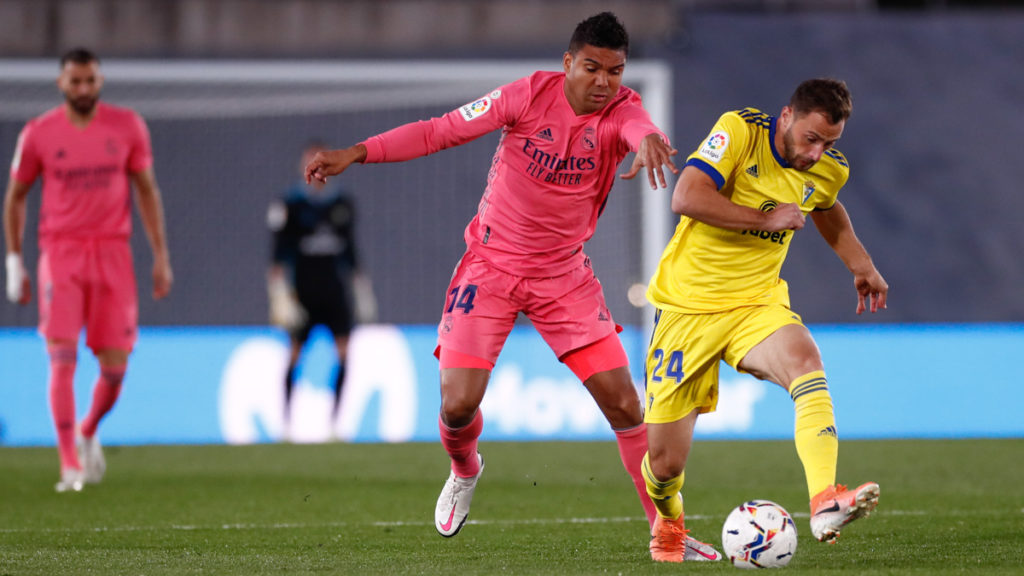 In the pivote position I have the dynamic Brazilian destroyer – Casemiro. He will break tackles, intercept key passes, find runners, break the lines and pop up in the penalty area with the odd goal from time to time. Joshua Kimmich is on the bench as his back-up – if our sides finds itself needing more control, more technical ability and a football savant who can slow the match down in favour of the World's best 11 Football Team
Honourable mention for defensive midfielders: N'Golo Kante, Frenkie De Jong, Fernandinho, Fabinho

THE ATTACKING MIDFIELDER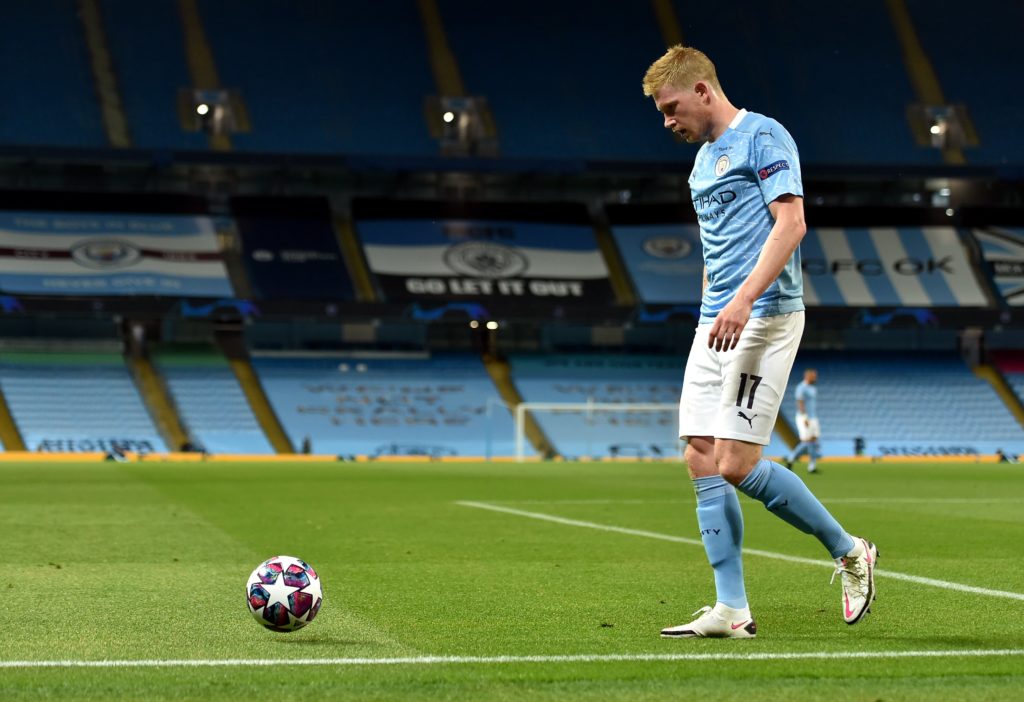 My attacking midfielders are press proof so tick the first check box of making a Jürgen Klopp eleven. They're also world class players among the very best on planet earth. The reigning Premier League PFA player of the year Kevin De Bruyne in his self proclaimed 'Free Eight' role playing between the lines, driving into space and pick out the forwards with laser vision crosses. Thomas Muller, A.K.A the space interpreter, might be the most perfect player on earth – for our high press system – shining in Bayern Munich two high press treble winning sides. With plenty of goal scorers in this eleven, Muller and DeBruyne combined for 41 assists in the league in 2019-20. They can both create something out of nothing at any time.
Honourable mention for attacking midfielders: James Rodriguez, Paulo Dybala, Bruno Fernandes 

TALENTED TALISMAN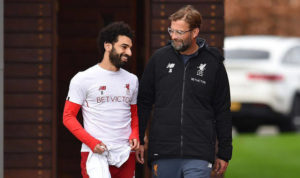 The wide-forward duo I have went for is Mohamed Salah on the right and
Kylian Mbappe
on the left. In 2020 an elite wide player must score 20+ goals a season, gone are the days of the traditional winger and being happy with a 10-goal return in a full season. Thankfully that won't be a problem in my team. Salah scored 100 goals for Liverpool in 159 appearances, becoming the fastest Liverpool player to reach that landmark in 50 years.
While Mbappe is on course to be an all-time great, after already becoming the youngest player since Pele to score in a World Cup Final. On the pitch – Salah will press, run the flanks and create openings while Mbappe can play on the shoulder of the defenders using his electric pace and other-worldly finishing ability to run-riot, all of it despite being the youngest on this 'World's best 11 Football Team'.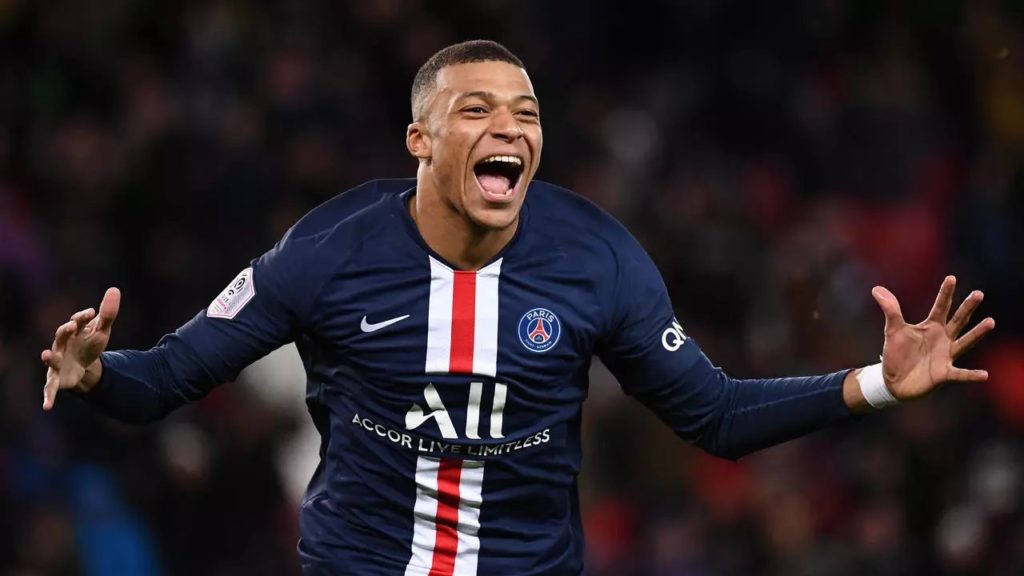 Salah will be required to be a team player and pass in this side. Otherwise he'll be replaced by team-mate Sadio Mane who offers energy, work rate and creativity off the bench. Heung-min Son also gives us another willing presser, who has great technical ability as well as; speed, finishing and dribbling.
Honourable mention for wide forwards: Neymar, Raheem Sterling, Serge Gnabry, Leroy Sane, Jadon Sancho 

SUPER STRIKER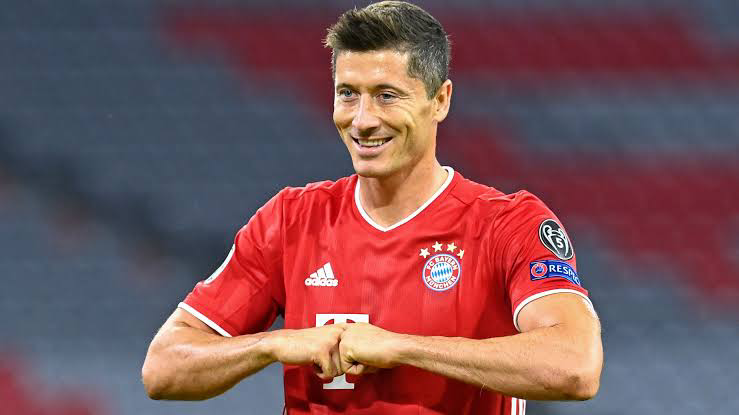 My centre forward was an easy choice – the unplayable and unbelievable Poland hit man –
Robert Lewandowski.
He scored 55 goals in 47 games in 2019-20 and started the 2020-21 becoming the quickest player in Bundesliga history to reach the 10-goal mark, only taking 5 match weeks to do so. An all-round striker with the complete package of skills to fit any side in the world. On the bench we have creator/goalscorer phenomenon Harry Kane who can slot in nicely as a natural replacement for Lewandowski, as a dynamic all-round forward, Kane can also work as super sub off the bench, when those wee little Alien legs are tiring.
Thus a part of this World's best 11 Football Team.
Honourable mention for centre forwards: Erling Haaland, Romelu Lukaku, Marcus Rashford, Diogo Jota

Now let's address the elephant in the room: there is no place for
Cristiano Ronaldo or Lionel Messi
in my starting eleven or on the bench. Not because they're not world class superstars and two of the greatest players ever, but simply because they do not fit in with our manager –
Jürgen Klopp – tactical identity.
Ronaldo at this stage in his career is too much of traffic cone anywhere outside the penalty box, to fit into a high-pressing side. Same goes for Lionel Messi, his defensive duties have deserted him in recent years, saving his best moments for short bursts of genius. While those Messi moments will help any side in the world, to beat the aliens I need to be sure all my team are going to be committed on both sides of the ball and have the physicality, athleticism and work rate to hang with the Martians.
So, there you have it – the 2020 World XI ready to take on the Aliens…
(Feature Image Courtesy: Football365)