Zinedine Zidane accentuated that Real Madrid have "no issues" with Gareth Bale.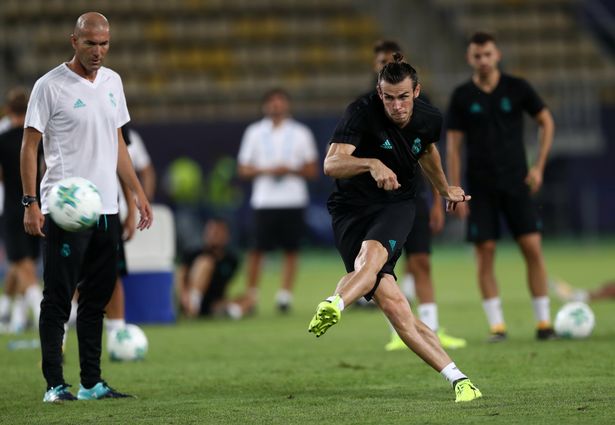 Real Madrid boss Zinedine Zidane has brushed off Jose Mourinho and Manchester United's interest in Gareth Bale ahead of Tuesday night's UEFA Super Cup clash.
ALSO READ: Jose Mourinho Confirms Gareth Bale Interest, Ready To Fight With Other Clubs For His Signature
Zidane faced the media following comments by Man Utd boss boss that he would "fight" other clubs to for landing Bale at Old Trafford if the former Spurs player is not wanted at Real Madrid.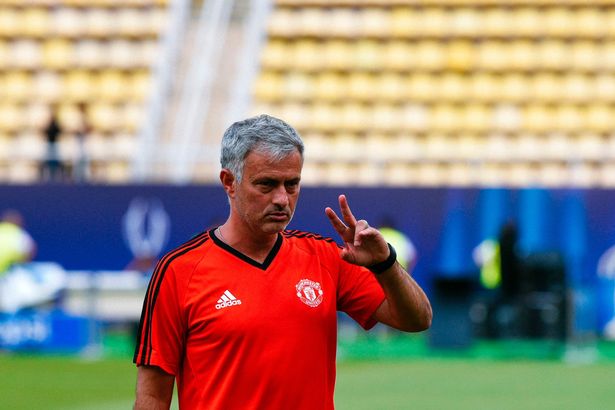 Mourinho accentuated that Bale being left out of the Real Madrid first-team to face Man Utd in Macedonia would pave way for the Red Devils to launch a big-money move for the Welshman.
But Zidane tackled the situation brilliantly, insisting that all is well with Bale at Real Madrid.
Zidane said: "The important thing is the player is fine. He's had no issues in training, and that's important."
"The end of his season wasn't easy for him, injured, but I'm happy for him and what's important is what we do, not what someone else says."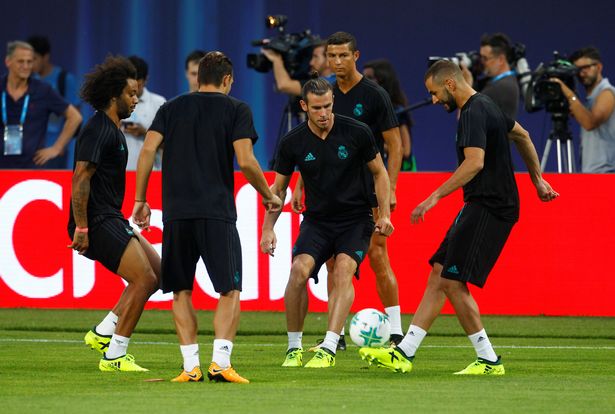 Man Utd have been linked with a move for Bale this summer since the Welshman has gone down the pecking order at Real Madrid under Zidane.
Bale's Real Madrid future is in doubt as the La Liga and Champions League double winners are closing in on a world record £160million deal for Monaco teenage sensation Kylian Mbappe.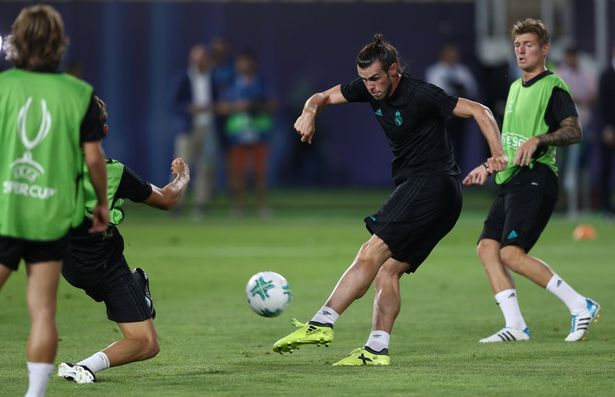 It is understood that Real boss Zidane would have to offload Cristiano Ronaldo, Karim Benzema or Gareth Bale to pave way for French striker Mbappe – with the Welsh forward most likely to leave the Los Blancos.
Man Utd are set to lock horns with Real Madrid in the UEFA Super Cup on Tuesday night and Mourinho said that he would know if Bale is wanted at Real Madrid if he features in Zidane's starting line-up in Skopje.
ALSO READ: Real Madrid Stunned: Gareth Bale Threatens To Join Man Utd If Overlooked By Zidane
Asked if he had considered a move for Bale, Mourinho said: "Well if he's playing tomorrow, no I wouldn't think that, it would be because he's in the coach's plans and the club's plans, because he also has that motivation to continue at Real Madrid."
"So I haven't even thought about the possibility."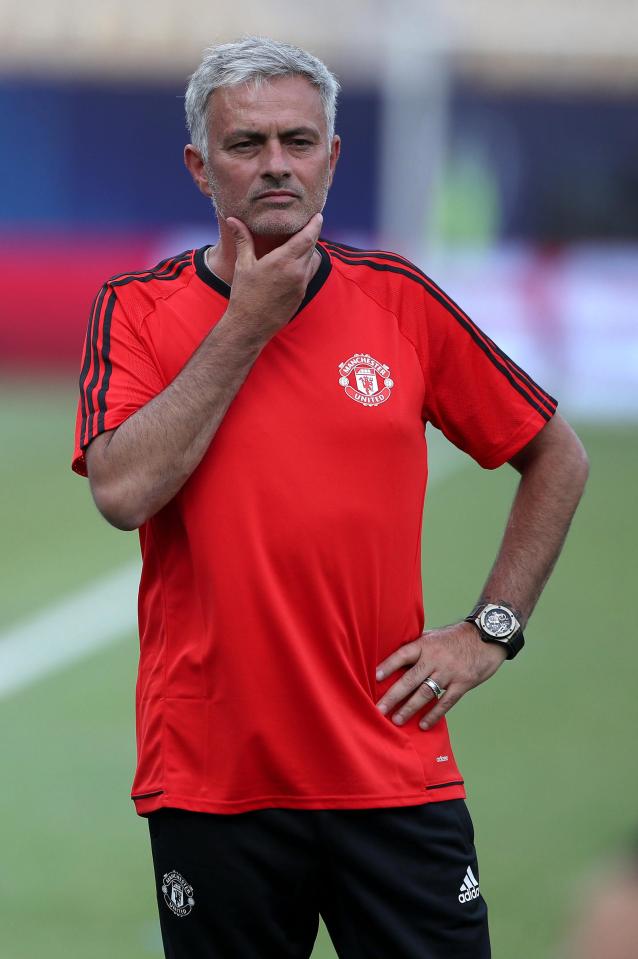 "If he is not in the club's plans, that with the arrival of another player would mean he was on his way out, I will try to be waiting for him on the other side and fight with other coaches that would want him on their team."
"But if he plays tomorrow, that is the best confirmation that he is still wanted by the team."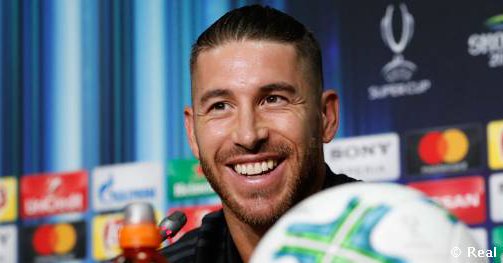 Real skipper Sergio Ramos said: "At the moment Gareth is a player of Real Madrid and we're delighted to have him on board. The future of any player is decided by the player."
"The month of August is very long and anything can happen. But Gareth is on our team and we love to have the best players."
Bale is well aware of Man Utd's interest and understands that if he moves to Old Trafford, then he would be the most important figure at the Premier League club.
Gareth Bale is under Mourinho's radar over the course of the last few seasons and the Portuguese is desperately searching for a wide player this summer.
Manchester United had narrowly missed out on Gareth Bale, who opted to join the La Liga giants in 2013.
The Portuguese manager fuelled speculation when Man Utd locked horns with Real Madrid in Santa Clara last weekend. The former Los Blancos manager embraced Bale and was overheard saying: "I can't buy you because you don't talk to me!"
Mourinho says to Gareth Bale "I can't buy you because you don't talk to me." pic.twitter.com/QCXnwoDtJT

— Adam Joseph (@AdamJosephSport) July 24, 2017
The Red Devils' pursuit of Bale dates back to Sir Alex Ferguson's reign.
The former United boss had revealed in 2011 that he had gave his best to rope in Bale, when he was at the Southampton academy, but he got the permission from the Saints to hold talks with the Welshman.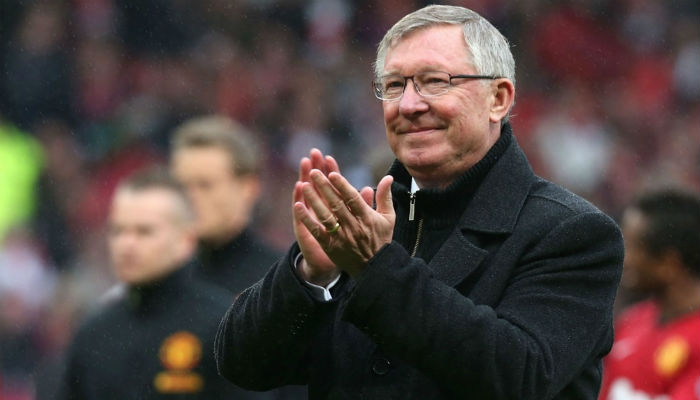 Sir Alex had said: "We tried to sign him from [Southampton] as a 17-year-old."
"But it never got to the stage of talking to the player. They didn't accept our offer and I think they must have alerted Tottenham."
"I don't know the full circumstances but, listen, you try to get the best deal you can. We made a good offer but they turned it down."