Fenerbahce star Simon Kjaer has called Zlatan Ibrahimovic an 'arrogant, chest-puffing player'.
Ibrahimovic had grabbed Kjaer by throat when Manchester United played Fenerbahce in the Europa League group stage match on Thursday.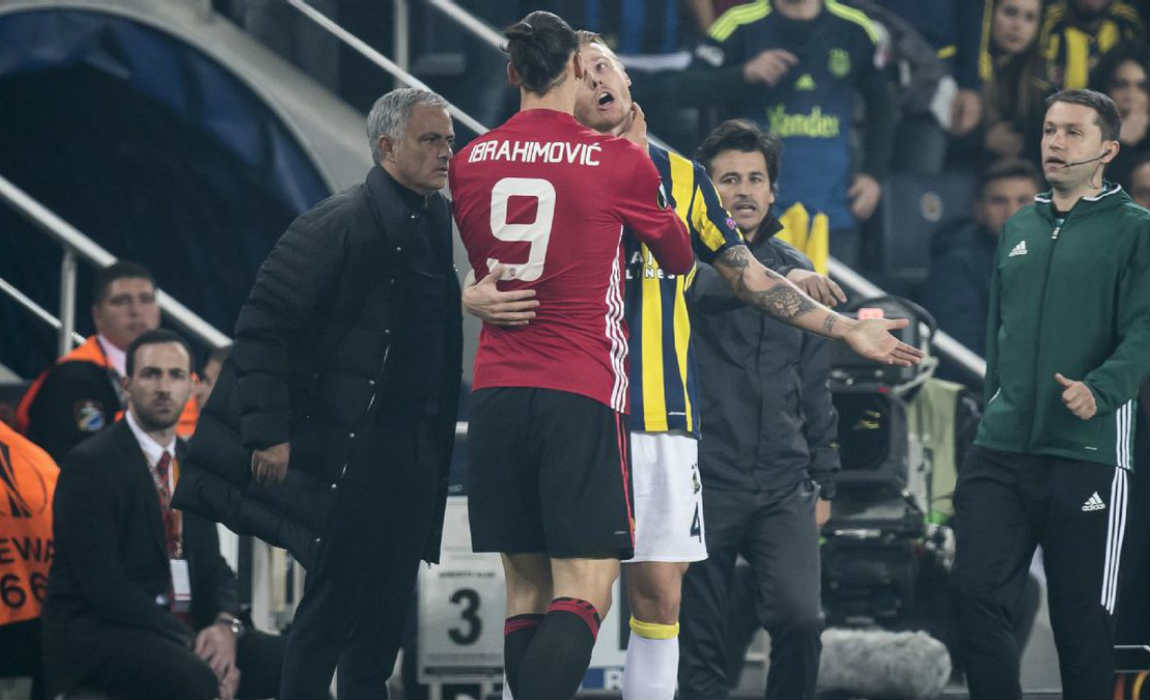 However, Zlatan Ibrahimovic will not face any disciplinary actions after the fourth official decided that no sanctions were necessary on the Swedish superstar.
The Turkish side's full-back Simon Kjaer got into an argument with Zlatan during the first half of the match and pictures showed that Zlatan grabbed the defender by his throat.
The duo have previously been on opposite teams in Italy, France and in international games.
Kjaer said that the former Barcelona striker looks arrogant with the way he behaves.
"I actually didn't hear what he said but I do know that he wasn't happy," Kjaer said.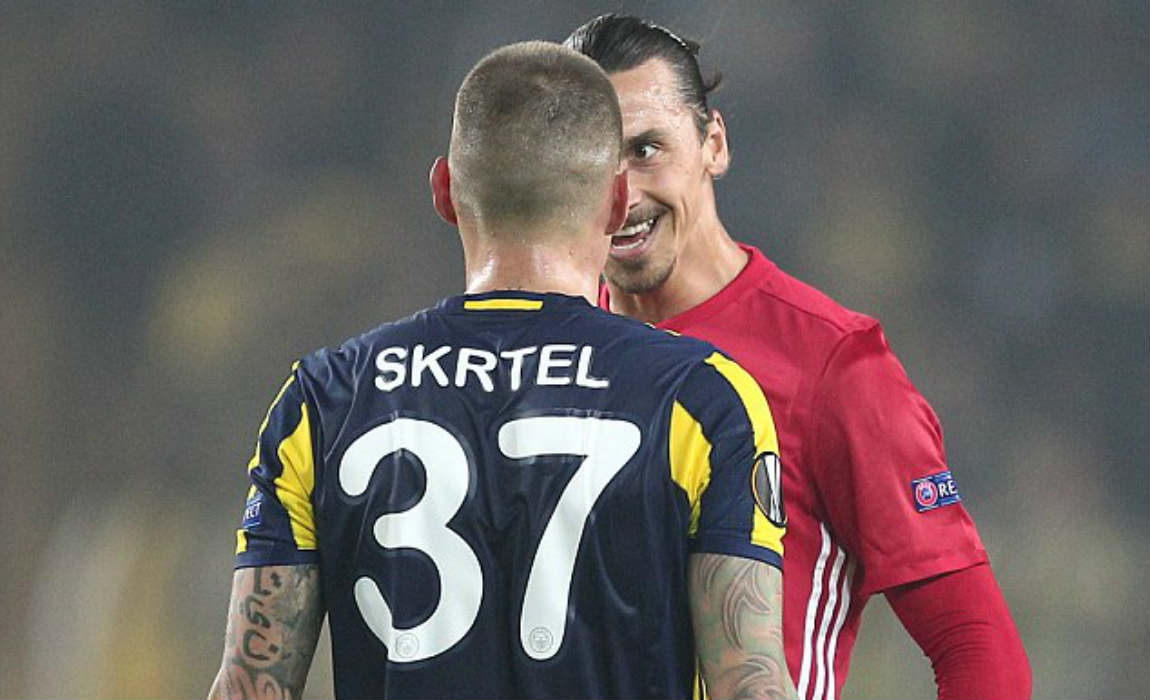 "But that's the way I know him from the pitch. He is the kind of chest-puffing player, who is arrogant. That is his way of playing."
"My way of playing is to mark him as tightly as possible and to give him as little space as possible, because he is a good player."
"It is a part of football and I don't take it too seriously. It is not the first time I play against him and I know how he reacts. It is not a problem. It is, like I said, a part of the game."
UEFA will not look into the matter and no further actions will be taken on the matter.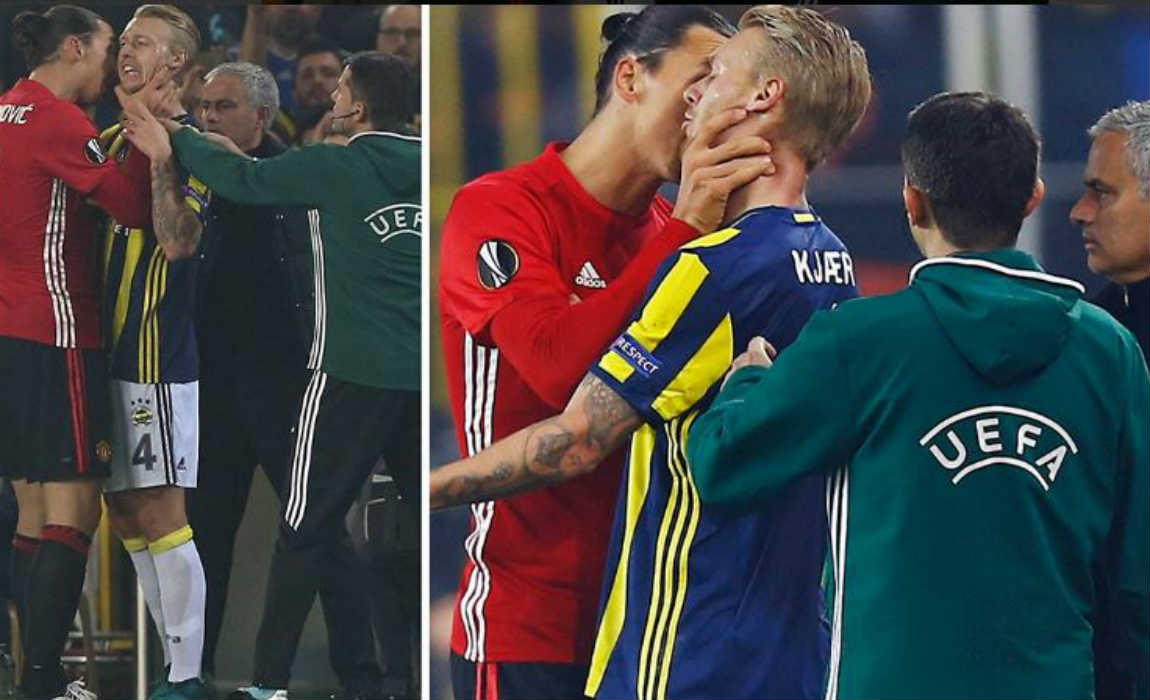 Fenerbahce boss Dick Advocaat said, "That is part of football. I don't talk about individuals."
Michael Owen, while doing punditry duties for BT Sport said that the towering striker didn't do anyhing that deserved a red card.
Owens said, "Kjaer didn't much wrong when you look at the replay. He's just doing what he should do, he's just trying to win the ball but he doesn't do anything really – just a little of arms."
"That from Ibrahimovic is a little bit naughty. That's not a strike is it?"
Zlatan is going through one of the worst goal drought of his career – having failed to score in six consecutive games for the Red Devils.