The Eredivisie is widely known for providing the world with world-class young talents and it seems like PSV have found a hidden gem in their ranks. Right from Arjen Robben, Memphis Depay, Gigi Wijnaldum and many more famous names have their roots in the Eindhoven-based club and Mohamed Ihattaren is surely going to make that list in coming years.
Juventus have completed the signing of Mohamed Ihattaren from PSV, done deal and confirmed. He's leaving on loan with Sampdoria pushing. 🇳🇱 #DeadlineDay

— Fabrizio Romano (@FabrizioRomano) August 31, 2021
Although the 19 year old attacking midfielder had his break-out season last campaign, the player and his club are not on the best of terms which has sparked interest from many top clubs in Europe. Juventus have finally completed their pursuit of Ihattaren's signature but not many fans know how good the Dutch teenager is. Having signed for Juventus, the player will be sent out on a season long loan to Sampdoria.
FootTheBall brings you everything you need to know about Mohamed Ihattaren, Juventus's new transfer target and why he is one of the rising stars in Europe.
PLAYING CAREER SO FAR
The player has reached stardom amongst Dutch fans at a really young age and his popularity is about to spread all over the world. The player started his footballing journey with the SV Houten, a youth club near his place of birth in Utrecht. The player was picked by PSV's youth scouts when he was 9 and the player quickly rose through the ranks.
Ihattaren has already established himself as a future player in the Dutch National team having been part of the U17 and U19 squads and he also was the winner of the 2018 UEFA European Under-17 Championship. He made his senior team debut when he was 16 against Groningen in an Eredivisie game, coming on as a substitute and started his career with a 2-1 win in front of the home fans.
17 & 303 – On 12/12/19 Mohamed #Ihattaren became the youngest player to score for PSV in a European main stage game (17 years and 303 days), surpassing Ronaldo (17 years, 356 days) v Bayer Leverkusen in 1994. Prodigy. pic.twitter.com/dly3Ahu0PN

— OptaPaolo 🏆 (@OptaPaolo) August 30, 2021
Mohamed Ihattaren played well in the 2019/20 season from there on and was a regular starter for the club until Roger Schmidt took charge of the team ahead of the 2020/21 campaign. The player and the manager had a fallout after Ihattaren was not played in important games which is why the player is highly determined to leave his boyhood club and PSV are trying to cash in on the young prodigy.
STATS
Having scored 4 goals and providing 7 assists in the 28 appearances in his first season, Mohamed Ihattaren had set the mark too high for his age. Although the player couldn't contribute much on the scoresheet in his second season, he was an integral part of PSV's game.
Ihattaren's passing seems to be one of his biggest strengths and the stats back his ability up. In his first season, he averaged 2.3 key passes per 90 which explains how he managed to set up so many assists that season. The player's shooting ability has scope for improvement but isn't that bad as well. Out of the 40 shots he took last season, only 19 were on target out of which only 3 found the back of the net. He averages 3.35 shots per 90 which is great for an attacking midfielder.
This means that Ihattaren has good movement off the ball and finds himself in good goal-scoring positions. He just needs to get a little sharper while finishing and he can be one of the best players in the world.
WHAT STATS DON'T TELL YOU
Mohamed Ihattaren might look like a rigid player on paper, but he is highly versatile on the pitch. Being left-footed, he can play on either flank as a traditional or inverted winger both. The player was even seen playing as a central midfielder at times as a substitute where he fills a similar playmaking position but just lies a lot deeper in the central half of the pitch.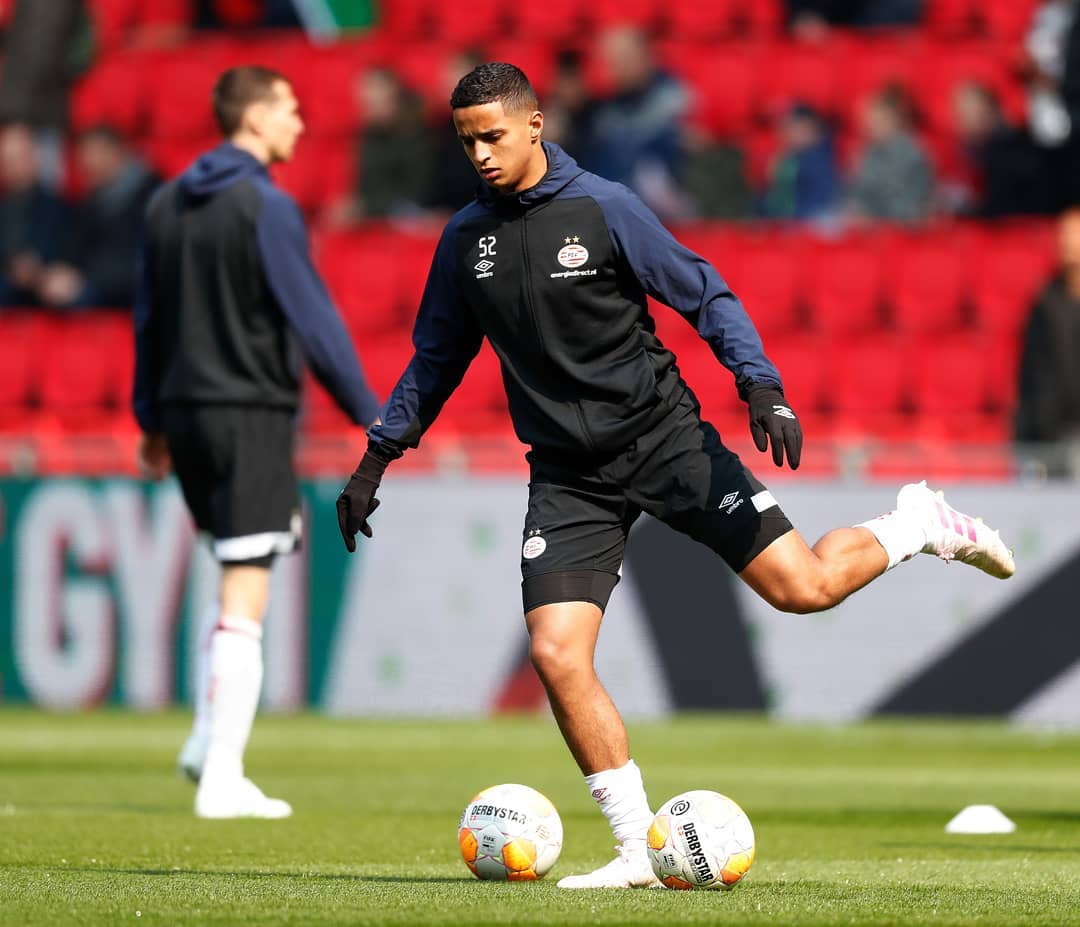 The player has a great understanding of the game as well which enables him to make enough space and have enough time to make the correct final pass in the final third. A young attacking midfielder who is highly versatile and can think on his feet, Ihattaren is more than any manager could ask of a 19-year-old.
WHAT MAKES HIM SPECIAL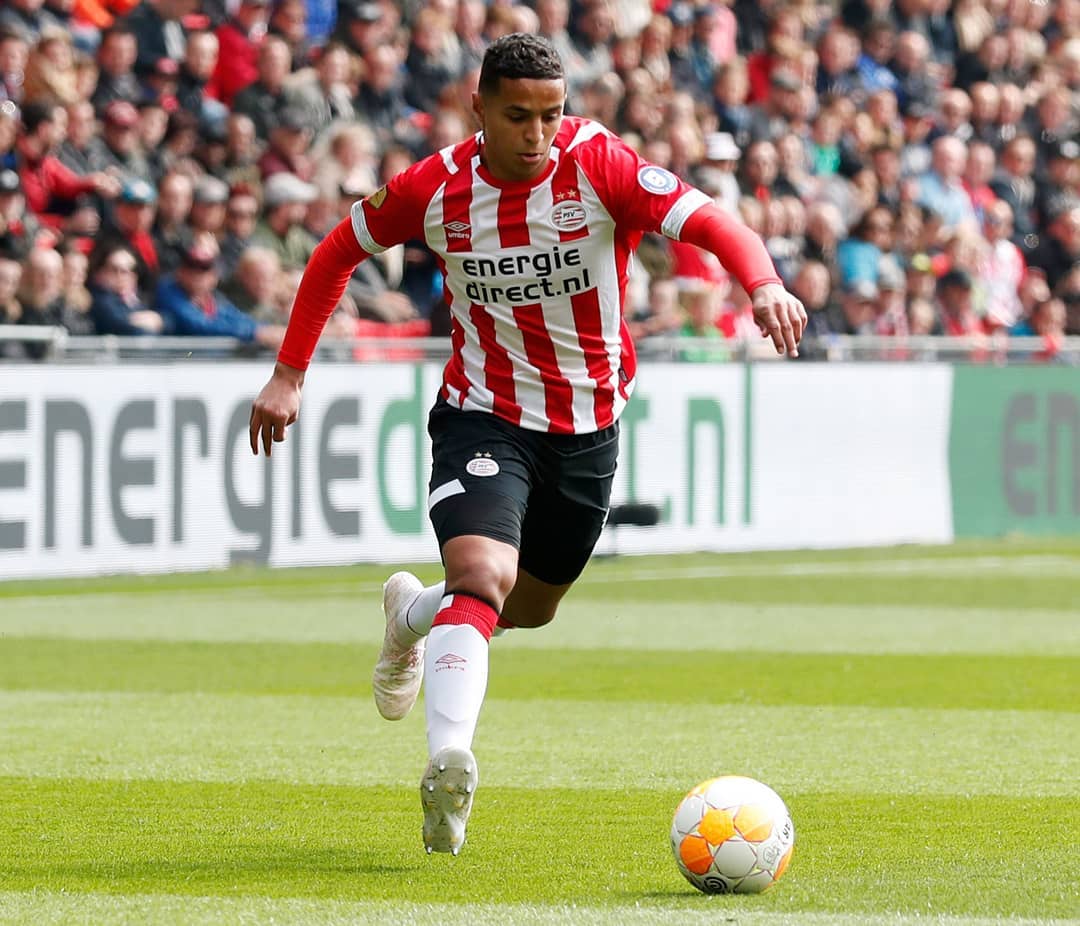 When you look at Mohamed Ihattaren on the pitch, one can tell that the Dutch youngster was born to beat defenders. Ihattaren is a man of many skills, but above all, he is a talented and technically gifted dribbler. He is calm and collected in the final third and deals with opposition presses almost effortlessly. His ability to use his skill on the ball to make space for a cutting pass to their attackers is what makes him special.
POTENTIAL
The player has succeeded to finalise his move to Juventus and will surely flourish well under the guidance of Massimiliano Allegri. Ihatteren is rumoured to be loaned to Sampdoria from Juventus initially, where he will get more first-team minutes and can get accustomed to Italian football before he joins the starting lineup of Juventus. It is best for both the player and PSV that he plays his football elsewhere where his services are needed.
Mohamed Ihattaren is easily one of the finest talents to come out of the Netherlands and is possibly the future of Dutch football. Since he is highly versatile and young, he can still afford to change his position to fit in any system.