"There is no other industry with such a low barrier of entry," says Clifford Bloxham, the Senior Vice President of Octagon, which represents the likes of Ronaldo Nazario, Daniel Sturridge, Stephen Curry and others, in an exclusive interview with FootTheBall. Clifford was one of the first agents to be registered in the UK and he talks at length with FootTheBall about the profession of being an agent. 
Being such a closed profession has lent some "mystique" to it. The mystique drives people to it. Just like that mystique made Clifford choose Messi over Ronaldo in the age-old "GOAT" debate. "It's more obvious why Ronaldo is great. He's a proper athlete, he jumps high, is very fit. With Messi, it's more of a mystique why he is so good which is why I find his career to be more interesting and compelling," he says, after much deliberation. Having been in the industry for 35 years, he talks about the evolution of the profession, its glamorisation, the arrival of super-agents and his journey amongst it all. 
STARTING OUT 
Clifford Bloxham is now a totem of Octagon, the agency that has the stars of the sports world like Gabriel Jesus, Roberto Martinez (Belgium National Team Manager), Graeme Le Saux, Michael Phelps and other elite sportspersons in its pool. However, he started his journey on a different pathway altogether. 
"I started off as a tennis player. I was around 790th in the world so pretty good but not great, certainly not good enough to make a living! However, I got into Mississippi State University on a tennis scholarship and realised, after getting a degree that I'm not going to make a tennis player," he said.
He says that this realisation humbled him in a way. "Being good, but not great at the sport I played made me always willing to listen to others."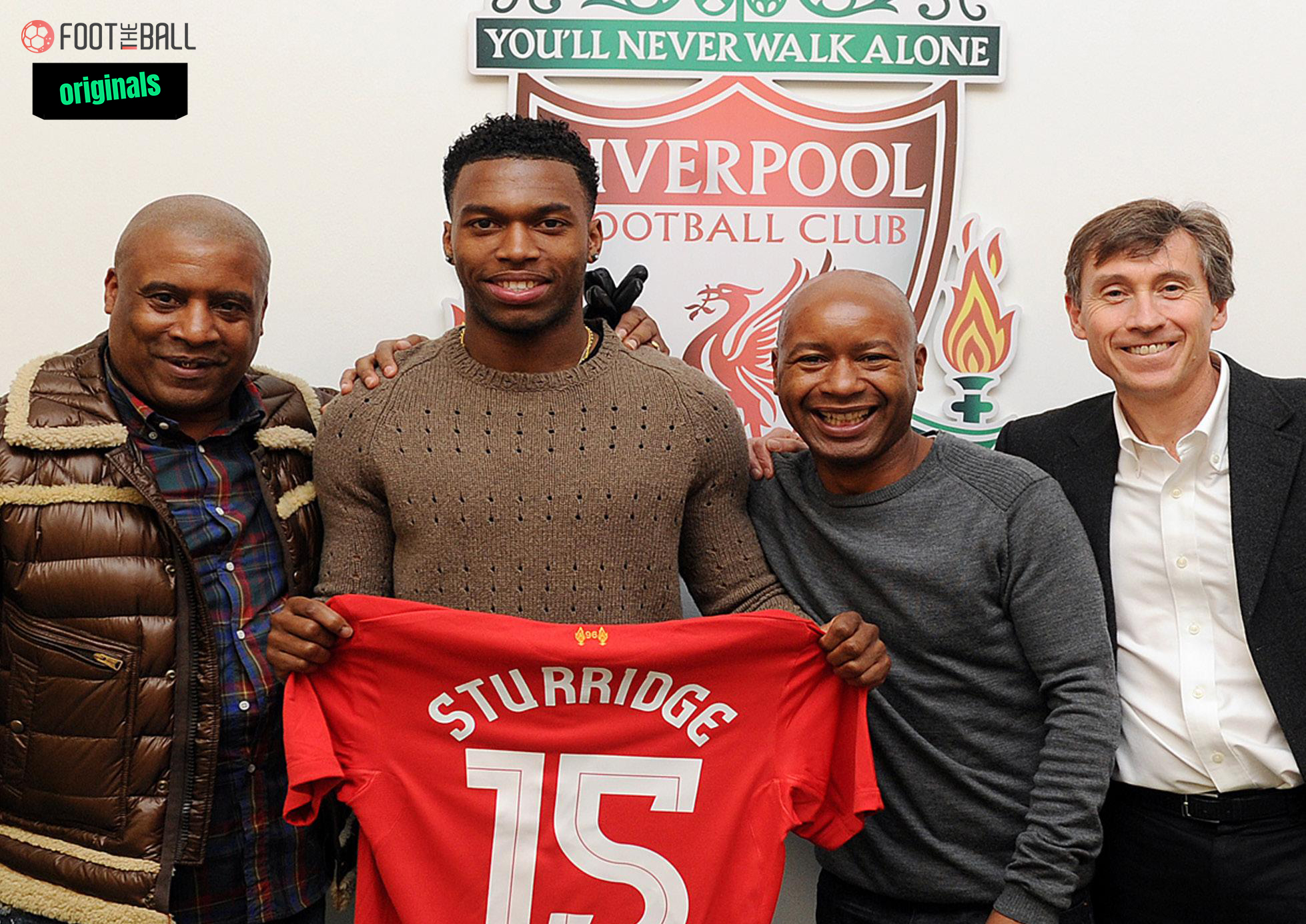 From then on, it was a road to discovery for Clifford. He wanted to remain attached to sports and loved working with sportspersons. Luckily for him, he says, the agent industry was very small at the time which gave him a chance to establish himself in the profession. 
"There weren't many companies, maybe only 25 football agencies in the UK, with not all registered so officially less than 25. Global agencies working in sports management were probably only three. Once you're in, people stayed in our industry forever pretty much, because there were not many people in it due to it being a small industry. I've worked with the same people for 35 years now. In the UK, we were only three people, we're now about 180," he says. Globally, the number has risen to more than 900 from 50 or so at the beginning. In the broader picture, being an "Early adopter" helped him spread his horizons, with the digital revolution particularly, being a time when he got up to speed quickly purely due to the lack of personnel. 
BREAKTHROUGH IN THE INDUSTRY
Clifford attributes most of his success to luck but it is often said that successful people make their own luck. His came in the form of an unexpected opportunity that he seized with both hands. 
"My first client was Annabel Croft, a British Tennis player, who I co-managed with Jeff Austin. Jeff's sister, Tracy, was the No.1 tennis player in the world. He was very knowledgeable and after 15 years in tennis, Jeff now heads up our basketball division. So I was very lucky that I co-managed my first client with Jeff," he says.
Octagon's first clients were tennis royalty, in Steffi Graf and John McEnroe along with basketball. The segue to football has been a unique challenge. "Football has always appealed to me. In most sports, we are in the top three agencies. Having variety is always good and the brand side of football has been our focus. For instance, at the moment, we are working with Mastercard, Expedia and so on. For me, the variety of football was always interesting," he says. Moreover, Octagon's pursuit of the very best sportspersons made it easier for him to branch out.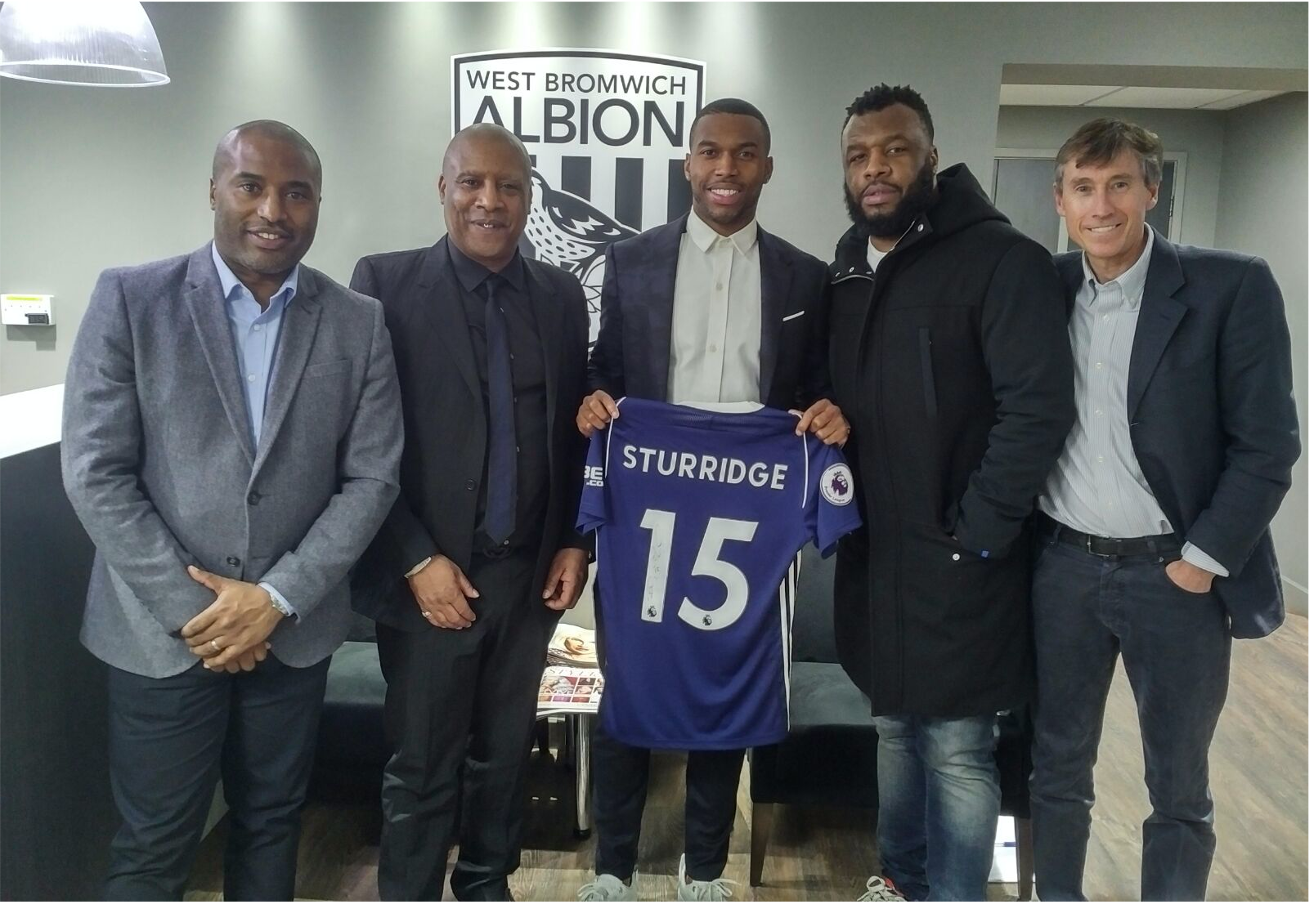 "If the level of sportspersons you're working with is elite, then the people you deal with are the same irrespective of the sports. Every major deal of each sportsperson with Nike always went through Phil Knight, the co-founder of Nike and it's similar for other deals. In that respect, I've been fortunate to work with players at the top of their profession so it's not difficult to work across sports," he said. 
CHANGING TIMES
The landscape of the profession is almost unrecognizable from the time Clifford entered the field. At the time he joined, there were only 25 agents officially registered with the Football Association in the UK.
"In the UK alone there are almost 2,000 agents registered now. So the competition is very high," he says. However, just like any other field, the increased competition leads to the dilution of the field. Clifford puts it eloquently while pointing towards the biggest problem that has come as a result of this boom.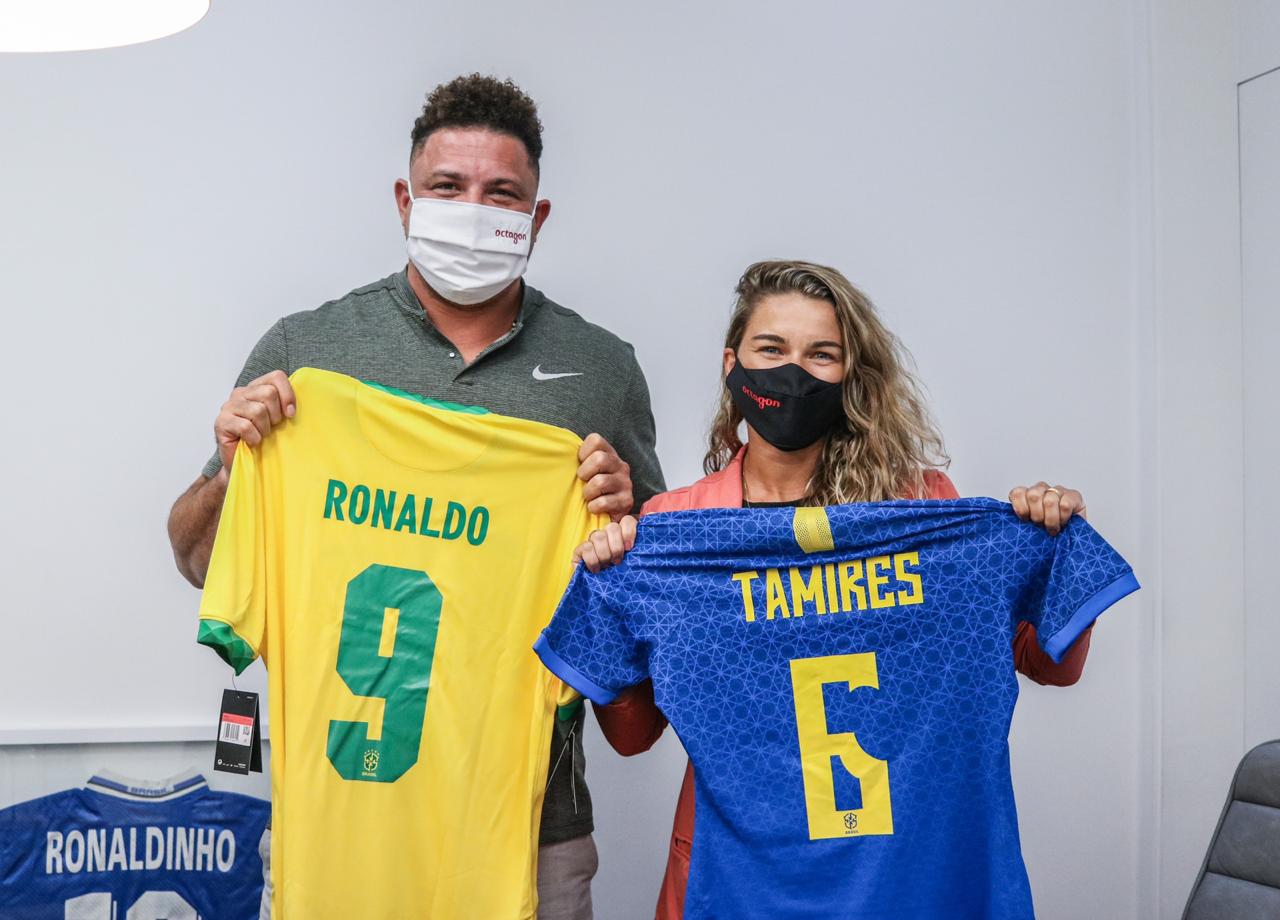 "The increase in number doesn't mean that there have been 1,800 more agents who are good at the job. You'll get some who are good at it, there are people in the middle and then you'll get some who are just average," he says. Moreover, the rise in the number of agents hasn't necessarily translated to the rise of quality players. "There's not enough Premier League players to go around because each one of them has got only one agent. When you don't operate at the top level, then you don't know what to do when a player reaches that level," he says. 
These agents might also give a bad name to the profession which makes filtering out necessary. "FIFA is looking to reintroduce the agent's exam next year and it's not an easy exam. It's difficult if someone hasn't operated at a good level or studied, so that will lead to the number of agents dropping again, to around 400-500."
It is at this point when Clifford talks about his two great concerns in the profession- Dual Representation and family members acting as agents. 
TWO BIG PROBLEMS
"If a family member is paid the agent's fee, then the complexion of that relationship changes internally. A player needs a father or a brother as much he/she needs an agent. So it is good to separate the two or it can create problems within the families and for the player," he says. "We always say to a player that we're not going to be your best friend, we're here to manage your career in the best way. A family member taking that role blurs that line," he added.  A regulated agent's exam could go a long way towards addressing this issue. 
An issue harder to address is that of dual representation. [espl_pullquote]"There is no other industry in which the same person can negotiate for both the sides," he says.[/espl_pullquote]
Recently, Wolverhampton Wolves in the Premier League have come under scrutiny due to their close affiliations with agent Jorge Mendes and a huge influx of his Portuguese clients to the Wolves. Wolves' owner, Fosun hold a stake in Mendes' company, Gestifute.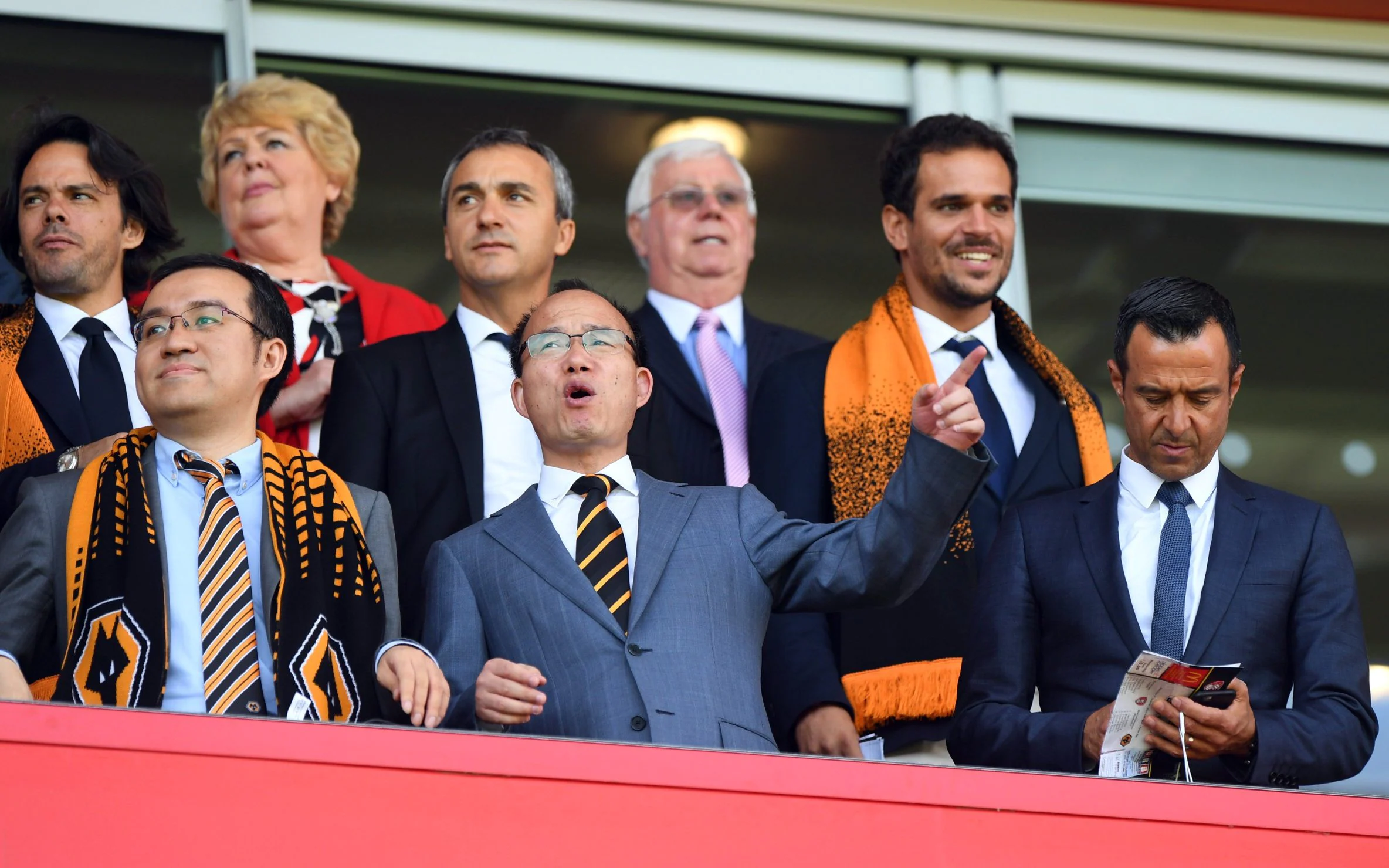 Still, it has become commonplace in football. Agents sometimes have stakes in clubs they are sending their players to which leaves a lot of grey area in terms of negotiation ethics. Still, with the inquiry in the UK going on that looks into these issues, Clifford is hopeful that some changes are on the horizon. 
"For sure, you'll see the new regulations come in next year. There will be no dual representation, that should end. They would probably also look closely at families being able to receive agent fees. I don't think it will happen straight away but in the long-term, I think it will happen," he says. "While the agent's exam will probably reduce the number of agents anyway, by at least 20%, some regulations would probably come in," he added. 
PANDEMIC AND FOOTBALL
Neymar's transfer from Barcelona to PSG is widely regarded as the one that changed the landscape of the transfer market. While no fee has since eclipsed his, the overall trend has been on the up with some saying that it's a bubble waiting to burst. Clifford says that market correction was always going to happen but the pandemic has probably accelerated it to a great extent. 
https://twitter.com/FootTheBall/status/1431287255130247168
"The pandemic has made money, and where it is going, the top of the agenda in a lot of sports. A salary cap has already been introduced in different sports, like Rugby, and similar regulations could come in football as well," he says. The Championship, the second tier of English Football had clubs with a wage-to-turnover percentage of more than 100%, an unsustainable way of doing business. The salary cap has already been introduced in League One and League Two, the third and fourth-tiers, in the wake of many clubs being on the brink of bankruptcy. What could be the reason behind such careless spending by the clubs?
[espl_box title="Selfish footballers?" style="glass" box_color="#eceff6″ title_color="#1b1515″ radius="10″]"Football, by its nature, forces a player to be inherently selfish," Clifford says.[/espl_box]
As there is no unionisation, like in American sports, where the players are promised a cut of the league revenue along with salary caps, players have to look after themselves first and foremost," he opines. He believes that while such a big move towards unionisation is unlikely to happen soon it should be on the cards. It can make salary caps acceptable and make football as a whole more sustainable. 
EXPERT ADVICE
As someone who has spent 35 years in the industry, Clifford Bloxham is full of golden nuggets of advice for people looking to break into the industry. Despite the industry being overpopulated recently, the agent's exam to separate the sincere from casual can actually open up more opportunities for sincere people looking towards this profession.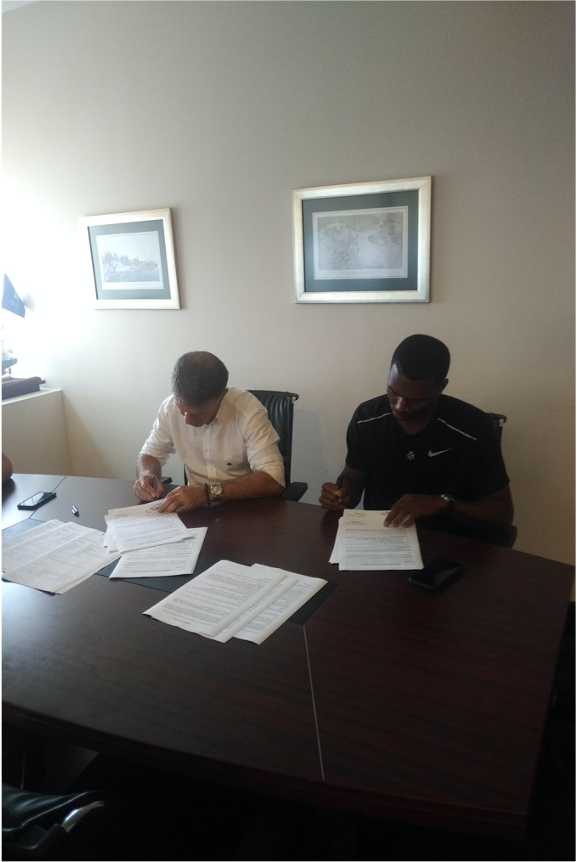 "It actually doesn't matter where you get in as long as you get in," he says. "Once you get in, you can move around. It's a very small industry and it's just about getting in and making an impression." Nobody who is starting out in this profession is necessarily going to be put in charge of elite people straight away but persistence and sincerity are the keys, along with networking. 
"If we were to hire someone, we wouldn't hire someone we don't know at all. We need to know that the person has done well previously," he said. The ability to communicate well and gain something meaningful from contacts is crucial for the role of an agent. For those just starting out, Clifford has an important piece of advice. 
"Try to identify who's good at what they do and work out what makes them special. Your first thought should always be, 'Who can I learn from?' You might only learn one or two things from them because what we do is not rocket science. It's all about doing the little things really well, like entering your client in the tournament," he said. 
Persistence, inquisitiveness, networking and diligence can be summed as the necessary qualities needed to thrive in the business. Then again, these are the traits that are necessary to thrive in any walk of life. This brings it back to the point where he says that agent business is just like any other. The glamorisation of the profession, along with people from outside looking at it as a quick way of making money, has sullied the image of the profession to some extent. 
One can't stay at the top of their industry for 35 years without being adaptable and humble. So, while the profession is plagued by some problems currently, Clifford hopes that the regulations coming in, along with some intervention from authorities, will address them. Till then, adaptability is the name of the game. Like he says about his colleague Jeff Austin heading the basketball division at the age of 70, "He's just having fun!" One can presume from the enthusiasm with which he talks about the profession that he is having fun too.