"The beautiful game". Where did this name for football come from? There is no exact science behind it. However, a big reason why it's called so is because of the unpredictable nature of that sport. The epitome of that unpredictability is the art of dribbling. Nothing quite excites a crowd like a mazy dribble. When the attacker feints right, and goes left, leaving his defender in the dust after a stepover, the crowd rises up from their seats. A roulette follows, and another one bites the dust as the crowd holds their breath. 
Even if the attacker loses the ball then, the fans have already had a euphoric experience. Goals win you games, defence wins you titles, but dribbles win your hearts. 
Also read: Vinicius Jr's development from dribbling to winning
That is why Momo Cissé is capturing the hearts and minds of the fans of the clubs he has played for. Born in Conakry, Guinea, the diminutive winger, rated as one of the top-20 talents in all of Bundesliga, has a childlike joy to his game. The 19-year-old is well on his way to the top, spending recent seasons on loan at Wisla Krakow from VfB Stuttgart. 
Stuttgart have a lot of gems in the squad, chief being Sasa Kalajdzic- Here are 10 Sasa Kalajdzic facts you don't know
Momo Cissé talked to FootTheBall in an exclusive interview to decode his game, what makes him tick, his ambitions for his career and his journey so far. 
Momo Cissé- Career so far
Momo almost wasn't a footballer. If not for his father's playing pedigree, he wouldn't have gotten into the game that would come to define his life. 
"When I was five years old, I started playing football. And in the beginning, I didn't like it so much, you know? So my father took me to watch his game every time. That's how I fell in love with the game," Momo Cissé said. 
From then on, it was some journey, which took him to Germany via Paris. The biggest stop on that journey would be, in Momo's words, "The best academy in France". Le Havre's alumni include the likes of Paul Pogba, Edouard Mendy and Riyad Mahrez. Momo Cissé could soon join this esteemed list. 
"There are many good young players in France. Even now, if you go to Le Havre academy, you will see very good players. Before I went to Le Havre, I was in Paris FC (Currently in Ligue 2) and they made me an offer to stay but I wanted to join Le Havre. I saw that Pogba played there, Mahrez played there and many more. So, I went there to try to be the best I could be. 
Le Havre is one of the best academies in France, but here are the best youth academies in football!
"Then Stuttgart offered me a contract and I wanted to discover different things and learn new ways so I signed there. But for me, Le Havre is the best academy in France."
View this post on Instagram
Momo Cissé didn't regret his choice to move to Stuttgart. He was soon knocking on the door of the first team. He made five substitute appearances for Stuttgart's first team near the end of the 2020-21 season. Exciting cameos led him to be named in the top-20 special talents in Bundesliga, joining the likes of Jude Bellingham, and Florian Wirtz on the list. 
Trying new challenges has been a theme of Momo's career and following that theme, he joined the Polish team Wisla Krakow for the 2021-22 season. Owned by Dortmund legend Jakub Błaszczykowski, the Bundesliga connection came in handy as Momo sought first-team experience in a top league. Injury problems last season prevented him from being fully fit and firing for relegated Wisla Krakow but a recent selection to the Guinean international team suggests that the long-term outlook is bright for his career. He extended his loan at Wisla and now appears to have put is injury problems behind him. 
Momo Cissé playing style
Momo Cissé's playing style can be best understood by learning about his playing idols. "I love Ronaldinho. Playing like him is my dream. What he was doing on the pitch, only crazy things, scoring crazy goals, that's my dream. Ronaldinho was the best for me." The love affair with the Brazilian flair doesn't end there though. He also likes basing his game around someone who's considered to be Ronaldinho's heir in Brazil, Neymar. 
Ronaldinho turned out to be the missing link that led to Barcelona dominating club football. Here are 10 such transfers that transformed the club!
"I love his style of play. Of course, I like to score goals and give assists, but my biggest strength is dribbling. I want to play a little bit like Neymar, basing my game around him, trying to juggle the ball like him," he says.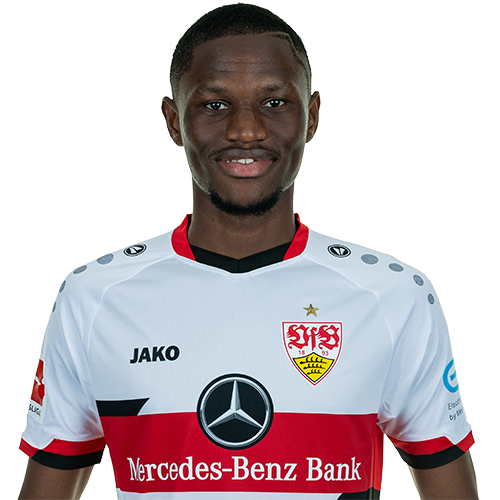 His coaches, he says, have been telling him to add end-product to his game as the perfect complement to his dribbling skills. That is something Momo Cissé knows he has to improve, a great sign in a professional. 
"My coaches say that sometimes you have to watch your teammates who are maybe in a better position for a cross or a pass. There might be two or three players in front of you then it's better to put your head up and look for a teammate. I know I have to improve in that regard and I'm committed to doing it."
His dribbling skills are best utilized on the flanks. He generally plays as an orthodox right-winger. He tries to beat his man on the outside and put in inviting crosses to teammates in the box. However, he is equally as comfortable playing on the left wing. Football has been rendered positionless and players are no longer classified as wingers or strikers. Therefore, Momo Cissé's adaptability on either wing is a great plus. 
Momo Cissé scout report
Talent is only half the battle in football. Intangibles like drive and determination, willingness to work hard and taking personal development seriously decide the ceiling of professionals. Those intangibles scream out of the page while talking to Momo Cissé. He is acutely aware of the facets of the game which need polishing and talks like a player who has clear plans on how to get there. 
"I'm small, like 64 kilos, so for me, it is important to develop physically. To be a good dribbler, you have to be strong physically because the defenders at the top level are so smart. They use their hands and legs so you have to be ready for everything. That's why playing in a physical league like Ekstraklasa or Bundesliga has been so important for my development."
Bien fait, Momo #Cissé! 👏

Unser Neuzugang hat heute erstmals mit dem Team trainiert. #VfB pic.twitter.com/rAAVOlbLjF

— VfB Stuttgart (@VfB) August 18, 2020
He has some kind words for his manager, Jerzy Brzeczek, the head coach of Wisla Krakow. 
"I didn't work with him for long but I have learned so much from him. The smallest discussions with him are crucial for my development. He's one of the best coaches I've worked with, definitely," he says. 
What makes him special
Elite mentality. Ask Momo what his dream is for his professional career and the steely determination is admirable. 
"My dream is not for a particular competition or league, it's for a team. Paris Saint-Germain is my home club and one day I will play there," he says, intentionally using 'will' play there instead of 'if', a clear sign of belief in his own work ethic and ability. 
When asked about the prospect of playing with his idols, Messi and Neymar, at PSG, however, he confirms that he is not a starry-eyed individual out of touch with reality. 
Momo #Cissé ⚽️#VfB pic.twitter.com/bUg7LOHBRq

— VfB Stuttgart (@VfB) November 15, 2021
"Maybe when I play at PSG, and I will play at PSG, they won't be there anymore. I know I'll be there one day. Although I don't have a preferred jersey number, when I go to me dream team, PSG, I want to wear No 10," he says. 
Having clear goals while being grounded in reality is a trait often lost in professionals who are highly rated from the beginning of their careers. Some believe their own hype, some don't have the work ethic to match their talent. However, it is clear from the way Momo speaks that he is aware of his talent, his shortcomings and has a plan to improve upon those. That makes him a special prospect in the world of football. 
Prediction
Unfortunately, Momo's progress last season was stunted due to an injury. "Now, when I go to training, I go to the gym, then I go to physio, and that's all. Don't do anything more. I have to be ready for the next year," he says. 
However, he impressed enough in his appearances for Wisla that he was called up for Guinea national team fixtures. As for his club level, Momo is level-headed about his prospects next season. 
View this post on Instagram
Wisla Krakow ended up getting relegated last season but Momo Cisse had a great experience at the club. Stuttgart and the player opted to continue their arrangement due to this good feeling. 
"The fans here are very good. You know, the team, my teammates, the coaching staff, I love everybody. Everybody showed me love here," he says. 
Playing in the Polish second division, admittedly, is far from the highs Momo envisions himself at. However, he was humble enough to realise that his injury had proved a setback. Now, his goal is to impress Stuttgart with his exploits at Wisla this season. From there, his PSG dream would still remain alive and kicking.