The date is June 27, 2020. Barcelona are locked in a tight race for the title with Real Madrid. Los Cules need a win away to Celta to keep Real Madrid behind them. Eder Sarabia, Barcelona assistant coach, is locked in a tense conversation with the squad.
However, a video appeared to show talisman Lionel Messi walking away. This cinematic clip, dramatised and plastered all over the internet, went on to become a symbol of Barcelona's failings that season, culminating in an 8-2 defeat against Bayern Munich in UCL. 
A late Iago Aspas goal dented Barcelona's title hopes as Celta drew 2-2, leaving an opening for Madrid to reel them in. The Catalan club went on to lose the title, finishing five points behind eventual winners, Real Madrid. Barcelona have come a long way since then. 
However, Quique Setien's time at Barcelona is not remembered fondly by many. Still, a club from Andorra benefitted from the turmoil at Barcelona. Gerard Pique, the owner of FC Andorra, had been impressed by the then-unknown protagonist of that viral video. Eder Sarabia's own football journey was about to start. From one of the lowest ebbs of his career, Eder Sarabia was set to receive an opportunity of a lifetime.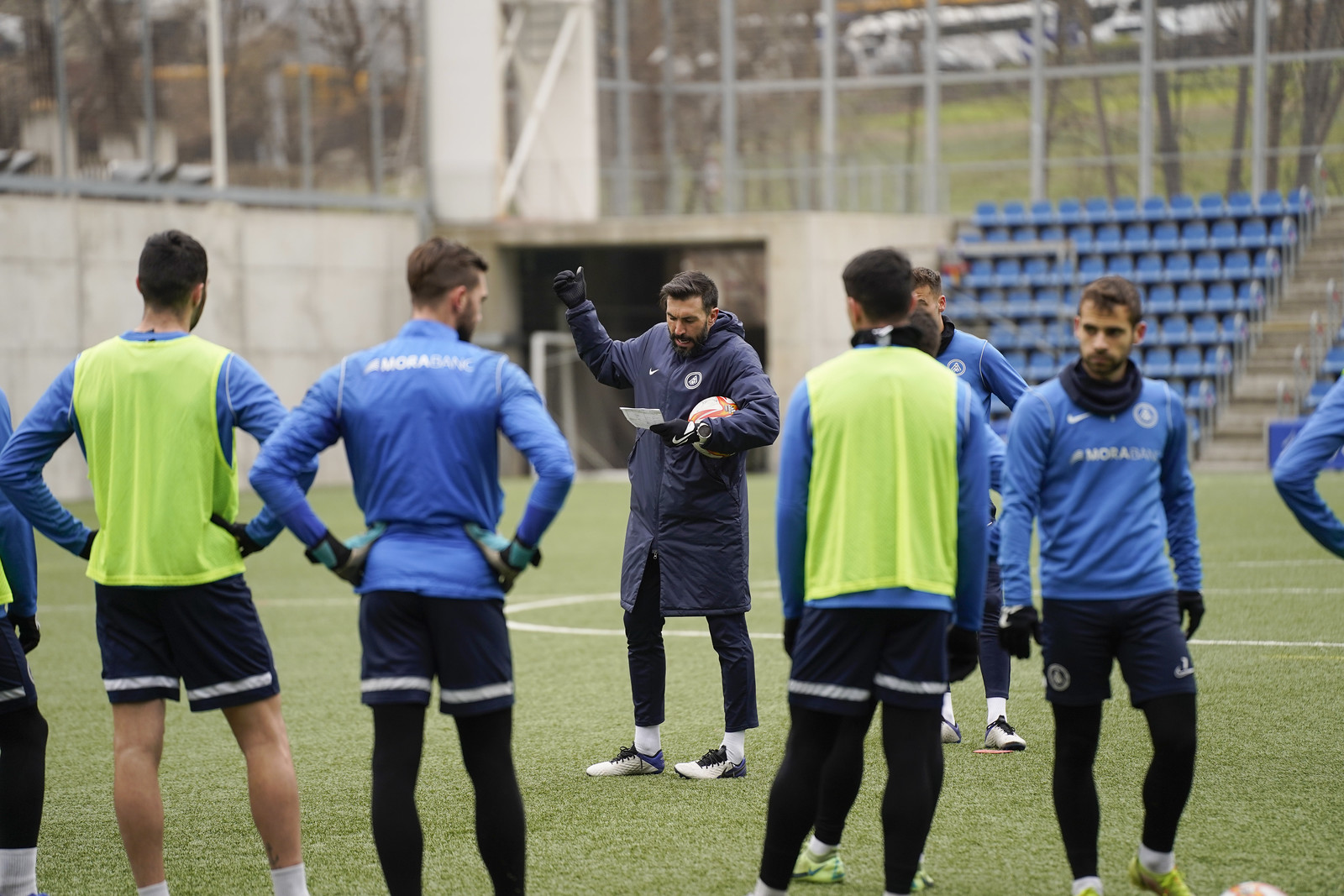 Offered the job of the head coach of FC Andorra, one of the fastest rising clubs in all of Spanish football, Sarabia has gone from strength to strength.
Also read: Behind the scenes at FC Andorra, Gerard Pique-led revolution
Now on the cusp of a promotion to the second division, Eder Sarabia at Andorra has started shutting down his naysayers. 
FootTheBall was granted an exclusive interview with the man of the moment, Eder Sarabia.
He talked about his playing philosophy, learnings from his career so far and more in a tell-all interview. 
NOTE: The interview has been edited for brevity and clarity
What excited you the most that you agreed to take the reins at FC Andorra?
Obviously, the relationship between Gerard [Piqué] and the club and our previous relationship from my time in FC Barcelona was key. And then, I saw quickly that it was a solid project, that not only looks at the short term but also at the long term. It was a special place to develop a project.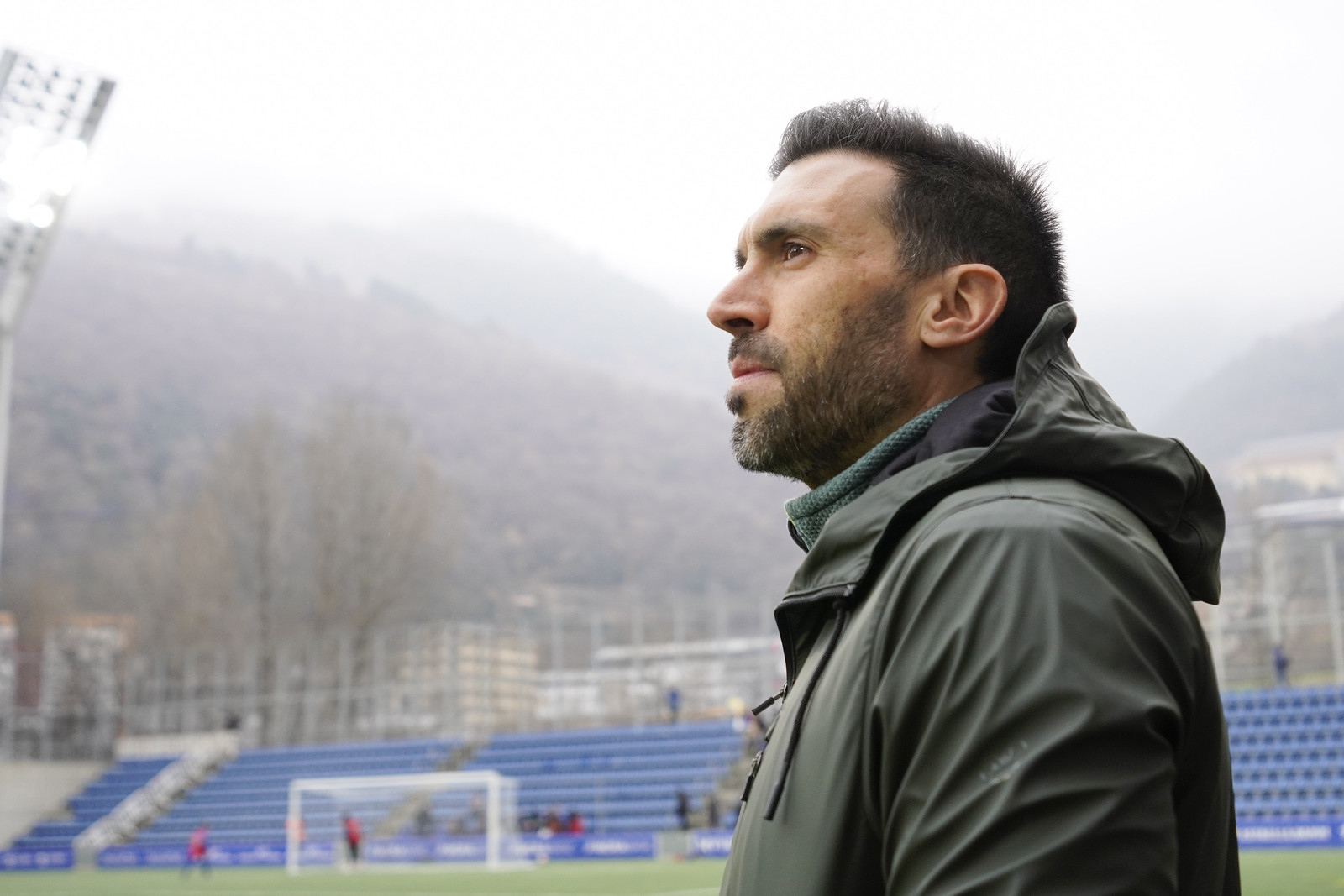 Also, the country, the environment and, obviously, the way the team played since Gabri's arrival [Garcia, former Barcelona player and first-team coach since Kosmos and Clayton acquired the club] played a part. The conversation I had with Jaume [Nogués, FC Andorra's Sporting Director] two-three days after the chat I had with Gerard, made clear the solidity, professionality and familiarity of the club. It is not as common to find in the football world.
How big of a change has it been in the transition from FC Barcelona's assistant manager to being the main man at FC Andorra?
It's true that it is a little bit different, mainly because [at Barcelona] you are always in the spotlight. Being an assistant coach to Quique [Setien] is special because he always stressed that I should be very important to the team. Since we started in Las Palmas, we have kept growing. We arrived at Betis from Las Palmas and then at Barça. That's the top and you have lots of media around every day. You have to focus on a lot of things beyond what is happening on the pitch.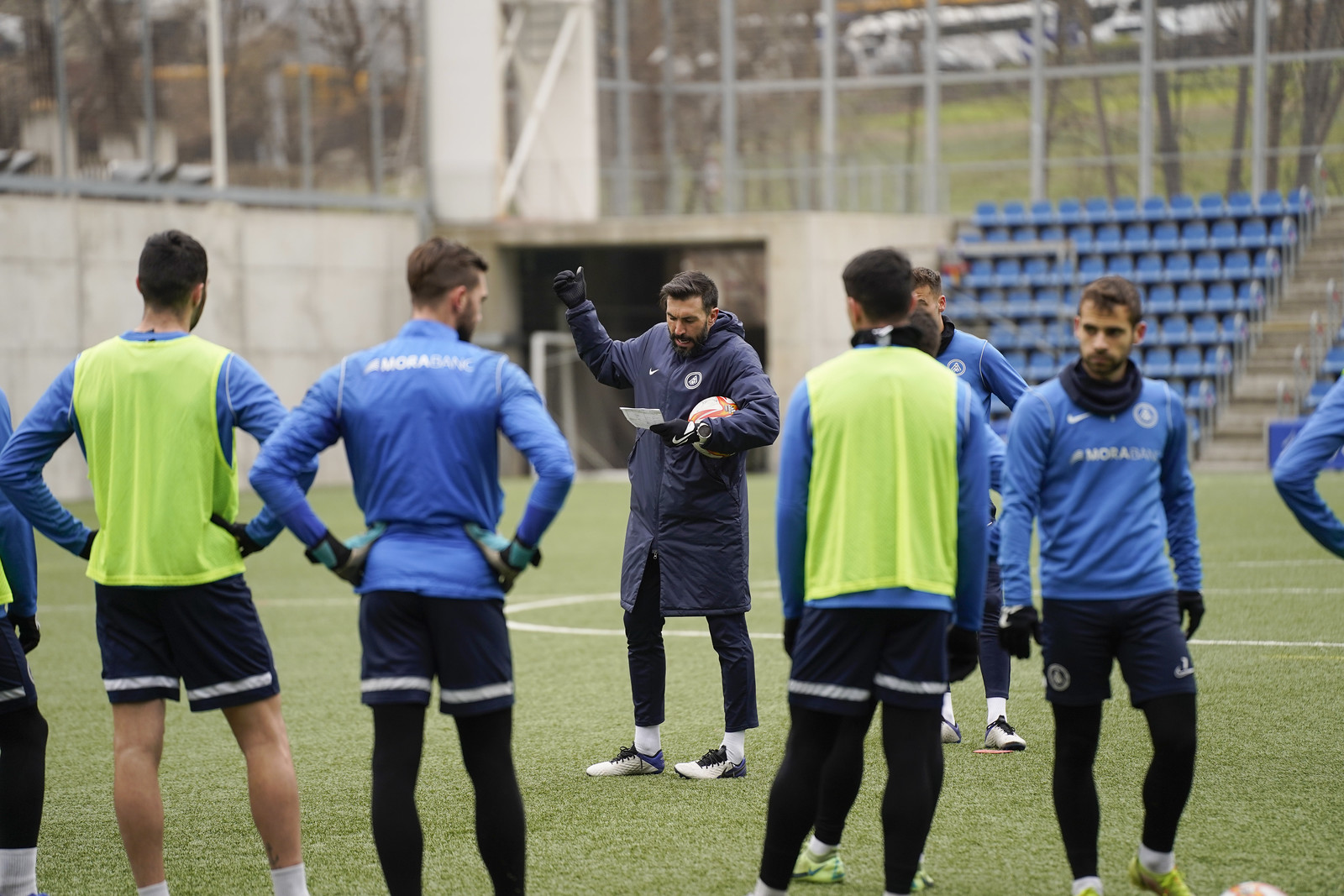 Now, despite having many responsibilities as an assistant coach, as a head coach, I have so many more. I still have to control a lot of duties but [in Andorra] I can focus more on the game. Now I'm here and I'm so happy with that. I'm ready if I have to work again at the top level and hopefully, I can do it with FC Andorra.
Does playing at the stadium situated at one of the highest altitudes in Spain change the way you prepare for games? How? [FC Andorra play at Estadi Nacional, 3,300 ft. above sea level, the highest in Spain]
I think it's true that altitude is a condition in every sport. Not every athlete adapts similarly to this condition, depending on the scenario. In our case, it might be that we have the advantage to play at altitude, not so much our opponents. Our style of play also leads to our rivals tiring out, leading to many last-minute wins.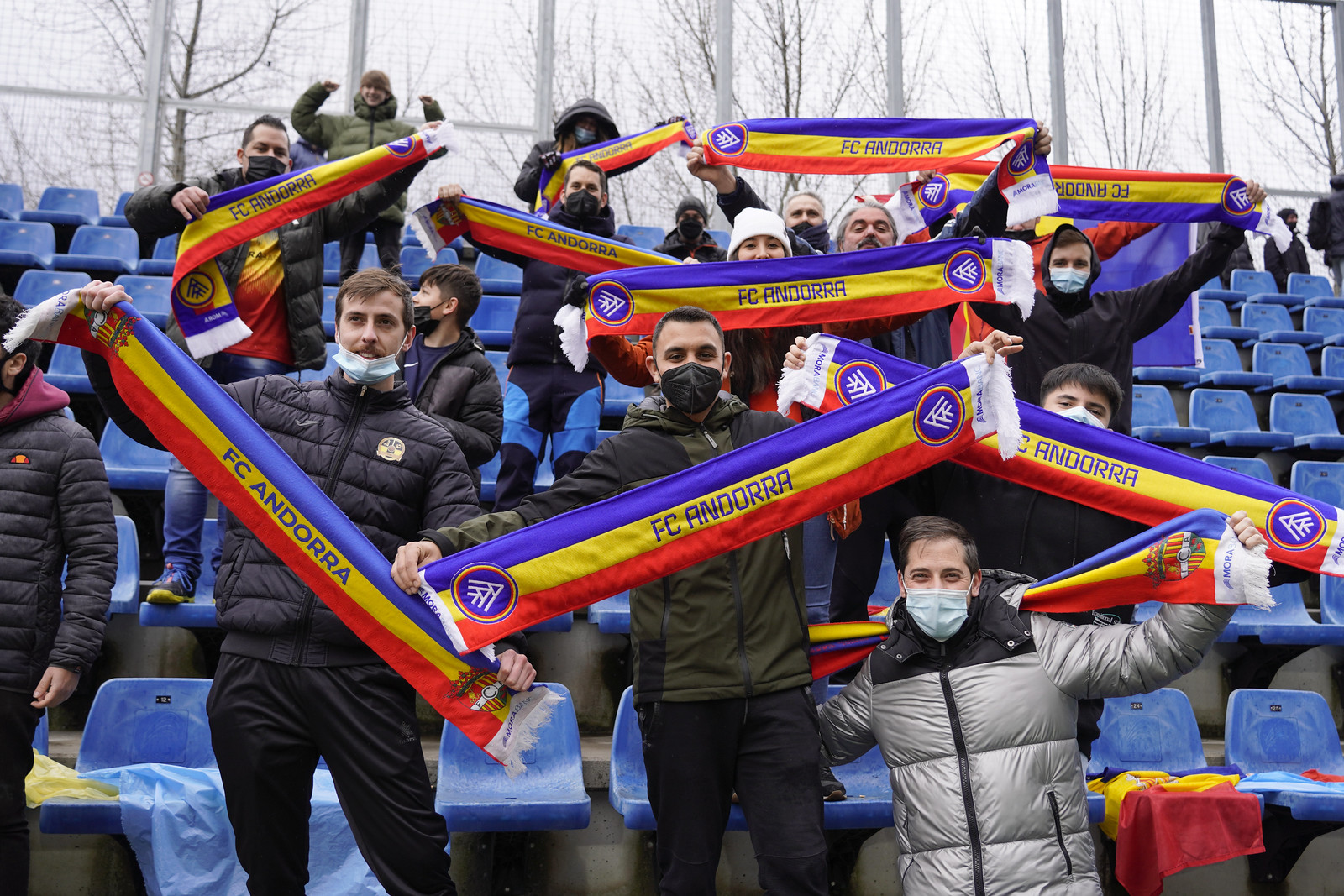 Scientifically, it has been demonstrated to be in our favour. However, it's also a very competitive league where the rivals come prepared and motivated when playing against us. That's why it's not as easy but yes, I think we have a certain advantage. 
What changes in the playing style have you sought to implement, which has the club flying high in the league table currently?
The essence is similar to the one the club had before my arrival. Being the one taking the initiative, having the ball possession, trying to look at the opponent's goal more than ours and building the team from the attacking part. It's also true that the team had an essence, and so did I, from my time with Quique Setien.
Our playing philosophy includes trying to understand when it's the best moment to have the ball, make the other team run while defending with the ball and when it's better to be more direct. 
So we build on that and learn things, look at details, how our opponents play and what are our weaknesses.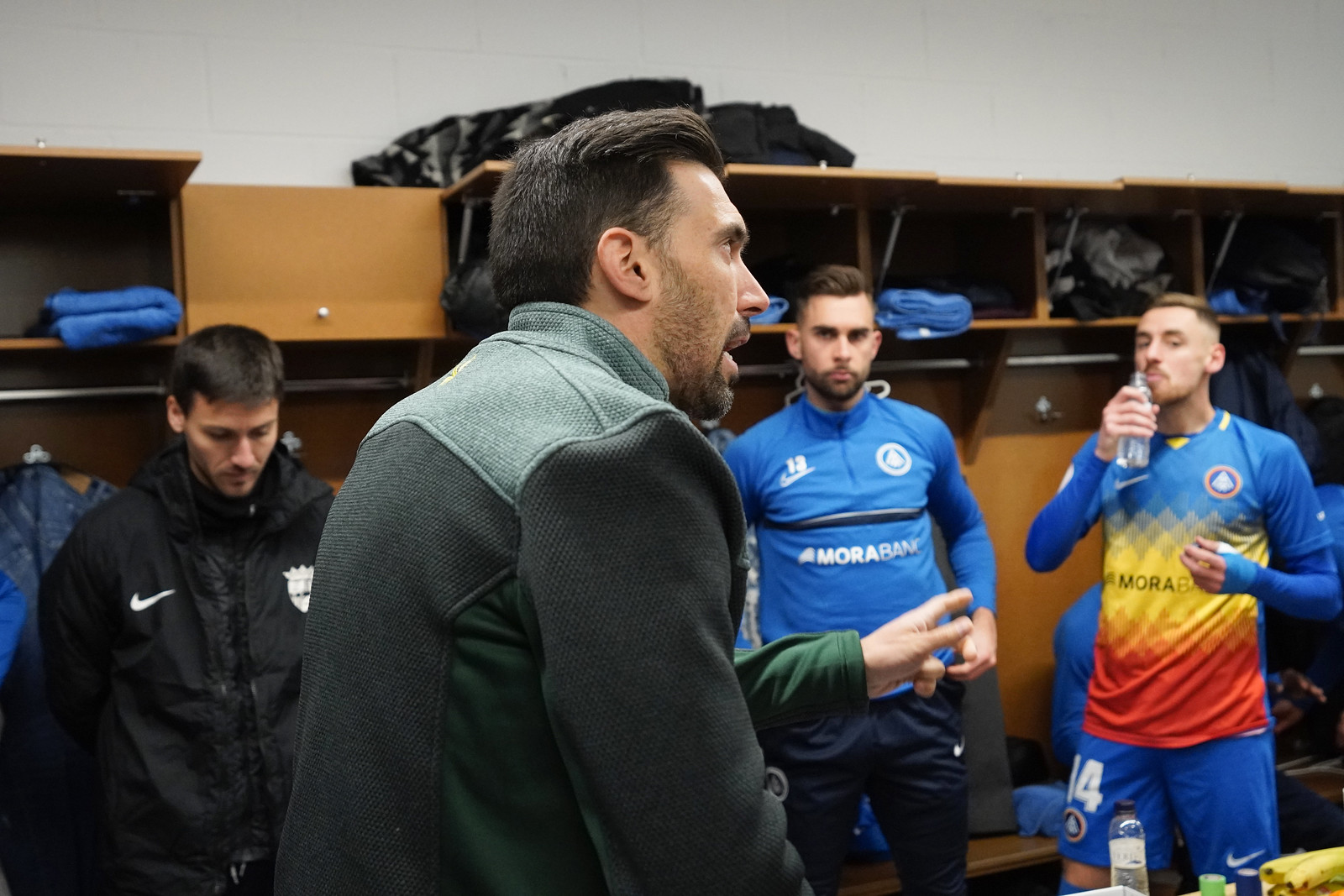 Usually, the main weaknesses of our style are when we lose the ball and the opponent transitions. You should protect yourself to be less vulnerable in those situations. Then we add some things like putting the fullbacks inside, starting to build the game from the keeper and the defenders, shortening the distance between the players in the first third. Our playing philosophy includes trying to understand when it's the best moment to have the ball, make the other team run while defending with the ball and when it's better to be more direct. 
Also Read: Top 10 best young managers in world football currently
Sometimes, our style leads us to always ask for the ball to our feet, to play short passes and not always translate all that ball possession into goal opportunities. So, for us, it's important to combine both things while being strong in defence. I think we have improved a lot on that aspect and it's the main task we set out to achieve during the last few months. We are a team that attacks and scores plenty of goals, but it's also difficult to score against us.
What would be a good season for the club?
I think it's already a good one. We have to consolidate the club project, every time aiming higher. We know that if we want to keep growing at the category level, we must be prepared to grow at the structural level. I believe that on the field, the team that we want to be is being reflected. We keep improving, to continue at the top of the league, as a result of the hard work.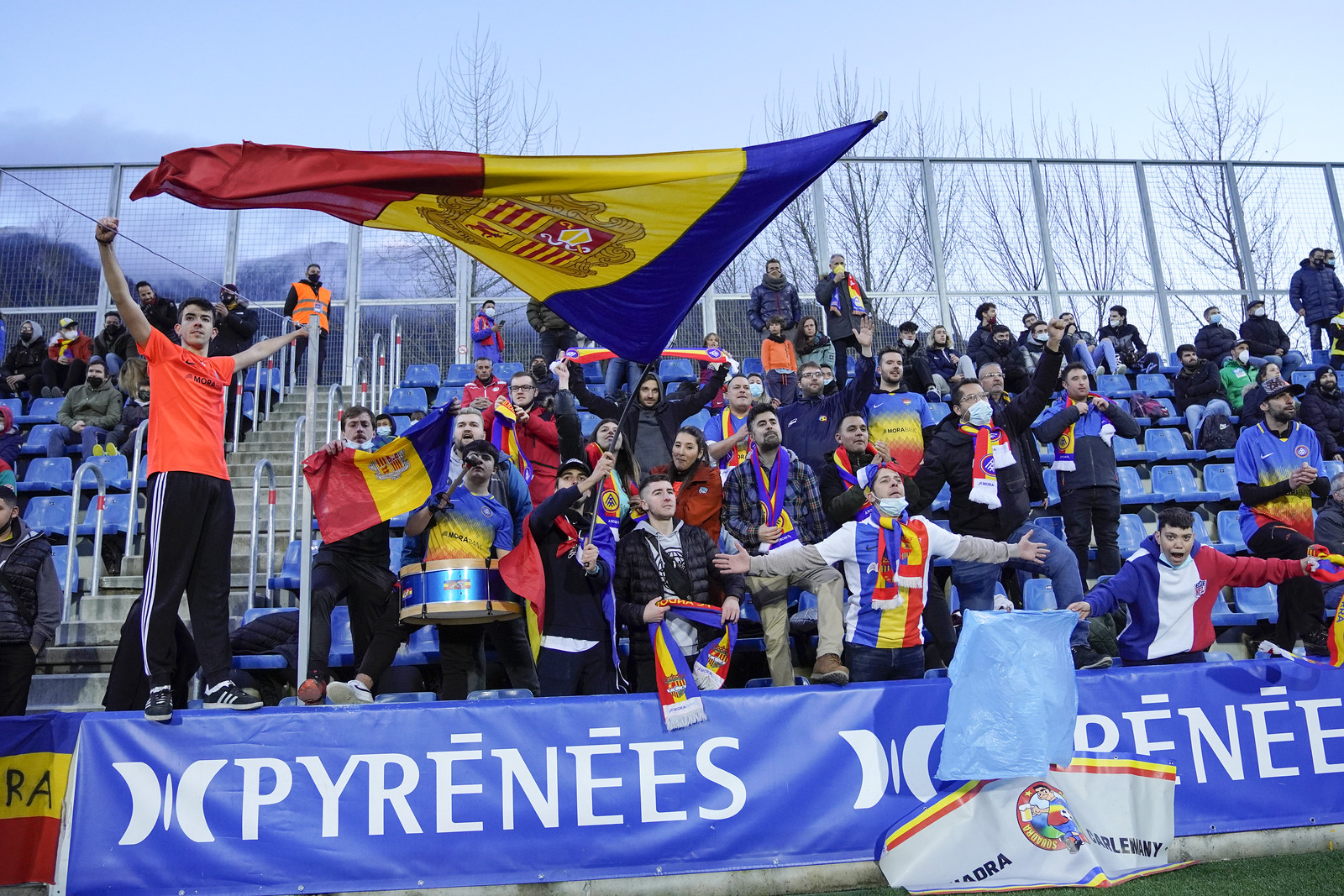 We need to keep progressing with attacking football, with players at a high level. Players need to enjoy their football while entertaining the supporters. In my opinion, that is the growth that the club desires, to be prepared, and hopefully, in the future, pursue football at a higher level. We don't set specific goals but we are ambitious because the team is how they display and we can strive for great things. We are aware that the challenge is complicated, but at the same time, very pleased with the progress. That's why we need to have the dedication to keep moving forward and be motivated. 
What are the personal goals you hope to achieve at FC Andorra?
Several years ago, when I still wasn't on the top level of professional football, I thought I would like to become a professional coach, that I would like to train professional teams. Now, after having been there, I have also started to appreciate and enjoy every day. To seize every moment, try to be better, grow together in the place where I am.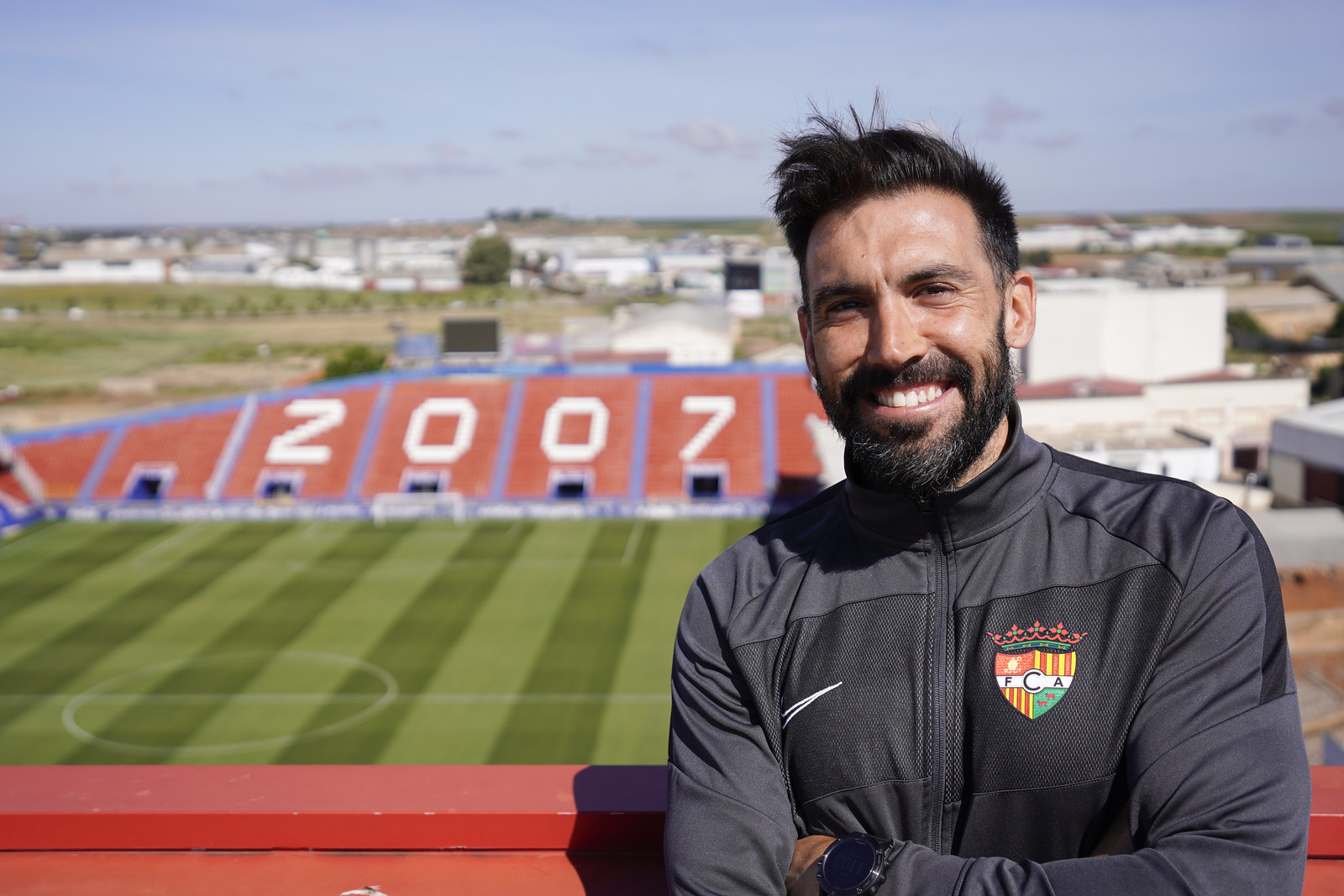 I believe right now, I'm in the best place I could imagine, very happy in every way and hopefully, as I mentioned before, I can return to top-level football, if possible with FC Andorra. Honestly, it's not what obsesses me the most right now. I think about helping to improve the team and myself as the coach. To enjoy every day is the path that will take us to great things. 
Eder Sarabia's managerial journey might have started off following his lowest ebb at Barcelona, but home seems to have been found at FC Andorra. With an exciting project, an ambitious owner, and a highly-rated manager, the ingredients of success are all there. It might not be long before Eder Sarabia is on the touchlines at the La Liga level, this time as the head coach. Ideally, as he repeats often, with FC Andorra.